Tierrasanta San Diego CA Real Estate – including, Homes, Townhomes, Condos, and Multifamilies for Sale Search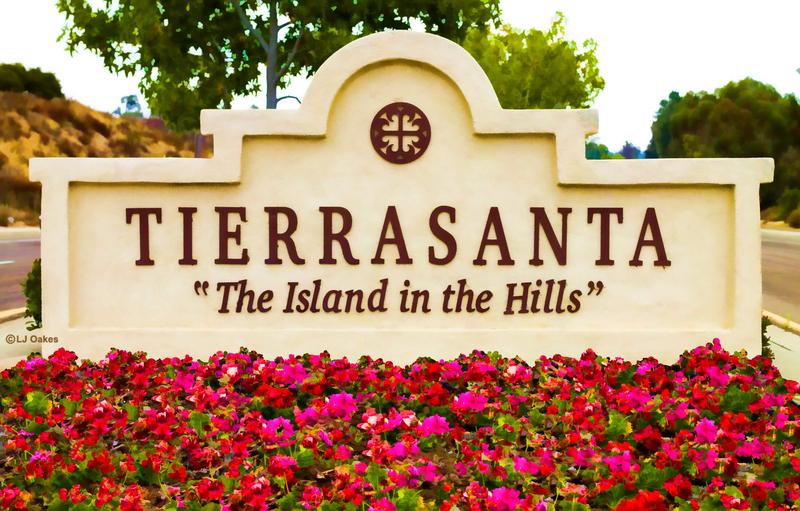 Updated every 5 minutes with the latest real estate for sale in Tierrasanta San Diego CA - including homes, townhomes, condos, and multifamilies - as posted by Tierrasanta real estate agents and brokers - over 30% more listings than Zillow, Realtor, Trulia, and Redfin.
Get Signed Up Now to receive new listings, price changes, and recent sales prices - with the ability to get instant, daily, weekly, bi weekly, or monthly email updates.
By creating your FREE account you can:
Get New Property Email Alerts


Price Change Alerts


Detailed Property Info


Virtual Pictures


Track Recent Active, Pending, and Solds
Get Signed Up Now and get the latest Tierrasanta tax and HUD foreclosures, REO properties, bank owned homes, and short sales being offered at HUGE price reductions and significantly lower than retail value.
Tierrasanta
March 28, 2023
Tierrasanta Information and Highlights
Here's a quick rundown of our list:
Tierrasanta Information and Highlights
Tierrasanta, translated from Spanish as "holy land" or "holy ground", is a community that resides within the city of San Diego, California. The symbol of the Tierrasanta community is an encircled Conquistador cross to pay respects to its Spanish origins. Tierrasanta is also referred to as "The Islands in the Hills" by locals and on various welcome signs. In the late 18th and 19th centuries, Tierrasanta was originally part of the Mission San Diego de Alcala ranch. The United States military purchased the land in 1941 and dubbed in Camp Elliot, which became a Marine Corps training facility. The land would be transferred to the Navy in 1944, and deactivated in 1946. As it stands today, the developed part of Tierrasanta is situated like an island of sorts, and is not directly bordered by any other community, owing to its nickname. The community is relatively tight knit, and includes lighted sports fields, a large swimming pool, tennis courts, a gymnasium and meeting rooms in the Tierrasanta Recreation Center, where most community activities are focused. With gorgeous homes, natural beauty and a wonderful community culture, Tierrasanta has made its mark as a great place to be for house hunters and visitors alike.
Weather
Tierrasanta experiences the typical Californian weather, as well as the swells, heat and light breezes off of the Pacific coast, with higher heats in the rocky hill areas. Temperatures stay fairly consist throughout the year with higher heats, precipitation and humidity involved, especially in the summer months. Residents and visitors alike can expect occasional rainstorms, thunderstorms and high wind velocities associated with storms off the Pacific coast, especially during hurricane season.
Recreation / Things To Do
Tierrasanta might be a small place, but it is a community that comes together in all the best of ways. If you are looking for outdoor or indoor recreation, a trip out to a local venue or festival, or just an all-around good time, Tierrasanta is the place to be.
Fortuna Mountain – 11440 Clairemont Mesa Blvd


Tierrasanta Community Park and Recreation Center – 11220 Clairemont Mesa Blvd – (858) 573-1393


American Shooting Center – 5590 Ruffin Rd – (858) 279-7233


La Jolla Water Sports – 2710 Garnet Ave – (619) 788-6416
Shopping
Tierrasanta has plenty of options for every kind of shopper out there. With its variety, convenient location in proximity to San Diego, this little community has all the amenities you could want to indulge in some retail therapy sitting right outside your doorstep.
Skylar's Home & Patio – 9160 Kearny Villa Court – (858) 939-1360


San Diego Music – 10440 Clairemont Mesa Blvd – (858) 279-2263


Pacific Beads – 9332 Clairemont Mesa Blvd – (858) 277-1762


Yesteryear's Comics – 9353 Clairemont Mesa Blvd – (858) 279-6121
Restaurants
Tierrasanta is a good place for your stomach to start rumbling. With a slew of charming restaurants, exotic foods and a mish mash of offerings from local eateries, Tierrasanta has a culinary presentation and offering that is hard to find in most decently sized communities. You'll get all the San Diego experience here when it comes to eating, however.
Waypoint Public – 3794 30th St – (619) 255-8778


Santo Sushi – 10428 Clairemont Mesa Blvd – (858) 541-1998


Island Style Café – 5950 Santo Rd – (858) 541-7002


Andiamo Restaurant – 5950 Santo Rd – (858) 277-3501
Nightlife
Tierrasanta has plenty in the way of pubs, breweries, wine bars and live entertainment. Whether you want the local experience of Tierrasanta and San Diego itself, or just want a dive bar to drink in and watch the game, Tierrasanta has everything you need to thoroughly enjoy the nightlife.
JP's Pub – 10436 Clairemont Mesa Blvd – (858) 576-2509


Bud's Louisiana Café – 4320 Viewridge Ave – (858) 573-2837


The Locker Room – 5610 Kearny Mesa Rd – (858) 836-1113


Kearny Mesa Moose Lodge – 3636 Ruffin Road – (858) 278-1938
Schools
Tierrasanta is highly praised for its school systems throughout its many suburbs. Those looking to raise a family, or to further their own education, need not worry about a shortage of schools, both conventional and unconventional; it's the perfect opportunity to learn how to surf and further your career at the same time!
Childtime – 5565 Lake Park Way – (855) 210-7494


Pathways Academy Charter School – 1782 La Costa Meadows Dr – (760) 494-9646


Junipero Serra High School – 5156 Santo Rd – (858) 496-8342


Tierrasanta Elementary School – 5450 La Cuenta Dr – (858) 496-8255
Demographics
Population: 30,443


Population density: 8,559


Median age: 32.9


Male / Female ratio: 1.0:1
Local / Notable Employers
For those who are looking to make the move to any area within the Tierrasanta area, the local job market is not in short supply, nor is the income many residents can expect. There are a feature of many big names and hubs, as well as smaller boutiques, shops and restaurants that can make use of all kinds of varying talent residents might have to offer
SeaWorld San Diego – 500 Sea World Dr – (800) 257-4268


The Classical Academies – 390 W Valley Pkwy – (760) 317-9147


La Jolla Company – 7536 Fay Ave – (858) 246-6759


San Diego State University – 5500 Campanile Dr – (619) 594-5200
Landmarks
Tierrasanta is surrounded by landmarks and local history, basically no matter which direction you look in. Even if you want to avoid the more cluttered landmarks in San Diego, you can easily go to the surrounding communities and areas to get a mix of history, natural beauty and an experience that you won't soon be forgetting.
Canyon Hills Open Space – Mira Mesa


Sikes Adobe Historic Farmstead – 12655 Sunset Dr – (760) 432-8318


Miramar Air Show – Miramar Way at Altair Ave


Old Poway Park – 14134 Midland Rd – (858) 668-4576
Conclusion
Tierrasanta is a tight knit, lovely community that is, as it claims, an Island in the Hills. The solitude, recreation, and beauty of the valley all make Tierrasanta not only unique, but one of those areas that house hunters yearn to find when it comes to settling down in California. Visitors can get fantastic shopping, recreation and festivities, a vibrant night on the town, and local eateries to die for. No matter your reasons for coming to Tierrasanta, you are sure to find something to love about this wonderful community.
Tierrasanta Mortgage
Whether you are a first time home buyer, need down payment assistance, were in the military or are now, want to buy in the country side, put down as little as 3%, or much more than that, I have access to the top mortgage programs in the State with over 40 wholesale lenders at my disposal. You will get much lower rates and fees than any local credit union or bank.
Tierrasanta Property Alert
Be the first to know when new Tierrasanta short sales, foreclosures, deeply discounted homes, and brand new hot properties come onto the market before anyone else - over 30% more listings than Trulia, Zillow and Realtor.
Tierrasanta Home Valuation
Do you own a home in Tierrasanta and want to find out instantly and completely free what it is worth in today's market - with absolutely no cost or obligation?
Tierrasanta Market Report



Stay up to date with all active, pending, and sold within the last 6 months in Tierrasanta and know the actual sales price versus list price, cost per square feet, days on market, and more!