Talmadge San Diego CA Real Estate – including, Homes, Townhomes, Condos, and Multifamilies for Sale Search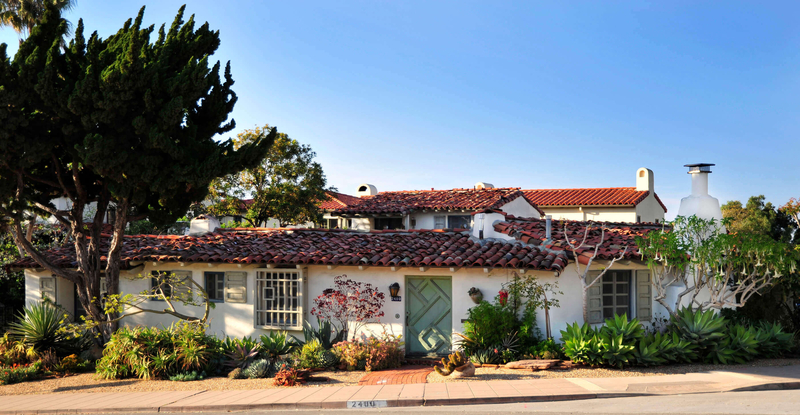 Updated every 5 minutes with the latest real estate for sale in Talmadge San Diego CA - including homes, townhomes, condos, and multifamilies - as posted by Talmadge real estate agents and brokers - over 30% more listings than Zillow, Realtor, Trulia, and Redfin.
Get Signed Up Now to receive new listings, price changes, and recent sales prices - with the ability to get instant, daily, weekly, bi weekly, or monthly email updates.
By creating your FREE account you can:
Get New Property Email Alerts


Price Change Alerts


Detailed Property Info


Virtual Pictures


Track Recent Active, Pending, and Solds
Get Signed Up Now and get the latest Talmadge tax and HUD foreclosures, REO properties, bank owned homes, and short sales being offered at HUGE price reductions and significantly lower than retail value.
Talmadge Information and Highlights
Here's a quick rundown of our list:
Talmadge Information and Highlights
Since 1925, this quaint neighborhood in the heart of San Diego has become known as the namesake of the Talmadge sisters, who were silent film movie stars in the early 20th century.
Surrounded by natural beauty, Talmadge consists of an assortment of unique single-family homes that feature a variety of styles ranging from Spanish Villas to the classic California Bungalow. The area also features numerous apartment and condo buildings to suit the needs of any resident.
Shopping
Talmadge is home to a variety of shopping options, including numerous markets and retail establishments that make this neighborhood extremely convenient for single residents and families alike.
El Cajon Boulevard between Fairmount Ave and Collwood Boulevard is home to many ethnic food markets including the Mid East Market, the African Caribbean Food Market, the World Foods Supermarket, as well as a host of other "mom & pop" retail establishments.
Here are a few noteworthy retailers within the Talmadge neighborhood:
CVS Pharmacy - 4404 El Cajon Blvd - 619-280-5006
Mid East Market - 4595 El Cajon Blvd - 619-284-6361
African Caribbean Food Market - 4811 El Cajon Blvd - 619-229-0032
World Foods Supermarket - 5245 El Cajon Blvd - 619-265-9988
Panaderia Supan - 5006 El Cajon Blvd - 619-287-2078


Viet Nail Supply - 4654 El Cajon Blvd - 619-563-2307
Restaurants
The restaurant scene in Talmadge is ever evolving and is sure to provide a variety of cuisine options that will meet the needs of each resident. From the typical fast-food restaurant to the unassuming boutique wine cafe, the Talmadge area has more than enough options to satisfy your taste buds, including such dining options as:
Saigon Restaurant - 4455 El Cajon Blvd -619-284-4215
Minh Ky Chinese Restaurant - 4644 El Cajon Blvd - 619-283-4180
Pho Hoa - 4717 El Cajon Blvd - 619-283-6431
Crispy Fried Chicken - 4919 El Cajon Blvd - 619-582-3938
Santa Ana Fresh Mexican Food - 4909 El Cajon Blvd - 619-286-0056
Salsa Brava - 4885 El Cajon Blvd - 619-286-6258
El Borrego Restaurant - 4280 El Cajon Blvd - 619-281-1355
Nightlife
The nightlife in Talmadge is known for being laid-back and fun. Although, the current favorites may change, you can be assured that there is always an abundance of entertainment options in this section of town.
For those interested in experiencing what the local nightlife has to offer, there are several establishments such as:
Til-Two Club - 4746 El Cajon Blvd - 619-516-4746
Last Call - 4977 El Cajon Blvd - 619-287-9505
Romeo & Julieta Wine Café - 4715 Monroe Ave - 619-546-6919
Schools
A variety of schools are easily accessible from the Talmadge area, making it the perfect place for families with children of all ages. These schools include:
Herbert Hoover High School
Euclid Child Development Center
Franklin Elementary School
The Waldorf School of San Diego
Will C. Crawford Senior High School
Landmarks
Talmadge has a wide selection of exciting landmarks nearby that offer residents a variety of activities and tons of entertainment.
The Copley-Price Family YMCA - This facility has been serving the needs of the community for over 65 years and features an Aquatics Center, Soccer Arena, Community Meeting Room and a 7500 square foot fitness center.
Colina Del Sol Park - This nearby park features a recreation center and a six-lane swimming pool. In addition to the indoor activities, the park also has an assortment of playgrounds, walking trails, and green space to enjoy the beautiful San Diego weather year round.
Colina Park Golf Course - This 18-hole golf course is less than a mile away in City Heights and features a challenging course that will test every aspect of your golf game. The facility is open to the public every day and is a great way to have fun, while practicing your swing. If you are really serious about improving your game, lessons are also available from respected PGA professionals.
Community
Talmadge has a very active community council, which serves as an "open forum" for residents to voice their concerns and opinions. Meetings are held bi-monthly and residents are kept up-to-date with the Talmadge's "Live Newsletter", which features the local happenings within the neighborhood.
The area also features the Talmadge Gates Historic District, which begins on Monroe Avenue between 44th and 49th street. The community of Talmadge also features a Maintenance Assessment District (TMAD), whose sole purpose is to improve the public spaces within the community through landscaping, decorative lighting and traffic control initiatives. Through this concerted effort, Talmadge has been responsible for the planting of more than 400 trees in the past 15 years.
Transportation
The Talmadge area is easily accessible by a variety of transportation options. Traveling by city bus, the neighborhood can be reached via the 1, 11, 13, 15, and 955 routes. For those traveling via the San Diego Trolley, Talmadge can also be accessed via the Orange Line trolley.
Conclusion
If you are looking for a historic, yet progressive neighborhood to call home, you will be delighted with the value and amenities offered within the Talmadge district.
Talmadge Mortgage
Whether you are a first time home buyer, need down payment assistance, were in the military or are now, want to buy in the country side, put down as little as 3%, or much more than that, I have access to the top mortgage programs in the State with over 40 wholesale lenders at my disposal. You will get much lower rates and fees than any local credit union or bank.
Talmadge Property Alert
Be the first to know when new Talmadge short sales, foreclosures, deeply discounted homes, and brand new hot properties come onto the market before anyone else - over 30% more listings than Trulia, Zillow and Realtor.
Talmadge Home Valuation
Do you own a home in Talmadge and want to find out instantly and completely free what it is worth in today's market - with absolutely no cost or obligation?
Talmadge Market Statistics
Stay up to date with the latest sales prices, market times, days on market, number of homes sold, and over 12 of the most up to date housing statistics going back over 16 years.