Spring Valley San Diego CA Real Estate – including, Homes, Townhomes, Condos, and Multifamilies for Sale Search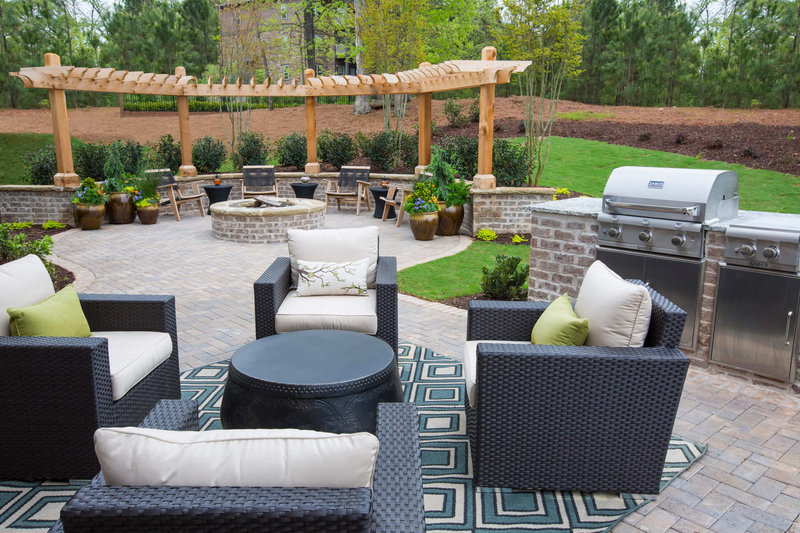 Updated every 5 minutes with the latest real estate for sale in Spring Valley San Diego CA - including homes, townhomes, condos, and multifamilies - as posted by Spring Valley real estate agents and brokers - over 30% more listings than Zillow, Realtor, Trulia, and Redfin.
Get Signed Up Now to receive new listings, price changes, and recent sales prices - with the ability to get instant, daily, weekly, bi weekly, or monthly email updates.
By creating your FREE account you can:
Get New Property Email Alerts


Price Change Alerts


Detailed Property Info


Virtual Pictures


Track Recent Active, Pending, and Solds
Get Signed Up Now and get the latest Spring Valley tax and HUD foreclosures, REO properties, bank owned homes, and short sales being offered at HUGE price reductions and significantly lower than retail value.
Spring Valley
October 2, 2023
Spring Valley Information and Highlights
Here's a quick rundown of our list:
Spring Valley Information and Highlights
Spring Valley is one of San Diego's biggest and most developed suburbs. A wide area that includes a number of quaint family neighborhoods like La Presa and Casa De Oro.
Long the home of the Kumeyaay tribe, Spring Valley was initially called Neti. A peaceful zone with ideal lands and climate that helped galvanized procreation and the tribe's successful agrarian actions in the district.
The region rich with natural wonders and bountiful soil. When the Spanish Conquistadors arrived, they too say the possibilities displayed before them in plain sight and instantly drove the indigenous people away.
Leaving a small outposts and a standing garrison, the Spaniards started using the area for cattle raising and horse breeding. They rapidly named the zone, due to its natural spring, "El Aguaje de San Jorge" (St. George's Spring).
For decades this persisted until, Judge Augustus Ensworth, filed a claim for a 160 acres ranch. The Judge snatched up the land, as well as the spring, and rechristened the region Spring Valley. The original hacienda and small adobe house remain to this day, having become a National Historic Landmark.
Weather
East San Diego's environment, and more to the point Spring Valley's climate is a delicate ecosystem that can be found only in few other places on earth. It is a microclimate that varies dramatically within a short distance. The atmosphere is almost always mild and dry; precipitation's occurring sporadically between the months of November and March.
Recreation
Spring Valley is a city that holds, almost 30 thousands citizens. If joined by the wider Spring Valley. CDP, that number may easily skyrocket to the upper 90k. As such, recreation and ways to keep the mind nibbled and unshackled by liberty, are readily available in every corners of this sprawling district. In Spring Valley, the only thing that will keep you indoors and bored is a lack of imagination and initiative. Outside every porch a catalogue of smashing activities unfold itself towards all horizons.
Shopping
In Spring Valley you'll discover big box stores and small boutiques down every alley and byway. Especially shops, in particular those focused on boat maintenance, grow bountiful across its land. Spring Valley's Olive Drive being the Mecca every single one of its citizens flock to when on the warpath for some new toy… Or simply to buy that night's grocery.
Rays Market - 9762 Campo Rd - (619) 668-0207
Valley Vape - 9717 Campo Rd - (619) 825-7633
Deering Banjo - 3733 Kenora Dr - (619) 464-8252
Ozier Enterprises - 9125 Lamar St - (619) 469-2427
Valley Farm Market - 9040 Campo Rd - (619) 463-9595
Circle Market & Deli - 3504 Bancroft Dr - (619) 464-6957
Grocery Outlet Bargain Market - 9805 Campo Rd - (619) 639-6090
Restaurants
Spring Valley has a number of excellent culinary options. A smorgasbord of spectacular bistros and restaurants. A culinary compendium of exotic and homemade stock. Barbecue joints, standing side by side with a local Sushi bar; a taco food truck in the parking lot of an avant-garde French cafe; a greasy yet sinfully tasty burger place, holding hands with its next door neighbor a German wiener tavern.
Chef China - 9726 Campo Rd - (619) 460-7286
Cali Comfort BBQ - 8910 Troy St - (619) 337-0670
Loreto's Taco Shop - 3546 Bancroft Dr - (619) 463-7254
El Puerto Taco Shop - 2836 Bancroft Dr - (619) 462-3731
Butlers Coffee House - 9631 Campo Rd - (619) 433-8913
Pho & Grill International - 9610 Campo Rd - (619) 825-8585
Ranas Mexico City Cuisine - 9683 Campo Rd - (619) 589-1792
The Edge Mediterranean Grill - 10010 Campo Rd - (619) 825-9922
Fernando's Pizza - 2778 Sweetwater Springs Blvd - (619) 670-4070
Nightlife
Spring Valley overflows with bars and after hour taverns. Ample and glorious in its desire to give the poor working stiff a hand and a fresh cocktail. Handsome little pubs and lounges of all shapes and colors. Some sporting nighttime entertainment and local fireworks. Others simply there, standing firm with a taciturn, yet wisdom laden Barkeep ready to dispense advise and scholarly philosophy. with every shot.
The Bancroft - 9143 Campo Rd - (619) 469-2337
De Oro Mine Co - 9924 Campo Rd - (619) 741-8198
A1 Hookah Bar - 10026 Campo Rd - (619) 741-9269
Shooters Cocktails - 10761 Jamacha Blvd - (619) 660-1109
Sky Hookah Lounge - 3515 Sweetwater Springs Blvd - (619) 303-5341
Spring Valley Inn Cocktail Lounge - 9034 Campo Rd - (619) 303-7781
Demographics
Spring Valley has a burgeoning population of almost 30 thousand (per the last count in the 2010 Census). They are mostly dividend in four sections: Whites, Native Americans, Hispanics and African Americans.
Schools
With a booming population and blossoming natality rate (median age being 24-44. The normal household consisting of opposite sex marriages), the district has had to step up its game and installed a couple of High Schools, Elementary Schools and Middle Schools within its borders.
Monte Vista High School - 3230 Sweetwater Springs Blvd - 619-660-3000.


Loma Elementary School - 10355 Loma Ln - 619-668-5862.


Montessori Achievement Center - 10435 Campo Rd - 619-442-2552.


Spring Valley KinderCare - 10130 Rothgard Rd - 619-670-6566.


Heartland Christian - 3327 Kenora Dr # A - 619-461-7220.
Landmarks
Spring Valley has a series of landmarks the pockmark the area. Constructions and edifices designed by some of its leading business ventures as well as its local government. Aside from granite and brick, Spring Valley also managed to wrangle a series of natural wonders into its charter, when the city limits were being drawn up; park, mountain peaks and the legendary spring, that gives the area its name.
Bancroft County Park - 3554 James Cir - 619-644-5492.


Liberty Call Distilling LLC - 2739 Via Orange Way, Suite 110 – 619-630-1240.


Lamar County Park - 3180 Bancroft Dr - 619-644-5492.
Conclusion
Spring Valley is an urban jungle far enough from that amazonian mire that is San Diego to be able to get a good night's sleep. In comparison to that forrest, it is a small delicate hamlet, quaint and tranquil. Still, within its frontiers, it is a happening town where a family can rest, play and be together without ever succumbing to weariness, fatigue or boredom.
Spring Valley Mortgage
Whether you are a first time home buyer, need down payment assistance, were in the military or are now, want to buy in the country side, put down as little as 3%, or much more than that, I have access to the top mortgage programs in the State with over 40 wholesale lenders at my disposal. You will get much lower rates and fees than any local credit union or bank.
Spring Valley Property Alert
Be the first to know when new Spring Valley short sales, foreclosures, deeply discounted homes, and brand new hot properties come onto the market before anyone else - over 30% more listings than Trulia, Zillow and Realtor.
Spring Valley Home Valuation
Do you own a home in Spring Valley and want to find out instantly and completely free what it is worth in today's market - with absolutely no cost or obligation?
Spring Valley Market Statistics
Stay up to date with the latest sales prices, market times, days on market, number of homes sold, and over 12 of the most up to date housing statistics going back over 16 years.
Spring Valley Subdivisions