Sorrento San Diego CA Real Estate – including, Homes, Townhomes, Condos, and Multifamilies for Sale Search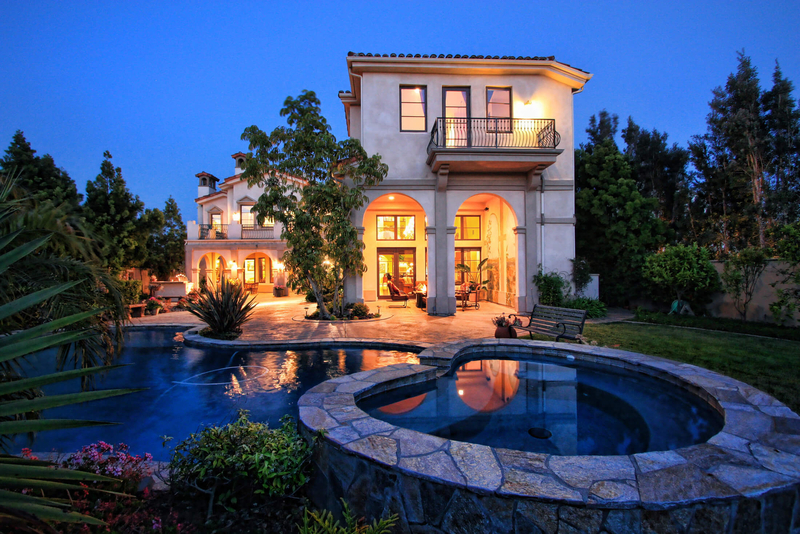 Updated every 5 minutes with the latest real estate for sale in Sorrento San Diego CA - including homes, townhomes, condos, and multifamilies - as posted by Sorrento real estate agents and brokers - over 30% more listings than Zillow, Realtor, Trulia, and Redfin.
Get Signed Up Now to receive new listings, price changes, and recent sales prices - with the ability to get instant, daily, weekly, bi weekly, or monthly email updates.
By creating your FREE account you can:
Get New Property Email Alerts


Price Change Alerts


Detailed Property Info


Virtual Pictures


Track Recent Active, Pending, and Solds
Get Signed Up Now and get the latest Sorrento tax and HUD foreclosures, REO properties, bank owned homes, and short sales being offered at HUGE price reductions and significantly lower than retail value.
No Matching Listings
Get notified when matching listings become available. We also have found 1 listings nearby within 2 miles of this community.
Sorrento Valley Information and Highlights
Here's a quick rundown of our list:
Sorrento Valley Information and Highlights
Sorrento Valley is a neighborhood belonging to San Diego, California. It was originally zoned and envisioned to be an industrial area, however, the neighborhood is currently home to more than 5,000 residents that are spread over three major condominium and single family home developments. The region is also renowned as a center of biotech, scientific, and high tech research. What's more, it gets aided by the University of California which is in close proximity. Sorrento Valley is part of the city's University, Mira Mesa, and Torrey Pines community planning areas.
History
Sorrento Valley has always been home to several biotech, IT, and high tech companies. Some of the most notable firms operating in this neighborhood are Scripps Clinic, Einstein Medical, Websense, ACTIVE Network, Optimer Pharmaceuticals, Pfizer Pharmaceuticals, and Qualcomm. Also, in 2011, the FBI announced their plans to move into a six story building worth $100 million, which was to be located in Sorrento Valley on Vista Sorrento Parkway. The building currently houses about 400 special agents along with support staff. It was occupied by the FBI in May 2013.
Location
Sorrento Valley is situated nearly 15 miles north of Downtown San Diego, including its primary airport, the Lindbergh Field. The neighborhood is roughly bounded by Miramar Road to the south, the Los Peñasquitos Canyon Preserve to the north, Camino Santa Fe to the east, and Interstate 5 to the west, as depicted on the neighborhood map of the San Diego Police Department.
Weather
The neighborhood of Sorrento Valley experiences a Mediterranean climate, having mild winters and dry hot summers. The area inside 40 kilometers of this region is covered by 13% of built up areas, 32% of seas and oceans, as well as 52% of shrublands. Throughout the course of a single year, the temperature in this neighborhood varies between 7°C and 28°C. It hardly ever goes above 33°C or below 4°C.
Shopping
Packed with various shopping outlets, Sorrento Valley is simply the most suitable shopping destination among the neighborhoods of San Diego. One can find a range of clothes as well as other related goods in areas such as Nancy Ridge Dr and Eastgate Mall.
The most renowned shopping outlets in and around Sorrento Valley are listed below:
Bass San Diego - 6255 Ferris Sq - (858) 550-0300
Candroy - 8250 Camino Santa Fe - (858) 558-5757
Blush Botanicals - 9540 Waples St - (858) 342-0480
Airsoft Extreme - 5274 Eastgate Mall - (858) 554-0564
Parallax Tactical - 5276 Eastgate Mall - (619) 630-4869
Pleasant Surprises - 6323 Nancy Ridge Dr - (858) 909-0066
Patio Productions - 4122 Sorrento Valley Blvd - (858) 450-4226
EXCLAMATIONS! Gifts - 6323 Nancy Ridge Drive - (858) 909-0033
Magnolia Bridal Boutique - 9863 Pacific Heights Blvd - (858) 554-0568
Mesa Clothing And Alterations - 9823 Pacific Heights Blvd - (858) 677-1700
Restaurants
Other than the neighborhood's renowned shopping outlets, another aspect which Sorrento Valley is well known for is the range of dining spots and restaurants it has on offer.
Some of the most notable names in this regard are as follows:
Mamma Lina's - 6491 Weathers Pl - (858) 535-0620
Wich Addiction - 6625 Flanders Dr - (858) 412-3735
Taste of Lebanon - 6780 Miramar Rd - (858) 586-7700
Punjabi Tandoor - 5424 Morehouse Dr - (858) 643-9370
Pauly's Pizza Joint - 6780 Miramar Rd - (858) 566-8646
Croutons Restaurant - 9254 Scranton Rd - (858) 638-9500
Shallot Asian Cuisine - 9254 Scranton Rd - (858) 625-0480
Opera Cafe & Patisserie - 9254 Scranton Rd - (858) 458-9050
The Grill & Market - 10066 Pacific Heights Blvd - (858) 558-0667
Naseem's Bakery & Kabob - 10066 Pacific Heights Blvd - (858) 453-3900
Nightlife
Although mostly quiet, the neighborhood does have a decent nightlife scene. There are several types of bars, eateries, as well as clothing outlets that you will find open during night time.
To get a taste of the Sorrento Valley nightlife, you should check out the below mentioned areas:
H BAR - 10044 Pacific Mesa Blvd - (858) 597-0500
Almaz Restaurant - 10920 Roselle St - (858) 784-0515
The WineSellar & Brasserie - 9550 Waples St - (858) 450-9557
Karl Strauss Brewery Gardens - 9675 Scranton Rd - (858) 587-2739
Forgotten Barrel Tasting Room - 11855 Sorrento Valley Rd - (888) 620-8466
Schools
Other than a Montessori school and health educational center, the surrounding areas of this neighborhood also have a fitness and dance school as well as cooking school on offer.
Some of these institutions are listed as follows:
Kinderhouse Montessori School – 6540 Flanders Dr – (858) 550-0097
Pacific Health Educational Center – 10225 Barnes Canyon Rd – (858) 401-6484
ZFitness and Dance – 9823 Pacific Heights Blvd. – (858) 449-5371
The Conscious Cook – 10225 Barnes Canyon Rd – (858) 215-4822
Passport Admissions – 5752 Oberlin Dr – (858) 523-8473
Landmarks
Some of the most notable landmarks you will find in and around Sorrento Valley are as follows:
Miramar National Cemetery – 5795 Nobel Dr – (858) 658-7360
Stargazer Statue – 9497-9563 Scranton Rd
Mount Soledad Veterans Memorial – 6905 La Jolla Scenic Dr S – (858) 459-2314
Miramar Air Show – Miramar Way at Altair Ave
Canyon Hills Open Space – Mira Mesa San Diego, CA
Conclusion
It goes without saying that Sorrento Valley is amongst the most critical destinations in all of San Diego, this is why it is ideal to own a rental or property in this important area of the community.
Sorrento Valley Mortgage
Whether you are a first time home buyer, need down payment assistance, were in the military or are now, want to buy in the country side, put down as little as 3%, or much more than that, I have access to the top mortgage programs in the State with over 40 wholesale lenders at my disposal. You will get much lower rates and fees than any local credit union or bank.
Sorrento Valley Property Alert
Be the first to know when new Sorrento Valley short sales, foreclosures, deeply discounted homes, and brand new hot properties come onto the market before anyone else - over 30% more listings than Trulia, Zillow and Realtor.
Sorrento Valley Home Valuation
Do you own a home in Sorrento Valley and want to find out instantly and completely free what it is worth in today's market - with absolutely no cost or obligation?
Sorrento Valley Market Report



Stay up to date with all active, pending, and sold within the last 6 months in Sorrento Valley and know the actual sales price versus list price, cost per square feet, days on market, and more!
See the Latest Comparable's Now!
Sorrento Valley Subdivisions