Scripps Ranch San Diego CA Real Estate – including, Homes, Townhomes, Condos, and Multifamilies for Sale Search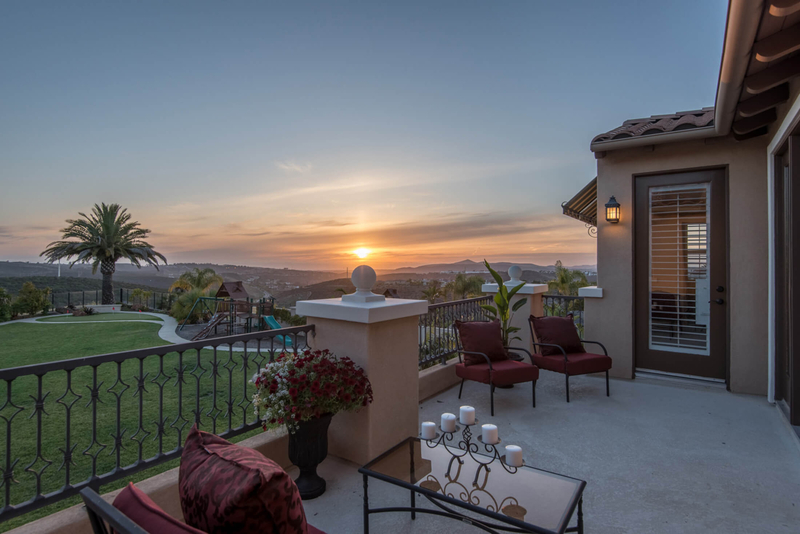 Updated every 5 minutes with the latest real estate for sale in Scripps Ranch San Diego CA - including homes, townhomes, condos, and multifamilies - as posted by Scripps Ranch real estate agents and brokers - over 30% more listings than Zillow, Realtor, Trulia, and Redfin.
Get Signed Up Now to receive new listings, price changes, and recent sales prices - with the ability to get instant, daily, weekly, bi weekly, or monthly email updates.
By creating your FREE account you can:
Get New Property Email Alerts


Price Change Alerts


Detailed Property Info


Virtual Pictures


Track Recent Active, Pending, and Solds
Get Signed Up Now and get the latest Scripps Ranch tax and HUD foreclosures, REO properties, bank owned homes, and short sales being offered at HUGE price reductions and significantly lower than retail value.
Scripps Ranch
May 7, 2021
Scripps Ranch Information and Highlights
Here's a quick rundown of our list:
Scripps Ranch Information and Highlights
Scripps Ranch is a community that resides in San Diego, California in the northeastern portion of the city. It sits to the east of Interstate 15, north of the Marine Corps Air Station Miramar, and south of Poway. It also shares many of its amenities with the upscale community of Sabre Springs. Scripps Ranch itself was originally a four hundred acre ranch that was owned by its namesake, newspaper publisher E.W Scripps. He later expanded it to twelve hundred acres. As it stands today, Scripps Ranch is known as a coastal / inland bedroom community that has Miramar Reservoir sitting to its direct south. The Miramar Reservoir offers much in the way of recreational boating and fishing, making Scripps Ranch an ideal place for those who want to retire and enjoy the water. It is also known for its landscaping that contains prominent eucalyptus trees that are most apparent along Pomerado Road. Scripps Ranch, as a whole, is a gorgeous community that makes for a fantastic visit for visitors and potential residents alike.
Weather
Scripps Ranch experiences the typical Californian weather, as well as the swells, heat and light breezes off of the Pacific coast, with higher heats in the rocky hill areas. Temperatures stay fairly consist throughout the year with higher heats, precipitation and humidity involved, especially in the summer months. Residents and visitors alike can expect occasional rainstorms, thunderstorms and high wind velocities associated with storms off the Pacific coast, especially during hurricane season.
Recreation / Things To Do
Scripps Ranch is in just the right location to get out and experience all the natural beauty and wonders of California. With the beaches nearby, the mountains to the north, and San Diego just a short trip away, Scripps Ranch has plenty for the whole family to explore and enjoy. There is also more than enough opportunities to get out on the water for those looking for some premium fishing or a day on the boat.
Lake Miramar – Scripps Ranch


Los Penasquitos Canyon Preserve – 12115 Black Mountain Rd – (858) 538-8066


Miramar Speed Circuit – 8123 Miralani Dr – (858) 586-7500


Nickel City – 8990 Miramar Rd – (858) 675-9700
Shopping
Scripps Ranch has plenty in the way of shopping for the whole family. With its many retail hubs and business district, shoppers of all sorts can find plenty in the way of vintage clothing, antique treasures, and everything else they are looking for to create a truly enjoyable shopping experience.
Oz Fashion – 9844 Hibert St – (858) 684-3083


99 Cents Only Stores – 12369 Poway Rd – (858) 679-7490


Wild Birds Unlimited – 10549 Scripps Poway Pkwy – (858) 271-8457


Posies – 9992 Scripps Ranch Blvd – (858) 693-7673
Restaurants
The food in Scripps Ranch is a tantalizing blend of cultural foods from all over the world coming together to satisfy even the most persnickety of palettes. Whether you want classic American or something more exotic, the area will not disappoint.
Yanni's Bar & Grill - 12015 Scripps Highlands Dr – (858) 527-0011


Luna Grill – 10585 Scripps Poway Pkwy – (858) 693-5862


Chile Peppers – 10299 Scripps Trl – (858) 578-4210


Nutmeg Bakery and Café – 12640 Scripps Ranch Pkwy – (858) 486-8863
Nightlife
Scripps Ranch is a great area for all the night owls out there. With plenty in the way of pubs, breweries, gastropubs and clubs, as well as San Diego in its entirety, it is easy to find a way to spend the twilight hours thoroughly enjoying yourself.
Sanctuary Lounge – 12090 Scripps Summit Rd – (858) 530-3039


Phileas Foggs Bar & Restaurant – 11385 Poway Rd – (858) 486-4442


Yanni's Bar & Grill - 12015 Scripps Highlands Dr – (858) 527-0011


Fusion Lounge – 11229 Camino Ruiz – (858) 271-8845
Schools
Scripps Ranch is highly praised for its school systems throughout its many suburbs. Those looking to raise a family, or to further their own education, need not worry about a shortage of schools, both conventional and unconventional; it's the perfect opportunity to learn how to surf and further your career at the same time!
Innovations Academy – 10380 Spring Canyon Rd – (858) 271-1414


Chabad Hebrew Academy – 10785 Pomerado Rd – (858) 566-1996


Dingeman Elementary School – 11840 Scripps Creek Dr – (858) 549-4437


Scripps Exploring Academy – 9855 Erma Rd – (858) 693-3702
Demographics
Population: 32,476


Population density: 5,805


Median age: 39.5


Male / Female ratio: 0.8:1
Local / Notable Employers
For those who are looking to make the move to any area within the Scripps Ranch area, the local job market is not in short supply, nor is the income many residents can expect. There are a feature of many big names and hubs, as well as smaller boutiques, shops and restaurants that can make use of all kinds of varying talent residents might have to offer
SeaWorld San Diego – 500 Sea World Dr – (800) 257-4268


The Classical Academies – 390 W Valley Pkwy – (760) 317-9147


Rockstar San Diego – 2200 Faraday Ave # 200 – (760) 929-0700


San Diego State University – 5500 Campanile Dr – (619) 594-5200
Landmarks
Scripps Ranch is surrounded by landmarks and local history, basically no matter which direction you look in. Even if you want to avoid the more cluttered landmarks in San Diego, you can easily go to the surrounding communities and areas to get a mix of history, natural beauty and an experience that you won't soon be forgetting.
Canyon Hills Open Space – Mira Mesa


Sikes Adobe Historic Farmstead – 12655 Sunset Dr – (760) 432-8318


Transit Station Rancho Bernardo – West Bernardo Dr


Old Poway Park – 14134 Midland Rd – (858) 668-4576
Conclusion
Scripps Ranch is a fantastic area for all sorts, whether you are looking for a new home in the Californian sun without the hustle and bustle of San Diego, or if you just want to visit a beautiful area and see the Miramar Reservoir for yourself. With its tight knit community, beautiful presentation, and convenient location, Scripps Ranch not only makes for a gorgeous area in general, but for a community with plenty of opportunities in the way of recreation, shopping, restaurants and Californian culture that anyone and everyone can enjoy. No matter your reason for coming to Scripps Ranch, you are sure to have an enjoyable experience.
Scripps Ranch Mortgage
Whether you are a first time home buyer, need down payment assistance, were in the military or are now, want to buy in the country side, put down as little as 3%, or much more than that, I have access to the top mortgage programs in the State with over 40 wholesale lenders at my disposal. You will get much lower rates and fees than any local credit union or bank.
Scripps Ranch Property Alert
Be the first to know when new Scripps Ranch short sales, foreclosures, deeply discounted homes, and brand new hot properties come onto the market before anyone else - over 30% more listings than Trulia, Zillow and Realtor.
Scripps Ranch Home Valuation
Do you own a home in Scripps Ranch and want to find out instantly and completely free what it is worth in today's market - with absolutely no cost or obligation?
Scripps Ranch Market Statistics
Stay up to date with the latest sales prices, market times, days on market, number of homes sold, and over 12 of the most up to date housing statistics going back over 16 years.