Santee San Diego CA Real Estate – including, Homes, Townhomes, Condos, and Multifamilies for Sale Search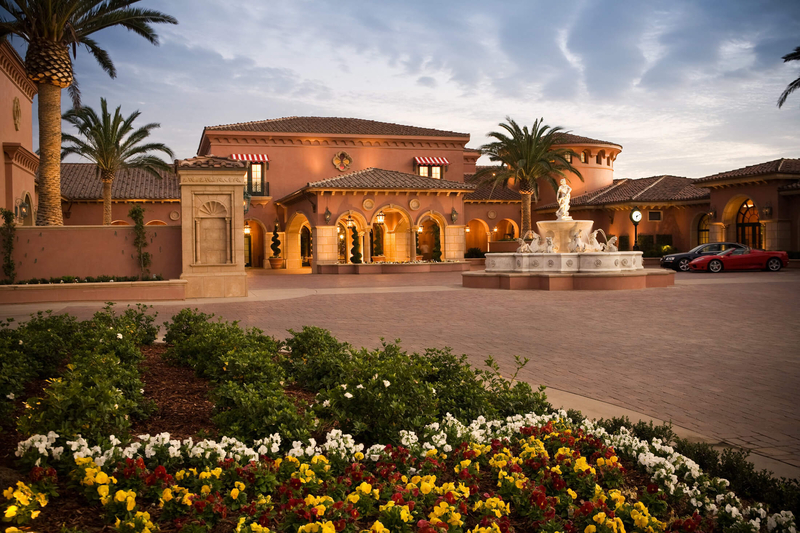 Updated every 5 minutes with the latest real estate for sale in Santee San Diego CA - including homes, townhomes, condos, and multifamilies - as posted by Santee real estate agents and brokers - over 30% more listings than Zillow, Realtor, Trulia, and Redfin.
Get Signed Up Now to receive new listings, price changes, and recent sales prices - with the ability to get instant, daily, weekly, bi weekly, or monthly email updates.
By creating your FREE account you can:
Get New Property Email Alerts


Price Change Alerts


Detailed Property Info


Virtual Pictures


Track Recent Active, Pending, and Solds
Get Signed Up Now and get the latest Santee tax and HUD foreclosures, REO properties, bank owned homes, and short sales being offered at HUGE price reductions and significantly lower than retail value.
Santee Information and Highlights
Here's a quick rundown of our list:
Santee Information and Highlights
Santee was the homeland of the Kumeyaa People. The original residents of the greater san Diego area. A Native American tribe whose very history may date back more that 12 thousand years. In the late 18th century Spaniards entered their territory and install went about seizing and confiscating lands. They introduced the Kumeyaa to a number of invasive species, that ultimately brought about the degradation of their local ecology, as well as a Mission System meant to win them over to the Catholic faith and away from their pagan beliefs.
The original settlers of the area, fearing the Conquistadors retreated into the Banks of The San Diego River. There they formed a final village, to ward off the Spaniards, called Sinyeweche, what is presently referred to as Santee.
After the American-Mexican war and the opening of the frontier by the railroad, Milton Santee, the second husband of Jenie Blodgett - heiress to her first husband's vast fortune - started developing the county and the lands. They rapidly decided to christen the area Santee.
One of Santee's most peculiar qualities is that fact, that despite being a growing suburban community (with upscale housing, a major business park and even a Sportplex) its still retains a sizable portion of vacant land suitable fro development.
Weather
Santee has a semi-arid climate, abbreviated "BSk" on climate maps. An area that receives precipitation potential below average and is at the same time the owner of an ecosystem whose summers are mostly hot and dry, while its winters are mild and tame. Humidity not being an issue in Santee.
Recreation
Santee has an army of activities to captivate its residents. A linear greenbelt, the San Diego River bisecting the city, that includes parks, trails, hiking paths and dozens of other opportune spots for outdoor fun.
Santee also has a 15 acre Sportplex with all types of fields and restaurants. A rock climbing venue called Santee Boulders. A golf course designed by the legendary Pete Dye. And, finally, a 10 week series of free concerts originated each summer by the City's Service Department.
Shopping
Big Box stores, open air shopping malls, traditional shopping pavilions, boutiques and souvenir shops, Santee offers the hungry shopper a bourgeoning catalogue of means to happily max out a credit card.
Gussler's - 9334 Dempster Dr - (619) 258-2543
All Star Cards - 8781 Cuyamaca St - (619) 562-1975
Sleep Train Santee - 9367 Mission Gorge Rd - (619) 562-0367
Purewood Furniture - 9143 Mission Gorge Rd - (619) 448-8108
Desert Rose Studios - 9225 Carlton Hills Blvd - (619) 334-0673
Santee Trolley Square - 9884 Mission Gorge Rd - (619) 596-5677
H Tim Williams Jewelers - 9640 Mission Gorge Rd - (619) 448-4367
Conceptions Children's Resale - 9470 Cuyamaca St - (619) 596-2229
Grocery Outlet Bargain Market - 9759 Mission Gorge Rd - (619) 258-2577
Restaurants
Santee has all the culinary options and eating establishments any cosmopolitan traveler or jet-setter has become accustomed to. Pizza? Simply name your topping. Sushi? So fresh it practically swims down your gullet. Bbq? Spicy and heart stopping. Indian? Paprika flown straight from Kali. You name it, Santee has it.
El Rancho - 8001 Mission Gorge Rd - (619) 312-2800
Phil's BBQ - 9816 Mission Gorge Rd - (619) 449-7700
Sab-E-Lee 2 - 9159 Mission Gorge Rd - (619) 328-1568
Anny's Fine Burger - 9862 Mission Gorge Rd - (619) 258-8288
Lucky Chinese Food - 9740 Mission Gorge Rd - (619) 596-2978
Janet's Cafe and Deli - 9225 Carlton Hills Blvd - (619) 749-1786
Chicago Pizza Company - 8528 N Magnolia Ave - (619) 562-8900
Domo Sushi Bar & Grill - 9625 Mission Gorge Rd - (619) 596-2882
Okawa Steak House & Sushi - 9720 Mission Gorge Rd - (619) 258-9988
Nightlife
Aside from its Sportplex, which after a certain hour (given its many restaurants and bars) becomes a raucous place to hang out, Santee also manages to wake up, come sundown, some of the best taverns and pubs this side of San Diego. Establishments of all class and, above all, establishments that mold themselves to your budget. Dive bars, posh wine taprooms, brewhouse, honky-tonk saloons, English pubs, and many more, Santee likes its firewater and its citizens are blessed on account of its taste.
Alibi - 9179 Mission Gorge Rd - (619) 449-3700
Oaks Bar & Grill - 9200 Inwood Dr - (619) 448-4242
Second Wind Santee - 8528 Magnolia Ave - (619) 596-8350
Hi-C-Era Tavern - 11541 Woodside Ave Ste D - (619) 448-5674
Demographics
Santee (according to the last Census reading) has a population of 53,413. The population density was 3,231.6 people per square mile. the grand majority White opposite sex couples and a broad age median that doesn't adhere to any one group.
Schools
Santee has several school districts with in its borders. This allows it to include a series of educational academies inside its neck of the wood. From kindergarten to high school, your tikes scholarly pursuits will be taken care off. As an added bonus, in 2013, The San Diego Christina Collage moved its campus, from el Cajon, into Santee. The college offers 15 degree programs within its curriculum.
Chet F Harritt Elementary School - 8120 Arlette St - 619-258-4800.


Prospect Avenue Elementary School - 9303 Prospect Ave - 619-956-5200.


Montessori Discovery School - 8559 Fanita Dr - 619-449-1187.


Genaveve's PlayHouse Preschool - 8835 Olive Ln - 619-390-5555.


Door To the Future Preschool - 8964 N Magnolia Ave - 619-258-5721.
Landmarks
Santee has a large series of iconic spots that pepper its landscape. Parks, distilleries, a Sportplex, and even a historical society. Plus, its many prominent mountains offer sweeping views of the county and stunning sunsets; hills forming a natural barrier around the city on its northern and western side.
Woodglen Vista Park - 10250 Woodglen Vista Dr - 619-258-4100.


Shadow Hill Park - 9161 Shadow Hill Rd – 619- 258-4100.


BNS Brewing and Distilling Co - 10960 Wheatlands Ave #101 - 619-956-0952.


Santee Historical Society - 9200 N Magnolia Ave - 619- 449-2024.


KCBQ Monument - 9416 Mission Gorge Rd.
Conclusion
Santee is the sort of district that is always evolving. The sort of spot were a savvy investor would like scratch his or her chin and instantly see potential; knowing full well that the area is going places, that has the potential to grow. A perfect spot to raise a family, to edge out a future or simply to get in on the ground floor of some new development or business venture.
Santee Mortgage
Whether you are a first time home buyer, need down payment assistance, were in the military or are now, want to buy in the country side, put down as little as 3%, or much more than that, I have access to the top mortgage programs in the State with over 40 wholesale lenders at my disposal. You will get much lower rates and fees than any local credit union or bank.
Santee Property Alert
Be the first to know when new Santee short sales, foreclosures, deeply discounted homes, and brand new hot properties come onto the market before anyone else - over 30% more listings than Trulia, Zillow and Realtor.
Santee Home Valuation
Do you own a home in Santee and want to find out instantly and completely free what it is worth in today's market - with absolutely no cost or obligation?
Santee Market Statistics
Stay up to date with the latest sales prices, market times, days on market, number of homes sold, and over 12 of the most up to date housing statistics going back over 16 years.