Santa Ysabel San Diego CA Real Estate – including, Homes, Townhomes, Condos, and Multifamilies for Sale Search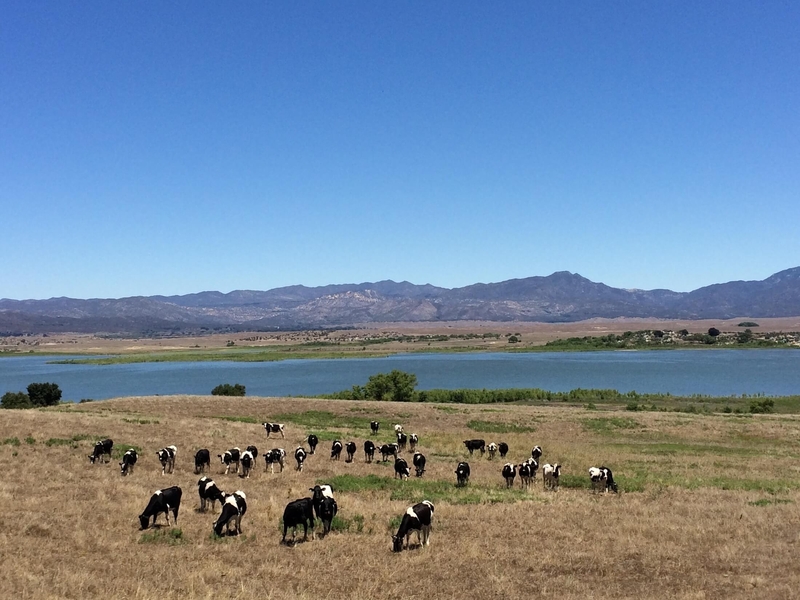 Updated every 5 minutes with the latest real estate for sale in Santa Ysabel San Diego CA - including homes, townhomes, condos, and multifamilies - as posted by Santa Ysabel real estate agents and brokers - over 30% more listings than Zillow, Realtor, Trulia, and Redfin.
Get Signed Up Now to receive new listings, price changes, and recent sales prices - with the ability to get instant, daily, weekly, bi weekly, or monthly email updates.
By creating your FREE account you can:
Get New Property Email Alerts


Price Change Alerts


Detailed Property Info


Virtual Pictures


Track Recent Active, Pending, and Solds
Get Signed Up Now and get the latest Santa Ysabel tax and HUD foreclosures, REO properties, bank owned homes, and short sales being offered at HUGE price reductions and significantly lower than retail value.
Santa Ysabel
September 30, 2023
Santa Ysabel Information and Highlights
Here's a quick rundown of our list:
Santa Ysabel Information and Highlights
Snuggled in the tight borders of an idilic valley, Santa Ysabel was one of the Spaniard's primary spots for indoctrination of the local native people of North America. After the Conquistadors trampled through the land and the Crown laid claimed to all it could seize, the next stage of colonization was to domesticate and make docile the indigenous people of California.
For this last purpose it sought-out the church's help. It began to immigrate Franciscan monks and clergymen to "Las California" provinces of the Viceroyalty of New Spain. For this purpose, it started setting up a route of missions all across the region. "Santa Ysabel Asistencia", a sub-station of the much grander Mission San Diego de Alcalá opened its doors in 1818.
For almost 30 years, the status quo remained the same, until Mexico, once the Spaniards vacated the premises, bequeathed José Joaquín Ortega and Eduardo Stokes with a rather large land grant that included the mission as well as most of the surrounding countryside.
After the America/Mexican war and the end of the Civil War, the United States once more had a moment of respite to look out unto the west and start constructing what would eventually be San Diego proper.
Grabbing hold of the opportunity, C.R. Wellington constructed a general store in what would eventually become the town of Santa Ysabel. By 1889, his gamble had paid off… The Store had grown and the district had acquired a hotel, a postoffice and a blacksmith.
The town serves as a gateway to the mountains of San Diego County, including the Laguna Mountains and Julian, and Palomar Mountain.
Weather
The Mediterranean atmosphere of the whole San Diego area is one of the best and healthiest ecosystems in all of the United States. Santa Ysabel has been blessed with being one of the many awarded this spectacular system. Summers are warm, yet dry while Winters are mild and stable. Precipitation occurs only in the months between November and March. Allergy season doesn't even factor in. Recent data has discovered that this sort of atmosphere promotes longevity; humidity and temperature fluctuations being the bane of a healthy system.
Recreation
Santa Ysabel is a small community who gets its kicks and licks playing around the majestic beauty of its surroundings.On every horizon, on every corner, down every country road adventure awaits. Hiking, running, picnics, horseback riding, ATVs and motocross…The main in Santa Ysabel is that off-road, is just another way of saying fun.
Shopping
Santa Ysabel loves and appreciates its uniquely quaint and overly homely demeanor. Its disdains such big city fare as brand stores and big box monstrosities, and embraces the family owned and operated business. Small antique shops; cute fruit stands; General Stores named after families who have existed in the area for countless generations. This truly is a town where everybody say "mourning" and knows your name.
Don's Market - 30250 Hwy 78 - (760) 765-3272


Sherrill Orchards -30263 Highway 78 - (760) 765-1124


Crossroads Treasures - 30219 Hwy 78 - (760) 765-2530


Santa Ysabel Art Gallery - 30352 Highway 78 - (760) 765-1676


Santa Ysabel General Store - 30275 Highway 78 - (760) 765-1139
Restaurants
Dining options in Sant Ysabel are limited. Still, despite this fact, Santa Ysabel has managed to snare up a couple of famous culinary marques. It is known throughout the land for its out of this world Pies; Julian Pie Company an epicurean's bull-eye whenever he manages to come down country road 78.
Dudley's Bakery - 30218 Hwy 78 - (760) 765-0488


Julian Pie Company - 21976 Hwy 79 - (760) 765-2400


The Round Up Grill - 26439 Hwy 76 - (760) 782-2729


Apple Country Restaurants - 30270 Hwy 78 - (760) 765-3495
Demographics
Santa Ysabel's population is mostly white and spread out across miles of open terrain. Since the last government sponsored count (2010 Census) there were approximately 1000 people. Most holding associate degrees and having an household income of 30 thousand to 70 thousand.
Schools
Santa Ysabel is mostly a sleepy town where people come to retreat and find comfort and solace from the cacophony that is San Diego. It is a place to rest and dust the day's worries away. It hold only one school within its region.
Spencer Valley Elementary School - 4414 CA-78 - 760-765-0336.
Landmarks
Santa Ysabel's local attractions puddles around the natural. It has proclivity for preserves and parks. Its points of interest catalogue heavy on the use of word "au-natural". Lakes, mountain regions, Native American Reservations, groves and creeks. Santa Ysabel's charming atmosphere of natural wonders the envy of many regions and districts.
Himalaya Mine - 26439 Hwy 76 - 775-225-4245.


Lake Henshaw – 26439 Highway 76 - 760-782-3501.


Santa Ysabel East Preserve – Highway 79 - 760-765-4098.


Lake Henshaw Resort - 26439 Highway 76 - 760-782-3487.
Conclusion
Santa Ysable is the perfect spot to find and nurture a good night's rest. Its atmosphere, its local scenery and its peaceful citizens offer the weary worker the right doze of environment to rapidly defrock that day's worries. Once you enter its paradise like valley and splendrous surroundings, you'll discover yourself neck deep in a world unlike any you've ever experience before. Each minute, a constant reminder and affirmation that you've made the right choice by moving in.
Santa Ysabel Mortgage
Whether you are a first time home buyer, need down payment assistance, were in the military or are now, want to buy in the country side, put down as little as 3%, or much more than that, I have access to the top mortgage programs in the State with over 40 wholesale lenders at my disposal. You will get much lower rates and fees than any local credit union or bank.
Santa Ysabel Property Alert
Be the first to know when new Santa Ysabel short sales, foreclosures, deeply discounted homes, and brand new hot properties come onto the market before anyone else - over 30% more listings than Trulia, Zillow and Realtor.
Santa Ysabel Home Valuation
Do you own a home in Santa Ysabel and want to find out instantly and completely free what it is worth in today's market - with absolutely no cost or obligation?
Santa Ysabel Market Statistics
Stay up to date with the latest sales prices, market times, days on market, number of homes sold, and over 12 of the most up to date housing statistics going back over 16 years.