San Ysidro San Diego CA Real Estate – including, Homes, Townhomes, Condos, and Multifamilies for Sale Search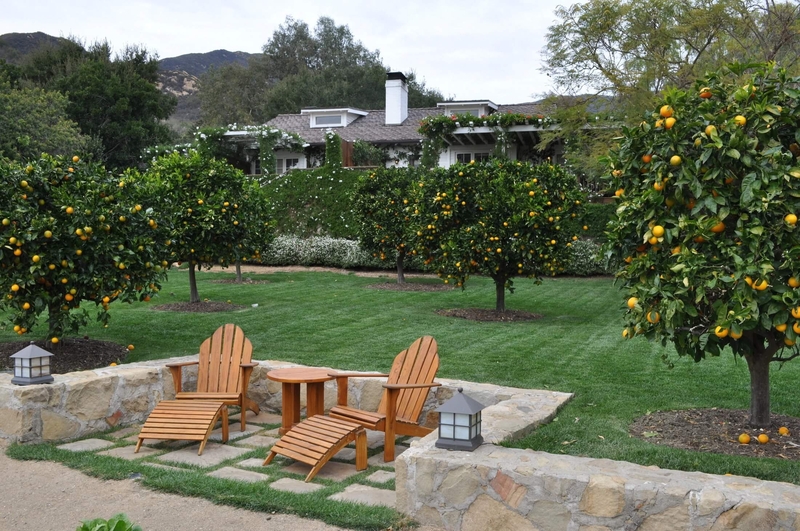 Updated every 5 minutes with the latest real estate for sale in San Ysidro San Diego CA - including homes, townhomes, condos, and multifamilies - as posted by San Ysidro real estate agents and brokers - over 30% more listings than Zillow, Realtor, Trulia, and Redfin.
Get Signed Up Now to receive new listings, price changes, and recent sales prices - with the ability to get instant, daily, weekly, bi weekly, or monthly email updates.
By creating your FREE account you can:
Get New Property Email Alerts


Price Change Alerts


Detailed Property Info


Virtual Pictures


Track Recent Active, Pending, and Solds
Get Signed Up Now and get the latest San Ysidro tax and HUD foreclosures, REO properties, bank owned homes, and short sales being offered at HUGE price reductions and significantly lower than retail value.
San Ysidro Information and Highlights
Here's a quick rundown of our list:
San Ysidro Information and Highlights
San Ysidro is a district of the City of San Diego, immediately north of the U.S.-Mexico border. All of the interconnecting communities that make up San Diego make it possible to travel by water between central San Diego and South San Diego without ever leaving the city limits. Major thoroughfares include Beyer Boulevard and San Ysidro Boulevard.
History
San Ysidro is named for San Ysidro Labrador (Saint Isidore), patron saint of farmers.
The Little Landers colony was a community founded by William Ellsworth Smythe in 1908 with the motto, "A little land and a living surely is better than desperate struggle and wealth possibly." Each member of the community held a plot of land no bigger than they could cultivate themselves, averaging 2 acres each, in order to foster a non-hierarchical social structure. Every person had an equal voice in the affairs of the community whose business affairs was conducted by a board of directors voted in by the community. All agricultural buying and selling were pooled on a cooperative basis. Members agreed to forfeit their land should they leave the community.
The city levied a commission on the sale of property which funded public improvements such as a library, park, irrigation systems and a clubhouse. They maintained a retail market in San Diego where harvested produce was sold. In addition to growing vegetables, the community raised and sold ducks, rabbits and goats.
The Little Landers community is known as one of the nation's first communes. It lasted until a major flood wiped out its farms in 1916.
San Ysidro, along with the rest of South San Diego, was annexed by the city of San Diego in 1957; an attempt by residents in 1973 to reverse the decision was unsuccessful.
Location
San Ysidro neighbors Otay Mesa West to the north, Otay Mesa to the east, and Nestor and the Tijuana River Valley to the west; together these communities form South San Diego, a pene-exclave of the City of San Diego.
Weather
San Ysidro, California, gets 9 inches of rain per year. The U.S. average is 37. Snowfall is 0 inches. The average US city gets 25 inches of snow per year. The number of days with any measurable precipitation is 37.
On average, there are 267 sunny days per year in San Ysidro, California. The July high is around 73 degrees. The January low is 45. The comfort index, which is based on humidity during the hot months, is a 44 out of 100, where higher is more comfortable. The U.S. average on the comfort index is 44.
Shopping
Shopping is big in San Ysidro. As a small sector of the great City of San Diego, you'll find everything you're looking for at any given time. Locals are saying that the Las Americas Premium Outlets is not only new but the biggest shopping mall in the area!
Banana Republic , located in The Shops At Las Americas – 4345 Camino De La Plaza, San Ysidro, CA 92173 – (619) 934-7242
Marshalls – 4472 Camino De La Plaza, San Ysidro, CA 92173 – (619) 428-4121
Tommy Hilfiger , located in Las Americas Premium Outlets – 4061 Camino De La Plaza, San Ysidro, CA 92173 – (619) 934-7182
adidas Factory Outlet , located in The Shops At Las Americas – 4201 Camino De La Plz, Ste 112, San Diego, CA 92173 – (619) 662-0364
Restaurants
San Diego has a reputation to meet, and San Ysidro is a part of what makes it great. It doesn't matter what kind of food, environment, taste or..whatever you have a hankerin' for, San Diego has it. Trust me.
Coco's Bakery Restaurant – 825 W San Ysidro Blvd, San Ysidro, CA 92173 – (619) 428-4981
Achiote Restaurant – 4419 Camino De La Plaza, San Diego, CA 92173 – (619) 690-1494
MAMA MIA Pizza – 2004 Dairy Mart Rd #100, San Ysidro, CA 92173 – 619) 690-4040
Sunrise Super Buffet , located in the Plaza Major Shopping Center – 4550 Camino De La Plaza, San Ysidro, CA 92173 – (619) 662-2985
Nightlife
The nightlife in San Ysidro is so big it crosses the border! Make sure you bring your passport to get back into the States after you have a great time and want to call it a night!
Over the Border – 3008 Main St, Chula Vista, CA 91911 – (619) 427-5889
Adelitas Bar – Calle Coahuila No.1841, Zona Norte, Tijuana, BC, Mexico – +52 664 685 3580
Moustache Bar – Calle Madero #1250 Entre 6 y 7 Zona Centro, 22000 Tijuana, Baja California, Mexico – +52 664 347 8972
TJ Oyster Bar – 4246 Bonita Rd, Bonita, CA 91902 – (619) 267-4577
Schools
The area is served by the San Ysidro School District (kindergarten through the eighth grade) and Sweetwater Union High School District, which operates San Ysidro High School. San Ysidro Adult Education Center, operated by the high school district, is also in San Ysidro.
Willow Elementary School – 226 Willow Rd, San Ysidro, CA 92173 – (619) 428-2231
Our Lady of Mount Carmel School – 4141 Beyer Blvd, San Ysidro, CA 92173 – (619) 428-2091
La Mirada Elementary School – 222 Avenida De La Madrid, San Ysidro, CA 92173 – (619) 428-4424
George Nicoloff Elementary School – 1777 Howard Ave., San Diego, CA 92173 – (619) 428-7000
Landmarks
San Ysidro is home to some of the most well-preserved, historic buildings still standing today. Even though I mentioned a public library and even a church, trust me when I say that you don't want to pass up the opportunity to visit these places. While the last two on this list are famous things to do, the first two represent architecture in the 17th century, with just the right amount Mexican history blended right in.
San Ysidro Branch Library – 101 W San Ysidro Blvd, San Ysidro, CA 92173 – (619) 424-0475
Torre Fuerte Christian Church – 4563 N University Dr, Fort Lauderdale, FL 33351 – (954) 578-6806
Sea World Aquatica San Diego – 2052 Entertainment Cir, Chula Vista, CA 91911 – (800) 257-4268
Legoland California Resort – 1 Legoland Dr, Carlsbad, CA 92008 – (760) 918-5346
Conclusion
Life in San Ysidro is a step away from the rest of the country. You can find a fast-paced lifestyle, a relaxing place to retire, or something right in between. It really depends on what you're looking for. Either way, you're bound to keep busy and never tire of the town when you discover how deep it's roots go. They've done an excellent job blending in enough Old World charm, history, and preservation into a modern world that hasn't left itself behind.
San Ysidro Mortgage
Whether you are a first time home buyer, need down payment assistance, were in the military or are now, want to buy in the country side, put down as little as 3%, or much more than that, I have access to the top mortgage programs in the State with over 40 wholesale lenders at my disposal. You will get much lower rates and fees than any local credit union or bank.
San Ysidro Property Alert
Be the first to know when new San Ysidro short sales, foreclosures, deeply discounted homes, and brand new hot properties come onto the market before anyone else - over 30% more listings than Trulia, Zillow and Realtor.
San Ysidro Home Valuation
Do you own a home in San Ysidro and want to find out instantly and completely free what it is worth in today's market - with absolutely no cost or obligation?
San Ysidro Market Statistics
Stay up to date with the latest sales prices, market times, days on market, number of homes sold, and over 12 of the most up to date housing statistics going back over 16 years.