San Marcos San Diego CA Real Estate – including, Homes, Townhomes, Condos, and Multifamilies for Sale Search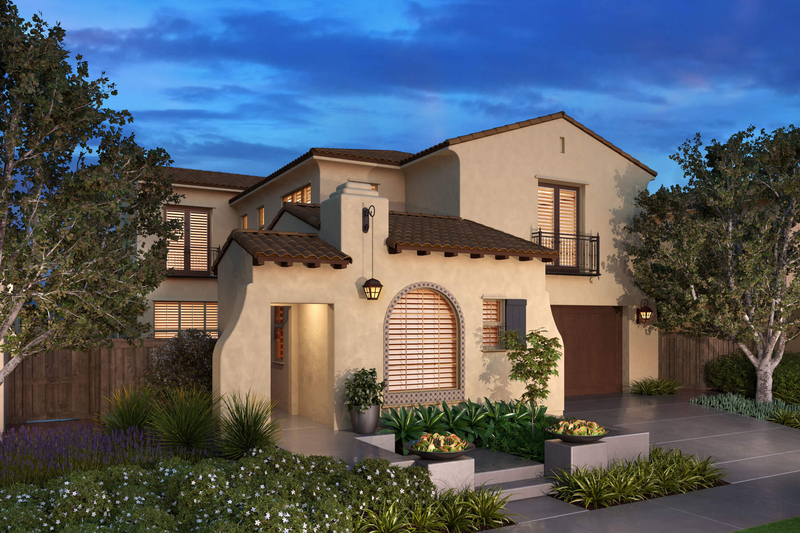 Updated every 5 minutes with the latest real estate for sale in San Marcos San Diego CA - including homes, townhomes, condos, and multifamilies - as posted by San Marcos real estate agents and brokers - over 30% more listings than Zillow, Realtor, Trulia, and Redfin.
Get Signed Up Now to receive new listings, price changes, and recent sales prices - with the ability to get instant, daily, weekly, bi weekly, or monthly email updates.
By creating your FREE account you can:
Get New Property Email Alerts


Price Change Alerts


Detailed Property Info


Virtual Pictures


Track Recent Active, Pending, and Solds
Get Signed Up Now and get the latest San Marcos tax and HUD foreclosures, REO properties, bank owned homes, and short sales being offered at HUGE price reductions and significantly lower than retail value.
San Marcos Information and Highlights
Here's a quick rundown of our list:
San Marcos Information and Highlights
San Marcos is a sizeable city that resides in the North County region of San Diego County in the state of California. It is the site of California State University San Marcos and is nearby other cities such as Escondido, Encinitas, Carslbad and Vista. According to historical legends, the San Luis Rey Missions flocks were robbed by a small band of Native Americans in the late 18th century. Fleeing the Spanish troops, the Native Americans then escaped to the hills, where the pursuing Spaniards would come upon a fertile valley. The name they have it would be Los Vallecitos de San Marcos, translated as Little Valleys of Saint Mark. As it stands today, San Marcos is a thriving city, full of opportunity and excitement for both potential residents and visitors alike.
Weather
San Marcos experiences the typical Californian weather, as well as the swells, heat and light breezes off of the Pacific coast, with higher heats in the rocky hill areas. Temperatures stay fairly consist throughout the year with higher heats, precipitation and humidity involved, especially in the summer months. Residents and visitors alike can expect occasional rainstorms, thunderstorms and high wind velocities associated with storms off the Pacific coast, especially during hurricane season.
Recreation / Things To Do
San Marcos is a big place with plenty to do. Not only does it have numerous local venues and festivities, San Marcos also has its share of natural wonders, parks, and outdoor beauty for nature lovers to enjoy.
Invasion Laser Tag – 1290 W San Marcos Blvd – (760) 571-9191


Double Peak Park – 910 Double Peak Rd


Sunset Park – San Marcos – 3337 La Mirada Dr


Stone Brew Fest Anniversary Celebration – 333 South Twin Oaks Valley Road - (760) 471-4999
Shopping
San Marcos has plenty of options for every kind of shopper out there. With its variety, convenient location in proximity to San Diego, this hefty city has all sorts of fashionable finds, antique treasures, and oddities for every one out there looking to indulge in some retail therapy their own way.
Grand Plaza – 101-197 S Las Posas Rd – (760) 630-8247


Straight From the Heart Resale Store – 841 W San Marcos Blvd – (760) 744-2240


Shanghai Couture – 1032 W San Marcos Blvd – (760) 274-5293


Glass Blowing San Diego – 244 South Bent Ave – (619) 991-5368
Restaurants
San Marcos is a good place for your stomach to start rumbling. This sizeable city has plenty in the way of varied foods, trendy restaurants, and exotic foods from all over the world coming to make an appearance on your plate. Hopefully, you'll be able to save some room for dessert.
Sammy's Woodfield Pizza and Grill – 121 S Las Posas Rd – (760) 591-4222


Ara Lebanese Grill – 997 W San Marcos Blvd – (760) 500-4370


Mama Kat's – 950 W San Marcos Blvd – (760) 591-4558


Two Brothers From Italy – 591 Grand Ave – (760) 591-9119
Nightlife
San Marcos has plenty in the way of pubs, breweries, wine bars and live entertainment. Whether you want the upscale experience of San Marcos and San Diego itself, or just want a dive bar to drink in and watch the game, San Marcos has everything you need to thoroughly enjoy the nightlife.
Sunshine Mountain Vineyard – 2286 Sunshine Mountain Rd - (760) 798-9134


Northern Spirits – 727 W San Marcos Blvd – (760) 736-9996


Cow Shed Bar & Grill – 502 E Mission Rd – (760) 471-2939


Nara Hookah Lounge – 407 N Twin Oaks Valley Rd – (760) 752-4444
Schools
San Marcos is highly praised for its school systems throughout its many suburbs. Those looking to raise a family, or to further their own education, need not worry about a shortage of schools, both conventional and unconventional; it's the perfect opportunity to learn how to surf and further your career at the same time!
California State University San Marcos – 333 S Twin Oaks Valley Rd – (760) 750-4000


Callan Swim School – 3335 S Rancho Santa Fe Rd – (760) 744-7946


Forte Academy of the Arts – 1641 Grand Ave – (760) 622-6336


Knob Hill Elementary School – 1825 Knob Hill Rd – (760) 290-2080
Demographics
Population: 83,781


Population density: 3,400


Median age: 32.9


Male / Female ratio: 1.0:1
Local / Notable Employers
For those who are looking to make the move to any area within the San Marcos area, the local job market is not in short supply, nor is the income many residents can expect. There are a feature of many big names and hubs, as well as smaller boutiques, shops and restaurants that can make use of all kinds of varying talent residents might have to offer
SeaWorld San Diego – 500 Sea World Dr – (800) 257-4268


The Classical Academies – 390 W Valley Pkwy – (760) 317-9147


Rockstar San Diego – 2200 Faraday Ave # 200 – (760) 929-0700


San Diego State University – 5500 Campanile Dr – (619) 594-5200
Landmarks
San Marcos is surrounded by landmarks and local history, basically no matter which direction you look in. Even if you want to avoid the more cluttered landmarks in San Diego, you can easily go to the surrounding communities and areas to get a mix of history, natural beauty and an experience that you won't soon be forgetting.
Canyon Hills Open Space – Mira Mesa


Sikes Adobe Historic Farmstead – 12655 Sunset Dr – (760) 432-8318


Transit Station Rancho Bernardo – West Bernardo Dr


Old Poway Park – 14134 Midland Rd – (858) 668-4576
Conclusion
San Marcos is a lovely city that continues to grow and thrive with every passing year. Its numerous housing, career, education and economic opportunities make it a perfect location for house hunters who want all the benefits of big city living without the overwhelming nature of San Diego itself. San Marcos is a city of constant entertainment and high quality living value, making it one fine area in California for those who are looking to settle down and raise a family. For tourists, San Marcos is a lovely area that provides non-stop entertainment, shopping, restaurants and plenty in the way of local culture and history to soak in. No matter your reasons for coming to San Marcos, you are sure to find yourselves in for one exciting experience.
San Marcos Mortgage
Whether you are a first time home buyer, need down payment assistance, were in the military or are now, want to buy in the country side, put down as little as 3%, or much more than that, I have access to the top mortgage programs in the State with over 40 wholesale lenders at my disposal. You will get much lower rates and fees than any local credit union or bank.
San Marcos Property Alert
Be the first to know when new San Marcos short sales, foreclosures, deeply discounted homes, and brand new hot properties come onto the market before anyone else - over 30% more listings than Trulia, Zillow and Realtor.
San Marcos Home Valuation
Do you own a home in San Marcos and want to find out instantly and completely free what it is worth in today's market - with absolutely no cost or obligation?
San Marcos Market Statistics
Stay up to date with the latest sales prices, market times, days on market, number of homes sold, and over 12 of the most up to date housing statistics going back over 16 years.