San Diego Coastal CA Real Estate – including, Homes, Townhomes, Condos, and Multifamilies for Sale Search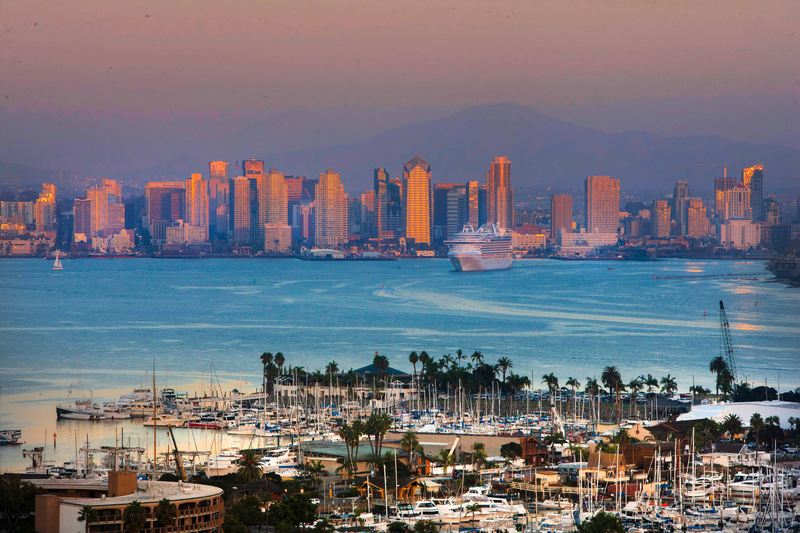 Updated every 5 minutes with the latest real estate for sale in San Diego Coastal CA - including homes, townhomes, condos, and multifamilies - as posted by San Diego Coastal real estate agents and brokers - over 30% more listings than Zillow, Realtor, Trulia, and Redfin.
Get Signed Up Now to receive new listings, price changes, and recent sales prices - with the ability to get instant, daily, weekly, bi weekly, or monthly email updates.
By creating your FREE account you can:
Get New Property Email Alerts


Price Change Alerts


Detailed Property Info


Virtual Pictures


Track Recent Active, Pending, and Solds
Get Signed Up Now and get the latest San Diego Coastal tax and HUD foreclosures, REO properties, bank owned homes, and short sales being offered at HUGE price reductions and significantly lower than retail value.
San Diego Coastal
August 18, 2022
$1,245.90
Avg. $ / Sq.Ft.
$2,495,000
Med. List Price
San Diego Coastal Information and Highlights
Here's a quick rundown of our list:
San Diego Coastal Information and Highlights
The San Diego Coastal area is an area that widely encompasses numerous suburbs, including: University City, Ocean Beach, Mission Beach, Mission Valley, Downtown, Clairemont, Sorrento Valley, Pacific Beach, Old Town, La Jolla, Coronado, and Point Loma. The coastal area has rich foliage and a vibrant beach culture thanks to the proximity to the various beach areas. San Diego Coastal is an area with a rich history, economy and plenty of opportunities for those who are looking to move close to the sunny Californian beaches. For tourists, you have plenty to get out to see and do, be it shopping, restaurants, local venues or landmarks – the spirit of California really shines in the San Diego Coastal area.
Weather
The San Diego Coastal area experiences the typical Californian weather, as well as the swells, heat and light breezes off of the Pacific coast. Temperatures stay fairly consist throughout the year with higher heats, precipitation and humidity involved, especially in the summer months. Residents and visitors alike can expect occasional rainstorms, thunderstorms and high wind velocities associated with storms off the Pacific coast, especially during hurricane season.
Recreation / Things To Do
The San Diego Coastal area is a phenomenal place to get out and experience some real fun in the sun. With plenty of natural beauty abound, an abundance of things to do in the warm Pacific water, or tours out to see the local wildlife, you and the family are likely never going to get bored. There is also no shortage of local venues and landmarks for those who don't fancy a swim or tanning.
Arclight Cinemas La Jolla – 4425 La Jolla Village Dr – (858) 768-7770


La Jolla Sea Cave Kayaks – 2164 Avenida de La Playa – (858) 454-0111


San Diego County Fair – 2260 Jimmy Durante Blvd – (858) 755-1161


Captain Dave's Dolphin & Whale Watching Safari – 24440 Dana Pointe Harbor Dr – (949) 4888-2828
Shopping
The San Diego Coastal area is filled with affluent culture, meaning you can find a slew of high-end boutiques, shops and bigger chains right alongside the souvenir shops where you can find seashells and other beach culture treasures. Shoppers will never run out of things to delight.
The Black Bead – 5003 Newport Ave – (619) 222-2115


Miss Match – 4932 Newport Ave – (619) 223-5500


Tree of Life – 4870 Santa Monica Ave – (619) 223-3970


The Bustle – 1011 Camino Del Mar – (858) 523-9254
Restaurants
The San Diego Coastal area doesn't slack when it comes to satisfying cravings. You can find some truly great seafood coming right from local fishermen just as easily as you can find an urban, cultural blend of worldwide delights
Iron Pig Alehouse – 1520 Garnet Ave – (858) 412-4299


Board & Brew – 1212 Camino Del Mar – (858) 481-1021


Pacific Beach Fish Shop – 1775 Garnet Ave – (858) 483-4746


The Curious Fork – 512 Via de La Valle – (858) 617-0862
Nightlife
The San Diego Coastal area is a great place to sit, look out over the water, and enjoy a cold one after a day of boating or playing in the sun. Of course, if you want something more lively, you can also find an abundance of live entertainment, night clubs and wine bars to meet with the gang, embarrass yourself over some karaoke or just dance the night away.
Trisler's Wine Bar – 8555 Station Village Ln – (619) 298-1501


In Cahoots – 5373 Mission Center Rd – (619) 291-1184


Enoteca Del Fornaio – 1555 Camino Del Mar – (858) 755-8876


Forgotten Barrel Tasting Room – 11855 Sorrento Valley Rd – (888) 620-8466
Schools
The San Diego Coastal area is highly praised for its school systems throughout its many suburbs. Those looking to raise a family, or to further their own education, need not worry about a shortage of schools, both conventional and unconventional; it's the perfect opportunity to learn how to surf and further your career at the same time!
Lindbergh-Schweitzer Elementary School – 4133 Mount Albertine Avenue – (858) 496-8400


The Child's Primary School – 3811 Mount Acadia Blvd – (858) 576-2120


St Mark's Nursery School – 3502 Clairemont Dr – (858) 273-1489


The Winston School – 215 9th St – (858) 259-8155
Demographics
Population: 826,985


Male percentage: 49.1%


Female percentage: 51.9%
Local / Notable Employers
For those who are looking to make the move to any area within the San Diego Coastal area, the local job market is not in short supply, nor is the income many residents can expect. There are a feature of many big names and hubs, as well as smaller boutiques, shops and restaurants that can make use of all kinds of varying talent residents might have to offer.
SeaWorld San Diego – 500 Sea World Dr – (800) 257-4268


La Jolla Company - (858) 246-6759


Casino Essentials – 4891 Pacific Hwy # 104 – (877) 811-3534


Guajome Park Academy – 2000 N Santa Fe Ave – (760) 631-8500
Landmarks
If you want to step out of the water for a bit and enjoy some local history or culture, The San Diego Coastal area is in the perfect place to do so. Not only do you have an abundance of rich history, but you also have several historical towns about and the ever present presence of the beach culture around
Olivenhain Meeting Hall – 423 Ranchos Santa Fe Rd – (760) 943-9255


Stargazer Statue – 9497-9563 Scranton Rd


City of Solana Beach – 111 S Sierra Ave – (858) 720-4444


Encinitas Historical Society – 390 W F St – (760) 942-9066
Conclusion
The San Diego Coastal area is a dream location for fisherman, sailors or those just looking to enjoy the true Californian life. With its many different areas and suburbs, one can find the perfect fit for themselves and their family without sacrificing beautiful homes, great shopping, a wide variety of restaurants or the fantastic locale of beach culture. The San Diego Coastal area highly revolves around the plentiful beaches, and one can see why they are so beloved. The area really does reflect what so many love about California and the San Diego area in general. With its affluent areas, one can also visit boutiques and shops that mimic the San Diego experience without nearly as much of the hustle and bustle associated with the big city. For house hunters or residents who are looking for a good trip, the San Diego Coastal area should definitely be high up on their lists. There is no shortage of things to do!
San Diego Coastal Mortgage
Whether you are a first time home buyer, need down payment assistance, were in the military or are now, want to buy in the country side, put down as little as 3%, or much more than that, I have access to the top mortgage programs in the State with over 40 wholesale lenders at my disposal. You will get much lower rates and fees than any local credit union or bank.
San Diego Coastal Property Alert
Be the first to know when new San Diego Coastal short sales, foreclosures, deeply discounted homes, and brand new hot properties come onto the market before anyone else - over 30% more listings than Trulia, Zillow and Realtor.
San Diego Coastal Home Valuation
Do you own a home in San Diego Coastal and want to find out instantly and completely free what it is worth in today's market - with absolutely no cost or obligation?
San Diego Coastal Market Report
Stay up to date with all active, pending, and sold within the last 6 months in San Diego Coastal and know the actual sales price versus list price, cost per square feet, days on market, and more!
See the Latest Comparable's Now!