San Carlos San Diego CA Real Estate – including, Homes, Townhomes, Condos, and Multifamilies for Sale Search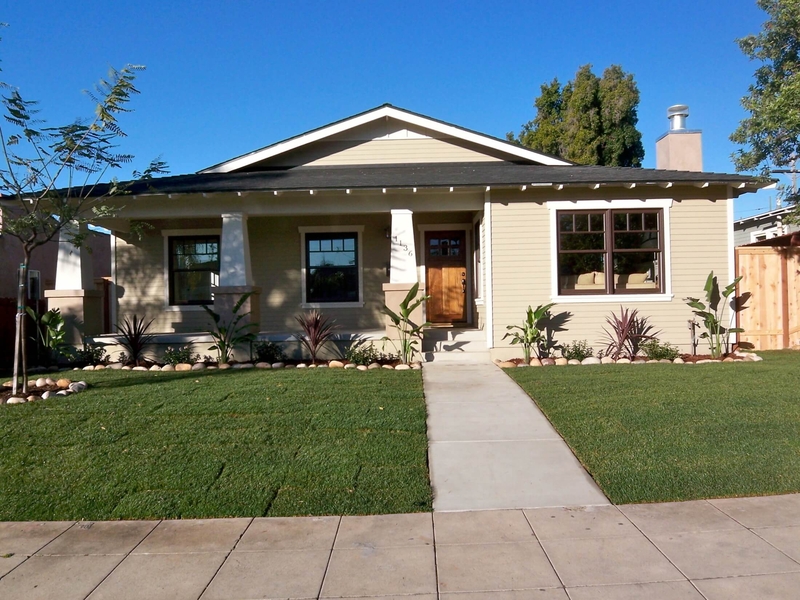 Updated every 5 minutes with the latest real estate for sale in San Carlos San Diego CA - including homes, townhomes, condos, and multifamilies - as posted by San Carlos real estate agents and brokers - over 30% more listings than Zillow, Realtor, Trulia, and Redfin.
Get Signed Up Now to receive new listings, price changes, and recent sales prices - with the ability to get instant, daily, weekly, bi weekly, or monthly email updates.
By creating your FREE account you can:
Get New Property Email Alerts


Price Change Alerts


Detailed Property Info


Virtual Pictures


Track Recent Active, Pending, and Solds
Get Signed Up Now and get the latest San Carlos tax and HUD foreclosures, REO properties, bank owned homes, and short sales being offered at HUGE price reductions and significantly lower than retail value.
San Carlos Information and Highlights
Here's a quick rundown of our list:
San Carlos Information and Highlights
Named after its initial developer, Carlos Tavares, San Carlos is an upscale upper-middle-class suburb in the eastern are of San Diego.
The San Carlos region borders some of San Diego's most prominent neighborhoods; Del Cerro, Tierrasanta, Allied Gardens, the city of La Mesa, and the Mission Trails Regional Park.
The area is mostly defined by its geographical landmarks, the man-made reservoir Lake Murray and, what the citizens closely hold dear to their heart, what they define as their crowning jewel, The Cowles Mountain (the highness summit in the San Diego region. Formed during the Jurassic and early Cretaceous period, this mountain range is mostly formed from indigenous rocks and metavolcanos).
The San Carlos shrugs of the veil of big cityscapes and curtains of huge buildings for low level single family homes.
The San Carlos area is loved by its many residents of account of its family friendly amenities, its clean facade and, above all, its walkability.
Weather
San Carlos is part of East San Diego's environment. A meteorological system that has been described as a semi-arid microclimate. No matter the season, this particular area has mild and dry weather. Almost all the annual precipitation occurs between the months of November and March. Summers are mostly cool and brisk, with only four days averaging over 90ºF while winters are tepid and gentle.
Recreation
San Carlos is adored mostly on account of the way it costly tempts the residents to vacate their houses and experience hundreds of outdoor activities. Its many mountains and parks, not to mention its immense Mission Trails Regional Park, eternal sources of fun and joy.
Also, San Carlos has a city owned Recreation Center, as well as a privately owned park and pool.
And, for those that love a good golf game every Sunday morning, San Carlos Golf Course awaits your tee and clubs.
Shopping
San Carlos' shopping options are those of any mundane and normal USA suburb. General stores, supermarkets, pharmacies, gyms, a Radio Shack or two. The epicenter, the place where most seem to conglomerate in, is at the intersection of Navajo Road and Jackson Drive.
Billiard Pros - 8767 Navajo Rd - (619) 408-0986
Nutrimart San Carlos - 7299 Navajo Rd - (619) 466-0982
Lone Wolf Tube Amps - 8501 Tommy Dr - (619) 465-6826
Leapin' Lily Florals - 8726 Lake Murray Blvd - (619) 889-3271
San Carlos Jewelers - 8736 Lake Murray Blvd - (619) 461-7046
San Carlos Hardware Store - 7375 Jackson Dr - (619) 461-9700
Restaurants
San Carlos is a relatively small community with Family friendly options. The local fares mostly PG-13. Don't come to San Carlos expecting a buffet of exotic meals and menus formed from the severed mind of some experimental chef. The area is mostly pizza friendly, with twinges of a coffee store and a couple of diners.
Sei Sushi - 8862 Navajo Rd - (619) 644-5002
Tak Grill - 8680 Navajo Rd #111 - (619) 825-9033
Basil Thai Bistro - 8680 Navajo Rd - (619) 460-8424
Cotija Taco Shop - 7285 Navajo Rd - (619) 465-9490
The Trails Eatery - 7389 Jackson Dr - (619) 667-2233
Mountain Mike's Pizza - 7377 Jackson Dr - (619) 469-6453
Cowles Mountain Coffee Co - 7290 Navajo Rd - (619) 462-2233
Nicolosi's Italian Restaurant - 7005 Navajo Rd - (619) 461-5757
Nightlife
Continuing its tradition of being a PG-13 town, San Carlos' nightlife is tamed compared to the rest of San Diego. It sports a few bars, a local hangouts, but nothing that will turn a virgin's cheek's red with shame.
Navajo Live Bar - 8515 Navajo Rd - (619) 465-1730


Mc Carter's Bar & Grill - 8622 Lake Murray Blvd - (619) 337-3807
Demographics
San Carlos has a small population of about 3000 citizens. 81% are homeowners, with an average age of 50 years. The main racial group is primarily composed of caucasian whites.
Schools
San Carlos is served by the San Diego Unified School District. It contains a series of schools, that range from Elementary all the way to High Schools. The district is the main educational hub for itself as well as its neighboring communities of Allied Gardens, and Del Cerro.
Benchley-Weinberger Elementary School - 629, Twin Lake Dr - 619-463-9271.


Patrick Henry High School - 6702 Wandermere Dr - 619-286-7700.


Green Elementary School - 7030 Wandermere Dr - 619-460-5755.


Dailard Elementary School - 6425 Cibola Rd - 619-286-1550.


Pershing Middle School - 8204 San Carlos Dr - 619-465-3234.
Landmarks
San Carlos major landmarks revolve around its sacred Mission Trail Park and Lake Murray estuary. Its has a picturesque architecture that serves to extenuate these very real and natural beauties. everything else comes in second or third compared to what it truly values and holds high as its treasures… Its natural bounty.
Mission Trails Golf Course - 7380 Golfcrest Pl - 619-460-5400.


San Carlos Library - 7265 Jackson Dr - 619-527-3430.


Rancho Mission Canyon Park - 6005 Larchwood Ave - 619-525-8213.


Lake Murray Rest Area - One Father Junipero Serra Tr - 619-668-3281.


Tifereth Israel Synagogue - 6660 Cowles Mountain Blvd - 619-697-6001.
Conclusion
San Carlos is a perfect spot to retire or simply to slip away to come the end of the day. It is a tranquil community that cherishes its seclusion and quiet ways. The sort of spot where your neighbors interest revolve around the trivial things in life; walking their four legged best friend, barbecuing come sundown, sharing a bottle of Jack with their buddies, or simply hiking up to the summit of Cowles Mountain and basking twilight descent into their hamlet.
San Carlos Mortgage
Whether you are a first time home buyer, need down payment assistance, were in the military or are now, want to buy in the country side, put down as little as 3%, or much more than that, I have access to the top mortgage programs in the State with over 40 wholesale lenders at my disposal. You will get much lower rates and fees than any local credit union or bank.
San Carlos Property Alert
Be the first to know when new San Carlos short sales, foreclosures, deeply discounted homes, and brand new hot properties come onto the market before anyone else - over 30% more listings than Trulia, Zillow and Realtor.
San Carlos Home Valuation
Do you own a home in San Carlos and want to find out instantly and completely free what it is worth in today's market - with absolutely no cost or obligation?
San Carlos Market Statistics
Stay up to date with the latest sales prices, market times, days on market, number of homes sold, and over 12 of the most up to date housing statistics going back over 16 years.