Rancho Santa Fe San Diego CA Real Estate – including, Homes, Townhomes, Condos, and Multifamilies for Sale Search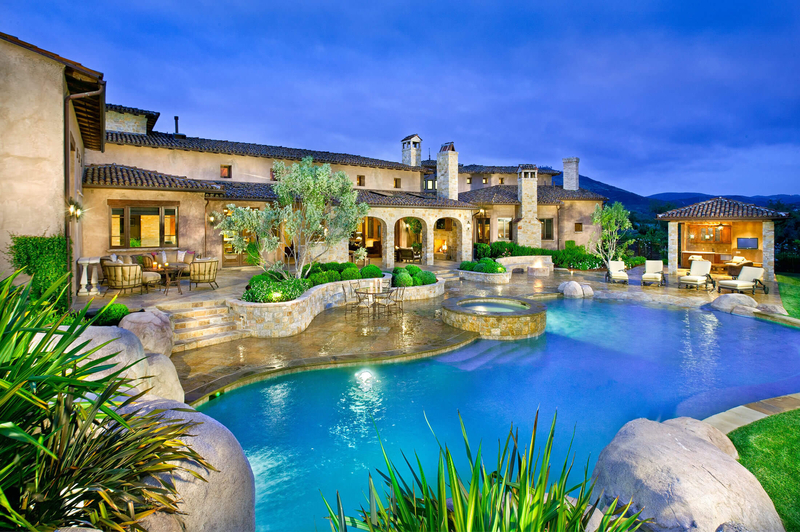 Updated every 5 minutes with the latest real estate for sale in Rancho Santa Fe San Diego CA - including homes, townhomes, condos, and multifamilies - as posted by Rancho Santa Fe real estate agents and brokers - over 30% more listings than Zillow, Realtor, Trulia, and Redfin.
Get Signed Up Now to receive new listings, price changes, and recent sales prices - with the ability to get instant, daily, weekly, bi weekly, or monthly email updates.
By creating your FREE account you can:
Get New Property Email Alerts


Price Change Alerts


Detailed Property Info


Virtual Pictures


Track Recent Active, Pending, and Solds
Get Signed Up Now and get the latest Rancho Santa Fe tax and HUD foreclosures, REO properties, bank owned homes, and short sales being offered at HUGE price reductions and significantly lower than retail value.
Rancho Santa Fe
March 28, 2023
$1,292.26
Avg. $ / Sq.Ft.
$5,724,500
Med. List Price
Rancho Santa Fe Information and Highlights
Here's a quick rundown of our list:
Rancho Santa Fe Information and Highlights
A community primarily composed of residential housing developments with a few shopping blocks, a middle and elementary school, and several restaurants, Rancho Santa Fe is one of San Diego's many satellite towns that serve as godsends and tranquil heavens for commuters.
Rancho Santa Fe's history dates back to a Post-Colonial Era as a Mexican ranch in Alta California. Nonetheless, its fascinating chronology amassed excitement in the early stages of the twentieth century. In 1906, on this pivotal year, the Santa Fe Railway company purchased the entire land in order to plant Blue gum eucalyptus trees; the normal shrubbery used in order to produce railroad ties.
Sadly, once the saplings started edging into maturity, the company discovered that due to some genetic anomaly the wood proved to be far too soft and pliable to hold fast to steel spikes. Their venture was on the brink of turning into a disaster.
Then, with some incredible outside the box thinking, the Railway Company shifted gears and profession. They took off their conductor's hat and donned the vest of a real estate seller. In a couple of years they had transformed the town into coveted new community. A community with so much pull in the area, that it actually managed to snatch Bing Crosby to annually host a celebrity golf tournament for over 10 years straight.
Weather
The weather of Rancho Santa Fe has been defined as a warm-summer Mediterranean climate. A system that promotes mild winter and humid summers. Still, due to its higher elevation and inland location, its local weather sometimes acts in erratic patterns. Notably, Rancho Santa Fe is one of only a few places in suburban San Diego to receive snowfall, the last of which occurred on February 26–27, 2011
Recreation
Rancho Santa Fe lives by the decree of work hard during the week and play harder during the weekend. It affluent community likes to spend its Monday to Friday amassing fortunes and bringing home the bacon, all the while certain that their efforts will be payed off come their Sunday morning tee-time. Recreation in Rancho Santa Fe, is a tranquil affair of outdoor activities that promote good health and an indoor motley of fun that challenges the mind.
The Farms Golf Club - 8500 St Andrews Rd - 858-756-5585.


Rancho Santa Fe Golf Club - 5827 Via de la Cumbre - 858-756-3094.


The Spa at the Inn - 5951 Linea Del Cielo.


Art Gallery - 6004 Paseo Delicias.
Shopping
Rancho Santa Fe is a minefield of boutiques, fashionable and hips stores, future trendsetters establishments and open air pavilions/shopping malls that seem plucked out of a Tex-Mex fairy tale.
Floral Palette - 16079 San Dieguito Rd - (858) 832-1127
Rancho Santa Fe Pharmacy - 6056 El Tordo - (858) 756-3096
Paradise Produce Market - 8175 Del Dios Hwy - (858) 756-0826
Orphaned Objects - 6525 Helen Woodward Way - (858) 756-4117
Rancho Soledad Nurseries - 18539 Aliso Canyon Rd - (858) 756-3717
Country Squire Gifts & Linens - 6009 Paseo Delicias - (858) 756-2234
The Country Friends Consignment Shop - 6030 El Tordo - (858) 756-1192
Rancho Santa Fe Estate and Fine Jewelers - 6024 Paseo Delicias - (858) 756-4010
Restaurants
Upscale, that's the the one word that slings most of the bistros together. Fancy establishments with homemade bread, caviar and escargot. Rancho Santa Fe's affluent citizens like a wine and dine like the best; money doesn't even factor into their choice. The best of the best.
Ponsaty's - 6106 Paseo Delicias - (858) 771-1871
Mille Fleurs - 6009 Paseo Delicias - (858) 756-3085
067 Eatery - 16236 San Dieguito Rd - (858) 832-8150
Morada Restaurant - 5951 Linea Del Cielo - (858) 381-8289
Veladora Coastal Ranch - 5921 Valencia Cir - (858) 759-6216
Rancho Santa Fe Bistro - 6024 Paseo Delicias - (858) 756-1221
Thyme In The Ranch - 16905 Avenida De Acacias - (858) 759-0747
Nightlife
A nightclub or two, mixed in with a posh lounge. Bars in Rancho Santa Fe sport waiters with bowties and white dress-shirts, bartenders trained by the masters of their crafts and cocktail waitress that seem to have stepped out of a scene from Gatsby.
Cesar - 16089 San Dieguito Rd - (858) 771-1313
Littler Lounge - 5690 Cancha de Golf - (858) 756-2471
Dolce Pane E Vino - 16081 San Dieguito Rd - (858) 832-1518
Demographics
Population: 3,252 people.
Population Density: 476.2 inhabitants per square mile.
Median Age: 47 years.
Male/Female Ratio: For every 100 females age 18 and over, there were 91.7 males.
Schools
Rancho Santa Fe is serviced by a number of school districts, each and everyone applying their knowledge to a specific epoch of a tikes scholarly pursuits.
Horizon Prep - 6233 El Apajo - 858-756-5599.


Solana Santa Fe Elementary School - 6570 El Apajo - 858-794-4700.


Rancho Santa Fe School District - 5927 La Granada - 858-756-1141.


The Nativity School - 6309 El Apajo - 858-756-6763.


Happy Time Nursery School - 6409 Las Colinas - 858-756-3694.
Landmarks
Rancho Santa Fe's many landmarks are tall tale signs of its interest and almost blue-blooded history. Unfortunately, some of its past was swept away in billowing flames in the year 2007; the Witch Fire (a legendary out-of-control wildfire that engulfed most of San Diego) destroyed over 80 homes and buildings in the area.
The Farms Golf Club - 8500 St Andrews Rd - 858-756-5585.


Rancho Santa Fe Golf Club - 5827 Via de la Cumbre - 858-756-3094.


Rancho Santa Fe Historical Society - 6036 La Flecha - 858-756-9291.


Morgan Run Club & Resort - 5690 Cancha De Golf - 858-756-2471.
Conclusion
Rancho Santa Fe is a Mecca for the influential the affluent and those that are the true power behind the throne. Its "Covenant" (the main big-shot neighborhood of the area) is a residential paradise of rolling hills, protected parks and Spanish Colonial Revival and Mediterranean like homes. Each mansion greeting the visitor, with a gobsmacking vista of what wise Stockmarket decision may lead to. Excellent first-class medical care, countless accommodations and amenities just a finger's tip away. Its no wonder that celebrities, CEO, and sport legends constantly choose Rancho Santa Fe as their go-to-place to invest.
Rancho Santa Fe Mortgage
Whether you are a first time home buyer, need down payment assistance, were in the military or are now, want to buy in the country side, put down as little as 3%, or much more than that, I have access to the top mortgage programs in the State with over 40 wholesale lenders at my disposal. You will get much lower rates and fees than any local credit union or bank.
Rancho Santa Fe Property Alert
Be the first to know when new Rancho Santa Fe short sales, foreclosures, deeply discounted homes, and brand new hot properties come onto the market before anyone else - over 30% more listings than Trulia, Zillow and Realtor.
Rancho Santa Fe Home Valuation
Do you own a home in Rancho Santa Fe and want to find out instantly and completely free what it is worth in today's market - with absolutely no cost or obligation?
Rancho Santa Fe Market Statistics
Stay up to date with the latest sales prices, market times, days on market, number of homes sold, and over 12 of the most up to date housing statistics going back over 16 years.
Rancho Santa Fe Subdivisions
Rancho Santa Fe Complexes