Rancho Bernardo San Diego CA Real Estate – including, Homes, Townhomes, Condos, and Multifamilies for Sale Search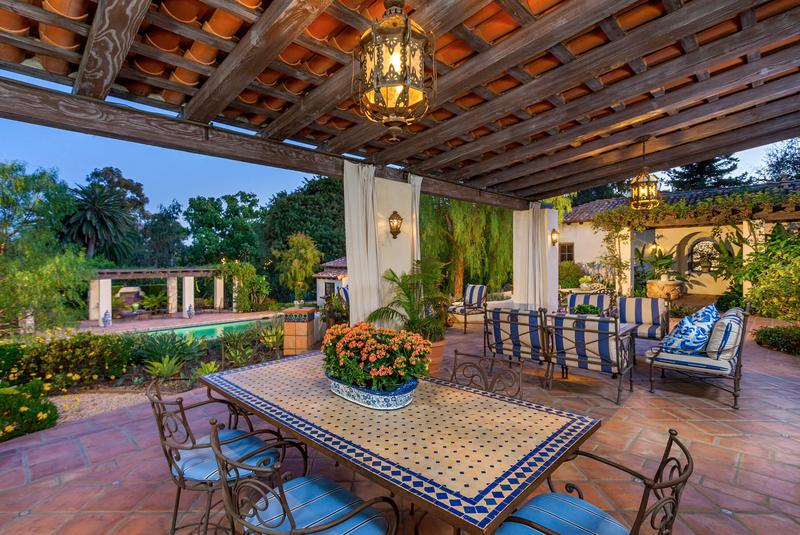 Updated every 5 minutes with the latest real estate for sale in Rancho Bernardo San Diego CA - including homes, townhomes, condos, and multifamilies - as posted by Rancho Bernardo real estate agents and brokers - over 30% more listings than Zillow, Realtor, Trulia, and Redfin.
Get Signed Up Now to receive new listings, price changes, and recent sales prices - with the ability to get instant, daily, weekly, bi weekly, or monthly email updates.
By creating your FREE account you can:
Get New Property Email Alerts


Price Change Alerts


Detailed Property Info


Virtual Pictures


Track Recent Active, Pending, and Solds
Get Signed Up Now and get the latest Rancho Bernardo tax and HUD foreclosures, REO properties, bank owned homes, and short sales being offered at HUGE price reductions and significantly lower than retail value.
Rancho Bernardo
February 25, 2021
Rancho Bernardo Information and Highlights
Here's a quick rundown of our list:
Rancho Bernardo Information and Highlights
Rancho Bernardo is a master-planned community that sits in the northern hills of San Diego, California. Rancho Bernardo consists largely of canyons, rolling hills, and has developed into a sprawling community with shopping malls, golf courses and office parks that strongly resemble the downtown San Diego experience. Rancho Bernardo is immediately to the east of 4S Ranch, north of Carmel Mountain Ranch, northwest of the city of Poway, and south of Escondido. Rancho Bernardo's origins begin in 1842, with the Rancho San Bernardo Mexican land grant. The Rancho Bernardo real estate would achieve incorporation in the 1960s by the AVCO Community Developers. From there, this small community would grow into the beautiful, well preserved area that it is today.
Weather
The Rancho Bernardo area experiences the typical Californian weather, as well as the swells, heat and light breezes off of the Pacific coast. Temperatures stay fairly consist throughout the year with higher heats, precipitation and humidity involved, especially in the summer months. Residents and visitors alike can expect occasional rainstorms, thunderstorms and high wind velocities associated with storms off the Pacific coast, especially during hurricane season.
Recreation / Things To Do
The Rancho Bernardo area is a phenomenal place to get out and experience some real fun in the sun. It sits close to the big city, but also has plenty of its own local establishments, land marks, natural beauty and activities to get you and the whole family out an exploring. Whether you fancy a game of golf or want to check out some of that natural Californian beauty, Rancho Bernardo is one of the best places you can find yourself.
Kid Ventures – 10760 Thornmint Rd – (858) 207-6088


Queen Califia's Magical Circle Garden – 3333 Bear Balley Pkwy


Bernardo Winery – 13330 Paseo Del Verano Norte – (858) 487-1866


The Flower Fields – 5704 Paseo Del Norte – (760) 431-0352
Shopping
Rancho Bernardo has a colorful blend of retail outlets, shops, boutiques, big chains and more. This sizeable community has grown to include its own shopping mall, many outlets, big chains and smaller, more unique boutiques. With the interesting areas that both encompass and surround Rancho Bernardo, shoppers of all sorts will find themselves with the perfect chance to indulge in some retail therapy.
Escondido Antique Mall – 135 W Grand Ave – (760) 743-3210


Cost Plus World Market – 10445 Reserve Dr – (858) 613-0231


Poway Countryside Barn – 14051 Midland Rd – (858) 391-1616


Carmel Mountain Plaza – 11602-12174 Carmel Mountain Rd – (858) 350-2600
Restaurants
The Rancho Bernardo area is a great area for diners who are looking for a balanced and well-blended menu to suit their cravings. Not only do they have a fantastic array of eateries, but the surrounding areas provide a convenient expansion to the already broad selection. No matter what your stomach is rumbling for, you are sure to find cuisine that will delight in Rancho Bernardo.
Karl Strauss Brewery Restaurant – 10447 Reserve Dr – (858) 376-2739


Ali Baba Mediterranean Cuisine – 201 W Mission Ave – (760) 233-8717


Grenadine Lebanese and Mediterranean Cuisine – 12205 Scripps Poway Pkwy – (858) 842-4828


Burger Bench – 237 E Grand Avenue – (760) 294-2001
Nightlife
There are plenty in the ways of bars, breweries, clubs and pubs for night owls to get out and grab a cold one. Whether you want to dance the night away, embarrass yourself over some karaoke or just catch the game over some cold ones with friends, Rancho Bernardo is the right place to be, and one that you will certainly appreciate when the morning finally rolls around.
The Bar at Rancho Bernardo Inn – 17550 Bernardo Oaks Dr – (858) 675-8500


The Cork and Craft – 16990 Via Tazon – (858) 618-2463


Kaminski's Sports Lounge & BBQ – 14320 Mountain Rd


Villa Capri – 14771 Pomerado Rd – (858) 391-9400
Schools
The Rancho Bernardo area is highly praised for its school systems throughout its many suburbs. Those looking to raise a family, or to further their own education, need not worry about a shortage of schools, both conventional and unconventional; it's the perfect opportunity to learn how to surf and further your career at the same time!
Poway Country Preschool – 14411 Norwalk Ln – (858) 386-1627


Carmel Mountain Preschool – 9510 Carmel Mountain Rd – (858) 484-4877


Del Norte High School – 16601 Nighthawk Ln – (858) 487-0877


Country Montessori School – 12642 Monte Vista Rd – (858) 673-1756
Demographics
Population: 88,535


Population density: 3,789


Median Age: 44.3


Male/Female ratio: 1.0:1
Local / Notable Employers
For those who are looking to make the move to any area within the Rancho Bernardo area, the local job market is not in short supply, nor is the income many residents can expect. There are a feature of many big names and hubs, as well as smaller boutiques, shops and restaurants that can make use of all kinds of varying talent residents might have to offer.
SeaWorld San Diego – 500 Sea World Dr – (800) 257-4268


The Classical Academies – 390 W Valley Pkwy – (760) 317-9147


San Diego Zoo – 2920 Zoo Dr – (619) 231-1515


San Diego State University – 5500 Campanile Dr – (619) 594-5200
Landmarks
If you want to step out of the water for a bit and enjoy some local history or culture, the Rancho Bernardo area is in the perfect place to do so. Not only do you have an abundance of rich history, but you also have several historical towns about and the ever present presence of the beach culture around.
Canyon Hills Open Space – Mira Mesa


Sikes Adobe Historic Farmstead – 12655 Sunset Dr – (760) 432-8318


Transit Station Rancho Bernardo – West Bernardo Dr


Old 4S Ranch Park – 14134 Midland Rd – (858) 668-4576


Old Poway Park – 14134 Midland Rd – (858) 668-4576
Conclusion
The Rancho Bernardo community is sizeable and continues to grow even to this day. This lovely area has expanded into a place with beautiful homes, pristine land, retail and restaurants in convenient locations, and a higher quality of living that many have come to expect from California. No matter your reason for coming to Rancho Bernardo, as a visitor or house hunter, you are sure to get the same delightful experience that current residents do every day.
Rancho Bernardo Mortgage
Whether you are a first time home buyer, need down payment assistance, were in the military or are now, want to buy in the country side, put down as little as 3%, or much more than that, I have access to the top mortgage programs in the State with over 40 wholesale lenders at my disposal. You will get much lower rates and fees than any local credit union or bank.
Rancho Bernardo Property Alert
Be the first to know when new Rancho Bernardo short sales, foreclosures, deeply discounted homes, and brand new hot properties come onto the market before anyone else - over 30% more listings than Trulia, Zillow and Realtor.
Rancho Bernardo Home Valuation
Do you own a home in Rancho Bernardo and want to find out instantly and completely free what it is worth in today's market - with absolutely no cost or obligation?
Rancho Bernardo Market Statistics
Stay up to date with the latest sales prices, market times, days on market, number of homes sold, and over 12 of the most up to date housing statistics going back over 16 years.