Ranchita San Diego CA Real Estate – including, Homes, Townhomes, Condos, and Multifamilies for Sale Search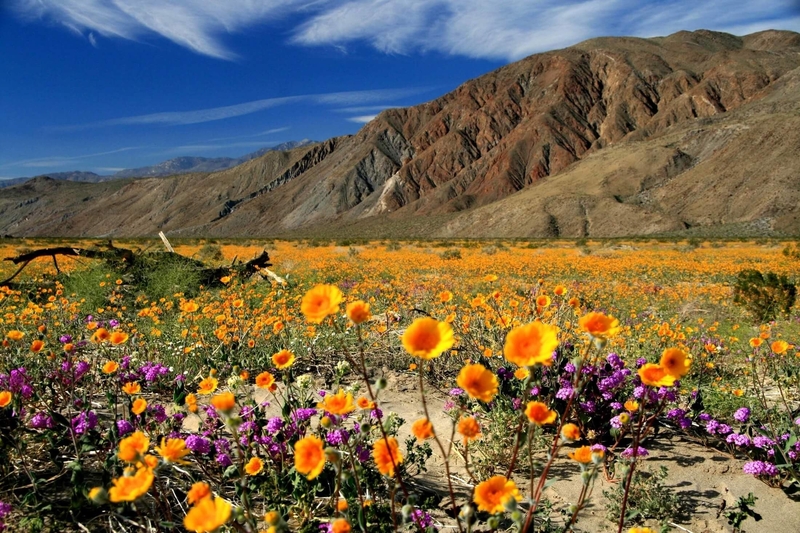 Updated every 5 minutes with the latest real estate for sale in Ranchita San Diego CA - including homes, townhomes, condos, and multifamilies - as posted by Ranchita real estate agents and brokers - over 30% more listings than Zillow, Realtor, Trulia, and Redfin.
Get Signed Up Now to receive new listings, price changes, and recent sales prices - with the ability to get instant, daily, weekly, bi weekly, or monthly email updates.
By creating your FREE account you can:
Get New Property Email Alerts


Price Change Alerts


Detailed Property Info


Virtual Pictures


Track Recent Active, Pending, and Solds
Get Signed Up Now and get the latest Ranchita tax and HUD foreclosures, REO properties, bank owned homes, and short sales being offered at HUGE price reductions and significantly lower than retail value.
Ranchita
February 27, 2021
Ranchita Information and Highlights
Here's a quick rundown of our list:
Ranchita Information and Highlights
Ranchita is a beautiful area that resides in San Diego County, near the big city itself and close to the city of Borrego Springs. One of the most notable features of the small area is the Ranchita, an eleven-foot tall, three hundred pound fiberglass Yeti statue that was put in place by local real estate broker Joe Rauh in 2007 – the statue was featured in the March 4, 2016 installment of Zippy. Ranchita has all the benefits of South California life while maintaining a low population with all of the amenities that a modern American could desire, be it shopping, restaurants, quality education and plenty of opportunities for those career minded. It is a great place to raise a family and to generally experience all the fantastic amenities of Californian living: beaches, breeze and overall quality of life upgrades and all!
Weather
Ranchita experiences the typical Californian weather, as well as the swells, heat and light breezes off of the Pacific coast, with higher heats in the rocky hill areas. Temperatures stay fairly consist throughout the year with higher heats, precipitation and humidity involved, especially in the summer months. Residents and visitors alike can expect occasional rainstorms, thunderstorms and high wind velocities associated with storms off the Pacific coast, especially during hurricane season.
Recreation / Things To Do
Ranchita is in just the right location to get out and experience all the natural beauty and wonders of California. With beaches aplenty, lots of local recreational spots, wildlife and other attractions, it is easy to get yourself and the rest of the family out for a day of fun.
Julian Mining Company – 4444 State Hwy 78 W – (951) 313-0166


Smith Ranch – 2353 Ethelwyn Ln – (760) 765-2288


Volcan Mountain Preserve – 1209 Farmer Rd – (760) 765-4098


Anza-Borrego Desert State Park – 200 Palm Canyon Dr – (760) 767-5311
Shopping
Ranchita has the perfect location to take advantage of all kinds of local merchants, big chains and boutiques. Whether you are a fashionista, a treasure hunter or just out for the weekly shop, you will have no trouble finding it in Ranchita.
American Music Academy – 106 Lewis St – (760) 445-9043


Thunder Valley Art – 41710 Wildwood Ln – (951) 595-8145


Holland's Custom Cabinets – 14511 Olde Hwy 80 - (619) 443-6081


America's Finest Carpet Company - 40705 Winchester Rd - (951) 426-0616
Restaurants
The food in Ranchita is a fantastic mix-up of all the worldwide favorites: Mexican, Japanese, Chinese and classic American good all play nice on the plate for the sake of the hungry diner.
Jeremy's On The Hill – 4354 Hwy 78 – (760) 765-1587


Big Horn Bar & Grill – 221 Palm Canyon Dr – (760) 767-5341


Carmelita's Mexican Grill and Cantina – 575 Palm Canyon Dr – (760) 767-5666


Candied Apple Pastry Company - 2128 4th St – (760) 765-2655
Nightlife
For those who get wound up at night, Ranchita has plenty to offer. Whether it is the wonderful experience of a full vineyard or a more casual pub, brewery, bar or night club, you can expect to find an array of delights to keep any night owl satisfied.
The Fox Den – 3845 Yaqui Pass Rd – (760) 767-0100


Carlee's Place – 660 Palm Canyon Dr – (760) 767-3262


Big Horn Bar & Grill – 221 Palm Canyon Dr – (760) 767-5341


Wynola Pizza Express – 4355 Hwy 78 – (760) 765-1004
Schools
Ranchita is highly praised for its school systems throughout its many suburbs. Those looking to raise a family, or to further their own education, need not worry about a shortage of schools, both conventional and unconventional; it's the perfect opportunity to learn how to surf and further your career at the same time!
Warner Springs Community Wellings Center – 30951 Highway 79 – (760) 782-0670


Borrego Springs Children's Center – 580 Circle J Dr – (760) 767-3658


Palm Canyon Continuation High School – 2243 Diegueno Dr – (760) 767-5418


Julian Community Nursery School – Highway 78 & Pine Hi – (760) 765-0047
Demographics
Population: 1,500


Population density: 42


Median age: 36.7


Male / Female ratio: 1.0:1
Local / Notable Employers
For those who are looking to make the move to any area within the Ranchita area, the local job market is not in short supply, nor is the income many residents can expect. There are a feature of many big names and hubs, as well as smaller boutiques, shops and restaurants that can make use of all kinds of varying talent residents might have to offer.
SeaWorld San Diego – 500 Sea World Dr – (800) 257-4268


The Classical Academies – 390 W Valley Pkwy – (760) 317-9147


Shanghai Autocraft – Roseville, CA


California Institute of Technology – 1200 E California Blvd
Landmarks
Ranchita is surrounded by several historical cities and landmarks, which means soaking in local culture or history is as easy as a quick drive. Of course, landmarks reside in abundance a short trip away in San Diego, but it goes without saying that you won't have to step out too far to find plenty in the way of adventures and things to explore.
Julian Pioneer Cemetery – Farmer Rd & A St – (760) 765-1857


Warner Carrillo Ranch House Museum – 29181 San Felipe Rd


Julian Town Hall – 2129 Main St – (760) 765-1857


Borrego Springs Sculptures – Borrego Springs Rd
Conclusion
For those who want location that allows them the beach life, the beauty of California and the convenience of San Diego without all the hustle and bustle of the big city, Ranchita should be high up on the list. It is an interesting area with a small population and plenty of open land decorated with the standard beauty of Californian homes. Whether you are looking to raise a family, travel or just enjoy the sights and sounds of California, Ranchita is a fantastic place to hang up your hat. With great shopping and restaurant options, it is ideal for a traveling tourist or a resident out on the town for the day. The night scene makes it just as amicable for night owls as well. For those who want the true California experience without all the business of the big cities, Ranchita should definitely be high up on the list for consideration.
Ranchita Mortgage
Whether you are a first time home buyer, need down payment assistance, were in the military or are now, want to buy in the country side, put down as little as 3%, or much more than that, I have access to the top mortgage programs in the State with over 40 wholesale lenders at my disposal. You will get much lower rates and fees than any local credit union or bank.
Ranchita Property Alert
Be the first to know when new Ranchita short sales, foreclosures, deeply discounted homes, and brand new hot properties come onto the market before anyone else - over 30% more listings than Trulia, Zillow and Realtor.
Ranchita Home Valuation
Do you own a home in Ranchita and want to find out instantly and completely free what it is worth in today's market - with absolutely no cost or obligation?
Ranchita Market Statistics
Stay up to date with the latest sales prices, market times, days on market, number of homes sold, and over 12 of the most up to date housing statistics going back over 16 years.