Ramona San Diego CA Real Estate – including, Homes, Townhomes, Condos, and Multifamilies for Sale Search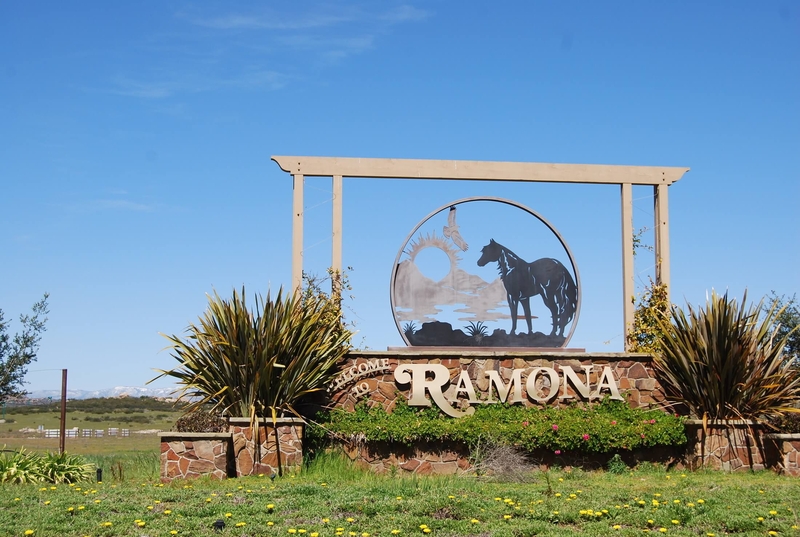 Updated every 5 minutes with the latest real estate for sale in Ramona San Diego CA - including homes, townhomes, condos, and multifamilies - as posted by Ramona real estate agents and brokers - over 30% more listings than Zillow, Realtor, Trulia, and Redfin.
Get Signed Up Now to receive new listings, price changes, and recent sales prices - with the ability to get instant, daily, weekly, bi weekly, or monthly email updates.
By creating your FREE account you can:
Get New Property Email Alerts


Price Change Alerts


Detailed Property Info


Virtual Pictures


Track Recent Active, Pending, and Solds
Get Signed Up Now and get the latest Ramona tax and HUD foreclosures, REO properties, bank owned homes, and short sales being offered at HUGE price reductions and significantly lower than retail value.
Ramona Information and Highlights
Here's a quick rundown of our list:
Ramona Information and Highlights
Ramona is a beautiful area that resides in San Diego County, near the big city itself and close to the beach life. With a smaller population, lush flora and convenient location, Ramona is an area that visitors and residents alike tend to adore. In its earliest periods, the area that would become Ramona was used by the semi-nomadic Digueno, who established temporary settlements. In 1775, however, Spanish soldiers came to the area and attacked a native village named "Pamo" in retaliation for the destruction of a nearby mission. History would carry on as missionaries from Europe noted the location for its potential, and in 1843, Jose Joaquin Ortega and his son-in-law would receive the Rancho Valle de Pamo Mexican land grant, which would begin the newer formation of Ramona. Throughout the gold rush and the rest of Californian history, Ramona would form into an area with beautiful homes, a rich history and plenty to offer both visitors and residents alike.
Weather
Ramona experiences the typical Californian weather, as well as the swells, heat and light breezes off of the Pacific coast, with higher heats in the rocky hill areas. Temperatures stay fairly consist throughout the year with higher heats, precipitation and humidity involved, especially in the summer months. Residents and visitors alike can expect occasional rainstorms, thunderstorms and high wind velocities associated with storms off the Pacific coast, especially during hurricane season.
Recreation / Things To Do
Ramona is in just the right location to get out and experience all the natural beauty and wonders of California. With beaches aplenty, lots of local recreational spots, wildlife and other attractions, it is easy to get yourself and the rest of the family out for a day of fun.
Cedar Creek Falls – 15519 Thornbush Rd


San Diego Zoo Safari Park – 15500 San Pasqual Valley Rd – (760) 747-8702


Mount Woodson Trail – 14644 Lake Poway Rd – (858) 668-4770


Iron Mountain – Hwy 67 & Poway Rd
Shopping
With its rich history and expansive location, Ramona has plenty in the way of shopping for the whole family, especially for the treasure hunters out there who seek to find some truly great antiques hidden in the shelves.
The Mason Jar – 652 Main St – (760) 789-7525


Unicorn Books and Gifts – 845 Main St – (760) 788-3700


The Vapor Trail - 1236 Main St – (760) 789-8276


Squash Blossom Trading Co – 746 Main St – (760) 788-2353
Restaurants
The food in Ramona blends in a cultural mix from all over the world, be it succulent sushi or Latin-American spice, you can bet that Ramona will be able to satisfy.
Da Tuna Shack – 1140 Main St – (760) 788-8862


Mariscos Mar De Cortez – 109 10th St – (760) 789-7500


Kountry Kitchen – 826 Main St – (760) 789-3200


Marmalade On Main – 865 Main St – (760) 440-3171
Nightlife
For those who get wound up at night, Ramona has plenty to offer. Whether it is the wonderful experience of a full vineyard or a more casual pub, brewery, bar or night club, you can expect to find an array of delights to keep any night owl satisfied.
Ramona Ranch Vineyard and Winery – 23578 Hwy 78 – (760) 789-1622


Molly Malone's – 1270 Main St – (760) 789-9050


Cheers of Ramona – 2475 Main St – (760) 789-0270


Palm Hookah Lounge – 2330 Main St – (760) 440-9727
Schools
Ramona is highly praised for its school systems throughout its many suburbs. Those looking to raise a family, or to further their own education, need not worry about a shortage of schools, both conventional and unconventional; it's the perfect opportunity to learn how to surf and further your career at the same time!
Ramona Lutheran School – 520 16th St – (760) 789-4804


Ramona-Julian Academy of Dance – 1530 Main St – (760) 789-1711


Busy Bee Preschool & Day Care Center – 1137 Keyes Rd – (760) 789-0941


Montessori Children's House – 717 9th St – (760) 789-5363
Demographics
Population: 20,292


Population density: 184.3


Median age: 36.7


Male / Female ratio: 1.0:1
Local / Notable Employers
For those who are looking to make the move to any area within the Ramona area, the local job market is not in short supply, nor is the income many residents can expect. There are a feature of many big names and hubs, as well as smaller boutiques, shops and restaurants that can make use of all kinds of varying talent residents might have to offer 5.
SeaWorld San Diego – 500 Sea World Dr – (800) 257-4268


The Classical Academies – 390 W Valley Pkwy – (760) 317-9147


Goodwill Industries of San Diego County


San Antonio Winery – 2610 Buena Vista Drive – (805) 226-2600
Landmarks
Ramona is surrounded by several historical cities and landmarks, which means soaking in local culture or history is as easy as a quick drive. Of course, landmarks reside in abundance a short trip away in San Diego, but it goes without saying that you won't have to step out too far to find plenty in the way of adventures and things to explore.
Veterans Park – 14134 Midland Rd – (858) 668-4575


Sikes Adobe Historic Farmstead – 12655 Sunset Dr – (760) 432-8318


Transit Station Rancho Bernardo – West Bernardo Dr


Old Poway Park – 14134 Midland Rd – (858) 668-4576
Conclusion
For those who want location that allows them the beach life, the beauty of California and the convenience of San Diego without all the hustle and bustle of the big city, Ramona should be high up on the list. With its rich history, Ramona is a city that has quite a bit in the way of charm to offer, be it in its shopping, restaurants, local culture or any of the modern amenities that Americans crave. With its location, Ramona is also a great place for career advancement as it has plenty of large employers, and small ones, surrounding the area. It is also a great place to raise a family, as the educational system in San Diego County is highly rated, and proven effective for children and adults alike. In short, whether you are a house hunter, a tourist, a traveler or just someone looking to see a gem in California, you should keep Ramona in mind.
Ramona Mortgage
Whether you are a first time home buyer, need down payment assistance, were in the military or are now, want to buy in the country side, put down as little as 3%, or much more than that, I have access to the top mortgage programs in the State with over 40 wholesale lenders at my disposal. You will get much lower rates and fees than any local credit union or bank.
Ramona Property Alert
Be the first to know when new Ramona short sales, foreclosures, deeply discounted homes, and brand new hot properties come onto the market before anyone else - over 30% more listings than Trulia, Zillow and Realtor.
Ramona Home Valuation
Do you own a home in Ramona and want to find out instantly and completely free what it is worth in today's market - with absolutely no cost or obligation?
Ramona Market Statistics
Stay up to date with the latest sales prices, market times, days on market, number of homes sold, and over 12 of the most up to date housing statistics going back over 16 years.