Potrero San Diego CA Real Estate – including, Homes, Townhomes, Condos, and Multifamilies for Sale Search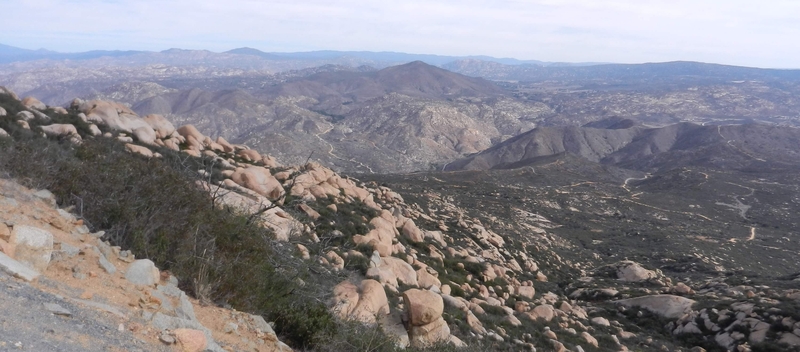 Updated every 5 minutes with the latest real estate for sale in Potrero San Diego CA - including homes, townhomes, condos, and multifamilies - as posted by Potrero real estate agents and brokers - over 30% more listings than Zillow, Realtor, Trulia, and Redfin.
Get Signed Up Now to receive new listings, price changes, and recent sales prices - with the ability to get instant, daily, weekly, bi weekly, or monthly email updates.
By creating your FREE account you can:
Get New Property Email Alerts


Price Change Alerts


Detailed Property Info


Virtual Pictures


Track Recent Active, Pending, and Solds
Get Signed Up Now and get the latest Potrero tax and HUD foreclosures, REO properties, bank owned homes, and short sales being offered at HUGE price reductions and significantly lower than retail value.
$1,195,000
Med. List Price
Potrero Information and Highlights
Here's a quick rundown of our list:
Potrero Information and Highlights
Potrero is a border town, that for lack of a better phrase is "Muy Caliente", both in climate as well as disposition. It is just a skip over the border from Mexico. As you can imagine given the constant political and social atmosphere surrounding the frontier mire, Potrero is the sort of place that can put hair on any teenager's chest.
It truly is one of the last frontier towns of America. A place where laws, attitudes and morals are elastic at best. Potrero is the closest neighborhood to Tecate in Mexico.
A town held strong by INS and NSA politics and personal. A rural pastoral town, where everyday is an adventure and your next door neighbors will rapidly become your allies and trusted confidants.
Potrero, covers an area of 3,1 square miles. Open fields brimming with terra-cotta vistas and sporadic puffs of emerald green. Cacti of all types, desert sage, marigolds, tumbleweeds and the occasional coyote or two.
Potrero is the true grit wild west, without the fancy Disneyland getup and touristy fanfare. This "pastural land" (what Potrero means in Spanish), is the real west. Cowboys riding into the sunset, good times and camaraderie in every corners, plus the occasional desperado waltzing through town.
Weather
The area in Potrero is mostly is dry with an annual average rainfall of 11.8 inches (300 mm). A desert terrain where the temperature oscillates between the extremes. Middays blast the zone with a heat wave that will have every person in search of a cool Air Conditioner, while come dusk, the desert will swirl into the area a breath of fresh air that will temper the soul and chill the spirit.
Recreation
Potrero's main source of activities and fun is highly connected to its desert landscape. Off the road excursion that edge their way into the almost mystical beauty of a tanned and sandy mural of majestic proportions. ATV adventures, horseback riding, hiking and cross-country running. Biking over traitorous terrain, defying the laws of gravity and allowing your adrenaline to pump your heart into a rhythmic clamor.
Shopping
Potrero's shopping district is refined to just a series of stores that hold the bare essentials for living out in the desert. Shelves, cupboards and counters brimming with the right tools and nutrients you'll require out here so close to the border. Don't come to Portero in search of an Apple Store or a Macy's.
Work Wear Headquarters - Campo Rd - (602) 748-4288


Potrero General Store - 25125 CA-94 - (619) 478-9208


Primeval Gardens Farm & CSA - 25140 CA-94 - (858) 449-4843
Restaurants
Potrero's restaurants and bistros are mundane in their fare. They are mom and pop affaires that have been transferred like sacred family heirlooms from one generation to the next. Recipes tested and perfected with the passage of time. Each one sporting a menu that would make Uncle Sam proud.
Cafe 94 - 25275 Potrero Valley Rd - (619) 478-9353


Potrero's Café - 25125 Highway 94 - (619) 478-9208
Demographics
The 2010 Census reported that Potrero had a population of 656. Given its proximity to the border the racial makeup of Portero is divided between Whites and Hispanics.
Schools
Potrero has every tikes educational needs, up until the age they graduate and toss their hats in the air, covered. From Elementary to High School, Potrero's school district has our kid's scholarly pursuits and desires squared away.
Potrero Elementary School - 24875 Potrero Valley Road - 619-478-5930.


Potrero Elementary Preschool - 24875 Potrero Valley Rd - 619-478-9240.


Mountain Meadow High School - 24876 Potrero Valley Rd - 619-478-9521.
Landmarks
Potrero's many landmarks are of the natural proclivity, with the right edge of Cowboy lifestyle to them. Still, despite its small population and its few blocks, this charming hamlet has managed to sink its teeth into a community park, a stocked up Public Library and a couple of Dude ranches.
Rancho Noel - 25655 Potrero Park Dr - 760-583-5287.


Potrero County Park - 24800 Potrero Park Drive - 619 478-5212.


Potrero Public Library - 24883 Potrero Valley Rd - 619-478-5978.
Conclusion
John Wayne and Clint Eastwood, back in their golden years, would have saddled into Potrero and easily declared: "I'm home." This is a town that still manages to keep the cowboy fantasy alive. A modern take on the age-old, try-grit outlaw, riding high and showing everyone who's boss. Potrero's otherworldly appeal lies in that fantasy, in that ideal some of us still manage to clink to in the autumn of our lives. The dream of being a cowboy.
Potrero Mortgage
Whether you are a first time home buyer, need down payment assistance, were in the military or are now, want to buy in the country side, put down as little as 3%, or much more than that, I have access to the top mortgage programs in the State with over 40 wholesale lenders at my disposal. You will get much lower rates and fees than any local credit union or bank.
Potrero Property Alert
Be the first to know when new Potrero short sales, foreclosures, deeply discounted homes, and brand new hot properties come onto the market before anyone else - over 30% more listings than Trulia, Zillow and Realtor.
Potrero Home Valuation
Do you own a home in Potrero and want to find out instantly and completely free what it is worth in today's market - with absolutely no cost or obligation?
Potrero Market Statistics
Stay up to date with the latest sales prices, market times, days on market, number of homes sold, and over 12 of the most up to date housing statistics going back over 16 years.