Point Loma San Diego CA Real Estate – including, Homes, Townhomes, Condos, and Multifamilies for Sale Search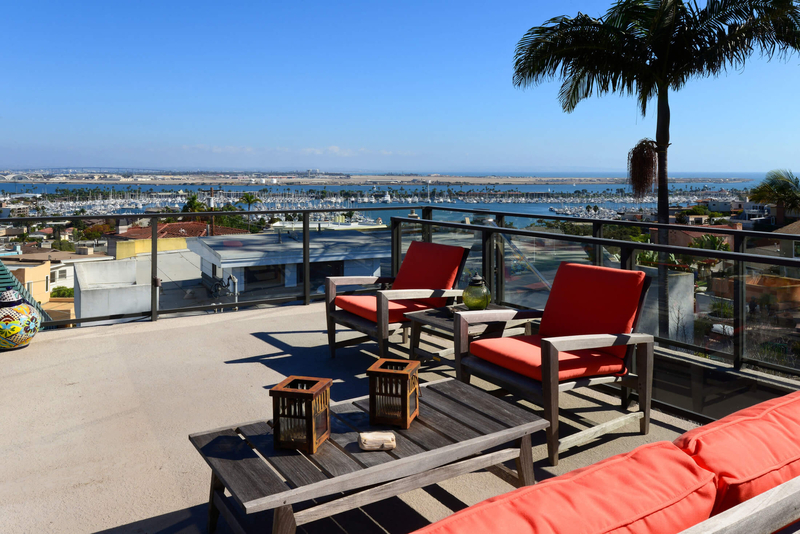 Updated every 5 minutes with the latest real estate for sale in Point Loma San Diego CA - including homes, townhomes, condos, and multifamilies - as posted by Point Loma real estate agents and brokers - over 30% more listings than Zillow, Realtor, Trulia, and Redfin.
Get Signed Up Now to receive new listings, price changes, and recent sales prices - with the ability to get instant, daily, weekly, bi weekly, or monthly email updates.
By creating your FREE account you can:
Get New Property Email Alerts


Price Change Alerts


Detailed Property Info


Virtual Pictures


Track Recent Active, Pending, and Solds
Get Signed Up Now and get the latest Point Loma tax and HUD foreclosures, REO properties, bank owned homes, and short sales being offered at HUGE price reductions and significantly lower than retail value.
$1,700,000
Med. List Price
Point Loma Information and Highlights
Here's a quick rundown of our list:
Point Loma Information and Highlights
Do you know that there are no specific beaches in Point Loma but you can still adore the freshness of beachside breezes by exploring its tidepools and watching the waves crashing on its cliffs?
Point Loma offers a delightful and unique combination of aquatic life, parks, history, and manmade attractions.
While natural beauty lies in its every inch, Point Loma also exhibits modern industrial life as well as a mix of cultural heritage and history in the form of museums and recreational parks.
Point Loma is becoming a center of attraction for providing scenic backdrops in wedding and event photography.
History
Spanish and Portuguese invaders were the first who inhabited in Point Loma.
Loma means Hill in Spanish and Point Loma means Hill Point but during Spanish and Portuguese times, it was known as La Punta de la Loma de San Diego or Hill Point of San Diego.
Initially visited for abalone, mussels, lobsters and clams, Point Loma became a populated locality after European settlement in 1769.
In 1852, the US military and naval bases were established in Southern Point Loma; thus restricting civilian interference.
The Spirit of St. Louis was built in San Diego and tested in Midway neighborhood of Point Loma.
After World War 2, when civilians were allowed to visit Point Loma, many people visited and inhabited Point Loma due to its increasing military importance.
Location
Spread at an area of 4,400 acres, Point Loma is a hilly peninsula located at the South West border of Pacific.
Situated to the east of Old Town and downtown San Diego, the San Diego River flows in the south of Point Loma.
The first Europeans expedited in Point Loma in California, adding richness to its history and geographical importance.
Weather
Clear visibility, high air pressure, and high humidity are constant weather components throughout the year in Point Loma.
Apart from these, the variability lies in temperature not only throughout the year but also through the week and even day and night time.
The temperature is mostly high or moderately high during daytime but nights are cool and breezy.
From April to September, there is high precipitation with increased chances of rain. Snowfall is rare in Point Loma.
Shopping
For a rich and diverse shopping experience in San Diego, look no further than Point Loma.
From decoration items to giveaways and branded boutiques to wholesale items; Point Loma offers a good range and variety for everything.
The specialty of this place lies in clothing, jewelry, and arts and craft including:
Temptress - 1918 Bacon St - (619) 224-2284
Dollar Thrill – 4871 Newport Ave - (619) 222-2115
Dreamgirls – 5054 Newport Ave - (619) 223-4836
Miss Match - 4932 Newport Ave - (619) 223-5500
The Black Bead - 5003 Newport Ave - (619) 222-2115
Tree of Life – 4870 Santa Monica Ave - (619) 223-3970
The Philosopher's Stone - 4967 Newport Ave - (619) 224-0700
The Kobey's Swap Meet – 3500 Sports Arena Blvd - (619) 226-0650
Vintage Revivals Home & Garden - 4847 Newport Ave - (619) 269-7922
The Sports Arena Square Shopping Center – 3500 Sports Arena Blvd, 619-226-0650
Restaurants
Point Loma is one of the ideal places for food lovers.
Offering pleasant food and drink experiences coupled with cool breezes, the restaurants and open air cafes welcome you 24x7 in Point Loma.
Satisfy your cravings at any time of the day by visiting any of these restaurants but don't forget to explore more eateries!
Sushiya - 2558 Laning Rd - (619) 224-0100
Hodad's - 5010 Newport Ave - (619) 224-4623
Pizza Nova - 5050 N Harbor Dr - (619) 226-0268
Mitch's Seafood – 1403 Scott St – (619) 222-8787
Northside Shack – 1255 Rosecrans St - (619) 738-8233
Tender Greens - 2400 Historic Decatur Rd - (619) 226-6254
Point Loma Seafoods - 2805 Emerson Street - (619) 223-1109
Fathom Bistro Bait & Tackle – 1776 Shelter Island Dr - (619) 222-5835
Jimmy's Famous American Tavern – 4990 N Harbor Dr - (619) 226-2103
Pomodoro Ristorante Italiano – 2833 Avenida de Portugal - (619) 523-1301
Nightlife
Being loyal to the true Californian culture, Point Loma offers vibrant and colorful nightlife.
Infamous for its cocktail bars, hookah bars and grills, Point Loma also offers a wide variety of live music venues and adult entertainment clubs.
Here are some famous nightlife centers:
Club Marina - 1310 Scott St - (619) 222-5932
Pacific Shores - 4927 Newport Ave - (619) 223-7549
OB Warehouse - 4839 Newport Ave - (619) 222-1700
Harbor Town Pub - 1125 Rosecrans St - (619) 224-1321
The Wine Pub - 2907 Shelter Island Dr - (619) 758-9325
Westy's Bar & Grill - 1029 Rosecrans St - (619) 221-1942
Blue Wave Bar and Grill - 2051 Shelter Island Dr - (619) 223-2572
Vessel Restaurant + Bar - 1551 Shelter Island Dr - (619) 221-8000
Olive Tree Tasting Room - 4805 Narragansett Ave - (619) 224-0443
Wonderland Ocean Pub - 5083 Santa Monica Ave - (619) 255-3358
Schools
The foundations of present day Point Loma had been built on military and naval bases which made adapting to modern day education system easier for the locals.
Today, there are numerous schools and colleges in Point Loma apart from Point Loma Nazarene University.
Some schools are listed below:
High Tech High International Academy
Gary and Jerri-Ann Jacobs High Tech School
Lifetime Montessori School
Silver Gate Elementary School
Westminster Presbyterian Preschool
Landmarks
The military and naval dominated localities offer historical and cultural landmarks apart from manmade attractions.
Some of them include the following:
Old Point Loma Lighthouse – The most crowded and famous Old Point Loma Lighthouse is considered the historical icon representing the entire city of San Diego. The two storey lighthouse is located within the infamous Cabrillo National Monument, which was the first place to be discovered by the European expeditors.
Rosecroft – The historic set of gardens and man made parks; Rosecroft was designed and built by Emmor Brooke Weaver. It was designed for and owned by heiress Marion James Robinson. Situated on 2.5 acres, it contains countless gardens with ornamental plants. Many of its gardens have now been opened for wedding ceremonies and educational and business events.
Sunset Cliffs – Primarily known for watching the waves crashing into the cliffs while the beautiful sun sets in the backdrop, the Sunset Cliffs are also favorite for deep sea surfers. It is always crowded in the evening so visit early to grab your favorite spot.
Other favorite landmarks include Shelter Island, Point Loma Tidepools, Liberty Station, and Fort Rosecrans National Cemetery.
Transportation
San Diego International Airport is the only air route to reach Point Loma.
From the airport, you can get Limo service, taxi or yellow cab service or choose public transport system to reach your destination.
Metropolitan Transport System or MTS is commonly used to connect different areas of San Diego.
You can take Route 35 to reach Ocean Beach or Old Town. Route 28 will take you to Rosecrans Street from Point Loma.
Water Taxi is a less conventional way specifically used to visit Shelter Island and Harbor Island.
But for moving within Point Loma, it is recommended to rely on MTS or private taxi and cab service.
Uber and Lyft services are also available in Point Loma.
Conclusion
Historically rich and cultural Point Loma offers pleasant experience not only for its inhabitants but also for the tourists.
Irrespective of its richness and royalty, the people of Point Loma are very friendly, helping, and easy to reach out.
Point Loma is undoubtedly one of the top most places to visit or live in San Diego.
Point Loma Mortgage
Whether you are a first time home buyer, need down payment assistance, were in the military or are now, want to buy in the country side, put down as little as 3%, or much more than that, I have access to the top mortgage programs in the State with over 40 wholesale lenders at my disposal. You will get much lower rates and fees than any local credit union or bank.
Point Loma Property Alert
Be the first to know when new Point Loma short sales, foreclosures, deeply discounted homes, and brand new hot properties come onto the market before anyone else - over 30% more listings than Trulia, Zillow and Realtor.
Point Loma Home Valuation
Do you own a home in Point Loma and want to find out instantly and completely free what it is worth in today's market - with absolutely no cost or obligation?
Point Loma Market Statistics
Stay up to date with the latest sales prices, market times, days on market, number of homes sold, and over 12 of the most up to date housing statistics going back over 16 years.