Pine Valley San Diego CA Real Estate – including, Homes, Townhomes, Condos, and Multifamilies for Sale Search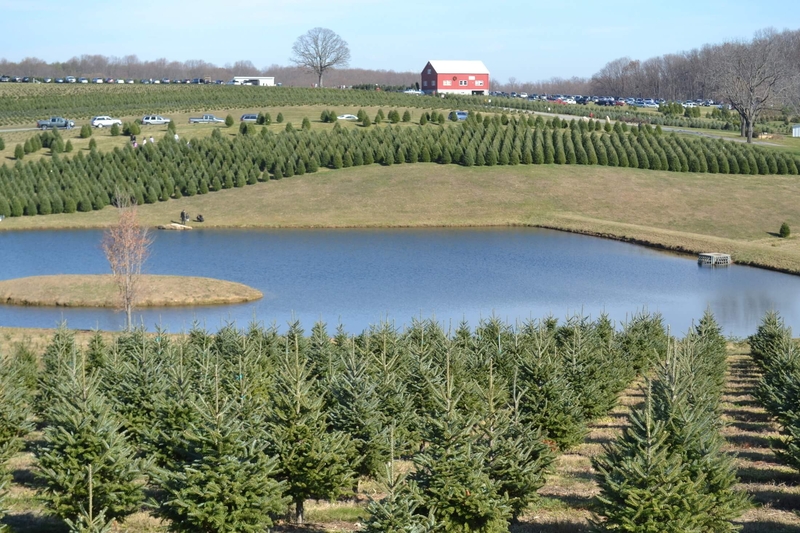 Updated every 5 minutes with the latest real estate for sale in Pine Valley San Diego CA - including homes, townhomes, condos, and multifamilies - as posted by Pine Valley real estate agents and brokers - over 30% more listings than Zillow, Realtor, Trulia, and Redfin.
Get Signed Up Now to receive new listings, price changes, and recent sales prices - with the ability to get instant, daily, weekly, bi weekly, or monthly email updates.
By creating your FREE account you can:
Get New Property Email Alerts


Price Change Alerts


Detailed Property Info


Virtual Pictures


Track Recent Active, Pending, and Solds
Get Signed Up Now and get the latest Pine Valley tax and HUD foreclosures, REO properties, bank owned homes, and short sales being offered at HUGE price reductions and significantly lower than retail value.
Pine Valley
March 8, 2021
Pine Valley Information and Highlights
Here's a quick rundown of our list:
Pine Valley Information and Highlights
Pine Valley, just a car ride way from San Diego, received its rather plain yet innocent name due to its unique strand of Jeffery Pine. A signature shrubbery and family that grows with wanton abandoned along the Pine Valley Creek. Its foothills, blood, cliff and hummocks saving as constant natural observatory decks for its residents. Each ridge gazing out into an emerald ocean of pines, surfed whitecaps of snowy mountains and the occasional eagle or falcon braking the waves n search of prey.
The area is a nature enthusiast's wildest dream. At the end of every hiking trail, behind every rustic building a magical land of natural bounty and exquisite beauty. Waterfalls, clever canyons, rocky terrains, deers and bears frolicking like a Disney picture, Pine Valley is the perfect getaway for anybody that wants to rebound with nature. Come winter, this area turns into a snowy wonderland of incredible vistas and blizzard blanketed landscapes.
One of Pine Valley's most oddest and at the same time most endearing quality, is the fact that it has become a stock footage capital. its many terrains, hills and constant harnessing of light, plus the fact that it rarely rains, has gifted it with breathtaking scenes… Scenes that have become stables in every computer's screensaver.
Weather
Pine Valley is the proud owner of an envious climate that promotes a wealth of outdoor activities. warm-summer Mediterranean climate, abbreviated "Csa" on climate maps. A system that is rather dull; a word, that is a godsend for all meteorologists. There are hardly any hiccups and un expected turns in the annual calendar. Summers are hot while winter are cold. Rain fall is sporadic and, come the chilly season, the area transforms into a backstage of the movie "Frozen."
Recreation
Pine Valley's main source of recreation for its residents and tourist is its natural bounties and humungous stretches of forested areas and thriving ecosystem. A green tapestry brimming with all sorts of activities. Activities mostly focused on unplugging and leaving your cellphone behind. A place where every strung out CEO or hedge fund manager instantly flock to when stress is but seconds away from boot kicking him straight into a psychological meltdown.
In this incredible region, you'll be able to recharge your batteries and remember what fresh air smells like. Hiking, horseback riding, tennis, basketball, skinny-dipping under a waterfall, romantic moonlit dinners, massages and sport bars to catch the game.
Shopping
Pine Valley's shopping district is small, one wouldn't be lying in calling it tiny. It has just the right amount of flotsam and haberdasheries to make your weekend extremely amenable. The right shelves, holding the right wines and cheeses. The perfect souvenir shops to get a quick memento of your magical stay.
Pine Valley Store - 28820 Old Hwy 80 - (619) 473-8723
The Giving Tree - 7820 Valley View Trail - 619) 473-0189
Mountain Super Market - 28914 Old Hwy 80 - (619) 473-0038
Pine Valley Trophies - 8128 Valley View Trail - (619) 473-8457
Restaurants
Pine Valley comes rather short as far as culinary options are concerned. A secluded spot that has exactly what you need and nothing more. Fancy, exotic fare and thingamajigs brought over from the orient aren't permitted within its borders. In Pine Valley you'll rediscover the pleasure of sitting on a wooden stool, Led Zeppelin blasting from the jukebox, a cold brew in one hand and the perfect bacon and cheddar burger simmering in the other.
Frosty Burger - 28823 Old Hwy 80 - (619) 473-8845
Major's Diner - 28870 Old Highway 80 - (619) 473-9969
Nightlife
Pine Valley's dynamic is simple, go to bed early and rise at dawn… The true jewels of this area can only truly be appreciated with the sun's help. As such, the town lacks the general hoopla of a thriving nightlife scene. It does however have an excellent sport's bar, where you can rub elbows with the locals and toss back a tequila shot or two.
Calvins' Sportsbar - 28841 Old Highway 80 - (619) 473-1266
Demographics
As of 2000, in the last Census taken of the area, the were approximately 1500 people living in Pine Valley. The racial makeup of the district was mostly white with the occasional Native American, Asian and Latino to add a bit of spice.
Schools
Pine Valley has three schools. Each devoted to an educational period and formation. Within Pine Valley's borders you'll discover the proper institutions needed to coordinate your kid's scholarly pursuits and set him out on the right path.
Pine Valley Elementary School - Pine Blvd - 619-473-8693.


Pine Valley Middle School - 7454 Pine Blvd - 619-473-8693.


Pine Valley Academy - 28876 Old Hwy 80 - 619-473-1300.
Landmarks
Pine Valley's points of interest are generally reserved for its natural booty and swag. It is a goldmine of virginal vistas and exuberant scenery. On every corner, on every street, down every alley, some natural curiosity shines and leaves you drooling like a fool in awe.
Pine Valley Stables - 28271 Old Hwy 80 - 619-473-8151.


Pine Valley Community Church - 28944 Old Hwy 80 - 619-473-8895.
Conclusion
Pine Valley's phenomenal atmosphere and marveling features and perspectives are sights that will haunt the visitor up until their very end. Visions of exquisite artistry and rarity. Pine Valley does not disappoint, its polish, symmetry and natural style at often time entice a man or woman to rethink their hold on the urban and play around with the idea of a simpler, perhaps happier, lifestyle.
Pine Valley Mortgage
Whether you are a first time home buyer, need down payment assistance, were in the military or are now, want to buy in the country side, put down as little as 3%, or much more than that, I have access to the top mortgage programs in the State with over 40 wholesale lenders at my disposal. You will get much lower rates and fees than any local credit union or bank.
Pine Valley Property Alert
Be the first to know when new Pine Valley short sales, foreclosures, deeply discounted homes, and brand new hot properties come onto the market before anyone else - over 30% more listings than Trulia, Zillow and Realtor.
Pine Valley Home Valuation
Do you own a home in Pine Valley and want to find out instantly and completely free what it is worth in today's market - with absolutely no cost or obligation?
Pine Valley Market Statistics
Stay up to date with the latest sales prices, market times, days on market, number of homes sold, and over 12 of the most up to date housing statistics going back over 16 years.