Pauma Valley San Diego CA Real Estate – including, Homes, Townhomes, Condos, and Multifamilies for Sale Search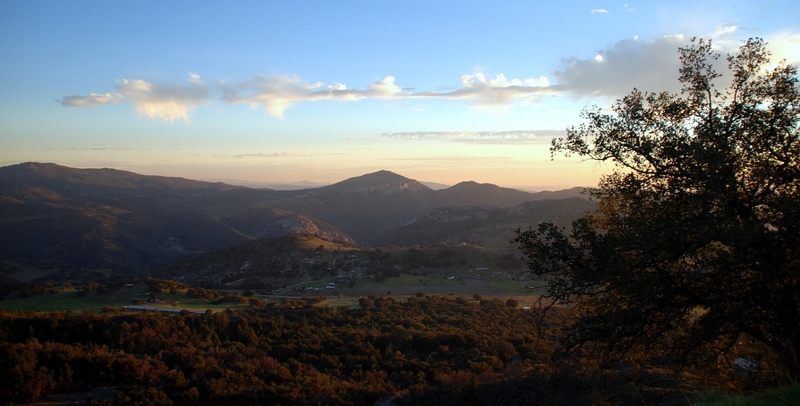 Updated every 5 minutes with the latest real estate for sale in Pauma Valley San Diego CA - including homes, townhomes, condos, and multifamilies - as posted by Pauma Valley real estate agents and brokers - over 30% more listings than Zillow, Realtor, Trulia, and Redfin.
Get Signed Up Now to receive new listings, price changes, and recent sales prices - with the ability to get instant, daily, weekly, bi weekly, or monthly email updates.
By creating your FREE account you can:
Get New Property Email Alerts


Price Change Alerts


Detailed Property Info


Virtual Pictures


Track Recent Active, Pending, and Solds
Get Signed Up Now and get the latest Pauma Valley tax and HUD foreclosures, REO properties, bank owned homes, and short sales being offered at HUGE price reductions and significantly lower than retail value.
Pauma Valley
September 30, 2023
$1,262,500
Med. List Price
Pauma Valley Information and Highlights
Here's a quick rundown of our list:
Pauma Valley Information and Highlights
Pauma Valley is both a geographic valley and an unincorporated community that sits between Valley Center and Palomar Mountain in San Diego County. The area is comprised of rich agricultural backing with avocado and citrus groves, as well as holding several Indian Reservations, a country club and tribal casinos. It is also the headquarters of the Pauma Band of Luiseno Mission Indians and the La Jolla Band of Luiseno Indians. Pauma Valley is a richly beautiful area with much to offer both visitors and residents alike. Not only do its casinos keep the area lit up during both day and night, but it has all of the natural Californian beauty that so many people desire as well as all the modern amenities that anyone could ask for. For those who want to see the Luiseno culture as well as a beautiful community, Pauma Valley is just for them.
Weather
Pauma Valley experiences the typical Californian weather, as well as the swells, heat and light breezes off of the Pacific coast, with higher heats in the rocky hill areas. Temperatures stay fairly consist throughout the year with higher heats, precipitation and humidity involved, especially in the summer months. Residents and visitors alike can expect occasional rainstorms, thunderstorms and high wind velocities associated with storms off the Pacific coast, especially during hurricane season.
Recreation / Things To Do
Pauma Valley is in just the right location to get out and experience all the natural beauty and wonders of California. Being nestled in pristine land and amongst a slew beaches and active life activities, it is a guarantee that there is never a shortage of things to do in the areas around it and in Pauma Valley itself.
Action Tours Big Bear – 41693 Big Bear Blvd Ste A – (909) 866-0390


Nurtured by Nature – 15630 Rim of the Valley – (760) 638-0880


Harrah's Resort Southern California – 777 Harrah's Rincon Way – (760) 751-3100


OEX Point Loma – 5060 N Harbor Dr Ste 165 – (619) 224-4241
Shopping
Pauma Valley is a short hop, skip and a jump away from areas like Valley Center, which have a mix of the arts, fashion and all sorts of things for the adventurous shopper to enjoy. Pauma Valley itself has plenty in the way gorgeous fashion, furniture and decorations for sale.
Style Solutions by Tricia – (951) 660-5595


Lawrance Furniture – 633 University Ave – (619) 817-8411


Aloha Stand Up Paddle – 1418 Arbor Ct – (760) 213-4133


FashionedChic – (760) 580-7204
Restaurants
Pauma Valley does not slack on food, and has a slew of contemporary classics as well as cultural and urban blends. Whatever residents and visitors want on their spoon or fork, Pauma Valley has everything a rumbling tummy could ask for. The Spanish and Mexican cuisine are to die for.
El Rey Restaurant – 16220 Hwy 76 – (760) 742-3343


Lazy H Ranch – 16787 Hwy 76 – (760) 742-3669


Red Parrot Pizza – 777 Pauma Reservation Rd – (760) 742-2177


Earl of Sandwich – 777 Harrahs Rincon Way – (760) 751-3100
Nightlife
After a day of work, surf or California play, the night can get you wound up for more. Fortunately, Pauma Valley has plenty in the way of pubs, breweries, wine bars and live entertainment. Those who want to go out and really get a taste of the night scene will find no shortage of things to do, especially at the casino.
Dive – 777 Harrah's Rincon Way – (760) 751-3100


Diamond Lounge – 777 Harrah's Rincon Way – (760) 751-3100


Spiked – 777 Harrah's Rincon Way – (760) 751-3100


Harrah's Rincon Casino – Open Sky Theater - 777 Harrah's Rincon Way – (760) 751-3100
Schools
Pauma Valley is highly praised for its school systems throughout its many suburbs. Those looking to raise a family, or to further their own education, need not worry about a shortage of schools, both conventional and unconventional; it's the perfect opportunity to experience the arts and general education!
Cheap Easy Fast Traffic School – 4901 Morena Blvd Ste 214A – (800) 554-4912


Fundamentals DJ Academy – 5070 Santa Fe St - (858) 581-9466


Saddleback Rider Training – 28000 Marguerite Pkwy – (949) 491-1201


Vivian Banks Charter School – 11800 Pauma Valley Mission Rd – (760) 742-3300
Demographics
Population: 7,475


Population density: 132.65


Median age: 32.6


Male / Female ratio: 1.0:1
Local / Notable Employers
For those who are looking to make the move to any area within the Pauma Valley area, the local job market is not in short supply, nor is the income many residents can expect. There are a feature of many big names and hubs, as well as smaller boutiques, shops and restaurants that can make use of all kinds of varying talent residents might have to offer.
SeaWorld San Diego – 500 Sea World Dr – (800) 257-4268


The Classical Academies – 390 W Valley Pkwy – (760) 317-9147


Nestle USA – 800 N Brand Blvd – (818) 549-6000


Valley View Casino – 16300 Nyemii Pass Pl – (760) 291-5500
Landmarks
Pauma Valley not only is surrounded by history, but is a part of history itself. For those who want to absorb native culture, and see the sights of San Diego and all it has to offer, Pauma Valley is in just the right position to allow for proper exploration and adventuring.
Mission San Antonio De Pauma Valley – 3015 Pauma Valley Mission Rd – (760) 742-3317


Rancho Guajome Adobe – 2210 N Santa Fe Ave – (760) 724-4082


Old Town San Diego State Historic Park – 4002 Wallace St – (619) 220-5422


Cabrillo National Monument – 1800 Cabrillo Memorial Dr – (619) 557-5450
Conclusion
For those who want the experience of native culture, the natural beauty of the West or just California in general, Pauma Valley really is one of the best places to do it from. With its amenities of casinos and pristine reservation land, it is not only a fantastic place to absorb Luiseno and La Jolla culture, but a great place to really experience California for all that it is worth. The beaches are nearby, the mountains stretch to the east, and all of the major amenities a person could want and need are right within reach. For great shopping, restaurants and an overall quality of life level up, Pauma Valley is your place.
Pauma Valley Mortgage
Whether you are a first time home buyer, need down payment assistance, were in the military or are now, want to buy in the country side, put down as little as 3%, or much more than that, I have access to the top mortgage programs in the State with over 40 wholesale lenders at my disposal. You will get much lower rates and fees than any local credit union or bank.
Pauma Valley Property Alert
Be the first to know when new Pauma Valley short sales, foreclosures, deeply discounted homes, and brand new hot properties come onto the market before anyone else - over 30% more listings than Trulia, Zillow and Realtor.
Pauma Valley Home Valuation
Do you own a home in Pauma Valley and want to find out instantly and completely free what it is worth in today's market - with absolutely no cost or obligation?
Pauma Valley Market Statistics
Stay up to date with the latest sales prices, market times, days on market, number of homes sold, and over 12 of the most up to date housing statistics going back over 16 years.
Pauma Valley Subdivisions