Paradise Hills San Diego CA Real Estate – including, Homes, Townhomes, Condos, and Multifamilies for Sale Search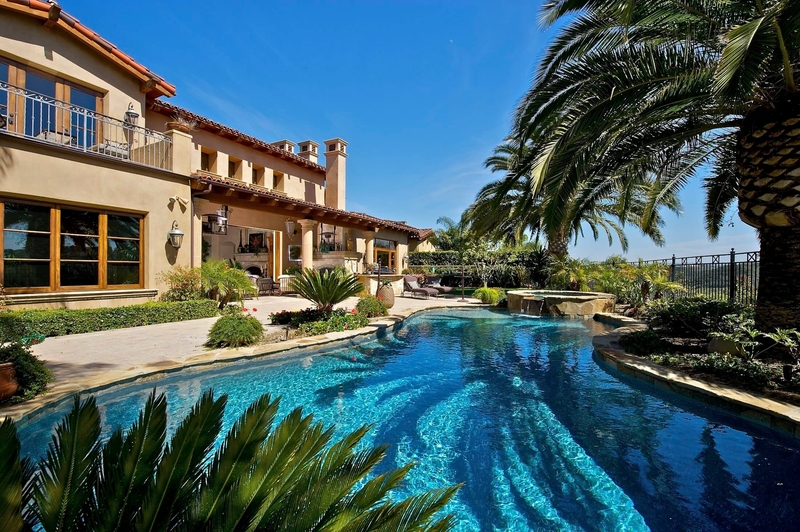 Updated every 5 minutes with the latest real estate for sale in Paradise Hills San Diego CA - including homes, townhomes, condos, and multifamilies - as posted by Paradise Hills real estate agents and brokers - over 30% more listings than Zillow, Realtor, Trulia, and Redfin.
Get Signed Up Now to receive new listings, price changes, and recent sales prices - with the ability to get instant, daily, weekly, bi weekly, or monthly email updates.
By creating your FREE account you can:
Get New Property Email Alerts


Price Change Alerts


Detailed Property Info


Virtual Pictures


Track Recent Active, Pending, and Solds
Get Signed Up Now and get the latest Paradise Hills tax and HUD foreclosures, REO properties, bank owned homes, and short sales being offered at HUGE price reductions and significantly lower than retail value.
Paradise Hills
March 2, 2021
Paradise Hills Information and Highlights
Here's a quick rundown of our list:
Paradise Hills Information and Highlights
Paradise Hills is located in the southeastern section of the city, just east of National City between Rachael Avenue and Dusk Drive. The area is also bordered to the north by Paradise Valley Road and is bordered to the south by State Route 54.
This neighborhood features an abundance of single-family residential communities, while local neighborhood retail centers such as the Paradise Hills Village Center, provides residents with all their commercial shopping needs.
Shopping
Paradise Hills is home to a variety of retailers throughout its major commercial districts, including:
La Salsa Mkt - 2370 Reo Dr - (619) 470-2999
Navy Exchange - 1540 Ridgewood Dr - (619) 470-4089
Apollo's Liquor Market - 2327 Reo Dr - 619-470-2605
S & S Appliance - 6447 Seascape Dr - (619) 264-4633
Big Time Market & Liquor - 2101 Saipan Dr - 619-470-0289
Hafa Adai Gifts-N-Baskets - 2321 Reo Dr - (619) 735-5570
Restaurants
Paradise Hills also features a variety of restaurants and diners that will savor the taste buds of even the most selective patrons.
Known for having an abundance of ethnic cuisine, here is just a small sample of the restaurants within the Paradise Hills neighborhood:
Mike's Giant Pizza - 2357 Reo Dr. - 619-470-7777
Tita's Kitchen - 2720 E Plaza Blvd - 619-472-5801
Karihan Filipino Food - 2220 E Plaza Blvd A-2 - 619-470-0783
Royal Mandarin - 1132 E Plaza Blvd #205 - 619-477-4151
HomeTown Buffet - 1135 Highland Ave - 619-477-7990
Chowking - 2220 E Plaza Blvd - 619-472-9262
Los Tapatios - 2335 Reo Drive - 619-239-3500
Schools
The Paradise Hills neighborhood provides instant access to a multitude of public and private education options nearby, including:
Granger Junior High School
William Penn Elementary School
Paradise Hills Elementary School
Bethune Elementary School
Ira Harbison Elementary School
St. Michael Academy Preschool
Landmarks
Paradise Hills several popular landmarks, which provide residents with numerous opportunities to enjoy the wonderful weather and all the beauty that San Diego has to offer.
Parkside Neighborhood Park – This park encompasses 5.5-acres and features two playgrounds, an open turf area, a multiuse court, picnic & barbecue areas and numerous trails throughout the park.
Paradise Hills Recreation Center - The local recreation center offers a variety of sports and activities for both children and adults. Whether its Youth Soccer, Boxing Cardio classes or a multitude of after-school activities, this rec center has something to offer every resident.
Penn Athletic Field – This local park features a variety of multi-purpose fields, including a lighted baseball field and numerous picnic areas. In addition to the outdoor athletic areas, the facility also has a fitness center, activity game room, and a kitchen that is available for rental.
National City Golf Course – Located less than three miles from the Paradise Hills area, this 9-hole golf course is ideal for players of all skill ranges. The course features a spectacular driving range and more than 5,000-square-feet of putting green, both of which are fully equipped with sporting lights, allowing even the busiest professional time to enjoy a nighttime practice session.
House of Boxing – Since 2011, this neighborhood landmark has grown to become one of the premier boxing gyms in all of San Diego. Providing lessons to both the youth and adults, the facility strives to help residents change their health and lifestyle, while hosting a multitude of training camps for professional boxers such as Canelo Alvarez, Chris Arreola, Josesito Lopez, Donnie "Ahas" Nietes.
Transportation
Paradise Hills is accessible via State Route 54 or Interstate 805. The neighborhood is also accessible by Paradise Valley Road and Rachael Avenue. The neighborhood can also be reached through public transportation on the #962 and #968 bus routes.
Conclusion
If you enjoy tons of outdoor space and enjoy quaint neighborhoods filled with single-family homes, then you will appreciate the character and charm found as a result of living in Paradise Hills.
Paradise Hills Mortgage
Whether you are a first time home buyer, need down payment assistance, were in the military or are now, want to buy in the country side, put down as little as 3%, or much more than that, I have access to the top mortgage programs in the State with over 40 wholesale lenders at my disposal. You will get much lower rates and fees than any local credit union or bank.
Paradise Hills Property Alert
Be the first to know when new Paradise Hills short sales, foreclosures, deeply discounted homes, and brand new hot properties come onto the market before anyone else - over 30% more listings than Trulia, Zillow and Realtor.
Paradise Hills Home Valuation
Do you own a home in Paradise Hills and want to find out instantly and completely free what it is worth in today's market - with absolutely no cost or obligation?
Paradise Hills Market Statistics
Stay up to date with the latest sales prices, market times, days on market, number of homes sold, and over 12 of the most up to date housing statistics going back over 16 years.