Pacific Beach San Diego CA Real Estate – including, Homes, Townhomes, Condos, and Multifamilies for Sale Search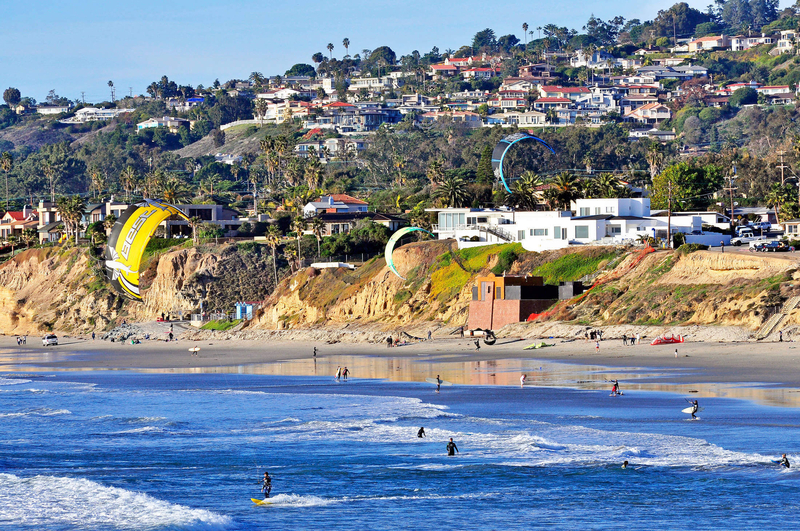 Updated every 5 minutes with the latest real estate for sale in Pacific Beach San Diego CA - including homes, townhomes, condos, and multifamilies - as posted by Pacific Beach real estate agents and brokers - over 30% more listings than Zillow, Realtor, Trulia, and Redfin.
Get Signed Up Now to receive new listings, price changes, and recent sales prices - with the ability to get instant, daily, weekly, bi weekly, or monthly email updates.
By creating your FREE account you can:
Get New Property Email Alerts


Price Change Alerts


Detailed Property Info


Virtual Pictures


Track Recent Active, Pending, and Solds
Get Signed Up Now and get the latest Pacific Beach tax and HUD foreclosures, REO properties, bank owned homes, and short sales being offered at HUGE price reductions and significantly lower than retail value.
Pacific Beach
March 6, 2021
$1,303,900
Med. List Price
Pacific Beach Information and Highlights
Here's a quick rundown of our list:
Pacific Beach Information and Highlights
Pacific Beach is among the primary centers of the San Diego nightlife. The neighborhood features Garnet Avenue, between Mission Boulevard and Ingraham Street, which is the place where many restaurants and bars are located. The nightlife of Pacific Beach is geared towards offering a larger than life experience as compared to the nightlife of downtown San Diego.
While it was formerly an epicenter for younger people, college students, and surfers, Pacific Beach is now gradually becoming a place where older, more affluent, and more professional folks reside. This is mostly due to the increasing rental and property costs.
History
Pacific Beach came into existence in 1886-1888 during the boom years. The area was developed by O.S. Hubbell, R.A. Thomas, A.G. Gassen, D.C. Reed, and Charles W. Pauley. Hubbell did most of the work, as he notably cleared away all the grainfields, pitched in a tent while mapping out the lots. He also worked alongside an auctioneer before finally laying down the work of this community.
Weather
The weather of Pacific Beach is ideal, offering a beautiful setting in bright, sunny days. Much like the rest of the San Diego, the average warmest month and average coolest month are August and January respectively. The lowest temperature ever recorded in this vicinity was 29°F in 1949, so it's safe to say that the region is blessed with a fairly warm climate.
Location
Pacific Beach is amongst one of the neighborhoods of San Diego. It is bounded by Mission Bay and Mission Beach to the south, whereas La Jolla bounds it to the north. To the east and west of this neighborhood are Interstate 5 and the Pacific Ocean respectively.
Shopping
Packed with all kinds of shopping outlets, Pacific Beach is simply put, the shopping hub of San Diego. You can find all varieties of clothes and other such amenities in Garnet Avenue, which is an area famous for the range of outlets found in it. The most notable areas to shop while in Pacific Beach are as follows:
Leilanis Attic - 5105 Cass St - (619) 246-1494
Mission Surf - 4320 Mission Blvd - (858) 483-8837
Thrift Trader - 1416 Garnet Ave - (858) 272-7283
Access Music - 1537 Garnet Ave - (858) 270-3987
Pangaea Outpost - 909 Garnet Ave - (858) 581-0555
Traveler's Depot - 1655 Garnet Ave - (858) 483-1421
Pacific Coast Bicycle - 1815 Garnet Ave - (858) 581-2453
The Fabulous Rag Boutique - 829 Garnet Ave - (858) 270-1993
Pacific Drive Skateboard Shop - 756 Thomas Ave - (858) 270-3361
Movin Shoes Running Centers - 1892 Garnet Ave - (858) 373-2310
Restaurants
Apart from featuring a hefty range of shopping outlets, one more thing that the Garnet Avenue and other such areas in Pacific Beach are renowned for are the restaurants and dining spots. Below are mentioned some of the most notable of these:
Crushed - 967 Garnet Ave - (858) 230-6567
Alta Marea - 4286 Cass St - (858) 272-7247
Costa Brava - 1653 Garnet Ave - (858) 273-1218
Enoteca Adriano - 4864 Cass St - (858) 490-0085
Sushi Ota - 4529 Mission Bay Dr - (858) 270-5670
Board & Brew - 4516 Mission Blvd - (858) 270-2739
The Patio On Lamont - 4445 Lamont St -(858) 412-4648
Pacific Beach Fish Shop - 1775 Garnet Ave - (858) 483-4746
La Perla Cocina Mexicana - 745 Emerald St - (858) 274-3038
Oscar's Mexican Seafood - 703 Turquoise St - (858) 488-6392
Nightlife
"P.B." as dubbed by the local residents, the area serves as the home to San Diego's most developed nightlife scenes. There are a wide array of eateries, bars, and clothing outlets that are open 24/7 for the nightcrawlers. The most notable of bars and eateries in Pacific Beach are mentioned below:
Latitude 32 - 5019 Cass St - (858) 273-0501
West End - 5157 La Jolla Blvd - (858) 488-1191
Cerveza Jack's - 1165 Garnet Ave - (858) 999-0158
The Duck Dive - 4650 Mission Blvd - (858) 273-3825
The Silver Fox - 1833 Garnet Ave - (858) 270-1343
The Tap Room - 1269 Garnet Ave - (858) 274-1010
The Hookah Lab - 1140 Garnet Ave - (619) 416-0294
Iron Pig Alehouse - 1520 Garnet Ave - (858) 412-4299
Thrusters Lounge - 4633 Mission Blvd - (858) 483-6334
Amplified Ale Works - 4150 Mission Blvd - (858) 270-5222
Schools
Pacific Beach public schools are proudly part of the Unified School District of San Diego. These include the Pacific Beach Middle School, the Mission Bay Senior High School, as well as several other elementary schools. Some of the other renowned schools of Pacific Beach notable for the quality of education they offer are mentioned below:
Pacific Beach Middle: An IB World School – 4676 Ingraham St – (858) 273-9070
Barnard Elementary School – 2445 Fogg St – (619) 224-3306
Crown Point Elementary School – 4033 Ingraham St – (858) 273-9830
Landmarks
There are a number of landmarks in Pacific Beach that are major tourism hotspots on a routine basis. This is mostly due to the fact that Pacific Beach is one of those neighborhoods of San Diego that feature a rich and illustrious history. Some of the most notable landmarks based in Pacific Beach are as follows:
Oceanlife, Sun & Waves - Mosaic sculptures – 1200 - 1500 Grand Ave
Ocean Beach Veteran's Memorial – 5099 Newport Ave
Transportation
The MTS (Metropolitan Transit System) which happens to be the San Diego city's public transit service also has several bus routes that serve the Pacific Beach area. These include the Route 8/9 which loops through Pacific Beach and Mission Beach, connecting to the area of Old Town to the south. Apart from that, other forms of transport in Pacific Beach are mentioned below:
San Diego Charter – (858) 483-2257
San Diego Van Service – (858) 876-8267
Gold Coast Town Car Services – (619) 717-0808
Top Dog Limo Bus Phone – (858) 581-3644
Conclusion
Overall, Pacific Beach serves as one of the most important destinations in San Diego as it is home to a nightlife that never ceases to amaze you, along with a history that is enriched with several exceptional landmarks and incidents. Perhaps, the most critical of all, Pacific Beach is an ideal place to own a property or a rental given the fact that it provides such an easy access to all of life's amenities.
Pacific Beach Mortgage
Whether you are a first time home buyer, need down payment assistance, were in the military or are now, want to buy in the country side, put down as little as 3%, or much more than that, I have access to the top mortgage programs in the State with over 40 wholesale lenders at my disposal. You will get much lower rates and fees than any local credit union or bank.
Pacific Beach Property Alert
Be the first to know when new Pacific Beach short sales, foreclosures, deeply discounted homes, and brand new hot properties come onto the market before anyone else - over 30% more listings than Trulia, Zillow and Realtor.
Pacific Beach Home Valuation
Do you own a home in Pacific Beach and want to find out instantly and completely free what it is worth in today's market - with absolutely no cost or obligation?
Pacific Beach Market Statistics
Stay up to date with the latest sales prices, market times, days on market, number of homes sold, and over 12 of the most up to date housing statistics going back over 16 years.