Otay Mesa San Diego CA Real Estate – including, Homes, Townhomes, Condos, and Multifamilies for Sale Search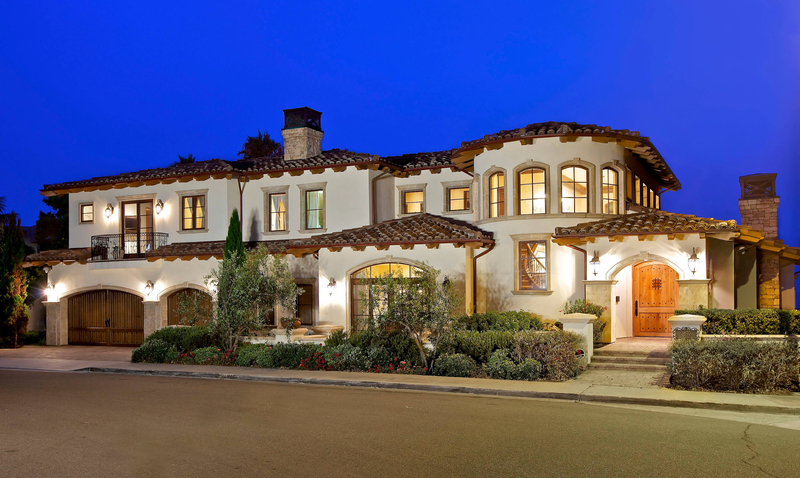 Updated every 5 minutes with the latest real estate for sale in Otay Mesa San Diego CA - including homes, townhomes, condos, and multifamilies - as posted by Otay Mesa real estate agents and brokers - over 30% more listings than Zillow, Realtor, Trulia, and Redfin.
Get Signed Up Now to receive new listings, price changes, and recent sales prices - with the ability to get instant, daily, weekly, bi weekly, or monthly email updates.
By creating your FREE account you can:
Get New Property Email Alerts


Price Change Alerts


Detailed Property Info


Virtual Pictures


Track Recent Active, Pending, and Solds
Get Signed Up Now and get the latest Otay Mesa tax and HUD foreclosures, REO properties, bank owned homes, and short sales being offered at HUGE price reductions and significantly lower than retail value.
Otay Mesa
February 27, 2021
Otay Mesa Information and Highlights
Here's a quick rundown of our list:
Otay Mesa Information and Highlights
Otay Mesa is a community in the southern section of the city of San Diego, just north of the U.S.–Mexico border. It sits right on the international border.
Located 1.5 miles north of the Mexico-United States Border is the 603 megawatt Otay Mesa Energy Center, which came online in 2009. This power plant will be joined with the Pio Pico Energy Center peaker, which will generate an additional 300 megawatts.
Pacific Gateway Park is located between Otay Mesa Road and the international border.
History
Otay (pronounced Oh-Tie) is derived from the Kumeyaay language. Although its meaning is disputed, possible derivations include "otai," meaning "brushy"; "Tou-ti" meaning "big mountain"; or "etaay" meaning "big." Mesa is the Spanish word for plateau, table or tableland.
Aviation pioneer John J. Montgomery made the first controlled flights in the Western Hemisphere using a series of gliders from the west rim of Otay Mesa in 1883/1884.
The area which now includes Otay Mesa was annexed from San Diego County along with other portions of South San Diego in 1957. Additional annexation of almost four thousand acres was approved in 1985.
Since 2010, seven cross-border tunnels have been found linking Warehouses in Otay Mesa with entry points within Mexico.
Location
Otay Mesa is bordered by the Otay River Valley and the city of Chula Vista on the north, Interstate 805 and the neighborhoods of Ocean View Hills and San Ysidro on the west, unincorporated San Diego County on the north and east (including East Otay Mesa), and the Otay Centenario borough of Tijuana Municipality, Mexico on the south.
Major thoroughfares include Otay Mesa Road/California State Route 905, Otay Valley Road/Heritage Road, Siempre Viva Road and California State Route 125. Otay Mesa is the second-least walkable neighborhood of San Diego.
Weather
Otay Mesa, California, gets 9 inches of rain per year. The U.S. average is 37. Snowfall is 0 inches. The average US city gets 25 inches of snow per year. The number of days with any measurable precipitation is 37.
On average, there are 267 sunny days per year in Otay Mesa, California. The July high is around 73 degrees. The January low is 45. The comfort index, which is based on humidity during the hot months, is a 44 out of 100, where higher is more comfortable. The U.S. average on the comfort index is 44.
Shopping
Otay Mesa is right on the border, allowing you to merely throw a stone and have it land in another country – in this case, Mexico. The neighborhood is full of Duty-Free stores, which have special tax exemptions. Locals take advantage of everything San Diego has to offer when it comes to shopping.
World Duty Free – 5775 Camiones Way, San Ysidro, CA 92173 – (619) 662-2028
Reebok Outlet , located in Las Americas Premium Outlets – 4061 Camino De La Plaza #484, San Diego, CA 92173 – (619) 662-1829
Nixon San Diego Outlet – 4459 Camino De La Plaza #426, San Ysidro, CA 92173 – (619) 934-4114 – (619) 934-4114
Sandi Duty Free – 641 E San Ysidro Blvd, San Diego, CA 92173 – (619) 327-4777
Restaurants
Otay Mesa is home to some unique mom-and-pop restaurants that you won't find anywhere else. Every time you turn the corner, you'll find someplace new. Make sure you keep good mental notes – there's no way you'll be able to visit them all in one day!
La Loteria – 9335 Airway Rd, San Diego, CA 92154 – (619) 591-9973
Erik's Deli & Grill – 9660 Via De La Amistad # 110, San Diego, CA 92154 – (619) 661-1866
Landing Strip , located in Brown Field Municipal Airport – 1424 Continental St, San Diego, CA 92154 – (619) 661-6037
Otay Pizza – 2496 Roll Dr, San Diego, CA 92154 – (619) 661-5540
Nightlife
The nightlife in Otay Mesa may appear to be quiet, but being part of San Diego certainly has its perks! Head on over to Chula Vista to discover where the locals spend the night. It's only a hop, skip and a jump away!
Over the Border – 3008 Main St, Chula Vista, CA 91911 – (619) 427-5889
Tacos and Tarros – 2015 Birch Rd # 2003, Chula Vista, CA 91915 – (619) 482-8555
Buffalo Wild Wings – 2015 Birch Rd Suite 715, Chula Vista, CA 91915 – (619) 216-6259
Oggi's Pizza & Brewing Co. – 2130 Birch Rd, Chula Vista, CA 91915 – (619) 746-6900
Schools
Public schools in and near Otay Mesa include Finney Elementary School, Juarez Lincon Elementary School, Los Altos Elementary School, Howard Pence Elementary School, Silverwing Elementary School, San Ysidro Elementary School, Montgomery Middle School, Montgomery High School and San Ysidro High School.
San Ysidro High School – 5353 Airway Rd, San Diego, CA 92154 – (619) 710-2300
San Ysidro Middle School – 4345 Otay Mesa Rd, San Diego, CA 92173 – (619) 428-5551
Ocean View Hills School – 4919 Del Sol Blvd, San Diego, CA 92154 – (619) 661-0457
Vista Del Mar School – 4885 Del Sol Blvd, San Diego, CA 92154 – (619) 661-6753
Landmarks
The culture in Otay Mesa has its own flavor as it sits right on the border of Mexico. This is a rare case where you can cross the border and enjoy the best of both worlds – that of Tijuana and that of San Diego!
Tijuana Cultural Center (CECUT) – Paseo de los Heroes 9350, Zona Urbana Río, 22010 Tijuana, B.C., Mexico – +52 664 687 9600
Las Americas Premium Outlets – 4211 Camino de la Plaza, San Diego, CA 92173 – (619) 934-8400
Eastlake Country Club – 2375 Clubhouse Dr, Chula Vista, CA 91915 – (619) 482-5757
The Gondola Company – 503 Grand Caribe Causeway, Coronado, CA 92118 – (619) 429-6317
Conclusion
Everyone in the country knows about San Diego. San Diego has a unique cultural mix that you will be hard-pressed to find anywhere else in the country as it is one of the few places that literally sits right on the border. Not too many are familiar with Otay Mesa, which means you're in for a cultural treat! Make sure you put this quaint little neighborhood on your itinerary next time you're in the area!
Otay Mesa Mortgage
Whether you are a first time home buyer, need down payment assistance, were in the military or are now, want to buy in the country side, put down as little as 3%, or much more than that, I have access to the top mortgage programs in the State with over 40 wholesale lenders at my disposal. You will get much lower rates and fees than any local credit union or bank.
Otay Mesa Property Alert
Be the first to know when new Otay Mesa short sales, foreclosures, deeply discounted homes, and brand new hot properties come onto the market before anyone else - over 30% more listings than Trulia, Zillow and Realtor.
Otay Mesa Home Valuation
Do you own a home in Otay Mesa and want to find out instantly and completely free what it is worth in today's market - with absolutely no cost or obligation?
Otay Mesa Market Report



Stay up to date with all active, pending, and sold within the last 6 months in Otay Mesa and know the actual sales price versus list price, cost per square feet, days on market, and more!
See the Latest Comparable's Now!