Old Town San Diego CA Real Estate – including, Homes, Townhomes, Condos, and Multifamilies for Sale Search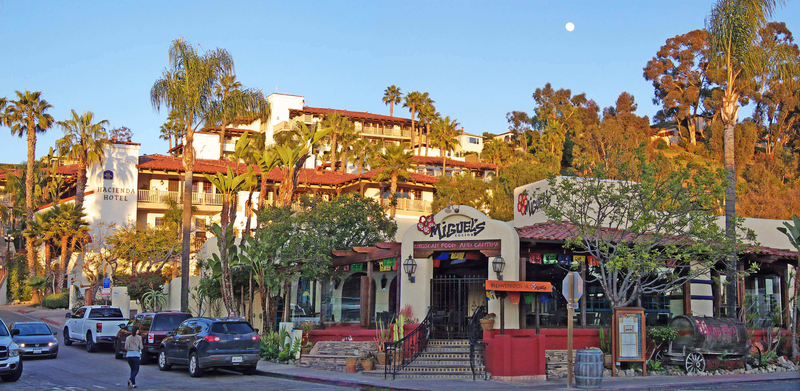 Updated every 5 minutes with the latest real estate for sale in Old Town San Diego CA - including homes, townhomes, condos, and multifamilies - as posted by Old Town real estate agents and brokers - over 30% more listings than Zillow, Realtor, Trulia, and Redfin.
Get Signed Up Now to receive new listings, price changes, and recent sales prices - with the ability to get instant, daily, weekly, bi weekly, or monthly email updates.
By creating your FREE account you can:
Get New Property Email Alerts


Price Change Alerts


Detailed Property Info


Virtual Pictures


Track Recent Active, Pending, and Solds
Get Signed Up Now and get the latest Old Town tax and HUD foreclosures, REO properties, bank owned homes, and short sales being offered at HUGE price reductions and significantly lower than retail value.
Old Town Information and Highlights
Here's a quick rundown of our list:
Old Town Information and Highlights
Old Town is simply put, the birthplace of the place we now call California. The area is filled with a lively, unique, and authentic atmosphere that you're unlikely to find anywhere else, with plenty of historical sites (including the Whaley House, a famous spot that tops many lists of American haunted places) and as many as 17 museums.
Just south of Mission Valley and known as the birthplace of California, Old Town teems with a lively, authentic atmosphere, boasting 17 museums and historical sites including the Whaley House, which tops Travel Channel's America's Most Haunted list.
History
Old Town is the oldest settled neighborhood in the city of San Diego. It also happens to be the place of the very first European settlement in the modern day California. The Mission San Diego de Alcalá and San Diego Presidio were both founded by Junípero Serra and Gaspar de Portolà in 1769 at the San Diego River valley's western end on a bluff.
Weather
On average, the warmest month in Old Town is the month of August, whereas the average coolest month in the area is December. Furthermore, January is notable as the average wettest month in the vicinity. The highest recorded temperature of the region was 111°F which was recorded in 1963. On the other hand, the lowest temperature that was ever recorded here was 29°F in 1949.
Location
Old Town is just south of another notable neighborhood in San Diego, i.e. Mission Valley. Old Town is a neighborhood that contains 93 ha (230 acres). It remains bounded by Mission Hills on its east, Interstate 8 on its north, Bankers Hill on its south, and Interstate 5 on its west.
Shopping
Old Town is a great place to go shopping for souvenirs and other such items. Blessed with a mixed and unique base of shopping locations, the area boasts a number of places where one can go and find a unique mixture of products. Below are the most renowned shopping sites of Old Town:
GUNNZO – 2445 Juan St – (619) 543-1108
Lost Cities - 2802 Juan St - (619) 692-1114
Gum Saan - 2615 San Diego Ave - (619) 291-7754
Sooky's Boutique - 4080 Harney St - (619) 298-1188
Mexpressions - 2505 San Diego Ave - (619) 581-1633
Tienda de Reyes – 2754 Calhoun St – (619) 491-0611
Mermaids Cove – 2415 San Diego Ave – (619) 795-1911
B+C Office Interiors - 2251 San Diego Ave - (858) 549-3735
The Diamond Source - 2474 San Diego Ave - (619) 299-6900
South American Imports – 2461 San Diego Ave – (619) 299-3877
Toby's Candle & Soap Shop – 2645 San Diego Ave – (619) 297-5426
Restaurants
As far as the restaurants of Old Town are concerned, the place has a number of unique destinations where you can go and enjoy a decent meal. Some of the most notable areas where you can go and have a quality meal are as follows:
Harney Sushi - 3964 Harney St - (619) 295-3272
Indian Grill - 2367 San Diego Ave - (619) 294-5770
Dos Brasas - 1890 San Diego Ave - (619) 291-6527
Fiesta de Reyes - 2754 Calhoun St - 619) 297-3100
Old Town Public - 2540 Congress St - (619) 487-0995
Sushi Tadokoro - 2244 San Diego Ave - (619) 297-0298
Rust General Store - 2720 Calhoun St - (619) 295-7878
New Orleans Creole Cafe - 2476 San Diego Ave - (619) 542-1698
Nightlife
Although known as one of the most peaceful localities in all of San Diego, the best thing about Old Town is the fact that it can turn it up when needed, and the neighborhood's nightlife is the perfect example. The following are a few places such as bars and other such areas where you can enjoy the perfect nightlife experience in Old Town:
El Agave - 2304 San Diego Ave - (619) 220-8405
Casa Guadalajara - 4105 Taylor St - (619) 295-5111
Home & Away - 2222 San Diego Ave - (619) 501-0522
Barra Barra Saloon - 4016 Wallace St - (619) 291-3200
Old Town Saloon - 2495 San Diego Ave - (619) 298-2209
Rose's Tasting Room - 2754 Calhoun St - (619) 293-7673
Los Locos Bar & Grill - 2502 San Diego Ave - (619) 688-3938
Churchill Cigar Lounge - 2415 San Diego Ave - (619) 546-7758
Hungry's Kitchen & Tap - 2547 San Diego Ave - (619) 298-0133
Christopher's On Congress - 2539 Congress St - (619) 450-4154
Schools
Old Town also seemingly offers quality education with the number of public schools and other such educational institutions available in the vicinity. Below are mentioned some of the most notorious schools of the region:
Fremont Elementary School – 2375 Congress St – (619) 293-4430
Painting Fiesta – 2802 Juan St – (855) 538-6278
Old Town Academy Charter School – 2021 San Diego Ave
San Diego University for Integrative Studies – 3900 Harney St – (619) 297-1999
Francis Parker School – 6501 Linda Vista Rd – (858) 569-7900
Landmarks
No destination is complete without a unique set of landmarks to its name. The same can be said about Old Town as the landmarks of this place are a standout and are as popular as the neighborhood itself. Apart from the Whaley House which is already a famous destination, some of the area's other landmarks include Old Town San Diego State Historic Park which is a fun little area filled with lots of culture. Apart from this, La Casa de Estudillo and the Mormon Battalion Historic Site are also interesting sights, with the latter offering an interesting look on the story of the Mormon Battalion.
Transportation
Notable transportations of the area include the Red Trolley, which is the iconic bright red trolley famous throughout San Diego. Apart from that, the North County Transit District's Coaster trains are also a notorious choice for many who want to go from downtown San Diego to Old Town or vice versa.
Other than these, perhaps the most important of all is the Old Town Transit Center which is just adjacent to the Old Town San Diego State Historic Park. This transit center services passenger trains operating on the San Diego Coaster and Amtrak's Pacific Surfliner.
Conclusion
All in all, Old Town is a fantastic neighborhood which is proudly a part of the San Diego community. It goes without saying that it is an ideal place to own a property in and as such, all the people that love its distinctive ambiance are recommended to do so.
Old Town Mortgage
Whether you are a first time home buyer, need down payment assistance, were in the military or are now, want to buy in the country side, put down as little as 3%, or much more than that, I have access to the top mortgage programs in the State with over 40 wholesale lenders at my disposal. You will get much lower rates and fees than any local credit union or bank.
Old Town Property Alert
Be the first to know when new Old Town short sales, foreclosures, deeply discounted homes, and brand new hot properties come onto the market before anyone else - over 30% more listings than Trulia, Zillow and Realtor.
Old Town Home Valuation
Do you own a home in Old Town and want to find out instantly and completely free what it is worth in today's market - with absolutely no cost or obligation?
Old Town Market Statistics
Stay up to date with the latest sales prices, market times, days on market, number of homes sold, and over 12 of the most up to date housing statistics going back over 16 years.