Oceanside San Diego CA Real Estate – including, Homes, Townhomes, Condos, and Multifamilies for Sale Search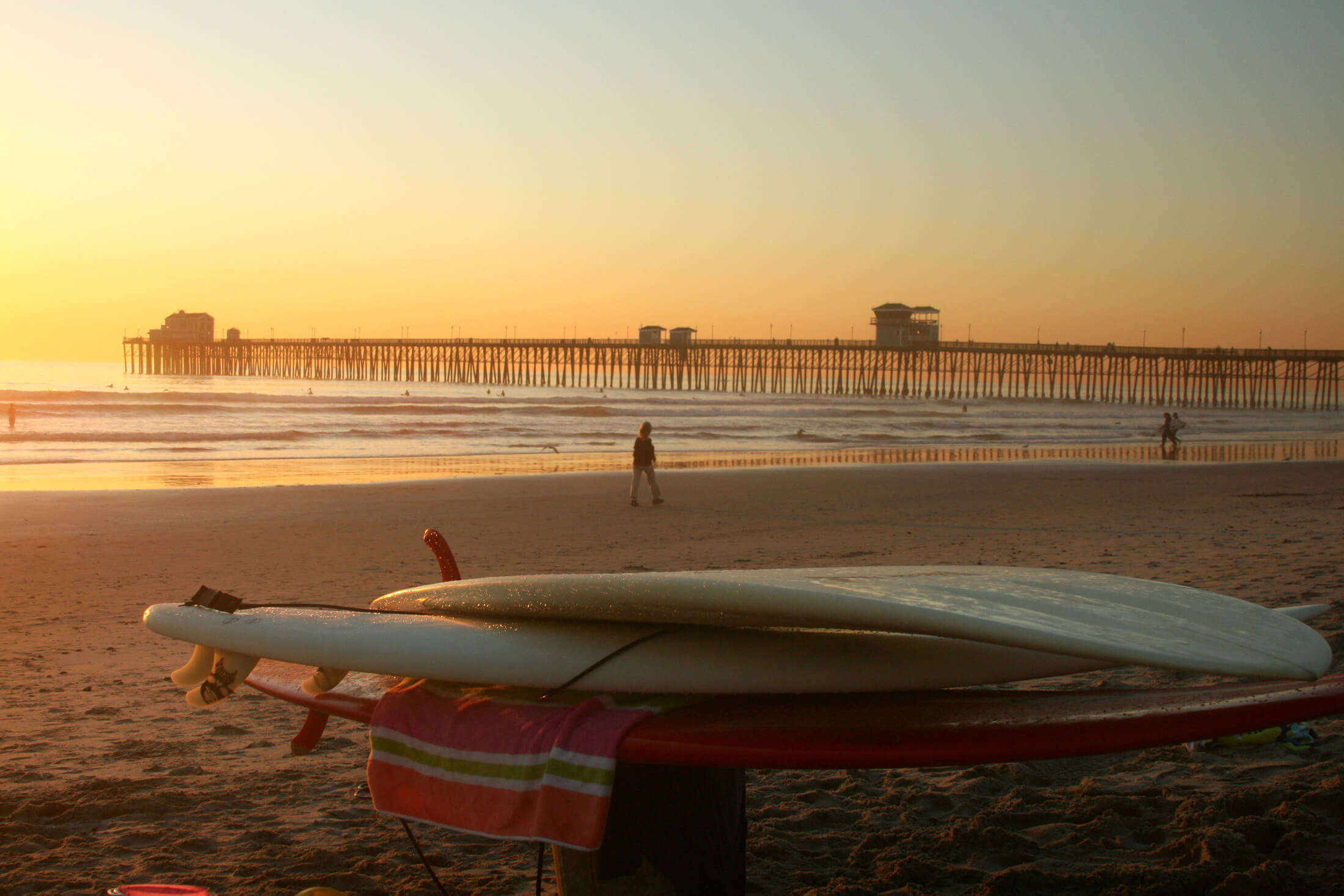 Updated every 5 minutes with the latest real estate for sale in Oceanside San Diego CA - including homes, townhomes, condos, and multifamilies - as posted by Oceanside real estate agents and brokers - over 30% more listings than Zillow, Realtor, Trulia, and Redfin.
Get Signed Up Now to receive new listings, price changes, and recent sales prices - with the ability to get instant, daily, weekly, bi weekly, or monthly email updates.
By creating your FREE account you can:
Get New Property Email Alerts


Price Change Alerts


Detailed Property Info


Virtual Pictures


Track Recent Active, Pending, and Solds
Get Signed Up Now and get the latest Oceanside tax and HUD foreclosures, REO properties, bank owned homes, and short sales being offered at HUGE price reductions and significantly lower than retail value.
Oceanside Information and Highlights
Here's a quick rundown of our list:
Oceanside Information and Highlights
A young vibrant community that was originally settled by Native Americans, Oceanside's fortunes have turned from a rural seaside hamlet into a bustling town with the a bright future on its horizon.
The town has been passed around like spoils of wars since its inception in pre-colonial times. Tribes fought over its magnificent vistas, only to fell the boot-heel of Conquistadors in the 18th century. Mexican's shooed and swatted out pesky Spaniards, only to find themselves on the run once the US turned its greedy sights of the west coast.
After its Uncle Sam conquest in 1848, Oceanside founding father Andrew Jackson Myers started to a attract investors in the hope of transforming the town in one of California's premier vacation sites; its six mile stretch of sandy beaches making it ideal for such a flight of fancy.
The true coup to its economy happened during the Second World War when the Interstate was conveniently placed near its borders and the Marine Corps established the Base Camp Pendleton. Since that very second, Oceanside has been home to U.S. armed personnel.
Oceanside is the ideal neighborhood for fresh families and wayward travelers seeking a brand new start. Its relatively affordable housing being a much sought after feature for those on a budget.
Weather
Oceanside is the proud owner of a semi-arid climate; a weather system, that due to its fundamental lack of humidity, is quiet beneficial to a number of ailments. The average high temperatures range from 64 °F to 77 °F, while the average low temperatures range from 45 °F to 64 °F.
Recreation
Oceanside, putting to one corner its natural splendor and its heavenly beaches, has managed to horde a number of excellent recreational activities. The main vein, by which it conducts its pleasure, being its natural landscapes and envious weather conditions. In Oceanside, if you're not outdoors then you're are missing out on absolutely everything. Its event a calendar is annually swamped with meets and competitions (one of its most famous is The Woman's Surf Competition and Supergirl Pro Jam event). In Oceanside you'll never be bored, if sweating a bit and kicking your endorphins into a froth is your sort of fun.
The California Surf Museum - 312 Pier View Way.


Mount Ecclesia - 2222 Mission Ave.


Race Across America - Annual Event.


SoCal Sports Complex - 3300 El Corazon Drive - 858-342-4436.


Emerald Isle Golf Course - 660 S El Camino Real - 760-721-4700.


Goat Hill Park - 2323 Goat Hill Dr - 760-433-8590.
Shopping
Oceanside has a positive stew of boutiques, markets and fashionable stores. Its Downtown even hosts a gathering of local vendors, hot food and live entertainment every Thursday. Meanwhile, due to its large population, Oceanside has managed to corral some of the biggest brands and big-box stores in the country.
Lamps Plus - 2598 Vista Way - (760) 721-1606
Gearhound - 3768 Mission Ave - (760) 231-1331
Seaside Flowers - 212 Artist Alley - (760) 722-5602
Captain's Helm - 1832 S Coast Hwy - (760) 721-1004
Missus Potts - 4225 Oceanside Blvd - (760) 517-6319
Cigar Grotto Inc. - 220 N Coast Hwy - (760) 722-1602
Asylum Surf Shop - 310 Mission Ave - (760) 722-7101
Alfred Angelo Bridal - 2665 Vista Way - (760) 433-0400
Oceanside Jewelers - 222 N Coast Hwy - (760) 722-4950
Z Vapor Room - 2216 S El Camino Real - (760) 529-5200
Restaurants
The best way to describe Oceanside's culinary stock is by saying: "buddy, the world is your oyster… Now, would you please pass the aforementioned oyster?"
In Oceanside, the only thing that limits your belly's consumption of thrilling new bites and palate arresting sensation is your imagination or your ignorance. So, go to your local bookstore, fetch a copy of the oddest and most exotic foods spread throughout the world, and find solace in the knowledge that your guide has rapidly turned into a checklist.
608 - 608 Mission Ave - (760) 291-1040
Fratelli's - 3915 Mission Ave - (760) 696-9007
333 Pacific - 333 N Pacific St - (760) 433-3333
That Boy Good - 207 N Coast Hwy - (760) 433-4227
Guahan Grill - 4259 Oceanside Blvd - (760) 806-4826
Stratford at the Harbor - 280 S Harbor Dr - (760) 453-2073
Miramar Fish Tacos & Beer - 41 Douglas Dr - (760) 721-2147
Flying Pig Pub & Kitchen - 626 S Tremont St - (760) 453-2940
Panca Peruvian Rotisserie - 1902 S Coast Hwy - (760) 722-3396
Rosina's Italian Restaurant - 3613 Ocean Ranch Blvd - (760) 721-5000
Nightlife
Like any coastal town, bubbling with twenty-year-olds, surfers and Military personal, the nighttime has a way of turning wild at any given moment. Oceanside knows who butters its bread. Its many bars, casinos and like to turn up the knob and ratchet up the fun come twilight. Its Chamber of Commerce is so knowledgeable and understanding of Oceanside's need to howl at the moon, that every Thursday it host the Sunset Market: and open air festivity of good humor, smashing food and excellent tunes.
Fiesta Mexicana - 3784 Mission Ave - (760) 757-9872
The Miller's Table - 514 S Coast Hwy - (442) 615-7200
Surfside Tap Room - 507 N Coast Hwy - (760) 730-5449
Irinas Bar and Grill - 3375 Mission Ave - (760) 433-5086
Dani P's Cork & Tap - 560 Greenbrier Dr - (760) 967-0128
O'side Sports Bar & Grill - 113 S Coast Hwy - (442) 500-1090
Barrel Republic Oceanside - 215 N Coast Hwy - (760) 435-0042
Tony's Sports Bar and Grill - 274 S Harbor Dr - (760) 433-8466
Demographics
Population: 167,086
Population Density: 3,961.8 people per square mile.
Median Age: 35.2 years.
Male/Female Ratio: For every 100 females age 18 and over, there were 95.0 males.
Local/Notable Employers
Aside from a City System that is constantly on the lookout for new employees to fill in a couple of government payed jobs, and a Casino hungrily chewing down 20 year-olds with nimble fingers, Oceanside is also the home and branch of some of the finest companies. Among them a burgeoning medical center, a fantastic college, a proficient tech-startup and a Japanese distributer of just about everything (tapes, insulation, LCDs, Vinyls, etc).
Tri-City Medical Center


MiraCosta College - 1 Barnard Drive.


Genentech Inc .


Nitto Denko
Schools
In Oceanside you'll never find yourself in want of an educational. You'll discover a slew of schools, educational conglomerates and even the occasional off-the-beaten path career opportunity.
Lincoln Middle School - 2000 California St - 760-901-8900.


Palmquist Elementary School - 1999 California - 760-757-0337.


E G Garrison Elementary School - 333 Garrison St - 760-901-7600.


El Camino High School - 400 Rancho Del Oro Dr - 760-901-8000.


Martin Luther King Jr. Middle School - 1290 Ivey Ranch Rd - 760-901-8800.
Landmarks
Beaches, beaches and beaches, around its 6 miles of stretched out sandy dunes is where most of Oceanside's iconic buildings find proper footing. Still, one most be reminiscent, and forget to point out one of its most legendary and mystical edifices, Mount Ecclesia, home of the Rosicrucian Fellowship.
Goat Hill Park - 2323 Goat Hill Dr - 760-433-8590.


Mount Ecclesia - 2222 Mission Ave.


Emerald Isle Golf Course - 660 S El Camino Real - 760-721-4700.


The Southern California Beach Club - 121 S Pacific St - 760-722-6666.


California Welcome Center - 928 N Coast Hwy - 760-721-1101.


SoCal Sports Complex - 3300 El Corazon Drive - 858-342-4436.
Conclusion
Oceanside is a happening town that never sleeps. It is one of northern San Diego's most distinctive cities. Its young population, infecting the land with idealism, joy and enthusiasm. A great place to always feel young at heart and happily discover that age is only a state of mind.
Oceanside Mortgage
Whether you are a first time home buyer, need down payment assistance, were in the military or are now, want to buy in the country side, put down as little as 3%, or much more than that, I have access to the top mortgage programs in the State with over 40 wholesale lenders at my disposal. You will get much lower rates and fees than any local credit union or bank.
Oceanside Property Alert
Be the first to know when new Oceanside short sales, foreclosures, deeply discounted homes, and brand new hot properties come onto the market before anyone else - over 30% more listings than Trulia, Zillow and Realtor.
Oceanside Home Valuation
Do you own a home in Oceanside and want to find out instantly and completely free what it is worth in today's market - with absolutely no cost or obligation?
Oceanside Market Statistics
Stay up to date with the latest sales prices, market times, days on market, number of homes sold, and over 12 of the most up to date housing statistics going back over 16 years.