Ocean Beach San Diego CA Real Estate – including, Homes, Townhomes, Condos, and Multifamilies for Sale Search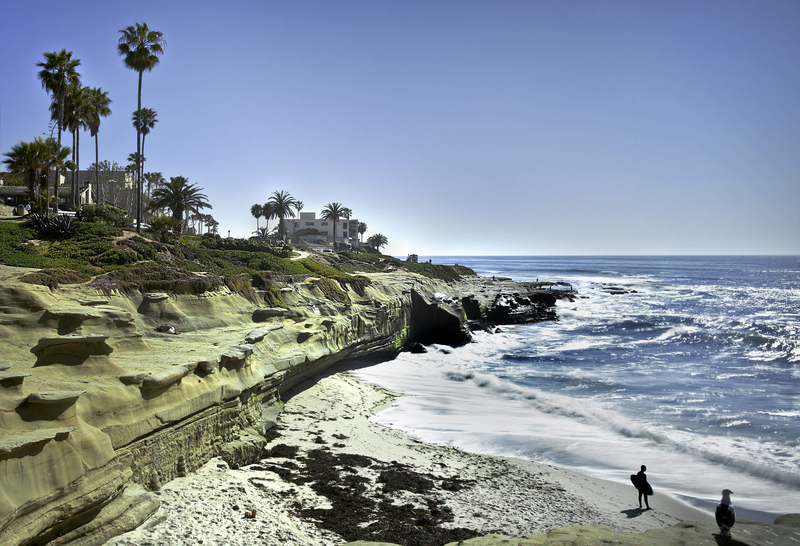 Updated every 5 minutes with the latest real estate for sale in Ocean Beach San Diego CA - including homes, townhomes, condos, and multifamilies - as posted by Ocean Beach real estate agents and brokers - over 30% more listings than Zillow, Realtor, Trulia, and Redfin.
Get Signed Up Now to receive new listings, price changes, and recent sales prices - with the ability to get instant, daily, weekly, bi weekly, or monthly email updates.
By creating your FREE account you can:
Get New Property Email Alerts


Price Change Alerts


Detailed Property Info


Virtual Pictures


Track Recent Active, Pending, and Solds
Get Signed Up Now and get the latest Ocean Beach tax and HUD foreclosures, REO properties, bank owned homes, and short sales being offered at HUGE price reductions and significantly lower than retail value.
Ocean Beach
March 28, 2023
$1,037.11
Avg. $ / Sq.Ft.
$2,922,500
Med. List Price
Ocean Beach Information and Highlights
Here's a quick rundown of our list:
Ocean Beach Information and Highlights
Offering an enthralling view of San Diego's sunset, Ocean Beach can simply be defined as a historic, full of life and breathtakingly beautiful neighborhood. The day starts with tiny golden droplets of beaches shining in the sunlight and ends with colorful lights, music, food, drinks, dance, and party with orange sun setting down behind the blue waters.
Ocean Beach is known for its captivating charcoal roads surrounded by tall trees and beautiful houses. Most of the houses located close to the beaches have glass walls as one cannot simply keep their eyes off the beauty of the locality. So if you are planning to move to Ocean Beach, visiting it, or buying a property there then this quick guide is definitely your next best friend.
History
Before 1887, Ocean Beach was known as Mussel Beach because of infinite mussels found on the shore. The development of this less inhabited area started in 1887 when Albert E. Higgins and Billy Carlson, the two developers, visited and named it the Ocean Beach due to a series of ocean beaches here. The slow but steady development was sped up with the development of Ocean Beach Railroad. Later, Ocean Beach Elementary School, Correia Middle School, YMCA, Church, and Cleator Community Park attracted more people from all over America but the core center of attention became the construction of Wonderland Amusement Park.
As more people started visiting Ocean Beach, the investors took advantage of its clear blue water and golden sand, and introduced water sports. Surfing was introduced in 1916, soon followed by Kahanamoku. In 1970s, local urban development started including construction of more attractive houses, tourist resorts, hotels, restaurants, and beachside entertainment zones.
Location
San Diego's beachfront neighborhood, Ocean Beach is located only 7 miles from Downtown San Diego. Situated at San Diego River's estuary, it is on the south of Mission Beach and Mission Bay, and just next to Point Lama's northern side. Spread over 742 acres, its neighborhoods include the following.
Pacific Ocean on the West
Froude Street, West Point Loma Boulevard and Seaside Street on the south
Weather
The weather of Ocean Beach remains fresh, breezy, and moderately sunny throughout the year. It is mostly 55 to 65 Fahrenheit from January to April. Then the weather starts rising and goes from 65 to 75 degree Fahrenheit from April to October. The sun starts cooling down from October and the weather is variable during this time, but moderate temperatures are noted through the remaining months. With medium precipitation and high humidity throughout the year, the beachfront is mostly windy. Medium breezes make the weather pleasant in remaining parts of the neighborhood.
Shopping
Stuff your wallet with money because this is the time to make the best of your shopping experiences at top shopping destinations in Ocean Beach, San Diego.
Noon Designs - 4993 Niagara Ave - (619) 523-1744
Falling Sky Pottery - 1951 Abbott St - (619) 226-6820
Golden Seashell - 4920 Newport Ave - (619) 225-0481
Crystal Visions - 4966 Santa Monica Ave - (619) 255-5551
Sunshine Daydreams - 4979 Newport Ave - (619) 225-0708
The Holistic Science Co. - 4852 Voltaire St - (619) 365-9708
Ocean Gifts and Shells - 4934 Newport Ave - (619) 224-6702
Newport Avenue Antique Center - 4864 Newport Ave - (619) 222-8686
The Chameleon Hair Lounge & Boutique - 4728 Voltaire St - (619) 223-7006
Restaurants
Here we have listed the popular most restaurants and eateries in Ocean Beach, San Diego.
Hodad's - 5010 Newport Ave - (619) 224-4623
The Joint - 4902 Newport Ave - (619) 222-8272
Sundara - 1774 Sunset Cliffs Blvd - (619) 889-0639
OB Noodle House - 2218 Cable St - (619) 450-6868
The Village Kitchen - 4853 Newport Ave - (619) 222-0151
Pizza Port Ocean Beach - 1956 Bacon St - (619) 224-4700
South Beach Bar & Grille - 5059 Newport Ave - (619) 226-4577
Plant Power Fast Food - 2204 Sunset Cliffs Blvd - (619) 450-6845
BO-beau kitchen + bar - 4996 W Point Loma Blvd - (619) 224-2884
The Old Townhouse Restaurant - 4941 Newport Ave - (619) 222-1880
Nightlife
Ocean Beach, San Diego is star of the eyes primarily because of its active lifestyle. With countless festivals, contests and activities going throughout the year, there is always something to mark on the calendar. Even when there is nothing going on in the town, the night lights are beaming on the beach with lots of food, drinks, beer, music and dancing crowds. But if you are in mood of grabbing a midnight snack, mocha, dips, or just a shot of beer, then here is a list of top bars and pubs to make your every moment captive.
BBQ House - 5025 Newport Ave - (619) 222-4311
OB Brewery - 5041 Newport Ave - (619) 955-8053
The 3rd Corner - 2265 Bacon St - (619) 223-2700
Mother's Saloon - 2228 Bacon St - (619) 221-8100
Catalina Lounge - 4202 Voltaire St - (619) 224-4979
Raglan Public House - 1851 Bacon St - (619) 794-2304
Winstons Beach Club - 1921 Bacon St - (619) 222-6822
Helm's Brewing Co. - 4896 Newport Ave - (619) 795-1991
The Reunion Pub - 2205 Mendocino Blvd - (619) 794-0412
Schools
There are a number of schools teaching with subject-specific and age-specific studies. Irrespective of Ocean Beach's common perspective as tourism-centered locality, the citizens maintain high-class educational infrastructure by getting their children enrolled in schools and sending them to high schools and universities later.
Ocean Beach Elementary School
Correia Junior High School
Sunset View Elementary School
High Tech Middle Media Arts
Cabrillo Elementary School
Landmarks
The transformation of Ocean Beach from a less inhabited land to a full-fledge tourism site has made it a center of American history. Several historic events and competitions are held here. It is tough to note down the complete story of this history-rich region but we have tried to list down a few of the most common interest.
OB Pier and Tidepools – Being one of the most visited historic landmarks in Ocean Beach, OB Pier and Tidepools is known for its stunning beauty, breathtaking view of the ocean on one side and city on the other side, and its grand opening in July 1996 in which around 600,000 people participated.
OB Self-Guided Historic Walk – You don't need a guide to look right and left and adore this stone carved building constructed in 1900s. While strolling, you will see buildings that were constructed during Resort Days of 1920s and some of them dating more back.
Community Murals of OB – Learn OB's history, identity, and culture painted on walls by the locals before social networking times at Community Murals of OB.
Point Loma Lighthouse – Constructed in 1885, the 422 feet tall lighthouse is a center of tourism now. Its services have been replaced by a new lighthouse due to its incompetence against fog.
Transportation
Apart from the private executive Limousine services, San Diego Metropolitan Transit System is commonly used as means of transport within the city and to the beach. Private taxis, trains, and Red Trolley services are also used to commute within the city. Sprinter is the light 22-mile long train system which takes only $2 for children and $5 for adults to transport passengers.
Conclusion
Ocean Beach is an amalgam of history, culture, modernity, beauty, and amazing architecture. OB has given renowned names to the nation including John Reis, Michael Dormer, Andy Rathbone, David Wells and a lot of others. The uniqueness of Ocean Beach lies in its capacity to transform and update according to modern times along with maintaining its real essence.
Ocean Beach Mortgage
Whether you are a first time home buyer, need down payment assistance, were in the military or are now, want to buy in the country side, put down as little as 3%, or much more than that, I have access to the top mortgage programs in the State with over 40 wholesale lenders at my disposal. You will get much lower rates and fees than any local credit union or bank.
Ocean Beach Property Alert
Be the first to know when new Ocean Beach short sales, foreclosures, deeply discounted homes, and brand new hot properties come onto the market before anyone else - over 30% more listings than Trulia, Zillow and Realtor.
Ocean Beach Home Valuation
Do you own a home in Ocean Beach and want to find out instantly and completely free what it is worth in today's market - with absolutely no cost or obligation?
Ocean Beach Market Statistics
Stay up to date with the latest sales prices, market times, days on market, number of homes sold, and over 12 of the most up to date housing statistics going back over 16 years.