North Park San Diego CA Real Estate – including, Homes, Townhomes, Condos, and Multifamilies for Sale Search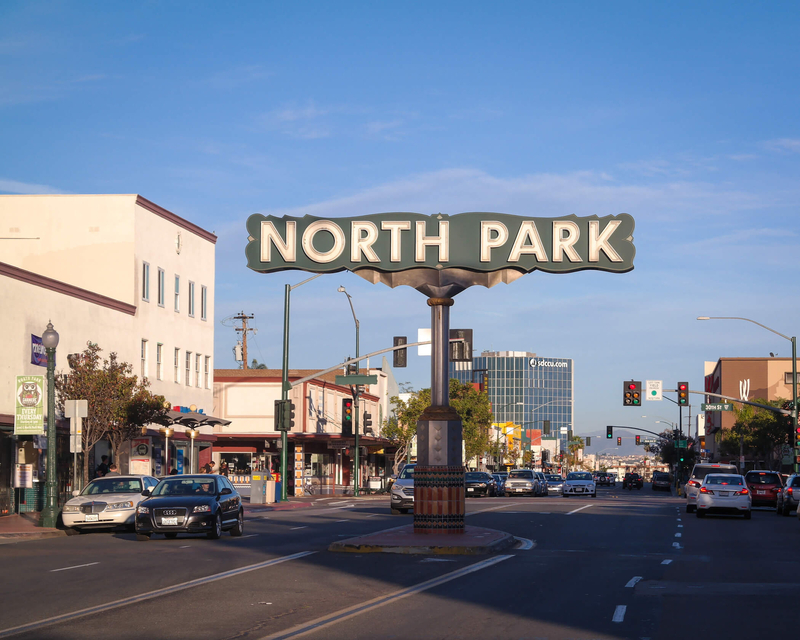 Updated every 5 minutes with the latest real estate for sale in North Park San Diego CA - including homes, townhomes, condos, and multifamilies - as posted by North Park real estate agents and brokers - over 30% more listings than Zillow, Realtor, Trulia, and Redfin.
Get Signed Up Now to receive new listings, price changes, and recent sales prices - with the ability to get instant, daily, weekly, bi weekly, or monthly email updates.
By creating your FREE account you can:
Get New Property Email Alerts


Price Change Alerts


Detailed Property Info


Virtual Pictures


Track Recent Active, Pending, and Solds
Get Signed Up Now and get the latest North Park tax and HUD foreclosures, REO properties, bank owned homes, and short sales being offered at HUGE price reductions and significantly lower than retail value.
North Park
February 25, 2021
North Park Information and Highlights
Here's a quick rundown of our list:
North Park Information and Highlights
As one of the largest neighborhoods in the city of San Diego, North Park is a collection of quaint single-family homes, dense multi-unit apartment buildings, numerous commercial business districts and a variety of parks and green space.
Founded in the late 1800's, the North Park neighborhood originally began as a 40-acre lemon grove, until the rapid growth of San Diego eventually resulted in the area being redeveloped into one of the first residential and commercial shopping districts in the city.
Centrally located in the heart of the city, the North Park area is filled with an abundance of retailers, restaurants and entertainment options that will keep even the most active residents busy with new eateries and venues to explore.
Shopping
The North Park neighborhood provides residents with all of their shopping needs through a variety of retailers, including:
Adams Avenue Bicycles - 2602 Adams Ave - 619-295-8500
Controversial Bookstore - 3063 University Ave - 619-296-1560
Gym Standard - 2903 El Cajon Blvd - 619-501-4996
Hunt & Gather - 2871 University Ave - 619-297-3040
Love & Aesthetics - 2910 University Ave - 619-487-9302
Mimi & Red Boutique - 3041 University Ave - 619-298-7933
Pigment - 3801 30th St - 619-501-6318
Simply Local - 3013 University Ave - 619-756-7958
The Fresh Yard - 3774 30th St - 619-287-1980
The General Store - 2002 University Ave - 619-501-9892
Restaurants
Residents of the North Park neighborhood have access to a huge selection of restaurants and cafes, which range for mainstream restaurant franchise to the local boutique eatery.
Here are some of the restaurants you will enjoy within the North Park neighborhood:
Alexander's - 3391 30th St - 619-281-2539
Caffè Calabria - 3933 30th St - 619-291-1759
Carnitas' Snack Shack - 2632 University Ave - 619-294-7675
Hanna's Gourmet - 2864 Adams Ave - 619-280-5600
The Smoking Goat Restaurant - 3408 30th St - 619-955-5295
Tostadas - 3139 University Ave - 619-450-4788
Waypoint Public - 3794 30th St - 619-255-8778
The Smok'd Hog - 3749 Park Blvd - 619-546-5467
Twist - 2041 University Ave - 619-260-1813
West Coast Tavern - 2895 University Ave - 619-295-1688
Nightlife
North Park is definitely the place for the local bar nightlife scene. Regardless of your style, the North Park neighborhood will give you instant access to everything from casual bars and tap houses to the live performances of the Observatory.
Below are the local bars and pubs that are often frequented among North Park residents, including:
Bluefoot Bar & Lounge - 3404 30th St - 619-756-7891
California Tap Room - 3812 Ray St - 619-542-9990
Dunedin - 3501 30th St - 619-255-8566
Observatory - 2891 University Ave - 619-239-8836
Pardon My French Bar & Kitchen - 3797 Park Blvd - 619-546-4328
Pecs - 2046 University Ave - 619-296-0889
Polite Provisions - 4696 30th St - 619-677-3784
Seven Grand - 3054 University Ave - 619-269-8820
Splash Wine Lounge - 3043 University Ave - 619-296-0714
The Ritual Kitchen and Beer Garden - 4095 30th St - 619-283-1618
Tiger! Tiger! - 3025 El Cajon Blvd - 619-487-0401


Urban Solace - 3823 30th St - (619) 295-6464


Schools
There are numerous public and private education options within the North Park neighborhood for children of all grade levels, including:
McKinley Elementary School
Saint Augustine High School
Mc Gill School of Success
Albert Einstein Academies
Landmarks
There are several iconic landmarks that offer a variety of activities and make the North Park area an ideal neighborhood for singles, couples and families alike.
North Park Recreation Center & Community Park – This beautiful facility features tons of green space and an abundance of walking trails. In addition to the serene environment, this landmark features a baseball field, racquetball courts, playground, and a recreation center that hosts a number of various classes and programs throughout the year.
Queen Bee's Art and Cultural Center – This 3,500-square-foot multi-purpose facility is the centralized location for a variety of concerts, art exhibits, dance recitals, private parties and special events. Queen Bee can hold up to 300 patrons and has a stage large enough to accommodate a 15-piece band or ensemble.
Balboa Park – This iconic park is one of the defining landmarks of San Diego. Covering nearly 1,200 acres, this expansive park features an abundance of walking paths, green space, museums, and theaters. The park is also home to the world-renowned San Diego Zoo.
Transportation
North Park is accessible via Interstate 805 or by El Cajon Boulevard or University Avenue. This popular neighborhood can also be easily reached via a number of public transportation options, including the #1, #2, #6, #7, #15, #19 #115 and #908 bus routes.
Conclusion
If you want to live in one the premier, in-demand neighborhoods in San Diego that is conveniently located to all the conveniences you would expect from an urban neighborhood, you will love the prestige, peace and tranquility living in the North Park area.
North Park Mortgage
Whether you are a first time home buyer, need down payment assistance, were in the military or are now, want to buy in the country side, put down as little as 3%, or much more than that, I have access to the top mortgage programs in the State with over 40 wholesale lenders at my disposal. You will get much lower rates and fees than any local credit union or bank.
North Park Property Alert
Be the first to know when new North Park short sales, foreclosures, deeply discounted homes, and brand new hot properties come onto the market before anyone else - over 30% more listings than Trulia, Zillow and Realtor.
North Park Home Valuation
Do you own a home in North Park and want to find out instantly and completely free what it is worth in today's market - with absolutely no cost or obligation?
North Park Market Statistics
Stay up to date with the latest sales prices, market times, days on market, number of homes sold, and over 12 of the most up to date housing statistics going back over 16 years.