National City San Diego CA Real Estate – including, Homes, Townhomes, Condos, and Multifamilies for Sale Search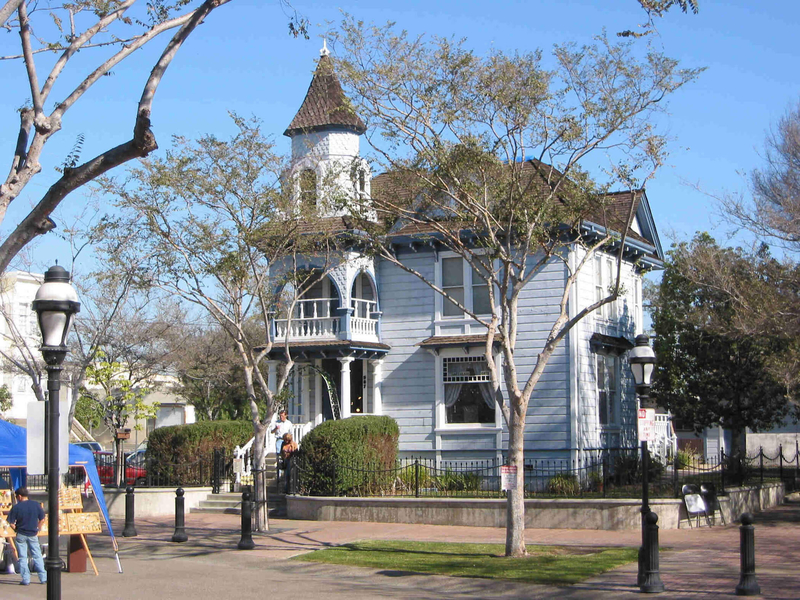 Updated every 5 minutes with the latest real estate for sale in National City San Diego CA - including homes, townhomes, condos, and multifamilies - as posted by National City real estate agents and brokers - over 30% more listings than Zillow, Realtor, Trulia, and Redfin.
Get Signed Up Now to receive new listings, price changes, and recent sales prices - with the ability to get instant, daily, weekly, bi weekly, or monthly email updates.
By creating your FREE account you can:
Get New Property Email Alerts


Price Change Alerts


Detailed Property Info


Virtual Pictures


Track Recent Active, Pending, and Solds
Get Signed Up Now and get the latest National City tax and HUD foreclosures, REO properties, bank owned homes, and short sales being offered at HUGE price reductions and significantly lower than retail value.
National City
March 5, 2021
National City Information and Highlights
Here's a quick rundown of our list:
National City Information and Highlights
National City is a city in San Diego County, California. The population was 58,582 at the 2010 census, up from 54,260 at the 2000 census. National City is the second-oldest city in San Diego County. They go by the motto: "In the Center of It All."
History
For thousands of years, the Kumeyaay people, also known as Tipai-Ipai, lived peacefully and prospered in San Diego County's moderate climate. The area known as National City today was part of the Kumeyaay's ancestral territory which ranged east to El Centro, north to Escondido and south to Baja California. The Kumeyaay were skilled hunters and innovative agriculturists. The Kumeyaay established their rich cultural identity and traditions, many of which are still practiced and honored today. The Kumeyaay first encountered Europeans with the arrival of Juan Rodriguez Cabrillo in 1542 in what is now San Diego. By the year 1769, when Spanish soldiers and missionaries, led by Father Junipero Serra, founded the Mission San Diego de Alcalá and the Presidio of San Diego, the destruction of the Kumeyaay way of life had irreversibly begun. By the late 18th century, Spaniards entered Tipai-Ipai (Kumeyaay) territory, bringing with them non-native, invasive flora, and domestic animals like horses and cattle, which caused the degradation to the local ecology.
Location
National City is bounded by San Diego to the north and northeast, Bonita to the southeast, and Chula Vista to the south across the Sweetwater River. San Diego Bay lies to the immediate west of the city. Also, within the boundaries of National City on the eastern side of town is the unincorporated area of San Diego County known as Lincoln Acres. National City is 15 minutes away from the U.S.–Mexico Border (Tijuana).
Weather
National City, California, gets 9 inches of rain per year. The U.S. average is 37. Snowfall is 0 inches. The average US city gets 25 inches of snow per year. The number of days with any measurable precipitation is 37.
On average, there are 258 sunny days per year in National City, California. The July high is around 73 degrees. The January low is 45. The comfort index, which is based on humidity during the hot months, is a 46 out of 100, where higher is more comfortable. The U.S. average on the comfort index is 44.
Shopping
Being situated in the very vicinity of San Diego has its perks. Even if you don't feel like shopping in National City, you not only have all of San Diego at your fingertips but the very Gateway to the Americas, where you can spend the day in Mexico and come back by the end of the day!
Disney Store , located in Westfield Plaza Bonita – 3030 Plaza Bonita Rd, National City, CA 91950 – (619) 470-3391
Dream Crystal Gifts Inc. – 1536 Highland Ave., National City, CA 91950 – (619) 477-3577
Zumiez – 3030 Plaza Bonita Rd #2350, National City, CA 91950 – (619) 470-3563
Vans , located in Westfield Plaza Bonita – 3030 Plaza Bonita Rd, National City, CA 91950 – (619) 475-2549
Restaurants
If you've never had a burger from In–N–Out, you have no idea what you're missing. It is one of the most coveted fast food burger chains in California. They have a seemingly endless drive–thru line, yet they only serve three things: one type of burger, one type of fries, and soft drinks. That alone is a testament to it sheer popularity and deliciousness!
Royal Mandarin , located in South Bay Plaza North – 1132 E Plaza Blvd #205, National City, CA 91950 – (619) 477-4151
Tita's Kitchenette – 2720 E Plaza Blvd, National City, CA 91950 – (619) 434-3879
In-N-Out Burger – 500 Mile-Of Cars Way, National City, CA 91950 – (800) 786-1000
Family House of Pancakes – 1900 E Plaza Blvd, National City, CA 91950 – (619) 477-3197
Nightlife
It's really convenient when you're in a town so close to a national border. You not only have everything in National City, everything in San Diego (and everything in between) but if you wanted to, you could take a night out and go have a great time in Mexico! How many other places in the nation could offer you that?
Machete Beer House – 2325 Highland Ave., National City, CA 91950 – (619) 773-6986
The Waterfront Grill @ Pier 32 Marina - San Diego – 3201 Marina Way, National City, CA 91950 – (619) 718-6240
All Star Sports Bar & Grill – 4076 Bonita Rd, Bonita, CA 91902 – (619) 470-8000
POSH bar – 683 Broadway, Chula Vista, CA 91910 – (323) 695-0725
Schools
National City's 10 public elementary schools are within the National School District. Elementary schools include Central, El Toyon, Ira Harbison, John Otis, Kimball, Las Palmas, Lincoln Acres, Olivewood, Palmer Way and Rancho de la Nación (formerly New Horizons School). There is one charter school, Integrity Charter School.
National City's public middle and high schools are within the Sweetwater Union High School District. Middle schools include National City Middle School and Granger Junior High School. There is one high school – Sweetwater High School.
Central School – 933 E Ave., National City, CA 91950 – (619) 336-7400
National City Middle School – 1701 D Ave., National City, CA 91950 – (619) 336-2600
Granger Junior High School – 2101 Granger Ave., National City, CA 91950 – (619) 472-6000
Integrity Charter School – 125 Palm Ave., National City, CA 91950 – (619) 336-0808
Landmarks
There's so much do to here in Southern California, you'll never be bored. San Diego is world-famous for what they've become – the capital of the world when it comes to keeping you busy and entertained.
Inflatable World – 1640 Camino Del Rio N, San Diego, CA 92108 – (619) 216-0199
Belmont Park – 3146 Mission Blvd, San Diego, CA 92109 – (858) 488-1549
Boomers! San Diego – 6999 Clairemont Mesa Blvd, San Diego, CA 92111 – (858) 560-4212
Boardwalk – 1280 Fletcher Pkwy, El Cajon, CA 92020 – (619) 449-7805
Conclusion
National City is uniquely positioned to take advantage of the best of Mexico and the United States from one, centralized location. San Diego alone is more than famous enough for its world-class attractions and amusement parks. Take a trip to the zoo, Sea World, or go check out some of the histories of our country. A lot has gone on in the last 100 years, yet it is home to some of the world's best preserved national sites. You won't want to miss these next time you're passing through!
National City Mortgage
Whether you are a first time home buyer, need down payment assistance, were in the military or are now, want to buy in the country side, put down as little as 3%, or much more than that, I have access to the top mortgage programs in the State with over 40 wholesale lenders at my disposal. You will get much lower rates and fees than any local credit union or bank.
National City Property Alert
Be the first to know when new National City short sales, foreclosures, deeply discounted homes, and brand new hot properties come onto the market before anyone else - over 30% more listings than Trulia, Zillow and Realtor.
National City Home Valuation
Do you own a home in National City and want to find out instantly and completely free what it is worth in today's market - with absolutely no cost or obligation?
National City Market Statistics
Stay up to date with the latest sales prices, market times, days on market, number of homes sold, and over 12 of the most up to date housing statistics going back over 16 years.