Mt. Laguna San Diego CA Real Estate – including, Homes, Townhomes, Condos, and Multifamilies for Sale Search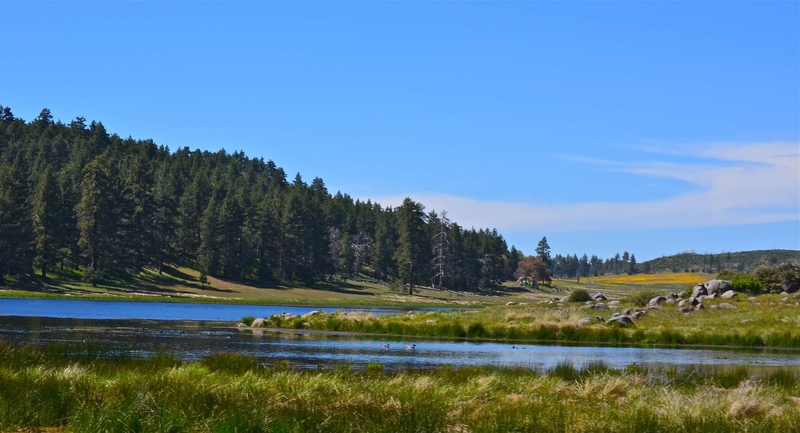 Updated every 5 minutes with the latest real estate for sale in Mt. Laguna San Diego CA - including homes, townhomes, condos, and multifamilies - as posted by Mt. Laguna real estate agents and brokers - over 30% more listings than Zillow, Realtor, Trulia, and Redfin.
Get Signed Up Now to receive new listings, price changes, and recent sales prices - with the ability to get instant, daily, weekly, bi weekly, or monthly email updates.
By creating your FREE account you can:
Get New Property Email Alerts


Price Change Alerts


Detailed Property Info


Virtual Pictures


Track Recent Active, Pending, and Solds
Get Signed Up Now and get the latest Mt. Laguna tax and HUD foreclosures, REO properties, bank owned homes, and short sales being offered at HUGE price reductions and significantly lower than retail value.
Mount Laguna Information and Highlights
Here's a quick rundown of our list:
Mount Laguna Information and Highlights
Located far to the west of San Diego, Mount Laguna, California, is quite literary the high point in one of the United State's most scenic drives. Almost more than 6000 feet above sea level, Mount Laguna sits atop the summit of the Laguna Mountain plains and at the very zenith of the quaint Sunrise Highway (34.08 mi/54.85 km long county route, established in 1959).
The spellbinding hamlet of Mount Laguna waits inside a cocoon forest of dense shrubbery, iconic Jeffrey Pine and a thriving ecosystem.
Mount Laguna's most sought after feature, aside from its year round natural majesty, comes every winter. The small village, with its rustic lodges, its homely cabins, its local restaurants, woodsy campgrounds and general store, is high enough in the San Diego County to receive regular snowfall. The pines covered and grass enveloped in an idilic winter wonderland.
One of the areas most distinct features is its hidden NORAD designated Joint Surveillance Station. Easily viewed from most vantage points in the town, the Mount Laguna Air Force Station (ADC ID: P-76, NORAD ID: Z-76) had been, up until 2009, a closed United States Air Force, General Surveillance Radar station. Now, after an 18 million stimulus package, the Station is being restored and retrofitted. A possible future source of income for the rural community.
Weather
Due to its mountainous region, and its overall location (6000 feet above sea level), Mount Laguna has a rather crisp atmosphere, and lovely air system, that can turn on a dime with a torrential downpour. Days in summer are warm and humid while, after dark, the temperature dips into chilly and cozy, Winters are cold, they can land a bite come certain icy mornings.
Recreation
The mountain back town of Mount Laguna, with its ever increasing footpaths and perpetual encroachment by nature, truly is a outdoor's man fevered fantasy come true. Tranquil, with the call of the wind and the sound of woodchucks being your only soundtrack, Mount Laguna entices tourists and residents with an interactive year-round tribute to nature. Come summer, and you'll be able to trek across dozens of hiking trails and rivulets, even partake of a few miles down the world famous Pacific Crest Trail. In winter, when the occasional snowstorms hits and blankets the area, Mount Laguna dons its holly hat and GORE-TEX mittens; cross-country skiing, sledding, snowman, snowball fights, and the occasional snow angel.
Shopping
Lake Mount's shopping is basically nonexistent. It is the sort of town that very much likes to unwind and leave the hurly burly of big city life behind on its rearview mirror. You won't find any big box stores, technologically savvy mega-emporiums or a NIKE. You will, nonetheless, discover a boutique or two dedicated to local handcrafted souvenirs, a General Store and Mountain Supply/sport shop.
Robinson's Harp Shop - 33908 Mt Laguna Dr - (619) 473-8556
Dragonwhispers Harps - 33920 Mt Laguna Dr - (619) 473-9010
Laguna Mountain Sport & Supply - 10545 Sunrise Hwy - (619) 473-0450
Pacific Crest Outdoor Equipment - 8378 Morris Ranch Rd - (619) 473-1290
Restaurants
Mount Laguna has a cafe that serves as both the hamlet's culinary palace as well as its after hour tavern. This is the place where all the locals come for their morning cup of Joe and their after five o'clock in the afternoon longneck relief.
Pine House Cafe & Tavern - 9849 Sunrise Hwy - (619) 473-8857


Blue Jay Lodge - 10600 Sunrise Hwy – (619) 473-8844
Demographics
The 2010 United Sates Census reported that Mount Laguna has a population density of 33,6 people per square mile; about 57 perpetual residents. In 2010, the racial makeup was: 55 Whites, 1 Asian, and 1 Pacific Islander.
Schools
The closest school and the one that serves the Mount Laguna town, is located on the southern point of its frontier. Next to Volunteer Fire Department and the Cuyapaipe Reservoir.
Mount Laguna School - Mt Laguna.
Landmarks
Mount Laguna's many landmark have been etched and sandblasted into place by the passage of time. They are natural wonders that have taken eons to form. Each and everyone an exalted beauty. One more of Mother Nature's varied facets. A dignified remainder of strength of the elements and the true power of the planet.
Mt Laguna Volunteer Fire C - 10385 Sunrise Hwy - 619-473-8281.


Star Party Trail – Sunrise Hwy.


Laguna Recreation Area – Wooded Hill Rd. - 619-473-2082.


Al Bahr Shrine Camp - 11670 Sunrise Hwy - 619-473-8009.


El Prado Group Campground - Laguna Meadow Rd - 518-885-3639.
Conclusion
Mount Laguna is, without a doubt, more of those tiny little jewels few know of. A gemstone of ravishing brilliance and seductive sway. One of San Diego's most cherished hamlets. A treasure, safely snuggled up in the hills. Surrounded by pines, fresh air, breathtaking sites and an ecosystem that makes city folks drool with envy.
Mount Laguna Mortgage
Whether you are a first time home buyer, need down payment assistance, were in the military or are now, want to buy in the country side, put down as little as 3%, or much more than that, I have access to the top mortgage programs in the State with over 40 wholesale lenders at my disposal. You will get much lower rates and fees than any local credit union or bank.
Mount Laguna Property Alert
Be the first to know when new Mount Laguna short sales, foreclosures, deeply discounted homes, and brand new hot properties come onto the market before anyone else - over 30% more listings than Trulia, Zillow and Realtor.
Mount Laguna Home Valuation
Do you own a home in Mount Laguna and want to find out instantly and completely free what it is worth in today's market - with absolutely no cost or obligation?
Mount Laguna Market Statistics
Stay up to date with the latest sales prices, market times, days on market, number of homes sold, and over 12 of the most up to date housing statistics going back over 16 years.