Mission Valley San Diego CA Real Estate – including, Homes, Townhomes, Condos, and Multifamilies for Sale Search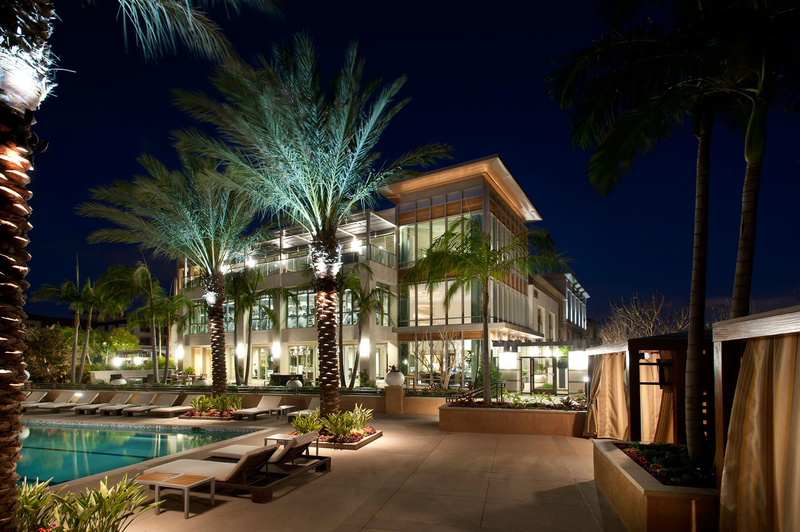 Updated every 5 minutes with the latest real estate for sale in Mission Valley San Diego CA - including homes, townhomes, condos, and multifamilies - as posted by Mission Valley real estate agents and brokers - over 30% more listings than Zillow, Realtor, Trulia, and Redfin.
Get Signed Up Now to receive new listings, price changes, and recent sales prices - with the ability to get instant, daily, weekly, bi weekly, or monthly email updates.
By creating your FREE account you can:
Get New Property Email Alerts


Price Change Alerts


Detailed Property Info


Virtual Pictures


Track Recent Active, Pending, and Solds
Get Signed Up Now and get the latest Mission Valley tax and HUD foreclosures, REO properties, bank owned homes, and short sales being offered at HUGE price reductions and significantly lower than retail value.
Mission Valley
June 4, 2023
Mission Valley Information and Highlights
Here's a quick rundown of our list:
Mission Valley Information and Highlights
Trending east-west in San Diego, through which the Pacific Ocean receives the San Diego River's flow, is the wide river valley known as Mission Valley. In accordance with planning purposes, the district of San Diego divides this region into two neighborhoods, namely the Mission Valley West and Mission Valley East.
Nowadays, this region of San Diego serves as an essential entertainment and shopping center for the people. Apart from that, there are a handful of apartments and condominiums that can be found in this area as well.
History
History tells us that Mission Valley was the very first Spanish settlements site in California, which was established all the way back in 1769. The San Diego River valley was also originally known as La Cañada de San Diego, which basically translates to ravine, glen, or gully. The area's name was changed to what's now called Mission Valley, becoming effective in the 1860s with reference to the Mission San Diego de Alcalá.
One more notable fact about the Mission Valley region is that it was inhabited by Kumeyaay Indians for over a span of 10,000 years.
Weather
The maximum average precipitation takes place in this area in the month of January. On the other hand, the coolest month in this place is December while the warmest month is August, just like the rest of San Diego. Similarly, the highest temperature ever recorded in this area was 111°F in 1963 whereas the lowest recorded temperature of the region was 29°F in 1949.
Location
The East and West neighborhoods of Mission Valley are centrally located, having easy access to the SeaWorld San Diego, San Diego Zoo, as well as downtown's Gaslamp Quarter. The wide river valley is also home to the San Diego river which trends east-west in San Diego and through to the Pacific Ocean.
Shopping
Mission Valley is the shopping hub for the people of San Diego, all thanks to the fact that this area has been blessed with a number of exciting places and entertainment centers that offer a wonderful shopping experience for one and all. The following are some of the places at which you can enjoy a blissful shopping experience while in Mission Valley:
Aveda Store - 700 Friars Rd - (619) 220-8518
Robbins Brothers - 7717 Friars Rd - 619-543-0525
Sweis Inc - 1400 Camino De La Reina - (619) 294-3040
Amazing Lash Studio - 2169 Fenton Pkwy - (619) 485-3388
Le Red Balloon - 8885 Rio San Diego Dr. #237 - (619) 512-3744
HCbyHC Fashion Boutique - 2307 Fenton Pkwy - (858) 707-5211
Lakeshore Learning Store - 7510 Hazard Center Dr - (619) 297-8494
Sleep Train Mattress Centers - 1660A Camino De La Reina - (619) 291-9099
Restaurants
As far as dining is concerned, Mission Valley offers a unique blend of enticing restaurants and dining spots where you can enjoy one of the finest meals and related experiences in all of San Diego. Below are a handful of destinations where you can avail the best meals at the best prices in Mission Valley:
Luna Grill - 2245 Fenton Pkwy - (619) 516-5862
Sushi Kuchi - 2408 Northside Dr - (619) 284-8036
Bean Voyage Cafe - 1455 Frazee Rd - (619) 497-1837
The Palette - 7650 Mission Valley Rd - (858) 598-1405
The Kebab Shop - 1570 Camino De La Reina - (619) 491-0279
Ka Prao Thai Cuisine - 8590 Rio San Diego Dr - (619) 326-8083
Grater Grilled Cheese - 5618 Mission Center Rd - (619) 458-9611
Wood Ranch BBQ & Grill - 7510 Hazard Center Dr - (619) 764-4411
Lazy Dog Restaurant & Bar - 1202 Camino Del Rio N - (619) 481-6191
Capriotti's Sandwich Shop - 1620 C Camino De La Reina - (619) 542-1987
Nightlife
Mission Valley's nightlife is the same as any other region's in San Diego: completely wild and thrilling. To get a taste of what's it like to enjoy the nights and be ever-young in the streets of Mission Valley, you can definitely consider trying out the following few places:
Windows Bar – 7450 Hazard Ctr Dr – (619) 297-5466
Hooters – 1400 Camino De La Reina – (619) 299-4668
In Cahoots – 5373 Mission Center Rd – (619) 291-1184
The Remedy - 8555 Station Village Way - (619) 798-2501
Windows Lounge – 7450 Hazard Center Dr - (619) 297-5466
Schools
Apart from all the wonderful entertainment destinations and facilities, one more interesting thing that Mission Valley is known for and is home to the amazing set of schools and institutions that are found in this region. The following are some of the most notorious schools and institutions of Mission Valley:
San Diego Global Vision Academy – 3430 School St – (619) 600-5321
The Art Institute of California-San Diego – 7650 Mission Valley Road – (888) 411-7731
Pacific College of Oriental Medicine – 7445 Mission Valley Rd – (619) 574-6932
Childrens Growing Center – 2111 Camino Del Rio S – (619) 295-1915
Landmarks
As far as landmarks are concerned, Mission Valley is home to the following notable places:
Spruce Street Bridge: A must see for anyone visiting San Diego, the Spruce Street Bridge is an absolutely magical example of cable, steel, and wood. The bridge was constructed in 1912 and spans an amazing 375 feet across Kate Sessions Canyon.
University Heights: This is the best uptown San Diego neighborhood having a chuck full of indie restaurants, coffee shops, and a quaint village-feel. It's the perfect getaway for any modern professional looking for some quiet time, contrary to the notorious neighborhoods of San Diego that are otherwise filled with a "party" vibe.
Transportation
Mission Valley crosses at Interstate 8's mouth by Interstate 5, serving as a path for the former. Both the I-5 and I-8 serve as the major north-south and east-west routes respectively for the city of San Diego. The Interstate 805 crosses Mission Valley at the Jack Schrade Interchange, connecting with Interstate 8. Mission Valley is also crossed by State Route 163 and Interstate 15, connecting with Interstate 8.
Another notable mode of transportation in the region is the Green Line of the San Diego Trolley system, which runs through Mission Valley. The primary hub for buses is found in the Fashion Valley Mall and Transit Center. Apart from this, more trolley stations in the Mission Valley include Rio Vista, Qualcomm Stadium, Mission Valley Center, and Fenton Parkway.
Conclusion
Overall, Mission Valley is undoubtedly an ideal neighborhood to live in. The unique vibe of a peaceful living it provides coupled with the exciting bunch of areas and facilities it provides are unparalleled all across San Diego. It is a definite must for you to consider Mission Valley if you are seeking the ideal neighborhood to live in.
Mission Valley Mortgage
Whether you are a first time home buyer, need down payment assistance, were in the military or are now, want to buy in the country side, put down as little as 3%, or much more than that, I have access to the top mortgage programs in the State with over 40 wholesale lenders at my disposal. You will get much lower rates and fees than any local credit union or bank.
Mission Valley Property Alert
Be the first to know when new Mission Valley short sales, foreclosures, deeply discounted homes, and brand new hot properties come onto the market before anyone else - over 30% more listings than Trulia, Zillow and Realtor.
Mission Valley Home Valuation
Do you own a home in Mission Valley and want to find out instantly and completely free what it is worth in today's market - with absolutely no cost or obligation?
Mission Valley Market Statistics
Stay up to date with the latest sales prices, market times, days on market, number of homes sold, and over 12 of the most up to date housing statistics going back over 16 years.
Mission Valley Subdivisions