Mission Hills San Diego CA Real Estate – including, Homes, Townhomes, Condos, and Multifamilies for Sale Search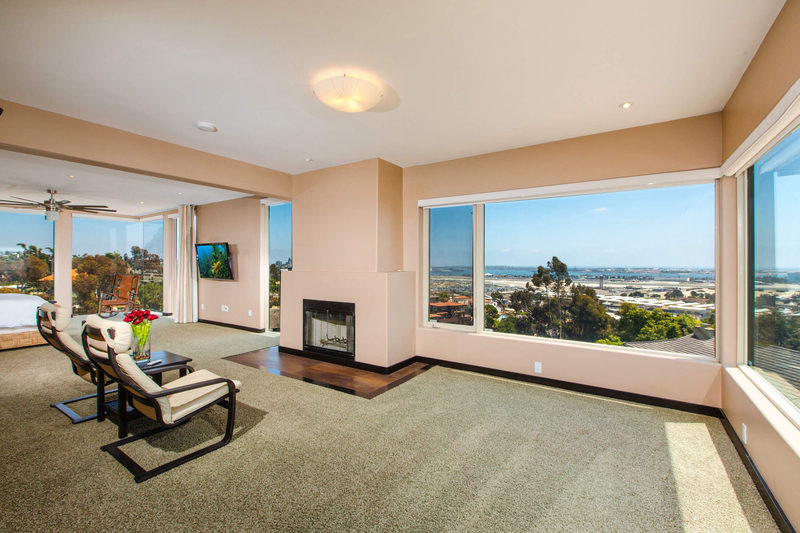 Updated every 5 minutes with the latest real estate for sale in Mission Hills San Diego CA - including homes, townhomes, condos, and multifamilies - as posted by Mission Hills real estate agents and brokers - over 30% more listings than Zillow, Realtor, Trulia, and Redfin.
Get Signed Up Now to receive new listings, price changes, and recent sales prices - with the ability to get instant, daily, weekly, bi weekly, or monthly email updates.
By creating your FREE account you can:
Get New Property Email Alerts


Price Change Alerts


Detailed Property Info


Virtual Pictures


Track Recent Active, Pending, and Solds
Get Signed Up Now and get the latest Mission Hills tax and HUD foreclosures, REO properties, bank owned homes, and short sales being offered at HUGE price reductions and significantly lower than retail value.
Mission Hills
March 2, 2021
$1,349,500
Med. List Price
Mission Hills Information and Highlights
Here's a quick rundown of our list:
Mission Hills Information and Highlights
As one of the oldest neighborhoods in San Diego, the upscale neighborhood of Mission Hills is a collection of architecturally stunning homes that have been restored to their original glory.
Originally developed in the early 1900's, Mission Hills quickly became one of the premier neighborhoods in the city as world-renowned architects began to design homes throughout the area.
Located just east of the Old Town area and south of Mission Valley and Presidio Park, Mission Hills is in close proximity with an abundance of retailers, restaurants and entertainment options that will please even residents with the most discerning of tastes.
Shopping
The Mission Hills neighborhood enables residents to enjoy an eclectic collection of local retailers, boutiques and shops, including:
Buju Tattoo - 914 W Washington St - (619) 866-6856
Hillside Artisans - 827 West Washington St - (619) 293-0134
Le Bel Age - 1607 W Lewis St - (619) 297-7080
Maison En Provence - 820 Fort Stockton Drive - (619) 298-5318
Rare Bird Consignment House - 1918 Fort Stockton Dr - (619) 450-6500
Shakespeare's Corner Shoppe - Store - 3719 India St - (619) 683-2748
Specialty Produce - 1929 Hancock St - 619-295-3172
With Love - 1620 W Lewis St - (619) 298-7983
Restaurants
Mission Hill residents have unfettered access to a variety of restaurants, eateries and cuisines. Here is a small sample of the restaurants available to you within the Mission Hills Area:
Brooklyn Girl - 4033 Goldfinch St - (619) 296-4600
Cafe Bleu - 807 West Washington St - (619) 291-1717
Izakaya Masa - 928 Fort Stockton Dr - (619) 542-1354
The Huddle - 4023 Goldfinch St - (619) 291-5950
The Red Door - 741 W Washington St - (619) 295-6000
The Patio on Goldfinch - 4020 Goldfinch St - (619) 501-5090
El Indio Mexican Restaurant - 3695 India St - (619) 299-0333
Lefty's Chicago Pizzeria - 4030 Goldfinch St - (619) 299-4030
Lucha Libre Taco Shop - 810 W Washington St - (619)296-8226
Blue Water Seafood Market and Grill - 3667 India St - (619) 497-0914
Farmer's Bottega Restaurant - 860 W Washington St - (619) 458-9929
Nightlife
Although Mission Hills is not known for its bustling nightlife, unlike the neighboring Hillcrest neighborhood, residents are still able to enjoy a casual drink with friends just about any day of the week.
Here are some of the local bars and clubs that are popular among the residents of Mission Hills, including:
Starlite - 3175 India St - (619) 358-9766
Spin Nightclub - 2028 Hancock St - (619) 294-9590
The Aero Club Bar - 3365 India St - (619) 297-7211
The Regal Beagle - 3659 India St - (619) 297-2337
The Lamplighter - 817 W Washington St - (619) 298-3624
Acoustic Ales Brewing - 1795 Hancock St - (619) 299-2537
Fifty Seven Degrees - 1735 Hancock St - (619) 234-5757
Wine Vault & Bistro - 3731 India St - (619) 295-3939
Shakespeare Pub & Grille - 3701 India St - (619) 299-0230
Mission Hills Wine Cellar - 1624 W Lewis St - (619) 291-3740
Schools
Mission Hills offers a multitude of private and public education options for children of all grade levels, including:
Francis Parker Lower School
Florence Elementary School
Old Town Academy K-8 Charter School
Grant Elementary School (K - 8)
St. Vincent de Paul School
Landmarks
There are several nearby landmarks that offer a variety of activities and make the Mission Hills area an ideal neighborhood for those who enjoy exploring all that their neighborhood has to offer.
Presidio Park – This historic 40-acre park offers residents expansive views of the city as well as the ocean, all while providing an abundance of outdoor green space for picnics, weddings and tons of outdoor activities.
Presidio Hills Golf Course - Established in 1932, the Presidio Hills Golf Course has served as the one of the premier golf courses within the city. Located right outside of Mission Hills in Historic Old Town, this facility features an 18-hole course and a variety of private lessons, workshops and camps to keep you busy improving your swing.
Cinema Under The Stars – This outdoor movie theater features a 20-foot hi-definition projection screen, surround sound, retractable weatherproofing and all the concessions you need to enjoy the showing of your favorite classic film.
Transportation
Mission Hills is accessible via Interstate 5, Interstate 8 or by State Route 163 (Cabrillo Freeway). The neighborhood can also be quickly access through a variety of public transportation options, including the #3, #16, #83 and #908 bus routes and the San Diego Trolley from the Washington Street Station on the Green Line.
Conclusion
If you yearn to live in a premier neighborhood that is in the center of all the action, you will enjoy the benefits and modern conveniences that come as a result of calling Mission Hills home.
Mission Hills Mortgage
Whether you are a first time home buyer, need down payment assistance, were in the military or are now, want to buy in the country side, put down as little as 3%, or much more than that, I have access to the top mortgage programs in the State with over 40 wholesale lenders at my disposal. You will get much lower rates and fees than any local credit union or bank.
Mission Hills Property Alert
Be the first to know when new Mission Hills short sales, foreclosures, deeply discounted homes, and brand new hot properties come onto the market before anyone else - over 30% more listings than Trulia, Zillow and Realtor.
Mission Hills Home Valuation
Do you own a home in Mission Hills and want to find out instantly and completely free what it is worth in today's market - with absolutely no cost or obligation?
Mission Hills Market Statistics
Stay up to date with the latest sales prices, market times, days on market, number of homes sold, and over 12 of the most up to date housing statistics going back over 16 years.