Mission Beach San Diego CA Real Estate – including, Homes, Townhomes, Condos, and Multifamilies for Sale Search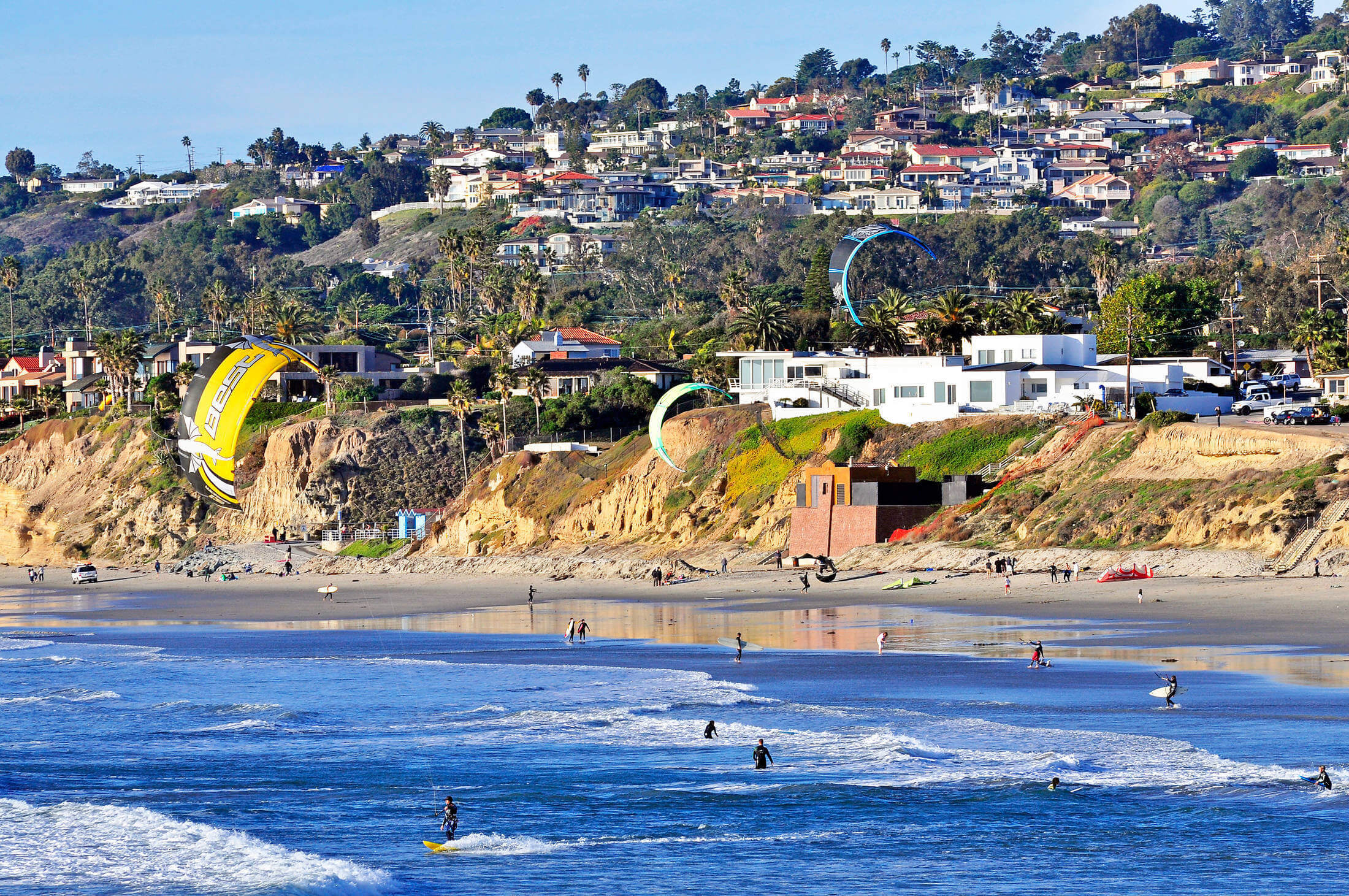 Updated every 5 minutes with the latest real estate for sale in Mission Beach San Diego CA - including homes, townhomes, condos, and multifamilies - as posted by Mission Beach real estate agents and brokers - over 30% more listings than Zillow, Realtor, Trulia, and Redfin.
Get Signed Up Now to receive new listings, price changes, and recent sales prices - with the ability to get instant, daily, weekly, bi weekly, or monthly email updates.
By creating your FREE account you can:
Get New Property Email Alerts


Price Change Alerts


Detailed Property Info


Virtual Pictures


Track Recent Active, Pending, and Solds
Get Signed Up Now and get the latest Mission Beach tax and HUD foreclosures, REO properties, bank owned homes, and short sales being offered at HUGE price reductions and significantly lower than retail value.
Mission Beach
June 4, 2023
$1,511.49
Avg. $ / Sq.Ft.
$3,750,000
Med. List Price
Mission Beach Information and Highlights
Here's a quick rundown of our list:
Mission Beach Information and Highlights
Built on a sandbar between Mission Bay and the Pacific Ocean, Mission Beach is a celebrated part of the San Diego city. The area offers opportunities for participating in horseshoes, bicycling, Frisbee tossing, skateboarding, and most of all, sunbathing, among other types of outdoor activities.
What's more, there are local skating shows performed on a routine basis in the community, featuring traditional skates, trick skating, and dancing on roller blades. Mission Beach is also a popular location for sports, such as basketball and beach volleyball, as there are courts available for both the sports in the area.
History
A considerable amount of residential structures were built in Mission Beach during the 1930s and 1940s. Some even date back to 1920s as well. The airplane bungalow on Manhattan Court, which is a rare one, was built as early as 1924. These were mainly summer cottages. However, most of the structures inside the community have undergone major redevelopments and are now two-story homes.
Weather
The average coolest month in Mission Beach is the same as San Diego, i.e. December. Apart from that, some of the other notable mentions for the weather are also the same as San Diego's, for instance, August being the average warmest month and the highest temperature ever being recorded was 111°F in 1963. Furthermore, the maximum average precipitation takes place in January in Mission Beach.
Location
Mission Beach expands almost two miles across the ocean front. On the north, it is bounded by the community of Pacific Beach, whereas the San Diego River and the Mission Bay Park bound it on the south and the east respectively. On both the bay and ocean sides of this community, there's a boardwalk which runs all the way along the beaches. Mission Boulevard is the main artery through this community. Namely, it is divided into three areas, a peninsula, North Mission, and South Mission. The south end of this community features a jetty with a walk, parking, and grass which extends into the ocean.
Shopping
Mission Beach offers numerous spots for shopping for all sorts of amenities. The primary area for shopping in Mission Beach is the Mission Boulevard where you will find a wide range of outlets. The following are the most notable ones of the pack:
BouTiKi - 3742 Mission Blvd - (858) 488-4924
Lanes Collective - 3864 Mission Blvd - (858) 352-6039
Urban Outfitters - 4516 Mission Blvd - (858) 273-3942
Gone Bananas Beachwear - 3785 Mission Blvd - (858) 488-4900
Restaurants
Apart from the numerous shopping spots, there is also a vast variety of restaurants and other such spots in Mission Boulevard. All sorts of food from Mexican to Italian can be found in this lineup of restaurants. The ones that deserve a mention are listed as follows:
Rubicon Deli - 3819 Mission Blvd - (858) 488-3354
Cannonball - 3105 Ocean Front Walk - (858) 228-9304
The Mission Cafe - 3795 Mission Blvd - (858) 488-9060
Single Fin Surf Grill - 3844 Mission Blvd - (858) 352-6611
La Playa Taco Shop – 3973 Mission Blvd – (858) 488-7405
Miss B's Coconut Club - 3704 Mission Blvd - (858) 381-0855
Oceana Coastal Kitchen - 3999 Mission Blvd - (858) 539-8635
Nightlife
Mission Beach is home to a wide range of well-renowned bars. Most of the bars in this neighborhood are beach-style gathering areas and offer a relaxed ambiance. Some of the most popular areas include:
Draft - 3105 Ocean Front Walk - (858) 228-9305
The Pennant - 2893 Mission Blvd - (858) 488-1671
Beachcomber - 2901 Mission Blvd - (858) 488-2644
Coaster Bar & Grill - 744 Ventura Pl - (858) 488-4438
WaveHouse - 3125 Ocean Front Walk - (858) 228-9283
Sandbar Sportsbar & Grill - 718 Ventura Pl - (858) 488-1274
Guava Beach Bar & Grill - 3714 Mission Blvd - (858) 488-6688
Schools
There are several institutions and schools offering quality education based in the communities of Pacific Beach and Mission Beach. Some of the most notable schools offering everything from surfing lessons to musical classes that are based in Mission Beach are as follows:
Mission Beach Surfing School – 4050 Mission Blvd – (858) 605-0873
Pacific Beach Middle: An IB World School – 4676 Ingraham St – (858) 273-9070
Crown Point Junior Music Academy – 4033 Ingraham St – (858) 273-9830
Crown Point Elementary School – 4033 Ingraham St – (858) 273-9830
Landmarks
There are several attractions near Mission Beach, which include Mission Bay Park and SeaWorld. There is also a historic amusement park found here which is called the Belmont Park. This park is based in the South Mission Beach area. The park was originally constructed by John D. Spreckels as the Mission Beach Amusement Center in 1925. The main purpose of this park was the promotion of the electric railway and stimulation of real estate sales.
Transportation
You can either take Interstate 8 or Interstate 5 depending on the part of the bay or beach you want to go to. If you take Interstate 8, you can go to the south end of the community (nearby SeaWorld San Diego), whereas the Interstate 5 will take you to Grand Avenues or Garnet. There's also a place named Ingraham Street that runs through from north to south of Mission Bay Park. If you take south on this street, you will reach SeaWorld San Diego.
Conclusion
On the whole, Mission Beach sums up as one of the most exciting neighborhoods of San Diego. Given the fact that this community can mix it up with a relaxed ambiance and a thrilling, young atmosphere, it goes without saying that Mission Beach is one of the most ideal locations in all of California for a homeowner to seek living.
Mission Beach Mortgage
Whether you are a first time home buyer, need down payment assistance, were in the military or are now, want to buy in the country side, put down as little as 3%, or much more than that, I have access to the top mortgage programs in the State with over 40 wholesale lenders at my disposal. You will get much lower rates and fees than any local credit union or bank.
Mission Beach Property Alert
Be the first to know when new Mission Beach short sales, foreclosures, deeply discounted homes, and brand new hot properties come onto the market before anyone else - over 30% more listings than Trulia, Zillow and Realtor.
Mission Beach Home Valuation
Do you own a home in Mission Beach and want to find out instantly and completely free what it is worth in today's market - with absolutely no cost or obligation?
Mission Beach Market Statistics
Stay up to date with the latest sales prices, market times, days on market, number of homes sold, and over 12 of the most up to date housing statistics going back over 16 years.