Mira Mesa San Diego CA Real Estate – including, Homes, Townhomes, Condos, and Multifamilies for Sale Search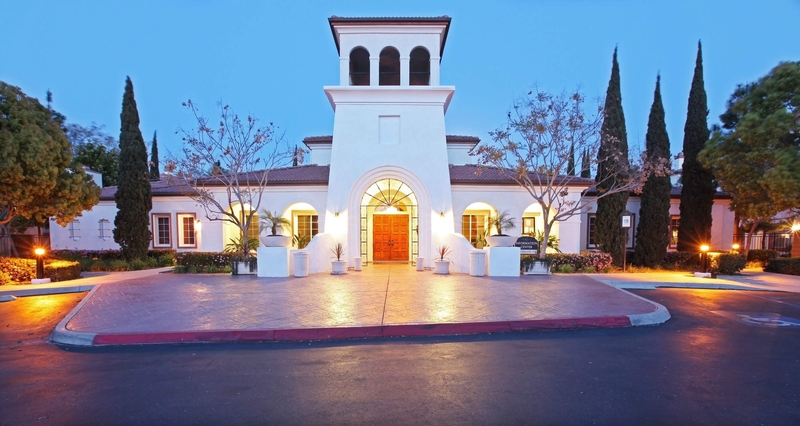 Updated every 5 minutes with the latest real estate for sale in Mira Mesa San Diego CA - including homes, townhomes, condos, and multifamilies - as posted by Mira Mesa real estate agents and brokers - over 30% more listings than Zillow, Realtor, Trulia, and Redfin.
Get Signed Up Now to receive new listings, price changes, and recent sales prices - with the ability to get instant, daily, weekly, bi weekly, or monthly email updates.
By creating your FREE account you can:
Get New Property Email Alerts


Price Change Alerts


Detailed Property Info


Virtual Pictures


Track Recent Active, Pending, and Solds
Get Signed Up Now and get the latest Mira Mesa tax and HUD foreclosures, REO properties, bank owned homes, and short sales being offered at HUGE price reductions and significantly lower than retail value.
Mira Mesa
February 25, 2021
Mira Mesa Information and Highlights
Here's a quick rundown of our list:
Mira Mesa Information and Highlights
Mira Mesa is a community and neighborhood in the city of San Diego. The borders are more loosely defined, but Mira Mesa is considered bound by Interstate 15 on the east, Interstate 805 on the west, the Los Penasquitos Canyon on the north and the Marine Corps Air Station Miramar to the south. The community also includes the neighborhoods of Sorrento Valley and Sorrento Mesa. The area that would become Mira Mesa was, in World War II times, used as a test area by the United States Army. Starting in 1969, the area surrounding Mira Mesa experienced a housing boom. The area became the site of the San Diego Miramar College and Hourglass Field Community Park, the name coming from an auxiliary landing field used by the Navy that was in the shape of an hourglass. The area was built so fast that it was lacking schools, shopping centers or any kind of amenities for the thousands of residents that had moved in. The late 1990s saw impressive expansion into what the area would become today.
Weather
Mira Mesa experiences the typical Californian weather, as well as the swells, heat and light breezes off of the Pacific coast, with higher heats in the rocky hill areas. Temperatures stay fairly consist throughout the year with higher heats, precipitation and humidity involved, especially in the summer months. Residents and visitors alike can expect occasional rainstorms, thunderstorms and high wind velocities associated with storms off the Pacific coast, especially during hurricane season.
Recreation / Things To Do
Mira Mesa is in just the right location to get out and experience all the natural beauty and wonders of California. Being nestled right in San Diego, it gets all the benefits of both the indoors and outdoors of the big city, as well as being comfortably aligned with plenty of natural beauty of its own.
Mesa Rim Climbing & Fitness Center – 10110 Mesa Rim Rd – (858) 239-4756


The Flower Fields – 5704 Paseo Del Norte – (760) 431-0352


House of Hints - 5575 Magnatron Blvd – 9858) 634-0125


Nickel City – 8990 Miramar Rd – (858) 675-9700
Shopping
Living in Mira Mesa, you have all of San Diego when it comes to your shopping cart. High fashion, treasure hunting, a weekly shopping trip or retail-therapy are all just a stone's throw away.
Daiso Japan - 9420 Mira Mesa Blvd - (858) 860-5316
Minutes Repair - 10717 Camino Ruiz - (858) 987-3888
Everbloom Flowers - 8223-B Mira Mesa Blvd - (858) 549-7053
Collins Family Jewelers - 8220 Mira Mesa Blvd - (858) 578-6670
Carter's Babies & Kids - 8290-B Mira Mesa Blvd - (858) 530-8797
Mira Mesa Marketcenter - 10753 Westview Pkwy - (858) 547-4985
Restaurants
The food in Mira Mesa is a cultural mix of all the fantastic foods from around the world. No matter what the craving is, you can easily find a restaurant in Mira Mesa to satisfy it. One doesn't have to venture far outside to find all of San Diego on their plate.
Siam Nara - 8993 Mira Mesa Blvd - (858) 566-1300
Manna BBQ - 8188 Mira Mesa Blvd - (858) 578-0300
Urbane Cafe - 6765 Mira Mesa Blvd - (858) 247-5005
Ariana Cuisine - 11261 Camino Ruiz - (858) 577-0566
Pizzanometry - 8995 Mira Mesa Blvd - (858) 549-2004
Nanay's Best BBQ - 6715 Mira Mesa Blvd - (858) 625-0827
El Patron Traditional Mexican Grill - 9460 Mira Mesa Blvd - (858) 549-3467
Nightlife
After a day of work, surf or California play, the night can get you wound up for more. Fortunately, Mira Mesa has plenty in the way of pubs, breweries, wine bars and live entertainment. Those who want to go out and really get a taste of the night scene will find no shortage of things to do.
Joe's 45 - 8210 Mira Mesa Blvd - (858) 578-0500
Crab Hut - 8280 Mira Mesa Blvd - (858) 860-5225
Fusion Lounge - 11229 Camino Ruiz - (858) 271-8845
Best Pizza & Brew - 9172 Mira Mesa Blvd - (858) 566-9900
Schools
Mira Mesa is highly praised for its school systems throughout its many suburbs. Those looking to raise a family, or to further their own education, need not worry about a shortage of schools, both conventional and unconventional; it's the perfect opportunity to experience the arts and general education!
Carmel Mountain Preschool – 9510 Carmel Mountain Rd – (858) 484-4877


Mira Mesa High School – 10510 Reagan Rd – (858) 566-2262


Kinderhouse Montessori School – 6540 Flanders Dr – (858) 271-5210


Hickman Elementary School – 10850 Montongo St – (858) 271-5210
Demographics
Population: 66,923


Population density: 1,741


Median age: 36.1


Male / Female ratio: 1.0:1
Local / Notable Employers
For those who are looking to make the move to any area within the Mira Mesa area, the local job market is not in short supply, nor is the income many residents can expect. There are a feature of many big names and hubs, as well as smaller boutiques, shops and restaurants that can make use of all kinds of varying talent residents might have to offer.
SeaWorld San Diego – 500 Sea World Dr – (800) 257-4268


The Classical Academies – 390 W Valley Pkwy – (760) 317-9147


Southwest Mobile Storage / San Diego – 680 Moss St #201 – (619) 498-1920


Canon Business Process Services Inc – (888) 623-2668
Landmarks
Mira Mesa is surrounded by a plethora of historical buildings, landmarks and fantastic things to see. If the area somehow isn't enough, there is all of San Diego to explore. The local culture and history does not disappoint.
Miramar Air Show – Miramar Way at Altair Ave


Canyon Hills Open Space – Mira Mesa


Veterans Park – 14134 Midland Road – (858) 668-4575


Letter's Home Veterans Memorial – 28250 Rancho California Rd
Conclusion
For those who want the San Diego experience from a great community and neighborhood, Mira Mesa really is the place to be. With access to plenty of shopping centers, restaurants and a vivid nightlife, the quiet community is about as loud and colorful as residents and visitors make it. All of San Diego lies right outside, and that is a guarantee that there is no shortage of things to keep you and the whole family entertained. It also means you can find some of the best homes in the state as well as some fantastic career opportunities, no matter what division or line of work you are in. So, if you are looking for a high quality of living with all the conveniences of both a quiet neighborhood and the big city, Mira Mesa is the place for you.
Mira Mesa Mortgage
Whether you are a first time home buyer, need down payment assistance, were in the military or are now, want to buy in the country side, put down as little as 3%, or much more than that, I have access to the top mortgage programs in the State with over 40 wholesale lenders at my disposal. You will get much lower rates and fees than any local credit union or bank.
Mira Mesa Property Alert
Be the first to know when new Mira Mesa short sales, foreclosures, deeply discounted homes, and brand new hot properties come onto the market before anyone else - over 30% more listings than Trulia, Zillow and Realtor.
Mira Mesa Home Valuation
Do you own a home in Mira Mesa and want to find out instantly and completely free what it is worth in today's market - with absolutely no cost or obligation?
Mira Mesa Market Statistics
Stay up to date with the latest sales prices, market times, days on market, number of homes sold, and over 12 of the most up to date housing statistics going back over 16 years.