Logan Heights San Diego CA Real Estate – including, Homes, Townhomes, Condos, and Multifamilies for Sale Search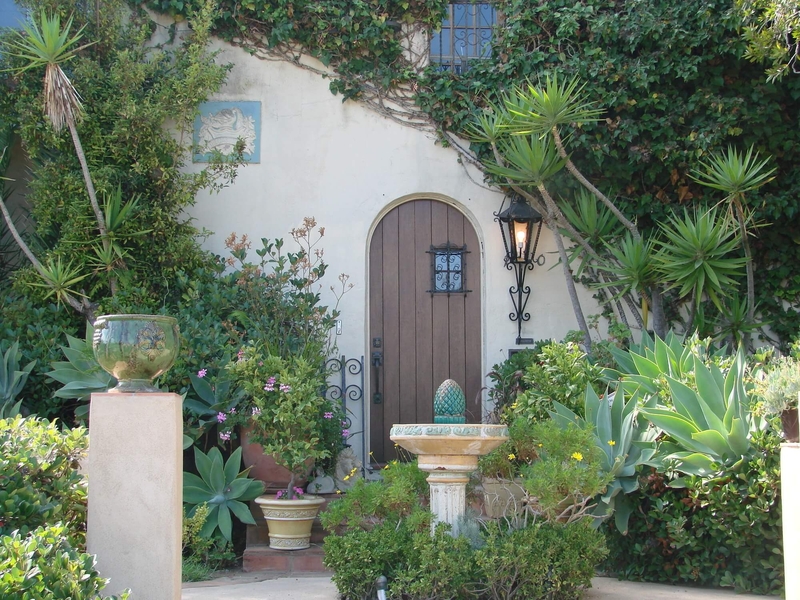 Updated every 5 minutes with the latest real estate for sale in Logan Heights San Diego CA - including homes, townhomes, condos, and multifamilies - as posted by Logan Heights real estate agents and brokers - over 30% more listings than Zillow, Realtor, Trulia, and Redfin.
Get Signed Up Now to receive new listings, price changes, and recent sales prices - with the ability to get instant, daily, weekly, bi weekly, or monthly email updates.
By creating your FREE account you can:
Get New Property Email Alerts


Price Change Alerts


Detailed Property Info


Virtual Pictures


Track Recent Active, Pending, and Solds
Get Signed Up Now and get the latest Logan Heights tax and HUD foreclosures, REO properties, bank owned homes, and short sales being offered at HUGE price reductions and significantly lower than retail value.
Logan Heights
September 24, 2023
Logan Heights Information and Highlights
Here's a quick rundown of our list:
Logan Heights Information and Highlights
Logan Heights, California is a neighborhood that is located in central San Diego. This popular neighborhood is located between Imperial Avenue, Interstate 15, and Interstate 5. The 2010 Census lists the population of this area to be 14,127.
History
Logan Heights, California, is one of the oldest communities in San Diego. It was once known as the Harlem of the West. It earned this moniker during the 1930s and kept it until the 1980s. During that time it was home to the largest African American community in San Diego. This area is rich in both Civil Rights history and soul – which can be seen through its many small businesses and churches that clutter the area.
Location
Logan Heights, California, is located within San Diego, and this popular little community is in a great spot to reach many popular San Diego attractions. This area is a little over one square mile. Imperial Avenue is located at the north border, Interstate 15 is located at the east border, and Interstate 5 is located at both the west and south borders.
Weather
Logan Heights, California, will receive about 10.4 inches of rainfall a year, and that is very low in comparison to the 37 inches that the United States averages. You can expect around 43 days a year with measurable precipitation. As Logan Heights is located in sunny California, the amount of snow it receives is next to nothing. The United States receives an average of about 25 inches.
Logan Heights, California, is a neighborhood located in one of the sunniest cities of the United States. You can expect to see around 3,055 hours of sunshine or around 263 days of sun in a year. The humidity comfort index is 45 which is a little above the average in the United States of 44. The higher the number on this scale will mean that it is more comfortable to live in an area during the warmer months when humidity can be a problem.
Shopping
Logan Heights homeowners and visitors have several places to shop in the immediate area, but with its central location in the big city, there are plenty of shopping opportunities.
Roberto's Jewelry

– 2483 Imperial Ave, San Diego, CA 92102 - (619) 696-3666
Monte de Piedad Pawn Shop

– 2883 National Ave, San Diego, CA 92113 - (619) 338-9200
Rosita's Flower Shop

– 2924 National Ave, San Diego, CA 92113 - (619) 595-0607
Restaurants
The restaurants located in Logan Heights is a true representation of the heart and the soul of the neighborhood. Finding some excellent authentic meals are just part of the charm that this neighborhood offers.
Sister Pee Wee's Soul Food

– 2971 Imperial Ave, San Diego, CA 92102 – (619) 253-6455
La Fachada

– 20 25th St, San Diego, CA 92102 - (619) 236-8566
Paisa Inc

– 3096 National Ave, San Diego, CA 92113 - (619) 231-0622
Antojitos Colombianos Restaurant

– 2851 Imperial Ave, San Diego, CA 92102 - (619) 237-0396
Nightlife
You can imagine that a place that was once called the Harlem of the West is going to have a pretty happening nightlife scene. There are a few places right inside of the neighborhood to visit, and plenty that are really nearby. Take your pick of some really fun venues.
Flaco Sport Bar and Restaurant

– 2249 Imperial Ave, San Diego, CA 92102 - (619) 288-8079
Technomania Circus

– 2558 Imperial Ave, San Diego, CA 92102 - (619) 236-1971
Chiquibaby's Bar – 317 Dewey St San Diego, CA 92113 - (619) 236-1994
Counterpoint – 830 25th St San Diego, CA 92102 - (619) 564-6722
Schools
The residents of Logan Heights, California, have a few schools located in their small neighborhood, but some students in this area may find that they have to venture into other neighborhoods. Luckily, with such a centrally located neighborhood, this does not pose too much of a problem.
Crenshaw Booker T Christian School

– 3134 Franklin Ave, San Diego, CA 92113 - (619) 235-0771
Memorial Preparatory For Scholars & Athletes

– 12850 Logan Ave, San Diego, CA 92113 - (619) 231-8581
King Chavez Academy of Excellence

– 2850 Logan Ave, San Diego, CA 92113 - (619) 232-2825
Logan Elementary School

– 2875 Ocean View Blvd, San Diego, CA 92113 - (619) 525-7440
Landmarks
Though there may not be many historical landmarks or buildings in Logan Heights, the immediate surrounding area is full of places to go and things to do. And, with all of these touristy sights just outside the area, Logan Heights remains calm. Here are just a few of the many sights and landmarks just outside of Logan Heights:
Chicano Park - National Ave & S Evans St San Diego, CA 92101
Maritime Museum of San Diego - 1492 N Harbor Dr, San Diego, CA 92101 – (619) 234-9153
Coronado Bridge - Glorietta Plaza, CA-75, Coronado, CA 92118
Conclusion
Logan Heights, California, is a city steeped in history, and should not be overlooked. The neighborhoods in San Diego help to make it the wonderful place it is, and Logan Heights does it proud. Come see all the great things there are to experience and do in this historic place.
Logan Heights Mortgage
Whether you are a first time home buyer, need down payment assistance, were in the military or are now, want to buy in the country side, put down as little as 3%, or much more than that, I have access to the top mortgage programs in the State with over 40 wholesale lenders at my disposal. You will get much lower rates and fees than any local credit union or bank.
Logan Heights Property Alert
Be the first to know when new Logan Heights short sales, foreclosures, deeply discounted homes, and brand new hot properties come onto the market before anyone else - over 30% more listings than Trulia, Zillow and Realtor.
Logan Heights Home Valuation
Do you own a home in Logan Heights and want to find out instantly and completely free what it is worth in today's market - with absolutely no cost or obligation?
Logan Heights Market Statistics
Stay up to date with the latest sales prices, market times, days on market, number of homes sold, and over 12 of the most up to date housing statistics going back over 16 years.