Lemon Grove San Diego CA Real Estate – including, Homes, Townhomes, Condos, and Multifamilies for Sale Search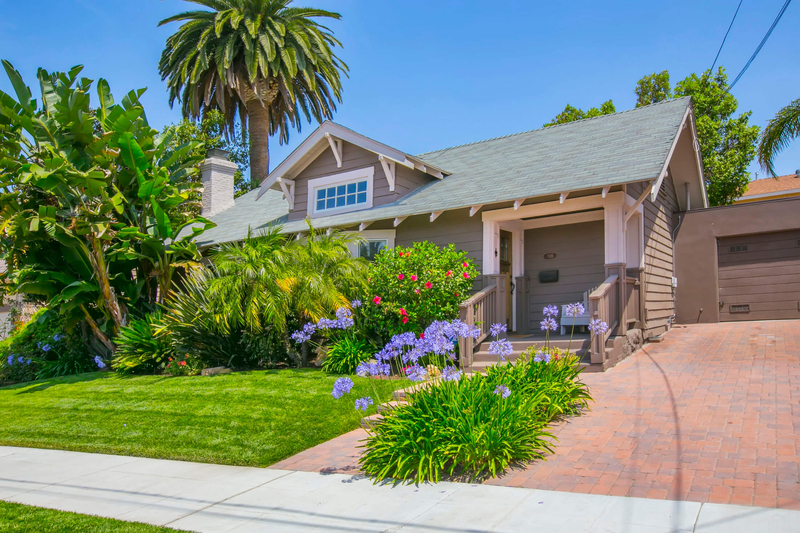 Updated every 5 minutes with the latest real estate for sale in Lemon Grove San Diego CA - including homes, townhomes, condos, and multifamilies - as posted by Lemon Grove real estate agents and brokers - over 30% more listings than Zillow, Realtor, Trulia, and Redfin.
Get Signed Up Now to receive new listings, price changes, and recent sales prices - with the ability to get instant, daily, weekly, bi weekly, or monthly email updates.
By creating your FREE account you can:
Get New Property Email Alerts


Price Change Alerts


Detailed Property Info


Virtual Pictures


Track Recent Active, Pending, and Solds
Get Signed Up Now and get the latest Lemon Grove tax and HUD foreclosures, REO properties, bank owned homes, and short sales being offered at HUGE price reductions and significantly lower than retail value.
Lemon Grove
February 28, 2021
Lemon Grove San Diego Information and Highlights
Here's a quick rundown of our list:
Lemon Grove San Diego Information and Highlights
A city with unique historical roots, Lemon Grove still exhibits community pride and spirit in our modern era, boasting about having the "Best Climate on Earth," its motto for more than 100 years.
There is a ten-foot-wide sculpture of a lemon located at 3361 Main Street. It lies before a small lemon grove beside the Orange Line Trolley tracks near the local Trolley station and downtown bus stop. Written across the base of this monument are the words "Best Climate On Earth."
History
The community was settled in 1869 by its first known permanent resident, sheep rancher Robert Allison. From the 1860s to 1900, the area was known for sheep and poultry ranching as well as vegetable crops. In the early 1900s, the community acquired its name when large citrus groves were planted, and lemon and orange growing and shipping became the area's major industry.
The Lemon Grove Incident in 1931 was a boycott of segregated schools by Mexican Americans, resulting in the first court-ordered school desegregation in the United States.
By World War II, most of the citrus groves had disappeared and suburbanization had begun. By 1960, most of the easily developable land was gone. Lemon Grove was incorporated as a general law city in 1977; however, it continues to receive law enforcement services, via contract, from the San Diego County sheriff's office.
Location
Centrally located in the southwest portion of San Diego County, Lemon Grove is only 9 miles from downtown San Diego and only 12 miles from the airport.
Weather
Lemon Grove, California, gets 13 inches of rain per year. The U.S. average is 37. Snowfall is 0 inches. The average US city gets 25 inches of snow per year. The number of days with any measurable precipitation is 40.
On average, there are 268 sunny days per year in Lemon Grove, California. The July high is around 83 degrees. The January low is 45. The comfort index, which is based on humidity during the hot months, is a 45 out of 100, where higher is more comfortable. The U.S. average on the comfort index is 44.
Shopping
You know how you go to a town that appears to be but a small subsection of a much larger town? That's what Lemon Grove is like, except that it has a mind and a feel that is all its own. The town is home to the world's largest lemon that acts as a sign signifying that you are entering the town – you can't miss it!
Of the Heart – 3358 Main St, Lemon Grove, CA 91945 – (619) 466-4117
Rainbow – 7116 Broadway, Lemon Grove, CA 91945 – (619) 462-1194
Mr. Joey's Music – 6919 North Ave., Lemon Grove, CA 91945 – (619) 698-5639
Grosero Tattoo & Skate – 3425 Lemon Grove Ave., Lemon Grove, CA 91945 – (619) 303-6681
Restaurants
Not too sure if Lemon Grove is the place for Texas barbecue? Think again. Just looking at their menu is enough to make anyone's mouth water. If that doesn't suit your fancy, then try some other south-of-the-border cuisines. FUN FACT: Pollo is Spanish for Chicken, so if the mood strikes, you know you're not too far off!
Coops West Texas BBQ – 2625 Lemon Grove Ave., Lemon Grove, CA 91945 – (619) 589-0478
Lido's Restaurant – 7252 Broadway, Lemon Grove, CA 91945 – (619) 469-9901
El Pollo Grill – 7836 Broadway Ave., Lemon Grove, CA 91945 – (619) 697-7153
Chef John's Fish & Chips – 8047 Broadway, Lemon Grove, CA 91945 – (619) 465-7060
Nightlife
What would Southern California be without a little nightlife? If you're not the type to dance the night away now, you will be soon! Lemon Grove is not known for being boring. Come see what makes Lemon Grove special at night!
Dirk's Niteclub – 7662 Broadway, Lemon Grove, CA 91945 – (619) 469-6344
Little Darlings – 8290 Broadway, Lemon Grove, CA 91945 – (619) 469-4299
Good Guys Tavern – 7340 Broadway, Lemon Grove, CA 91945 – (619) 465-0241
Cali Comfort BBQ – 8910 Troy St, Spring Valley, CA 91977 – (619) 337-0670
Schools
Public primary education in the city is provided by the Lemon Grove School District. Grossmont Union High School District provides secondary and adult education.
San Miguel Elementary School – 7059 San Miguel, Lemon Grove, CA 91945 – (619) 825-5619
San Altos Elementary School – 1750 Madera St, Lemon Grove, CA 91945 – (619) 825-5621
Liberty Charter High School – 8425 Palm St, Lemon Grove, CA 91945 – (619) 668-2131
La Mesa Middle School – 4200 Parks Ave., La Mesa, CA 91941 – (619) 668-5730
Landmarks
In Lemon Grove, the last thing you'll be is bored. Every one of these locations is jam-packed with things to do. Learn tennis at the sports park. Play Bingo with your children at the Campo–Morena Library. In Lemon Grove, you'll be surrounded with more than enough to keep your whole family busy and entertained.
4S Ranch Sports Park – 16118 4S Ranch Parkway, San Diego, CA – (858) 673-3900
Campo-Morena Village Library – 31356 Highway 94, Campo, CA – (619) 478-5945
Nancy Jane County Park – 120 N. Park Drive, El Cajon, CA – (619) 561-0756
Spring Valley Community Center – 8735 Jamacha Blvd., Spring Valley, CA – (619) 479-1832
Conclusion
Lemon Grove started as – quite literally – a lemon grove. The location started off with a sheep rancher, but the city began with a grove of lemon trees. They're more than that today, but they never forget forged them into the gem they are today. It is a town within a town – with more than enough places to go, things to do and people to see.
Lemon Grove Mortgage
Whether you are a first time home buyer, need down payment assistance, were in the military or are now, want to buy in the country side, put down as little as 3%, or much more than that, I have access to the top mortgage programs in the State with over 40 wholesale lenders at my disposal. You will get much lower rates and fees than any local credit union or bank.
Lemon Grove Property Alert
Be the first to know when new Lemon Grove short sales, foreclosures, deeply discounted homes, and brand new hot properties come onto the market before anyone else - over 30% more listings than Trulia, Zillow and Realtor.
Lemon Grove Home Valuation
Do you own a home in Lemon Grove and want to find out instantly and completely free what it is worth in today's market - with absolutely no cost or obligation?
Lemon Grove Market Statistics
Stay up to date with the latest sales prices, market times, days on market, number of homes sold, and over 12 of the most up to date housing statistics going back over 16 years.