La Mesa San Diego CA Real Estate – including, Homes, Townhomes, Condos, and Multifamilies for Sale Search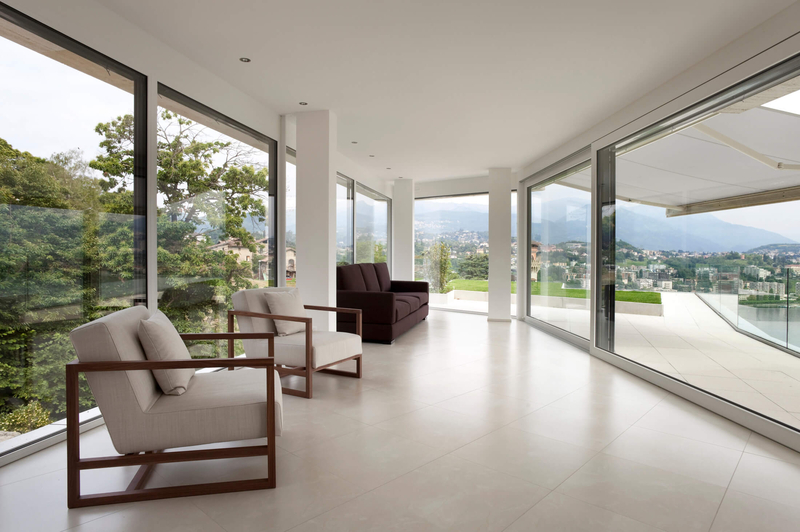 Updated every 5 minutes with the latest real estate for sale in La Mesa San Diego CA - including homes, townhomes, condos, and multifamilies - as posted by La Mesa real estate agents and brokers - over 30% more listings than Zillow, Realtor, Trulia, and Redfin.
Get Signed Up Now to receive new listings, price changes, and recent sales prices - with the ability to get instant, daily, weekly, bi weekly, or monthly email updates.
By creating your FREE account you can:
Get New Property Email Alerts


Price Change Alerts


Detailed Property Info


Virtual Pictures


Track Recent Active, Pending, and Solds
Get Signed Up Now and get the latest La Mesa tax and HUD foreclosures, REO properties, bank owned homes, and short sales being offered at HUGE price reductions and significantly lower than retail value.
La Mesa
February 25, 2021
La Mesa Information and Highlights
Here's a quick rundown of our list:
La Mesa Information and Highlights
La Mesa is one of San Diego's many vast and sprawling suburbs. A spot on the map whose civic leaders constantly pay tribute to their founder's intent; a motto they lived and died by.. A motto and a promise, a vision, etched onto their seal and flag. An oath that tells all who see it what fires bake in this city's soul: "Jewel Of The Hill."
La Mesa, a named that can be traced to the city's origin as an outpost to the Spanish Crown ("The Table" or " The Plateau"), has a rich history that's intricately intertwined with that of San Diego.
La Mesa was part of a series of webbed pathways, designed by the Spaniards in order to indoctrinate the local indigenous people, the Native Americans, into Christianity. La Mesa being a fundamental part of the crowns mission and colonization.
Used by Franciscan Missionaries, during those conquistador days, La Mesa became part of the larger track of church cities that supported the "Mision de San Diego De Alcala" track.
It was formally founded. And incorporated into the rosters of United States history, centuries after its religious upbringing in 1869.
The city, does not have a charter and it operates under the general laws of the City of San Diego. The official plant is the bougainvillea.
Weather
Due to its distance from the Pacific Ocean, La Mesa usually experiences a much more extreme climate than San Diego. It has a semi-arid steppe climate. Generally dry, hot summers with highs that reach the upper 90s, and warm quick winters. Meanwhile, as far as precipitation is cornered, La Mesa has little and it usually occurs between the months of November and March.
Recreation
Las Mesa has an inexhaustible activities and recreational plan. A widespread roster of engaging of possibilities that keeps its citizens content and vibrant, away from the mundanities that spur on borden. Aside from the general minutia of La Mesa's natural wonders, a stable in all of the San Diego area, this hamlet has a variety of urbane options to quell the fires. The two primary pillars of activities, aside from business venture and shopping malls, is a community and Chamber of Commerce that constantly, methodically even, turns up the dial on organized events.
Shopping
La Mesa has a multitude of shopping options. With a occupancy of residents that reaches the 60K, La Mesa managed to attract thousands of brands and boutiques. Most, seeking a home in the many shopping pavilions sprinkled about town, hungry for a taste of your plastic.
Collectiquity - 8600 La Mesa Blvd - (619) 589-7773
The Labyrinth - 8201 La Mesa Blvd - (619) 634-9651
The ToyAddicts - 8703 La Mesa Blvd - (619) 303-2827
Amethyst Moon - 8329 La Mesa Blvd - (619) 464-6666
Fashion Exchange - 8270 La Mesa Blvd (619) 466-8800
Chanel's Hair Boutique - 8818 La Mesa Blvd - (619) 200-3186
The Consignment Shack - 7835 El Cajon Blvd - (619) 460-1822
Sara's Selections Boutique - 8376 La Mesa Blvd - (619) 464-1714
Jewelry Loft - 5500 Grossmont Center Dr Ste 33 - (619) 464-5637
Cost Plus World Market - 5500 Grossmont Center Dr - (619) 466-2991
Restaurants
La Mesa's culinary melee is by far one of its most endearing characteristics. It raises the bar on epicurean adventures and tantalizingly exotic fare. On La Mesa's main byways and paths, you'll encounter a gut busting conglomerate of exciting and thrilling options. Each and everyone imported from the most exotic corners of the planet and prepared with the utmost care by expertly trained chefs. And, for the kiddies or merely to fall back on the basic, the general fast food brands have also set up shop within its borders.
La Torta Cafe - 8356 Allison Ave - (619) 741-6230
Swami's Cafe - 8284 La Mesa Blvd - (619) 668-9030
Los Pinos Seafood - 5575 Baltimore Dr - (619) 825-3418
Himalayan Cuisine - 7918 El Cajon Blvd - (619) 461-2503
Momentos Cafe - 5500 Grossmont Center Dr - (619) 465-4535
The Village House Kalina - 8302 Parkway Dr - (619) 461-1100
La Mesa Bistro & Bakery - 8697 La Mesa Blvd - (619) 589-0806
Petrino's Greek Restaurant - 5525 Jackson Dr - (619) 741-7721
BO-beau kitchen + garden - 8384 La Mesa Blvd - (619) 337-3445
The Lunch Box Cafe & Deli - 8751 La Mesa Blvd - (619) 463-4013
Nightlife
La Mesa has a night life worthy of 60k plus citizens. Bars, bowling alleys, sport arenas, clubs, concert halls and just about every angle of after hours festivities lock down. Plus, due to its amazing events calendar Oktoberfest, Flags Day, Sundays at Six (free concerts), Back To The 50s Car Show, and dozens more, you'll always find a way to howl at the moon with style.
Coin Haus - 8361 Allison Ave - (619) 741-2288
The Hills - 8758 La Mesa Blvd - (619) 741-7166
Bolt Brewery - 8179 Center St - (619) 303-7837
The Rook - 7745 University Ave - (619) 469-1840
Chico Club - 7366 El Cajon Blvd - (619) 465-4190
Pete's Place - 8330 La Mesa Blvd - (619) 464-9535
The Regal Bar - 8344 La Mesa Blvd - (619) 469-1633
Helix Brewing - 8101 Commercial St - (619) 741-8447
Venetian Lounge - 5310 Baltimore Dr - (619) 729-8758
Hooley's Irish Pub - 5500 Grossmont Center Dr - (619) 713-6900
Demographics
The 2010 Census indicated that Julian's population verges around 55 thousand. A density of almost 6k people per square mile. A rather diverse racial make up were Caucasian whites and Hispanics are more often than not found.
Schools
La Mesa's schools are operated by two districts La Mesa-Spring Valley School District and Grossmont Union High School District. They are held in high regards by local education boards and are above the norm in the national standards.
Rolando Elementary School - 6925 Tower St - 619-668-5800.


Helix Charter High School - 7323 University Ave - 619-644-1940.


Vista La Mesa Academy - 3900 Violet St - 619-825-5645.


La Mesa Middle School - 4200 Parks Ave - +1 619-668-5730.


Parkway Middle School - 9009 Park Plaza Dr - 619-668-5810.
Landmarks
Most of La Mesa's landmarks come straight out of Mother Nature's diverse sandbox. A collection of wonders and state parks just itching to pose for your camera. In this picturesque town, you'll be swarm by a miasma of whatnots plucked out of Earth's best catalogue.
Old Post Office - 8393-95 La Mesa Boulevard - 619-463-6611.


Harry & Vada Robertson House - 4582 Palm Avenue. 619.463.6611.


Pacific Southwest Railway Museum - 4695 Nebo Dr - 619-465-7776.


McKinney House & Museum - 8369 University Ave - 619 466-0197.
Conclusion
La Mesa is an urbane town, cough wishing the smashing borders of quaint natural views and vistas. Excellent amenities and your tax dollars working for you, not against you. In La Mesa you'll find yourself trapped within that beast known as San Diego proper but at arms length; not choked by him.
La Mesa Mortgage
Whether you are a first time home buyer, need down payment assistance, were in the military or are now, want to buy in the country side, put down as little as 3%, or much more than that, I have access to the top mortgage programs in the State with over 40 wholesale lenders at my disposal. You will get much lower rates and fees than any local credit union or bank.
La Mesa Property Alert
Be the first to know when new La Mesa short sales, foreclosures, deeply discounted homes, and brand new hot properties come onto the market before anyone else - over 30% more listings than Trulia, Zillow and Realtor.
La Mesa Home Valuation
Do you own a home in La Mesa and want to find out instantly and completely free what it is worth in today's market - with absolutely no cost or obligation?
La Mesa Market Statistics
Stay up to date with the latest sales prices, market times, days on market, number of homes sold, and over 12 of the most up to date housing statistics going back over 16 years.