La Jolla San Diego CA Real Estate – including, Homes, Townhomes, Condos, and Multifamilies for Sale Search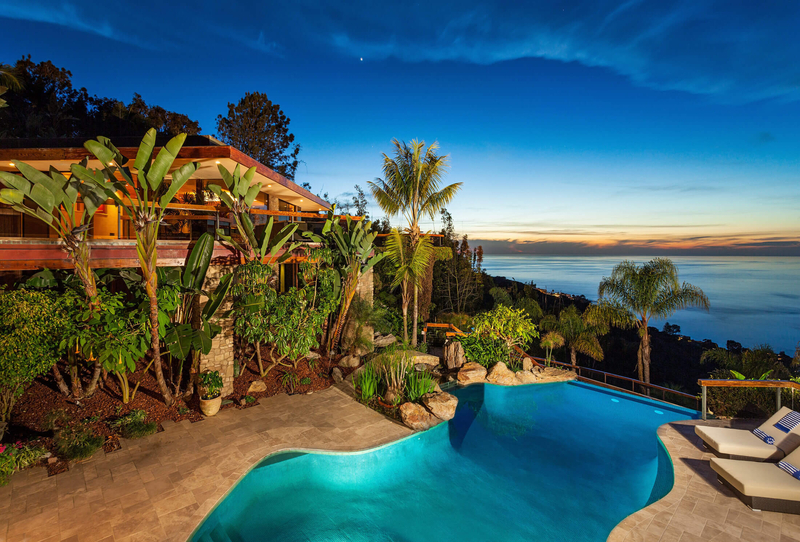 Updated every 5 minutes with the latest real estate for sale in La Jolla San Diego CA - including homes, townhomes, condos, and multifamilies - as posted by La Jolla real estate agents and brokers - over 30% more listings than Zillow, Realtor, Trulia, and Redfin.
Get Signed Up Now to receive new listings, price changes, and recent sales prices - with the ability to get instant, daily, weekly, bi weekly, or monthly email updates.
By creating your FREE account you can:
Get New Property Email Alerts


Price Change Alerts


Detailed Property Info


Virtual Pictures


Track Recent Active, Pending, and Solds
Get Signed Up Now and get the latest La Jolla tax and HUD foreclosures, REO properties, bank owned homes, and short sales being offered at HUGE price reductions and significantly lower than retail value.
La Jolla
February 25, 2021
$1,227.26
Avg. $ / Sq.Ft.
$3,450,000
Med. List Price
La Jolla Information and Highlights
Here's a quick rundown of our list:
La Jolla Information and Highlights
From world-class shopping destinations to timeless landmarks and shimmering ocean views, the town of La Jolla offers you a new experience every day. Also known as "San Diego's Jewel", La Jolla is a hilly seaside community that occupies 11 kilometers of the curving coastline along the Pacific Ocean.
The jewel of San Diego sparkles in sunshine year around and offers one-of-a-kind amenities and activities. From high-end, luxury real estate to reclusive homes that offer tropical landscaping, La Jolla presents you with the best housing options. So, if you want to enjoy local beaches at La Jolla Shores and call this place home, here's your guide that gives you expert recommendations on the climate, best attractions, and other amenities of La Jolla.
History
La Jolla was incorporated as a part of San Diego in 1850. However, no one permanently settled here until 1869 when two brothers, Daniel and Samuel Sizer, each bought a property in La Jolla. The plots, located between today's La Jolla Boulevard and Fay Street, were then sold by the city of San Diego for $1.25 per acre.
The town started to grow in 1890s when a railroad was extended to La Jolla. Real estate developers took interest in the booming suburb and constructed resort hotels to attract visitors. La Jolla Park Hotel was opened in 1893, boasting three stories and 80 rooms. However, the administration faced difficulty in maintaining the business and La Jolla Park Hotel was eventually closed in June 1896. Regardless, the jewel of San Diego continued to flourish and turned into a world-famous city soon.
Location
La Jolla is a 7-mile stretch of coastline properties that are located just 15 minutes north of Downtown San Diego. On three sides, the town is surrounded by ocean bluffs and beaches, and is located 64 kilometers south of Orange County, California.
The neighborhoods of La Jolla include the following:
Weather
Like the rest of San Diego, La Jolla receives plenty of sunshine through the year. The temperature rarely drops below 50 degrees or exceeds 90 degrees, thanks to the unique microclimate of the region. August and September are usually the warmest months of the year with average high temperatures between the mid-60s and 70s.
Rainstorms are rare in La Jolla. The town receives less than 10 inches of rain every year in comparison to the US average of 37 inches.
Shopping
From the world's most luxurious brands to everyday comfortable clothing, there are plenty of shopping destinations that offer limitless opportunities to bargain-hunters and brand lovers. Here are some of the best of them.
M Bride - 702 Pearl St - (858) 551-1718
Warwick's - 7812 Girard Ave - (858) 454-0347
Mitch's Surf Shop - 631 Pearl St - (858) 459-5933
The Ascot Shop - 7750 Girard Ave - (858) 454-4222
La Jolla Vacuum Center - 520 Pearl St - (858) 459-1130
Bulfer's Fine Jewelry - 7777 Girard Ave - (858) 551-9606
Poppy & Rose Bridal - 7730 Herschel Ave - (619) 787-9133
Modish Maternity - 1000 Torrey Pines Road - (858) 551-1800
Diamonds On the Rock - 5630 La Jolla Blvd - (858) 750-2190
La Jolla Swim & Sport - 1008 Torrey Pines Rd - (858) 454-4002
Meanley & Son Ace Hardware - 7756 Girard Ave - (858) 454-6101
Tijon Fragrance Lab & Boutique - 7853 Herschel Ave - (619) 821-8219
Rosalind's Bridal and Alterations - 1110 Torrey Pines Rd -(858) 456-1848
Restaurants
Yes, visitors are drawn to miles of beaches and scenic beauty of La Jolla, but they come for memorable dining experiences as well. On any given street in La Jolla, you are sure to discover a number of dining choices, each offering you the perfect menu for breakfast, lunch, and dinner.
Catania - 7863 Girard Ave - (858) 551-5105
Whisknladle - 1044 Wall St - (858) 551-7575
Prepkitchen - 7556 Fay Ave - (858) 875-7737
The Cottage - 7702 Fay Ave - (858) 454-8409
The Taco Stand - 621 Pearl St - (858) 551-6666
Sicilia Bella - 7918 Ivanhoe St - (858) 263-4614
Herringbone - 7837 Herschel Ave - (858) 459-0221
Piatti - 2182 Avenida De La Playa - (858) 454-1589
George's at the Cove - 1250 Prospect St - (858) 454-4244
The Promiscuous Fork - 6984 La Jolla Blvd - (858) 454-3663
Brockton Villa Restaurant - 1235 Coast Blvd - (858) 454-7393
Shorehouse Kitchen - 2236 Avenida De La Playa - (858) 459-3300
El Pescador Fish Market & Restaurant - 634 Pearl St - (858) 456-2526
Eddie V's Prime Seafood and Steak - 1270 Prospect St - (858) 459-5500
Nightlife
La Jolla's nightlife scene has exploded in the last few years. From pricey dance clubs to stylish cocktail lounges and spacious beach bars, La Jolla lives up to its nickname as the Jewel of San Diego.
Nine-Ten - 910 Prospect St - (858) 964-5400
Bernini's Bistro - 7550 Fay Ave - (858) 454-5013
Bistro Pazzo - 7930 Ivanhoe Ave - (858) 456-4005
Isola Pizza Bar - 7734 Girard Ave - (858) 412-5566
Shack Bar & Grill - 6941 La Jolla Blvd - (858) 454-5280
LJ Crafted Wines - 5621 La Jolla Blvd - (858) 551-8890
We Olive & Wine Bar - 1158 Prospect St - (858) 551-8250
The Hake Kitchen & Bar - 1250 Prospect St - (858) 454-1637
Karl Strauss Brewing Company - 1044 Wall St - (858) 551-2739
Cusp Dining & Drinks - 7955 La Jolla Shores Dr - (858) 551-3620
Schools
La Jolla has numerous public and private schools that provide the best learning environment to students. La Jolla is ranked highly in education not just by parents and teachers, but by test scores as well. According to GreatSchools.com, La Jolla has a score of 9 out of 10 for its academic standing.
San Diego French American School – 6500 Soledad Mountain Rd – (858) 456 2807
The Children's School – 2225 Torrey Pines Ln – (858) 454 0184
La Jolla Village Montessori School – 7427 Fay Ave – (858) 454 1811
The Gillispie School – 7380 Girard Ave – (858) 459 3773
Stella Maris Academy – 7654 Herschel Ave – (858) 759 0631
Landmarks
The town of La Jolla has many landmarks and historical buildings that attract thousands of tourists every year. Here is a list of the most popular La Jolla attractions.
Mount Soledad Veterans Memorial – The 29 feet tall memorial has been built to pay tribute to those who fought for the country and is a must-see place for anyone visiting La Jolla.
Torrey Pines Area – This park is spread over an area of 2,000 acres and is one of the wildest stretches of land on the Southern Californian coast.
La Jolla Recreational Center – The center is officially designated as a historic landmark of San Diego. It includes a children's play area and the recreation center building that offers various programs of sports.
Transportation
There are a number of companies working in La Jolla that provide limousine and shuttle services. In addition to this, public transport is also available. The MTS bus number 30 is available from Downtown San Diego, which drops passengers to the heart of La Jolla, Silverado Street.
Conclusion
La Jolla is one of the most beautiful beach communities in the world that draws travelers from all over the world. Whether you live in La Jolla or are visiting the area from across the globe, La Jolla knows how to entertain you. The breathtaking scenery along with some of the best restaurants in the country, great nightlife and excellent academic opportunities make La Jolla one of the best places to live in San Diego.
La Jolla Mortgage
Whether you are a first time home buyer, need down payment assistance, were in the military or are now, want to buy in the country side, put down as little as 3%, or much more than that, I have access to the top mortgage programs in the State with over 40 wholesale lenders at my disposal. You will get much lower rates and fees than any local credit union or bank.
La Jolla Property Alert
Be the first to know when new La Jolla short sales, foreclosures, deeply discounted homes, and brand new hot properties come onto the market before anyone else - over 30% more listings than Trulia, Zillow and Realtor.
La Jolla Home Valuation
Do you own a home in La Jolla and want to find out instantly and completely free what it is worth in today's market - with absolutely no cost or obligation?
La Jolla Market Statistics
Stay up to date with the latest sales prices, market times, days on market, number of homes sold, and over 12 of the most up to date housing statistics going back over 16 years.