Julian San Diego CA Real Estate – including, Homes, Townhomes, Condos, and Multifamilies for Sale Search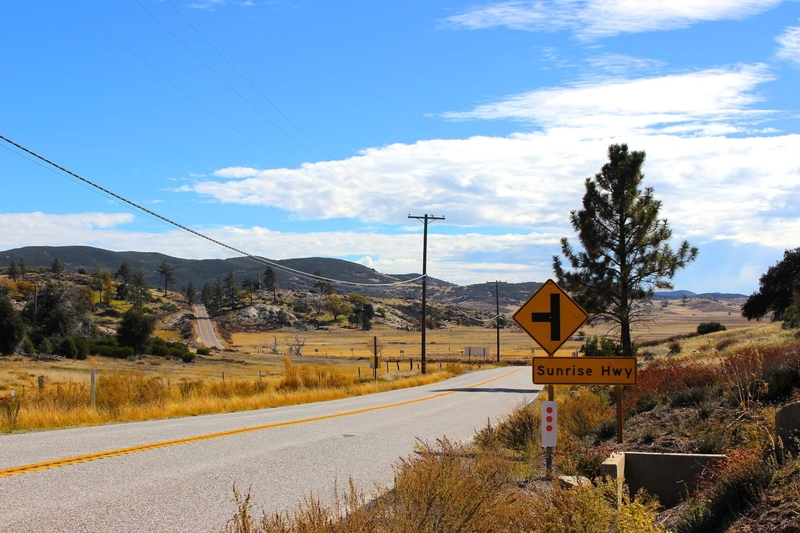 Updated every 5 minutes with the latest real estate for sale in Julian San Diego CA - including homes, townhomes, condos, and multifamilies - as posted by Julian real estate agents and brokers - over 30% more listings than Zillow, Realtor, Trulia, and Redfin.
Get Signed Up Now to receive new listings, price changes, and recent sales prices - with the ability to get instant, daily, weekly, bi weekly, or monthly email updates.
By creating your FREE account you can:
Get New Property Email Alerts


Price Change Alerts


Detailed Property Info


Virtual Pictures


Track Recent Active, Pending, and Solds
Get Signed Up Now and get the latest Julian tax and HUD foreclosures, REO properties, bank owned homes, and short sales being offered at HUGE price reductions and significantly lower than retail value.
Julian Information and Highlights
Here's a quick rundown of our list:
Julian Information and Highlights
Julian is one of San Diego's most fascinating towns. An official California Historical landmark and an area defined by Zoning Ordinance as a Historical District, Julian's past is so embedded in frontier ways and pioneer mentally, of the US sprit, that even its local culinary hallmark is its apple pie.
Julian's history began at the far end of the American Civil War, in 1869. A former slave, A.E Coleman, recently emancipated by Lincoln's sacrifice, was crossing over a creek when a glint of shiny yellow caught his eye. That glint, would set the region on a fevered fire, the minute it was identified as gold.
Coleman quickly retrieved his frying pan and began shifting the stream's bed. In less then a fortnight, Coleman had enough booty in his rug sack to buy the claim and setup the Coleman Mining District.
News spread like wildfire and soon, by the start of 1870s, the area had evolved into a tent city. Gold rush mania blossoming in very prospector's heart. Overnight the region was inundated by all sorts of individuals and business. Julian began to take shape.
Meanwhile, as miners wrestled gold from deep within the Earth, James Madison decided to take advantage of the spots clear fresh air. He brought in a wagon load of apple trees and planted them up by the mountains. The landscape changed as these little oaks became giants and started producing quality fruit. Julian staked a new claim in the area, a claim not out of minerals and rocks, but out of ruby red apples that became the envy of the land. Julian's Apple Pies, produced by the offsprings of these trees, are still a big product in the region… A product that is even internationally exported to faraway lands.
In modern days, Julian's gold rush and mining community has subsided. The town evolving into a charming mountain resort with a very lively past, excellent panoramas, historic tours and perhaps one of the best apple pies in the United States.
Weather
Julian undergoes more drastic temperatures and higher precipitation than much of southern California. It also receives snow in winter, which accumulates mostly in March. This last bit draws in the crowds from San Diego and other waterfront cities, where it does not snow. Average yearly snowfall from 1893 to 2012 has been 22 inches. Meanwhile, summers have been known to be rather hot, particularly the months of July and August.
Recreation
Aside from its almost endless array of natural bounty, Julian is a history buff's dream come true. Each slab of wood, each pebble on the street and each building glowing with the intensity of an exciting past. In Julian you'll be able to travel deep within mining shafts, walkabout old railroad and visit derelict camps and ranches from that gold rush epoch of the late 19th century. Meanwhile, due to Julian's extreme temperature changes, wine enthusiast will discover a buffet of local vineyards specializing not only in intoxicating grape juice but in hot apple cider.
Shopping
One of the main pillars of Julian's local economy is its tourist trade. With that said, you'll find within its boundaries an army of gift shops, souvenir stands and local boutiques brimming with manufactured goods imported right from inside the state. Leather shops, local markets, antique stores, dress cottages and even a year round Christmas store.
The Old Well - 2102 3rd St - (760) 527-4014
Crow and Lilac - 2608 B St - (760) 842-3331
Ariel's Attic - 4470 Hwy 78 - (760) 765-0897
Quinn Knives - 2116 Main St - (760) 765-2230
The Birdwatcher - 2775 B St - (760) 765-1817
Candy Basket - 2116 Main St - (760) 765-0785
The Warm Hearth - 2125 Main St - (760) 765-1022
Pistols & Petticoats - 2116 Main St - (760) 765-1744
The Mountain Gypsy - 2007 Main St - (760) 765-0643
Old Julian Book House - 2230 Main St - (760) 765-1989
The Julian Soap Company - 2116 Main St - (760) 315-0492
Kat's Yarn and Craft Cottage - 2112 Fourth St - (619) 246-8585
Restaurants
Across Main Street you'll discover that Julian's many residents don't let a good opportunity pass them by. They are well aware that their local toast is buttered by tourists. And, knowing this little tidbit before hand, the locals have managed to incorporate into their town all sorts of culinary options to entice their economical patrons come lunch or dinner.
Miner's Diner - 2134 Main St - (760) 765-3753
Granny's Kitchen - 1921 Main St - (760) 765-2900
Romano's Restaurant - 2718 B St - (760) 765-1003
Soups & Such Cafe' - 2000 Main St - (760) 765-4761
Jeremy's on the Hill - 4354 Hwy 78 - (760) 765-1587
Candied Apple Pastry Company - 2128 4th St - (760) 765-2655
Mr. Manitas Taco Bar & Fruteria - 4470 Hwy 78 - (760) 791-9322
Nightlife
Julian's nightlife isn't the most liveliest, If you're in the mood of gyrating like a wildcat under a disco ball until dawn, then sadly you've stumbled into the wrong alley. Now, if you want to experience a bazar of wineries and local brewing companies then Julian welcomes you with outstretch arms.
Blue Door Winery - 2608 B St - (760) 765-0361
Menghini Winery - 1150 Julian Orchards Dr - (760) 765-2072
Nickel Beer Company - 1485 Hollow Glen Rd - (760) 765-2337
Witch Creek Winery Tasting Room - 2000 Main St - (760) 765-2023
Demographics
The 2010 Census indicated that Julian's population verges around 1.500. A density of 190 people per square mile. Caucasian whites being the prime racial component, with sprinklings of Native Americans, African Americans, Pacific Islanders and Hispanics.
Schools
Julian has a school district that manages to satisfy everyone of a parent's necessity. Elementary schools, middles schools and a top notch High School Campus with in its tourist friendly borders.
Julian Union High School - Julian, CA - 760-765-0606.


Julian Elementary School - 760-765-0661.


Ray Redding High School - 1517 CA-78.
Landmarks
Aside from its natural attractions, of which there are many, Julian is a historical district. It has on every corner an iconic placeholder from its very thrilling mining past. Museums, trails, railroad tracks and even mining companies. Plus, the fact that it has snow come winter has made it one of the only place in Sunny California its residents can run to in order to catch a glimpse of the white powder.
Eagle & High Peak Mines - 2373 C St - 760-765-0036.


Julian Chamber of Commerce - 2129 Main St.


Julian Pioneer Museum - 2811 Washington St - 760-765-0227.
Conclusion
Julian is a town caught in a time warp. A perfectly preserved ember of pioneering lifestyle, brought to reality by its very eager residents. The spot has a magical charm few destination in California can attest to. Each place, each corner snapping you to an age of adventure and frontier excitement. Julian is the sort of town that gets under your skin and sooner, rather than later, has you pressing your petticoat and buffing up your stetson.
Julian Mortgage
Whether you are a first time home buyer, need down payment assistance, were in the military or are now, want to buy in the country side, put down as little as 3%, or much more than that, I have access to the top mortgage programs in the State with over 40 wholesale lenders at my disposal. You will get much lower rates and fees than any local credit union or bank.
Julian Property Alert
Be the first to know when new Julian short sales, foreclosures, deeply discounted homes, and brand new hot properties come onto the market before anyone else - over 30% more listings than Trulia, Zillow and Realtor.
Julian Home Valuation
Do you own a home in Julian and want to find out instantly and completely free what it is worth in today's market - with absolutely no cost or obligation?
Julian Market Statistics
Stay up to date with the latest sales prices, market times, days on market, number of homes sold, and over 12 of the most up to date housing statistics going back over 16 years.