Jamul San Diego CA Real Estate – including, Homes, Townhomes, Condos, and Multifamilies for Sale Search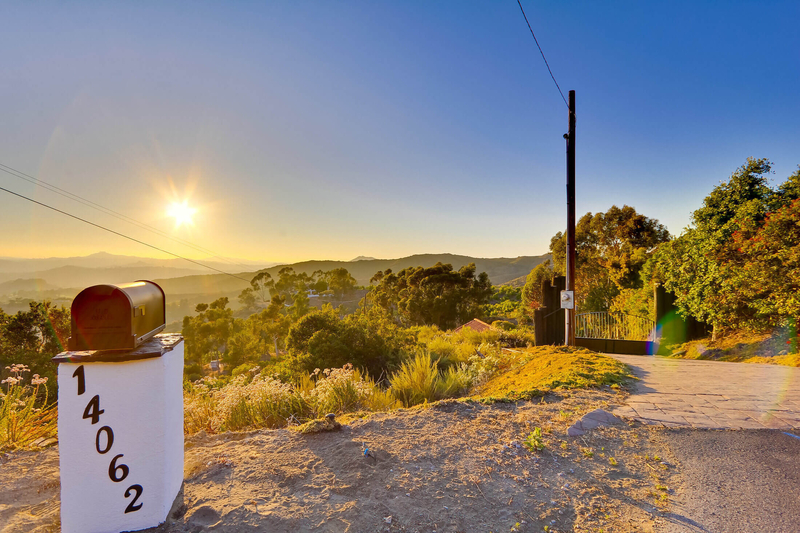 Updated every 5 minutes with the latest real estate for sale in Jamul San Diego CA - including homes, townhomes, condos, and multifamilies - as posted by Jamul real estate agents and brokers - over 30% more listings than Zillow, Realtor, Trulia, and Redfin.
Get Signed Up Now to receive new listings, price changes, and recent sales prices - with the ability to get instant, daily, weekly, bi weekly, or monthly email updates.
By creating your FREE account you can:
Get New Property Email Alerts


Price Change Alerts


Detailed Property Info


Virtual Pictures


Track Recent Active, Pending, and Solds
Get Signed Up Now and get the latest Jamul tax and HUD foreclosures, REO properties, bank owned homes, and short sales being offered at HUGE price reductions and significantly lower than retail value.
$1,195,000
Med. List Price
Jamul Information and Highlights
Here's a quick rundown of our list:
Jamul Information and Highlights
Out by the boonies, at the very edge of San Diego, stands one of the area's most lucrative and influential spots: Jamul.
Sporting a population of over 6 thousand, Jamul (Tipai for "Sweet or Slimy Water"), has a beefed up portfolio of reasons why anybody would want to call it home. Just off one of California's busiest metropolises, a step or two from the American/Mexican border (Tijuana only a few miles away), neck deep in tribal and Native American heritage, Jamul has managed to sway and seduce home owners and potential investors into its idilic little borders.
Part of that almost paranormal and magical charm comes from Jamul's natural wonders. A picturesque landscape boiling with terra-cotta vistas, sapphire sky broiling with fluffy clouds, hawks and falcon soaring above riding the thermals.
Jamul's exquisite quaint hamlet is surrounded by foothills, trails, valleys, canyons, and National Wildlife Refuges. On all side a panorama of beauty and Mother Nature's peculiar love for cacti, sand traps and desert flora.
Jamul has all the comforts and pampering amenities, not to mention tweaks, that big city life has accustomed its residents to… The only difference is that Jamul is a small town. A quaint out the way spot close enough to the beast that you will never feel secluded.
Weather
Mediterranean is the best way to describe Jamul's weather cocoon. A strange ecosystem of air pockets and breezes that constantly regales its citizens. Jamul's climate is a steady line of "just right". No sudden or spontaneous dips, no gut churning plummets. Cool to mild winters, dry and warm summers. Every so often showers and a passing thunderstorm.
Recreation
In Jamul you'll never find yourself counting the days till' the weekend, just to get a taste of the thrills of a big city. Here, in this oasis, boredom is a thing of the past. Trails and hiking spots abound. Golf Courses are a way of life. Sport activities flourish like dandelions. Nature is key ingredient in most of Jamul's recreation.
Meanwhile, if you want something more profound or esoteric, a new understanding of the ways of the land and our native forefathers, Jamul has a Native American Village that fights tooth and nail in other to preserve its heritage.
Shopping
Jamul has all your shopping needs happily squared away with dozens upon dozens of options. The principal road, Campo Rd, is the place to go if your credit card wants a good workout. Here, you'll discover boutiques, family own stores and the obligatory Target standing like a sentinel on the town's gateway. The closer you get to San Diego, the more Americanize your shopping option will become. Down, by southern latitudes you'll discover trinkets and homemade souvenirs handcrafted by locals.
Jamul Liquor - 13881 Campo Rd - (619) 669-0302
Jamul Nursery - 12931 Campo Rd - (619) 569-7528
Gravity Gear - 13531 Otay Lakes Rd - (619) - 216-6073
Jamul Meat Market - 12930 Campo Rd - (619) 669-3767
Naturally Grounded - 13881 Campo Rd - (619) 403-9066
Papike People - 14695 Chaparral Slope Rd - (619) 669-3965
George's Convenience & Tobacco - 12930 Campo Rd - (619) 669-9090
Restaurants
All the bands and chain stores are either in Jamul or just outside its borders, waiting to collect your fare and hand you a Happy Meal. Campo Rd, streets are lined with all sorts of restaurants. From sandwich shops and jewish pastries, to pizza parlors and Mama mia' trattorias. Jamul has a limited but eclectic culinary makeup that even includes a fine Cuban Bistro.
Tres Taqueria - 14145 Campo Rd - (619) 315-2250
Hacienda Jalisco - 14019 Campo Rd - (619) 669-6315
Filippi's Pizza Grotto - 13034 Campo Rd - (619) 669-1080
Habaneros Mexican Grill - 13881 Campo Rd - (619) 669-1662
Brody's Burgers and Beer - 12930 Campo Rd - (619) 303-5231
Demographics
The 2010 Census declared that, aside from having a permeant population of 6,163, Jamul's racial makeup was mostly composed of whites (86%). The second echelon was being disputed between Native Americans and Pacific Islanders.
Jamul, nonetheless has a transient hispanic community of approximately one thousand.
Schools
Jamul serves as the educational center for many of the rural and ranch like communities south of El Cajon and Alpine. It's teaming with all sorts of scholarly institutions and educational centers. Jamul prides itself in the myriads of High Schools, Middle Schools, Learning Pavilions and Elementary schools it has managed to amass within its smalls borders. If you're searching for a norm or charter, by which to teach your kid, Jamul most likely has you covered on that very front.
Jamul Primary School - 14567 Lyons Valley Rd - 619-669-7800.


Jamul Intermediate School - 14545 Lyons Valley Rd - 619-669-7900.


Jamal Middle School – Olive Vista Dr - 619-669-2700.
Landmarks
Jamul's Landmarks are mainly natural. Bountiful prairie valley and lands with amazing sceneries to once more get you in touch with nature. For all other manmade fiascos and perfectly erected and historical visions and icons, San Diego and the Mesa area has you covered.
Conclusion
Jamul, in a way, is the last truck stop or entryway into what is left of the American Frontier. A brimming town serving as the final mile post before untamed lands and virgin territory. It is a perfect place to raise up a family. To find a connection with your spirit guide. A place to rediscover your roots and give praise to the majesty of nature.
Jumul Mortgage
Whether you are a first time home buyer, need down payment assistance, were in the military or are now, want to buy in the country side, put down as little as 3%, or much more than that, I have access to the top mortgage programs in the State with over 40 wholesale lenders at my disposal. You will get much lower rates and fees than any local credit union or bank.
Jamul Property Alert

Be the first to know when new Jamul short sales, foreclosures, deeply discounted homes, and brand new hot properties come onto the market before anyone else - over 30% more listings than Trulia, Zillow and Realtor.
Jamul Home Valuation
Do you own a home in Jamul and want to find out instantly and completely free what it is worth in today's market - with absolutely no cost or obligation?
Jamul Market Statistics
Stay up to date with the latest sales prices, market times, days on market, number of homes sold, and over 12 of the most up to date housing statistics going back over 16 years.