Golden Hill San Diego CA Real Estate – including, Homes, Townhomes, Condos, and Multifamilies for Sale Search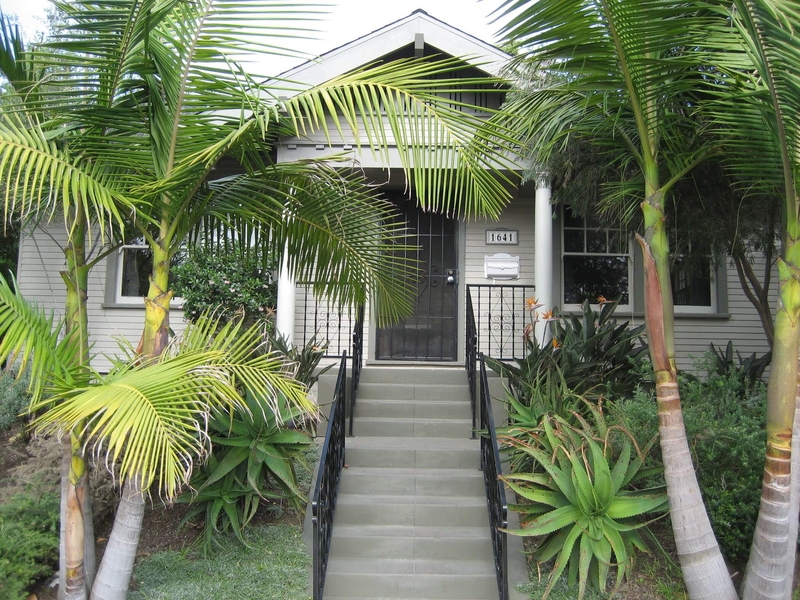 Updated every 5 minutes with the latest real estate for sale in Golden Hill San Diego CA - including homes, townhomes, condos, and multifamilies - as posted by Golden Hill real estate agents and brokers - over 30% more listings than Zillow, Realtor, Trulia, and Redfin.
Get Signed Up Now to receive new listings, price changes, and recent sales prices - with the ability to get instant, daily, weekly, bi weekly, or monthly email updates.
By creating your FREE account you can:
Get New Property Email Alerts


Price Change Alerts


Detailed Property Info


Virtual Pictures


Track Recent Active, Pending, and Solds
Get Signed Up Now and get the latest Golden Hill tax and HUD foreclosures, REO properties, bank owned homes, and short sales being offered at HUGE price reductions and significantly lower than retail value.
$1,350,000
Med. List Price
Golden Hill Information and Highlights
Here's a quick rundown of our list:
Golden Hill Information and Highlights
Since its development in the 1910's, Golden Hill has become one of the most historic and diverse neighborhoods within the city and features a variety of home styles with many dating back to the last 19th century.
In part due to its close proximity to Downtown San Diego, Balboa Park and City College, the Golden Hill neighborhood has become a favorite among artist, musicians and those with a creative flair.
Located in-between Balboa Park to the north and the Martin Luther King Highway to the south, Golden Hill is a convenient, walkable neighborhood with something for everyone.
Shopping
Golden Hill is bustling with a variety of retailers along B Street and 25th Street, including:
Anakins Fruit & Deli - 2991 Broadway - 619-228-9846
Golden Hill Farmers Market - B St - 619-795-3363
Krisp Beverages + Natural Foods - 2511 C St - (619) 233-0902
Miller's Market - 2985 C St - (619) 234-0694
Panchitas Bakery - 2519 C St - 619-232-6662
Sepulveda Meats & Provisions - 1220 28th Street - (619) 501-1878
Tiger Eye Hair - 811 25th St - 619-798-3996
Restaurants
The Golden Hill neighborhood has a wide selection of restaurants and eateries that will satisfy the hunger of any resident.
Turf Supper Club is a local favorite and features a self-service grill and piano bar, while Pizzeria Luigi has earned a reputation for its award-winning New York styled pizzas and has even been featured on the Food Network.
Here are a few restaurants within the Golden Hill neighborhood:
Benny's - 1244 30th St - (619)238-1740
Giorgino's - 1237 28th St - (619) 234-9141
Gloria's Taco Shop - 1233 28th St - (619) 239-8093
Influx - 1948 Broadway - (619) 255-9470
Kabob House - 2479 Broadway - (619) 795-7909
Kafe Sobaka Restoran Pomegranate - 2469 Broadway - (619) 297-4007
Krakatoa - 1128 25th St - (619) 230-0272
Los Reyes - 2496 Broadway - (619) 231-0716
Humberto's Taco Shop - 1015 25th St - (619) 231-8433
Pizzeria Luigi - 1137 25th St - (619) 233-3309
Turf Supper Club - 1116 25th St - (619) 234-6363
Nightlife
Although the Golden Hill neighborhood doesn't have nearly as many bars and taverns as its neighboring counterparts, it is still in close proximity to just about any nightlife scene that you frequent and you will never find yourself bored after 5pm.
Here are a few popular hangouts within the Golden Hill neighborhood:
Counterpoint - 830 25th St #100 - 619-564-6722
Hamilton's Tavern - 1521 30th St - 619-238-5460
KINDRED - 1503 30th St - (619) 546-9653
The Rose - 2219 30th St - (619) 281-0718
Whistle Stop Bar - 2236 Fern St - (619) 284-6784
Schools
There is an abundance of public and private schools within the Golden Hill community and many more that are less than a few miles away. Some schools in the vicinity, include:
Golden Hill School (K - 8)
Albert Einstein Academies
Garfield Senior High School
Sherman Elementary School
Kimbrough Elementary School
King/Chavez Primary Academy
Landmarks
There are several landmarks within the Golden Hill neighborhood that offer residents a variety of entertainment and continuous outdoors fun.
Golden Hill Park – Located in the southern part of Balboa Park, this family friendly park features a massive playground, tennis courts, public picnic areas and numerous hiking trails.
Balboa Park Golf Course - This popular golf course is just minutes away from the Golden Hill neighborhood and features an 18-hole course with expansive views of the beautiful San Diego skyline. The grounds also feature a 9-hole executive course, driving range, practice putting greens, a magnificent Pro Shop and private golf lessons.
Transportation
Golden Hill is accessible by car via Interstate 5 and the Martin Luther King Freeway or through Broadway, 25th and 30th streets. This neighborhood can also be conveniently reached by public transportation on the #2 bus route.
Conclusion
If you are looking for a neighborhood with a variety of local café and retailers, coupled with the outdoor activities of Balboa Park, then Golden Hill may just be the right place for you.
Golden Hill Mortgage
Whether you are a first time home buyer, need down payment assistance, were in the military or are now, want to buy in the country side, put down as little as 3%, or much more than that, I have access to the top mortgage programs in the State with over 40 wholesale lenders at my disposal. You will get much lower rates and fees than any local credit union or bank.
Golden Hill Property Alert
Be the first to know when new Golden Hill short sales, foreclosures, deeply discounted homes, and brand new hot properties come onto the market before anyone else - over 30% more listings than Trulia, Zillow and Realtor.
Golden Hill Home Valuation
Do you own a home in Golden Hill and want to find out instantly and completely free what it is worth in today's market - with absolutely no cost or obligation?
Golden Hill Market Report



Stay up to date with all active, pending, and sold within the last 6 months in Golden Hill and know the actual sales price versus list price, cost per square feet, days on market, and more!