Fallbrook San Diego CA Real Estate – including, Homes, Townhomes, Condos, and Multifamilies for Sale Search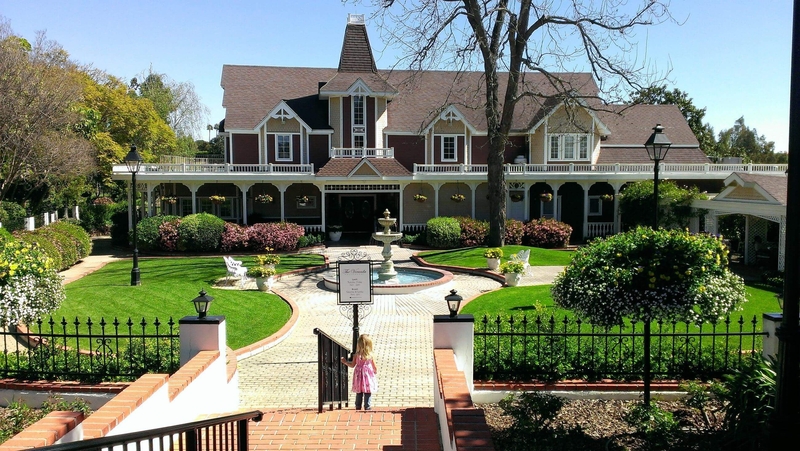 Updated every 5 minutes with the latest real estate for sale in Fallbrook San Diego CA - including homes, townhomes, condos, and multifamilies - as posted by Fallbrook real estate agents and brokers - over 30% more listings than Zillow, Realtor, Trulia, and Redfin.
Get Signed Up Now to receive new listings, price changes, and recent sales prices - with the ability to get instant, daily, weekly, bi weekly, or monthly email updates.
By creating your FREE account you can:
Get New Property Email Alerts


Price Change Alerts


Detailed Property Info


Virtual Pictures


Track Recent Active, Pending, and Solds
Get Signed Up Now and get the latest Fallbrook tax and HUD foreclosures, REO properties, bank owned homes, and short sales being offered at HUGE price reductions and significantly lower than retail value.
Fallbrook Information and Highlights
Here's a quick rundown of our list:
Fallbrook Information and Highlights
Fallbrook is a northeastern suburb in the San Diego area, and due to its massive amounts of avocado groves, it is called "The Avocado Capital of the World". It is also an area with a thriving art community, including the Fallbrook School of the Arts, plentiful art galleries and thirty pieces of public art as well as an active Art Center. Fallbrook itself originally began in an area that is known today as Live Oak County Park. The first settlement recorded was in 1869 by the Vital Reche family. They dubbed the area Fallbrook after their home town in Pennsylvania. The Fallbrook known today has plenty in the way of gorgeous homes and a thriving community, full of luscious forests and temperate ocean breezes. It is an area beloved by both residents and visitors alike, and a must see for anyone.
Weather
Fallbrook experiences the typical Californian weather, as well as the swells, heat and light breezes off of the Pacific coast, with higher heats in the rocky hill areas. Temperatures stay fairly consist throughout the year with higher heats, precipitation and humidity involved, especially in the summer months. Fallbrook has the benefit of ocean breezes which keep the typical Californian humidity lower, and it is stated to have a constant temperature of 61 degrees Fahrenheit. Residents and visitors alike can expect occasional rainstorms, thunderstorms and high wind velocities associated with storms off the Pacific coast, especially during hurricane season.
Recreation / Things To Do
Fallbrook is in just the right location to get out and experience all the natural beauty and wonders of California. With the beaches nearby, the lush vegetation and flora, as well as the attractions of the San Diego area, it is hard to run out of fun things to do.
San Diego Sky Tours – 3717 John J Montgomery Dr - (619) 757-6419


The Flower Fields – 5704 Paseo Del Norte – (760) 431-0352


Uncorked Tours – (888) 400-7641


Fallbrook Avocado Festival – 111 S Main Ave – (760) 728-5845
Shopping
Fallbrook has plenty of opportunities for fashionistas, treasure hunters and retail-warriors alike. The shopping is never in short supply, nor is the supply of odd treasures you can find in shops all about the area.
Sheri's Flowers - 839 E Mission Rd - (760) 723-7756
Sweet N Sassy - 1229 S Mission Rd - (760) 728-1220
Retro Candy & Toys - 213 N Main Ave - (760) 728-7336
Second Chances Barn - 3137 S Mission Rd - (760) 723-8566
Hidden Treasures Thrift Store - 913 Main Ave - (760) 723-2800
Rojas Succulents and Cactus - 2005 E Alvarado St - (760) 271-4962
Myrtle Creek Botanical Gardens & Nursery - 2940 Reche Rd - (760) 728-5340
Restaurants
The food in Fallbrook is a cultural mix of all the fantastic foods from around the world. No matter what the craving is, you can easily find a restaurant in Fallbrook to satisfy it.
Estrella's - 129 E Mission Rd - (760) 728-1200
Vince's Pizza - 855 S Main St - (760) 723-4997
Brothers Bistro - 835 S Main Ave - (760) 731-9761
Main Street Cafe - 507 S Main Ave - (760) 731-1405
Las Brisas Taqueria - 1005 S Main Ave - (760) 723-0115
Thai Thai Restaurant - 1055 S Main Ave - (760) 728-4938
El Meson De Mi Tierra - 232 S Main Ave - (760) 451-6203
Trupiano's Italian Bistro - 945 S Main Ave - (760) 728-0200
Oink and Moo Burgers & BBQ - 121 N Pico Ave - (760) 451-6005
The Veranda Restaurant - 220 Grand Tradition Way - (760) 728-6466
Nightlife
After a day of work, surf or California play, the night can get you wound up for more. Fortunately, Fallbrook has plenty in the way of pubs, breweries, wine bars and live entertainment. Those who want to go out and really get a taste of the night scene will find no shortage of things to do.
Red Eye Saloon - 14486 S Mission Rd - (760) 728-4881
Firehouse Que & Brew - 1019 S Main Ave - (760) 645-3729
Ali Baba Hookah Lounge - 1452 S Mission Rd - (760) 728-2885
Fallbrook Brewing Company - 136 N Main Ave - (760) 651-2537
Schools
Fallbrook is highly praised for its school systems throughout its many suburbs. Those looking to raise a family, or to further their own education, need not worry about a shortage of schools, both conventional and unconventional; it's the perfect opportunity to experience the arts and general education!
Zion Lutheran School – 1405 E Fallbrook St – (760) 723-3500


Fallbrook Union High School – 2400 S Stagecoach Lane – (760) 723-6300


Pinktower Montessori School – 203 Laurine Ln – (760) 728-4754


Pacific Animal Productions – 3946 S Mission Rd – (760) 723-7761
Demographics
Population: 31,419


Population density: 1,793


Median age: 34.5


Male / Female ratio: 1.0:1
Local / Notable Employers
For those who are looking to make the move to any area within the Fallbrook area, the local job market is not in short supply, nor is the income many residents can expect. There are a feature of many big names and hubs, as well as smaller boutiques, shops and restaurants that can make use of all kinds of varying talent residents might have to offer.
SeaWorld San Diego – 500 Sea World Dr – (800) 257-4268


The Classical Academies – 390 W Valley Pkwy – (760) 317-9147


Pizza Port Brewing Company – 2730 Gateway Rd – (760) 707-1655


Ponte Family Estate Winery – 35053 Rancho California Rd – (877) 314-9463
Landmarks
Fallbrook is surrounded by a plethora of historical buildings, landmarks and fantastic things to see. If you somehow run out, San Diego is a stone's throw away, though it is highly unlikely you'll need to stray far from Fallbrook to soak in local culture and history.
Rancho Guajome Adobe – 2210 N Santa Fe Ave – (760) 724-4082


Mission San Antonio De Pala – 3015 Pala Mission Rd – (760) 742-3317


City of Fallbrook – 201 N Broadway – (760) 432-0635


Letter's Home Veterans Memorial – 28250 Rancho California Rd
Conclusion
For those who want the Californian sun without melting as well as the cooling winds off the sea, Fallbrook is truly the place to be. With its fantastic array of art and dedication to the arts, there is always something to see and some truly grand galleries as well. With beautiful homes, a prime location, fantastic weather and a great education system, it is hard to go wrong in Fallbrook, especially if you're a big fan of avocados. Avocado capital aside, the city has plenty to offer in the way of shopping, restaurants, nightlife and an overall quality of living that many dream of. Its location offers all the conveniences of a big city but with a small, artsy town charm. House-hunters, art fans and toursits alike should all keep Fallbrook on their radar. It is truly a sight tosee.
Fallbrook Mortgage
Whether you are a first time home buyer, need down payment assistance, were in the military or are now, want to buy in the country side, put down as little as 3%, or much more than that, I have access to the top mortgage programs in the State with over 40 wholesale lenders at my disposal. You will get much lower rates and fees than any local credit union or bank.
Fallbrook Property Alert
Be the first to know when new Fallbrook short sales, foreclosures, deeply discounted homes, and brand new hot properties come onto the market before anyone else - over 30% more listings than Trulia, Zillow and Realtor.
Fallbrook Home Valuation
Do you own a home in Fallbrook and want to find out instantly and completely free what it is worth in today's market - with absolutely no cost or obligation?
Fallbrook Market Report



Stay up to date with all active, pending, and sold within the last 6 months in Fallbrook and know the actual sales price versus list price, cost per square feet, days on market, and more!