Escondido San Diego CA Real Estate – including, Homes, Townhomes, Condos, and Multifamilies for Sale Search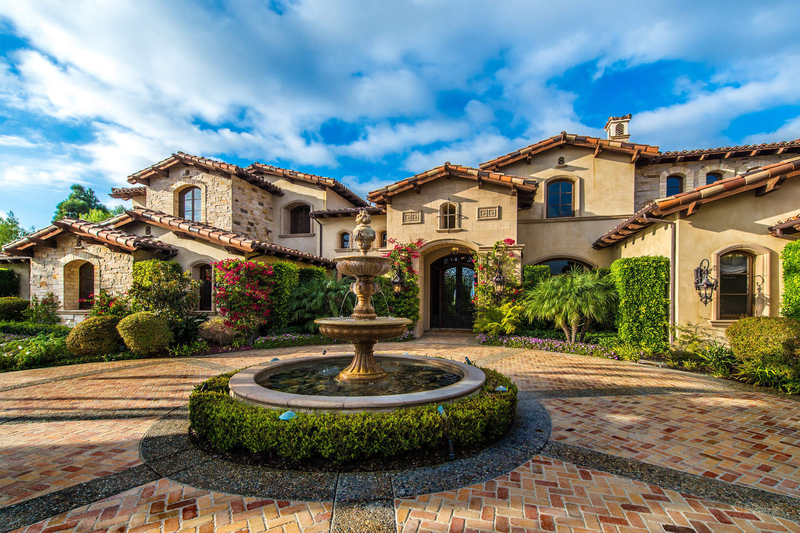 Updated every 5 minutes with the latest real estate for sale in Escondido San Diego CA - including homes, townhomes, condos, and multifamilies - as posted by Escondido real estate agents and brokers - over 30% more listings than Zillow, Realtor, Trulia, and Redfin.
Get Signed Up Now to receive new listings, price changes, and recent sales prices - with the ability to get instant, daily, weekly, bi weekly, or monthly email updates.
By creating your FREE account you can:
Get New Property Email Alerts


Price Change Alerts


Detailed Property Info


Virtual Pictures


Track Recent Active, Pending, and Solds
Get Signed Up Now and get the latest Escondido tax and HUD foreclosures, REO properties, bank owned homes, and short sales being offered at HUGE price reductions and significantly lower than retail value.
Escondido
September 24, 2023
Escondido Information and Highlights
Here's a quick rundown of our list:
Escondido Information and Highlights
Escondido is one of the oldest cities within the San Diego County, and is considered a historical landmark in its own right. Sitting to the northeast of downtown San Diego, Escondido is a beautiful area that is surrounded by lush California flora and rocky hills. It was established officially in 1888 and the name Escondido comes from the Spanish word meaning "hidden". Originally, the Escondido area was settled by the Luiseno who had campsites and villages running along the creek. By the 18th and 19th centuries, Spain controlled much of the land and had established a slew of missions in California to convert indigenous peoples. Over the years, Escondido would go through many name changes, changes of ownership, and massive growth as the agricultural prospects grew. Today, it is a beloved city in the North County area of San Diego and one that residents and visitors alike can enjoy.
Weather
Escondido experiences the typical Californian weather, as well as the swells, heat and light breezes off of the Pacific coast, with higher heats in the rocky hill areas. Temperatures stay fairly consist throughout the year with higher heats, precipitation and humidity involved, especially in the summer months. Residents and visitors alike can expect occasional rainstorms, thunderstorms and high wind velocities associated with storms off the Pacific coast, especially during hurricane season.
Recreation / Things To Do
Escondido is in just the right location to get out and experience all the natural beauty and wonders of California. With beaches aplenty, lots of local recreational spots, wildlife and other attractions, it is easy to get yourself and the rest of the family out for a day of fun.
San Diego Children's Discovery Museum – 320 N Broadway – (760) 747-8702


Queen Califia's Magical Circle Garden – 3333 Bear Valley Pkwy


Kit Carson Park – 3333 Bear Valley Pkwy – (760) 839-4691


Elfin Forest Recreational Reserve – 8833 Harmony Grove Rd – (760) 632-4212
Shopping
With its rich history and expansive location, Escondido has plenty in the way of shopping for the whole family, especially for the fashionistas out there.
Third Bloom - Escondido, CA - (760) 443-3535
Urban Barn - 404 E Grand Ave - (760) 233-0900
Pinup Culture - 105 E Grand Ave - (619) 631-5340
Posy Peddler - 310 W Mission Ave - (760) 747-9946
Bob's Gem Shop - 250 W Crest St - (760) 745-5184
RDL Tactical - 945-L W Valley Pkwy - (760) 746-8982
The Grand Tea Room - 145 W Grand Ave - (760) 233-9500
Wholesale Mattress & Furniture - 370 N Andreasen Dr - (760) 670-8551
Restaurants
The food in Escondido blends in the Spanish spice with an urban mix of cultures coming together to satisfy every craving a hungry diner might have. One certainly doesn't have to worry about going hungry in Escondido.
Vincent's - 113 W Grand Ave - (760) 745-3835
Mirin Cafe - 1555 E Valley Pkwy - (760) 735-8888
Burger Bench – 237 E Grand Avenue – (760) 294-2001
Sunny Side Kitchen - 155 S Orange St - (760) 294-4450
Chicken Lisa's - 555 W Country Club Ln - (760) 849-8227
Bellamy's Restaurant - 417 W Grand Ave - (760) 747-5000
Chan Dara Thai Cafe - 330 W Felicita Ave - (760) 317-4455
Vintana Wine + Dine - 1205 Auto Park Way - (760) 745-7777
The Wooden Spoon Restaurant - 805 E Valley Pkwy - (760) 745-0266
Ali Baba Mediterranean Cuisine - 201 W Mission Ave - (760) 233-8717
Nightlife
After a day of work, surf or California play, the night can get you wound up for more. Fortunately, Escondido has plenty in the way of pubs, breweries, wine bars and live entertainment. Those who want to go out and really get a taste of the night scene will find no shortage of things to do.
Vinz Wine Bar - 201 E Grand Ave - (760) 743-8466
Anejo Bar & Grill - 329 W Felicita Ave - (760) 741-1280
Five Points Bar - 1881 S Escondido Blvd - (760) 740-1139
O' Sullivan's Irish Pub - 118 E Grand Ave - (760) 737-0954
Killer Pizza from Mars - 1040 W El Norte Pkwy - (760) 741-6277
Stone Brewing World Bistro & Gardens - 1999 Citracado Pkwy - (760) 294-7866
Schools
Escondido is highly praised for its school systems throughout its many suburbs. Those looking to raise a family, or to further their own education, need not worry about a shortage of schools, both conventional and unconventional; it's the perfect opportunity to learn how to surf and further your career at the same time!
Escondido Adventist Academy – 1301 Deodar Rd – (760) 746-1800


Trapeze High – 2470 Melru Ln – (619) 318-0833


Reidy Creek Elementary School – 2869 N Broadway – (760) 739-5800


Lil' Country Christian Pre-school & Kindergarten – 1087 W Country Club Ln – (760) 291-1100
Demographics
Population: 143,911


Population density: 3,890.7


Median age: 32.5


Male / Female ratio: 1.0:1
Local / Notable Employers
For those who are looking to make the move to any area within the Escondido area, the local job market is not in short supply, nor is the income many residents can expect. There are a feature of many big names and hubs, as well as smaller boutiques, shops and restaurants that can make use of all kinds of varying talent residents might have to offer 5.
SeaWorld San Diego – 500 Sea World Dr – (800) 257-4268


The Classical Academies – 390 W Valley Pkwy – (760) 317-9147


Goodwill Industries of San Diego County


Lexus Escondido – 1205 Auto Park Way – (760) 747-2300
Landmarks
It's not often that people can say that they live in a landmark – residents of Escondido can! Of course, there is plenty to see besides the city itself, but much within its borders as well. Whether you want to get out and experience the locale or dig into some of the areas' rich history, Escondido is the perfect place to explore.
Queen Califia's Magical Circle Garden – 3333 Bear Valley Pkwy


Sikes Adobe Historic Farmstead – 12655 Sunset Dr – (760) 432-8318


City of Escondido – 201 N Broadway – (760) 432-0635


Old Poway Park – 14134 Midland Rd – (858) 668-4576
Conclusion
For those who want location, excitement, beaches, hills and the California beauty that so many crave, Escondido is your area. The luxury of having San Diego right down the corner is one selling point, sure, but living in one of San Diego's oldest cities in a gorgeous home and with the sun on your shoulders speaks for itself, San Diego or no. The shopping, restaurants and general manner of living in Escondido are sublime. You get a blend of beach culture, California's natural beauty and a quality of living that is worth craving. Travelers and would-be residents alike can get a phenomenal experience out of Escondido and its surrounding areas – enough that many who do come want to make their stay a permanent one. Whether you want the amenities of modern American living, or the rich, natural beauty of California all around you, house hunters and tourists alike should keep Escondido high on their lists.
Escondido Mortgage
Whether you are a first time home buyer, need down payment assistance, were in the military or are now, want to buy in the country side, put down as little as 3%, or much more than that, I have access to the top mortgage programs in the State with over 40 wholesale lenders at my disposal. You will get much lower rates and fees than any local credit union or bank.
Escondido Property Alert
Be the first to know when new Escondido short sales, foreclosures, deeply discounted homes, and brand new hot properties come onto the market before anyone else - over 30% more listings than Trulia, Zillow and Realtor.
Escondido Home Valuation
Do you own a home in Escondido and want to find out instantly and completely free what it is worth in today's market - with absolutely no cost or obligation?
Escondido Market Statistics
Stay up to date with the latest sales prices, market times, days on market, number of homes sold, and over 12 of the most up to date housing statistics going back over 16 years.
Escondido School Districts