Encanto San Diego CA Real Estate – including, Homes, Townhomes, Condos, and Multifamilies for Sale Search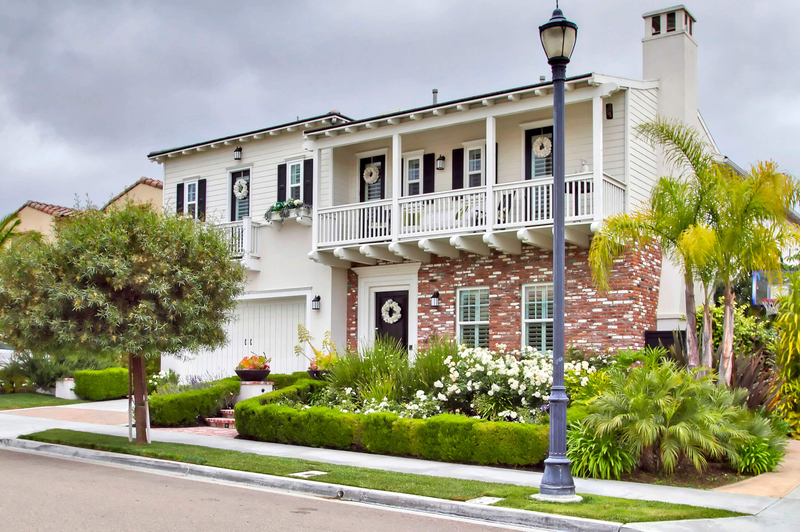 Updated every 5 minutes with the latest real estate for sale in Encanto San Diego CA - including homes, townhomes, condos, and multifamilies - as posted by Encanto real estate agents and brokers - over 30% more listings than Zillow, Realtor, Trulia, and Redfin.
Get Signed Up Now to receive new listings, price changes, and recent sales prices - with the ability to get instant, daily, weekly, bi weekly, or monthly email updates.
By creating your FREE account you can:
Get New Property Email Alerts


Price Change Alerts


Detailed Property Info


Virtual Pictures


Track Recent Active, Pending, and Solds
Get Signed Up Now and get the latest Encanto tax and HUD foreclosures, REO properties, bank owned homes, and short sales being offered at HUGE price reductions and significantly lower than retail value.
Encanto Information and Highlights
Here's a quick rundown of our list:
Encanto Information and Highlights
Encanto is a hilly area that lies southeast of San Diego. The city is split into two sections, with the dividing line being Broadway Street. The area that lies north of Broadway is known as "North Encanto" and the area south of the same street is "South Encanto". Encanto is primarily a residential area with businesses and industry located on the major streets.
History
The area of Encanto was annexed to San Diego in 1916. Although the name "Encanto" usually refers to the neighborhood, it can also refer to the planning area that consists of Chollas View, Lincoln Park, Emerald Hills, Valencia Park, Encanto, South Encanto, Broadway Heights, and Alta Vista.
The geography of this location is what makes it a great destination for both the short and long term. Between the hills and the canyons of the South Cholas Valley and San Diego Bay just a mere 2.5 miles away, this area offers a beautiful view and room for development. Big things are happening here in Encanto.
Weather
Like most of Southern California, Encanto has pleasant temperatures year round. Although the lowest temperatures it sees in the winter can hit in the mid-30s, their average daily temperature does not leave the 50s. The area has been known to see highs in the mid-90s during the summer months. Year-round it has little precipitation.
Shopping
Encanto has plenty of shopping areas where you can fulfill all of your shopping needs. Whether you are looking for a haircut, new clothes, a quick lunch or to accessorize, there are many shopping centers near Encanto. Some of the best include:
Lomita Village Shopping Center - 946 Cardiff Street San Diego, CA 92114
Lemon Grove Shopping Center - 7090 Broadway, Lemon Grove, CA 91945
Lemon Grove Antique Mall - 7919 Broadway, Lemon Grove, CA 91945 – (619) 461-1361
Birkenstock of San Diego

- 2855 Lemon Grove Avenue, Lemon Grove, CA 91945 – (619) 337-9292
Restaurants
If you are hungry, Encanto is a great place to go. There are many restaurants that serve a wide variety of food. You can't beat the authentic Mexican cuisine in Southern California, and Encanto has plenty from which to choose. But, if you are into something different, Encanto still has something to offer you. Just check out this varied list of restaurants to choose from:
Davanti Enoteca

- 1655 India Street, San Diego, CA 92101 – (619) 237-9606
Holy Groundz

- 6134 Benson Avenue, San Diego, CA 92114 – (619) 262-8384
Wings & Fish

- 6201 Imperial Avenue, San Diego, CA 92114 – (619) 527-7137
Sammy's Mexican Bakery

- 6181 Imperial Avenue, San Diego, CA 92114 – (619) 263-9295
McGregor's Ale House

- 10475 San Diego Mission Road, San Diego, CA 92108 – (619) 282-9797
Nightlife
Encanto is a great place to visit if you are interested in the nightlife scene. If you are looking for something to do during the day, Encanto has you covered there as well. There is always something going on, so you'll never be bored. Some of the area's best offerings include:
Legends-South Encanto

- 6323 Imperial Avenue, San Diego, CA 92114 – (619)729-3556
Crazy Goose Bar & Lounge

- 789 6th Avenue, San Diego, CA 92101 – (619) 255-6703
San Diego Cherry Blossom Festival
San Diego Vintage Flea Market
Schools
Children who live in the Encanto area are serviced by an excellent school district. The San Diego Unified School District has schools that provide education to kids ranging from pre-kindergarten through high school. It also offers alternative education and adult education options. Students who attend a district school can be assured of receiving a top-notch education that will prepare them for college and life beyond the classroom. There are also great childcare options.
Encanto Elementary School - 1420 W Osborn Rd, Phoenix, AZ 85013 - (602) 707-2300
San Altos Elementary School - 1750 Madera St, Lemon Grove, CA 91945
Peppergrove Children Center - 1544 Klauber Ave, San Diego, CA 92114 - (619) 262-5360
Landmarks
The beautiful weather of Encanto makes it an ideal location for parks, of which it has its fair share. You can spend a sunny Saturday afternoon at Martin Luther King Jr. Memorial Park, Encanto Park, or one of the areas other parks. You can also spend time at Encanto Park Recreation Center on days that are too hot to be outside.
Martin Luther King Jr. Memorial Park - 6401 Skyline Dr. San Diego, CA 92114 - (619) 527-3415
Encanto Recreation Center - 6508 Wunderlin Ave San Diego, CA 92114 - (619) 527-3411
Emerald Hills Park - 5601 Bethune Ct San Diego, CA 92114
Conclusion
If you are looking for an affordable area in Southern California, Encanto is the place for you. Encanto is conveniently located in an area that is close to lots of fun activities, great food, and excellent educational opportunities. If you are looking for a new home in the San Diego area, Encanto may be the perfect choice for you.
Encanto Mortgage
Whether you are a first time home buyer, need down payment assistance, were in the military or are now, want to buy in the country side, put down as little as 3%, or much more than that, I have access to the top mortgage programs in the State with over 40 wholesale lenders at my disposal. You will get much lower rates and fees than any local credit union or bank.
Encanto Property Alert
Be the first to know when new Encanto short sales, foreclosures, deeply discounted homes, and brand new hot properties come onto the market before anyone else - over 30% more listings than Trulia, Zillow and Realtor.
Encanto Home Valuation
Do you own a home in Encanto and want to find out instantly and completely free what it is worth in today's market - with absolutely no cost or obligation?
Encanto Market Statistics
Stay up to date with the latest sales prices, market times, days on market, number of homes sold, and over 12 of the most up to date housing statistics going back over 16 years.