El Cajon San Diego CA Real Estate – including, Homes, Townhomes, Condos, and Multifamilies for Sale Search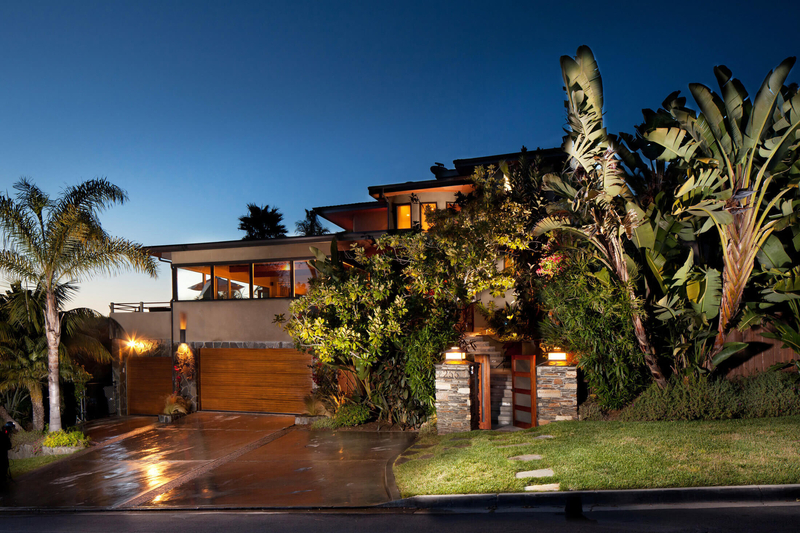 Updated every 5 minutes with the latest real estate for sale in El Cajon San Diego CA - including homes, townhomes, condos, and multifamilies - as posted by El Cajon real estate agents and brokers - over 30% more listings than Zillow, Realtor, Trulia, and Redfin.
Get Signed Up Now to receive new listings, price changes, and recent sales prices - with the ability to get instant, daily, weekly, bi weekly, or monthly email updates.
By creating your FREE account you can:
Get New Property Email Alerts


Price Change Alerts


Detailed Property Info


Virtual Pictures


Track Recent Active, Pending, and Solds
Get Signed Up Now and get the latest El Cajon tax and HUD foreclosures, REO properties, bank owned homes, and short sales being offered at HUGE price reductions and significantly lower than retail value.
El Cajon
February 25, 2021
El Cajon Information and Highlights
Here's a quick rundown of our list:
El Cajon Information and Highlights
Nicknamed "The Big Box", El Cajon, California was part of the Spaniards plan to commercialize the pastural plains around the Mexican/California area.
During Spanish rule in the epoch that expanded from 1769-1821, the Monarchic government encouraged settlements in the new world by bequeathing explorers, businesses and even the Roman Catholic Church with "Ranchos"; large land grants donated or bought off by powerful lobbies back in Europe in other to expand their power base.
These Ranchos became the platform for most of the economy in the California Basin. Particularly "El Cajon". The area became prime real-estate, for Papal rule and Crown designed ventures due in part to the fact that it was nestled inside a majestic valley.
Surrounded by foothills, creeks and canyons, El Cajon supported dozens of cattle herds, Native American towns and Catholic Missions.
Nowadays, El Cajon no longer pledges allegiance to the Spanish Crown. It has become a bustling San Diego suburb, lined up with all the amenities of a big city (shopping malls, highways, big box stores, cafes and theaters) only on a smaller scale.
Weather
East San Diego's environment, and more to the point El Cajon's climate is a delicate ecosystem that can be found only in few other places on earth. It is a microclimate that varies dramatically within a short distance. Described by scientist as a semi-arid plain, El Cajon's atmosphere is always mild and dry; precipitation's occurring sporadically between the months of November and March.
Recreation
El Cajon's recreation is mostly content with its vistas and valley like beauty. Outside its city borders a tapestry of city parks, regional trails and National Preserves make the Mesa Plane their home. Meanwhile, if you're more into an urban setting and getting down and dirty is not your thing, El Cajon offers all the highlights of a big city; shopping malls, movie theaters, great restaurants, constant city planned events, a varied nightlife, etc.
Shopping
El Cajon offers its residents all the big named brands the normal American fella' has grown accustomed to. Pharmacies by the name of Walgreens sprout like cactus over the dry terrain. General stores of both inclinations, mom and pops as well as Publix, churn like dust devils down main street. Big box stores, like Walmart and Best Buy, grow like fungus after heavy rain fall over the land. For everything else, El Cajon has a couple of more than decent shopping pavilions.
Ishtar Jewelry - 1265 Avocado Ave - (619) 401-1100
Comics-N-Stuff - 1020 El Cajon Blvd - (619) 441-8833
Planter Paradise - 1146 E Chase Ave - (619) 440-6563
AO Sword Firearms - 929 E Main St - (619) 749-4867
The Baby Exchange - 721 Arnele Ave - (619) 441-1210
The Dressing Room - 681 Jamacha Rd - (619) 401-7400
Jasmine Creek Florist - 753 Jamacha Rd - (619) 588-2377
GI Joe's Military Gear - 799 El Cajon Blvd - (619) 401-7589
619 Underground Clothing - 631 Parkway Plz Mall - (619) 444-1433
Dreamzzz Mattress Warehouse - 487 Vernon Way - (619) 450-3238
Restaurants
Going out for a bite to eat will never be a problem in El Cajon. The city, one of the biggest in the area, has every exotic taste trapped and cornered within its borders. Tacos, enchiladas and quesadillas. Sashimi, chicken teriyaki and rolls galore. Chinese and Korean soy soaked delicacies. French culinary delights overlooking mountainous slopes. The exotic fare of Pizza Hut and even, to your kids pleasure, the workings of that clown by the name of Ronald.
Hana Sushi - 749 Jamacha Rd - (619) 328-1583
Antique Row Cafe - 1185 E Main St - (619) 442-8770
URBN El Cajon - 110 N Magnolia Ave - (619) 328-6922
Sagmani's Restaurant - 478 W Douglas Ave - (619) 440-0077
Nahrain Fish & Chicken Grill - 1183 E Main St - (619) 334-3222
Funky Fries and Burgers - 115 West Washington Ave - (619) 328-2929
La Casita's Grill and SeaFood - 1503 N Magnolia Ave - (619) 444-8228
Sahara Taste of the Middle East - 2990 Jamacha Rd - (619) 660-9990
Mamma Rosa's Restaurant & Pizza - 1773 E Main St - (619) 442-0231
TRES Taqueria Mariscos Cantina - 101 W Washington Ave - (619) 440-8226
Nightlife
El Cajon's after hour motley is mild and mostly tepid. Its central them being that it is a suburb of a larger beast called San Diego. You'll find your bars and restaurants but, to their understanding, there's a reason you picked them over the metropolis that lies miles away…Silence and good rest being part of the foundation to your investment.
Sideways - 1078 Estes St - (619) 447-7245
Nice Rack - 1246 E Main St - (619) 588-0426
The Landing - 1185 E Main St - (619) 966-9905
Main Tap Tavern - 518 E Main St - (619) 749-6333
El Cajon Grand - 351 West Main St - (619) 444-0949
Hooleys Irish Pub - 2955 Jamacha Rd - (619) 670-7468
Renegade Country - 14335 Olde Hwy 80 - (619) 561-8105
The Sheesha Lounge - 2990 Jamacha Rd - (619) 303-7121
Press Box Sports Lounge - 2990 Jamacha Rd - (619) 713-6990
Demographics
El Cajon has as of the last CENSUS (2010) over 99,478 residents. The two main groups of settlers being non-hispanic whites and Native Americans. El Cajon, also has a large Iraqi population, consisting mostly of Arabs and Assyrians.
Schools
El Cajon, due to its rather large population has dozens upon dozens of schools, not to mention a large number of excellent colleges.
East County Career Center - 924 E Main St - 619-590-3900
Christian Elementary School - 211 S 3rd St - 619-442-9843
Granite Hills High School - 1719 E Madison Ave - 619-593-5500
Madison Avenue Elementary School - 1615 E Madison Ave - 619-588-307
Landmarks
Landmarks are few in this relatively urbanized section. Most iconic spots in the town built not by man's hand but by erosion and Mother Nature's touch.
Knox House Museum - 280 N Magnolia Ave - 619-444-3800


Olaf Wieghorst Museum - 131 Rea Ave - 619-590-3431
Conclusion
El Cajon is a bucolic and incredibly charming town. It has all the comforts of big city life with its closed knit community. A neighborhood that is constantly growing and giving its residents new opportunities and offers. Residents, who value their historical and cultural makeup.
El Cajon Mortgage
Whether you are a first time home buyer, need down payment assistance, were in the military or are now, want to buy in the country side, put down as little as 3%, or much more than that, I have access to the top mortgage programs in the State with over 40 wholesale lenders at my disposal. You will get much lower rates and fees than any local credit union or bank.
El Cajon Property Alert
Be the first to know when new El Cajon short sales, foreclosures, deeply discounted homes, and brand new hot properties come onto the market before anyone else - over 30% more listings than Trulia, Zillow and Realtor.
El Cajon Home Valuation
Do you own a home in El Cajon and want to find out instantly and completely free what it is worth in today's market - with absolutely no cost or obligation?
El Cajon Market Statistics
Stay up to date with the latest sales prices, market times, days on market, number of homes sold, and over 12 of the most up to date housing statistics going back over 16 years.