East County San Diego CA Real Estate – including, Homes, Townhomes, Condos, and Multifamilies for Sale Search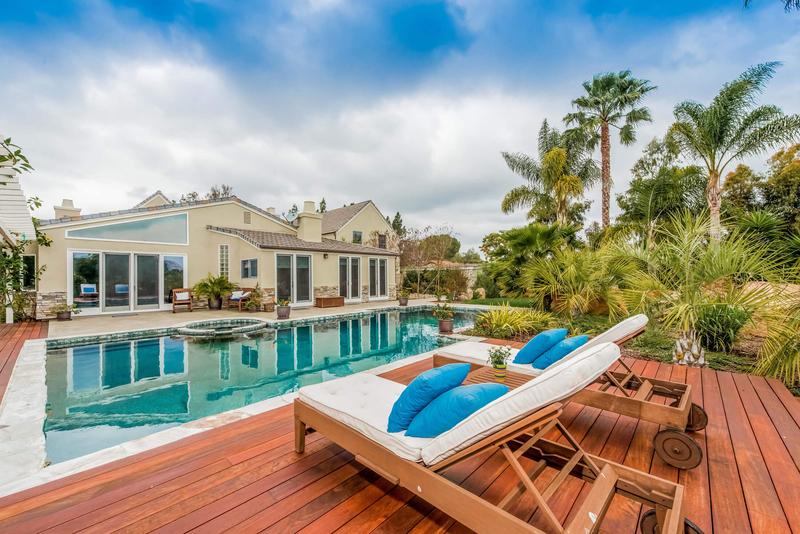 Updated every 5 minutes with the latest real estate for sale in East County San Diego CA - including homes, townhomes, condos, and multifamilies - as posted by East County real estate agents and brokers - over 30% more listings than Zillow, Realtor, Trulia, and Redfin.
Get Signed Up Now to receive new listings, price changes, and recent sales prices - with the ability to get instant, daily, weekly, bi weekly, or monthly email updates.
By creating your FREE account you can:
Get New Property Email Alerts


Price Change Alerts


Detailed Property Info


Virtual Pictures


Track Recent Active, Pending, and Solds
Get Signed Up Now and get the latest East County tax and HUD foreclosures, REO properties, bank owned homes, and short sales being offered at HUGE price reductions and significantly lower than retail value.
East County Information and Highlights
Here's a quick rundown of our list:
East County Information and Highlights
San Diego is perhaps one of California's most distinctive cities as well as its most important municipality. A huge Metropolis that has the pleasure of being the West Coast's first slap together bay. The Spaniards landed in San Diego on 1542, this land being their first incursion into regions north of Mexico. Since then, The San Diego Government has pledged allegiance to three different flags; the Crown of the Kings of Spain; The new Mexican nation after its defection from the monarchy; and finally, post-Mexican-American war, the US's smartly designed stars and banners.
San Diego has easily become one of the most transient spots on the great beast that is the US. Its proximity to the Mexican Border, its cobwebbed tapestry of highways plus its humongous port, have gifted it with a lively commerce trade and mercantile color few other centers have managed to garner. This onto itself has had the added bonus of galvanizing the societal makeup; its many citizens demanding a certain level of amenities, regional flavors and tax bought perks.
San Diego and its many suburbs are an integral part of Californian politics and budding economy. It's right up there, on an even stepping stool next, to Los Angeles and San Francisco.
As, an added bonus, San Diego's strategic value has always been of grave importance to the nation. Such was the case, that on the last days of the Second World War, the Empire of Japan had hand picked the region for a daring biological attack above all other US coastal towns of the area. A wacky plan, averted by the dropping of the bomb and the Emperor's total surrender, that constituted kamikaze dives with plane stocked up on fleas infected with the Black Plague. San Diego's stature of the gateway to the orient and the Pacific an immense spot of pride for its citizens.
A magnificent city, a titan, that dominates all its other west coast brothers.
East County, just a skip or two from its bustling port and downtown seems a spot that constantly treads the line between the urban and the wild. Between the modern and the old. Between a computer and an the abacus. Dozens upon dozens of communities and towns that seem plucked straight out of a fairy tale or a Wild West Adventure.
Some more historic and savage, more cowboy in their ways, others more tranquil and passive. The one thing the all hold in common, the only line the all share, that genetical marker that makes them brothers is their sweeping vistas, their abundantly magnificent nature and their good natured neighbors.
Weather
East County has a number of ecosystems and micro climates. Each place playing with its very own weather patterns. Up by its more north-eastern latitudes, in its mountainous regions like Mount Laguna, Palomar Mountain, Pine Valley and Julian, snow is a constant gift come winter. Meanwhile, down by the border with Mexico, a dry atmosphere promotes longevity and health. Its volcanic regions presenting its citizens with dozens of hot springs (Jacumba) mild winters and dry hot summers.
Recreation
East County holds all kinds of recreational activities. Julian, for instance, is ahistoric mine town that managed retain its 19th century fell. Lakeside is a fishing Mecca. Palomar Mountains hasa world class resort andan observatory. Jacumba is a hot spring/spa community. Tecate and Portero, right next to the Mexican border, are hot beds of good "Amigos" andblock parties. Alpine and El Cajon, not only have excellent state parks, but they also share a couple of Native American Reservations aswell as a Casino or two. San Carlos has the magnificent Mission Trail Regional Parks. Mount Laguna is the summit of a scening highway. And Pine Valley is famously known for being a stock photo capital as well as a preferred honeymoon destination, mostly due on account of its unsurpassable of its natural beauty.
Shopping
The farther east you travel, the harder it is to find a big-box store or a shopping mall. Once you past Alpine, you'll have no other choice but to embrace the joys of a General Store, a couple of Fashion Boutiques and the obligatory souvenir shops in this town that caters to jet-setter (Julian).
Restaurants
Dining in East County is a harried affair. Some towns, like La Mesa, Lakeside, Spring Valley, Alpine, Del Cerro and El Cajon have the culinary catalogue of New York and Chicago; nothing is too exotic or off limits. Meanwhile other places, remote and secluded, make due with an excellent diner or two, a smashing grill and a honky tonk bar. Some, have even acquired a certain level of fame due to its one IT, that has somehow landed that small region on every food critics must taste list before you die, for example: Santa Ysabel's Pie's at Julian Pie Company; Tecate's mix Michelada (Miller and Tecate beer from Mexico, with a special brand of "caliente" sauce); Julian's apple cider (made from apples cultivated in the land since the turn of the 20th century) .
Nightlife
East County's nightlife is nothing to write home about. It is mostly a tranquil place, with few cliffs of insanity to plunge from. Almost every town hasabar to slink off into come sundown. Still, a special mention must be made to the Alpine region and El Cajon for its Indian Casinos and nighttime shows. And, while we are on the subject of nightlife activities, we can't forget Santee's magnificent Sportsplex USA.
Demographics
East County's population is of mixed heritage. It is a mix of Hispanic, European and Native America.
Schools
East County has a webbed bounty of Schools. Some towns serving as primary hub for lesser and more isolated communities. Most schools scoring above the national average and getting top marks in different test results.
Landmarks
East County's many towns have a miasma of natural and man made attractions. Each place holding within its grasp an army of iconic points of interest. Forexample: Santa Ysabel's Himalaya mine ; Alpine's Sky Falcon conservatory; Jamul's Indian Village ; Campo's Southwest Railway Museum; Pine Valley's Noble Canyon Trailhead ; Julian's Eagle & High Peak Mines, just to name but a few. East County is a treasure trove of landmarks, historical buildings and natural wonders.
Conclusion
East County is the perfect local to seek a measure of comfort and solitude. To find respite and discover the warm of a quiet hearth and stone fireplace. A wonderful spot to shrug the day's worries away, and pluck out the many arrows that have stung you during your nine-to-five struggle. A nice little collection of communities that are but a stone's throw away mere miles from that beast that is San Diego but a world's distance in spirit. Each commune granting you the satisfaction that soon your batteries will be recharged and your rest will be tranquil and sane.
East County Mortgage
Whether you are a first time home buyer, need down payment assistance, were in the military or are now, want to buy in the country side, put down as little as 3%, or much more than that, I have access to the top mortgage programs in the State with over 40 wholesale lenders at my disposal. You will get much lower rates and fees than any local credit union or bank.
East County Property Alert
Be the first to know when new East County short sales, foreclosures, deeply discounted homes, and brand new hot properties come onto the market before anyone else - over 30% more listings than Trulia, Zillow and Realtor.
East County Home Valuation
Do you own a home in East County and want to find out instantly and completely free what it is worth in today's market - with absolutely no cost or obligation?
East County Market Statistics
Stay up to date with the latest sales prices, market times, days on market, number of homes sold, and over 12 of the most up to date housing statistics going back over 16 years.