Dulzura San Diego CA Real Estate – including, Homes, Townhomes, Condos, and Multifamilies for Sale Search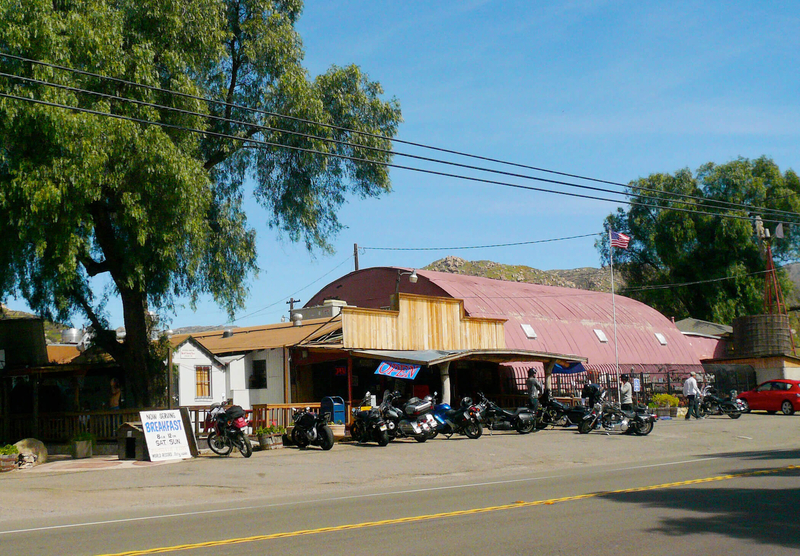 Updated every 5 minutes with the latest real estate for sale in Dulzura San Diego CA - including homes, townhomes, condos, and multifamilies - as posted by Dulzura real estate agents and brokers - over 30% more listings than Zillow, Realtor, Trulia, and Redfin.
Get Signed Up Now to receive new listings, price changes, and recent sales prices - with the ability to get instant, daily, weekly, bi weekly, or monthly email updates.
By creating your FREE account you can:
Get New Property Email Alerts


Price Change Alerts


Detailed Property Info


Virtual Pictures


Track Recent Active, Pending, and Solds
Get Signed Up Now and get the latest Dulzura tax and HUD foreclosures, REO properties, bank owned homes, and short sales being offered at HUGE price reductions and significantly lower than retail value.
$1,299,000
Med. List Price
Dulzura Information and Highlights
Here's a quick rundown of our list:
Dulzura Information and Highlights
Located approximately 25 miles from the city of San Diego, and a mere 10 miles off the US-Mexican Border, Dulzura is a honeyed little town living on the edge of the frontier.
Dulzura, Spanish for "sweetness" derived its name for the areas booming honey industry in the late 19th century.
The region's claim to fame came between the period of 1904-1914 when it exploded into the premier national spot for a local delicacy that became the fancy of many socialites up by New York, San Francisco and even overseas in Paris. "Clark's Pickled Figs", emerged as Dulzura's main export and galvanizing force behind its economy. Sold throughout the world, these candied fruits, have since declined into ghosts of the past.
The advent of World War I singlehandedly demolished the thriving venture; a shortage of sugar, during this trying period, effectively ended the family business.
The area is generally known for its large camp grounds, rural homes and bountiful ranch lands.
Weather
Dulzura's weather system is hailed as a warm-Summer Mediterranean climate, CSA for short. The main characteristics that define this weather pattern is an unset of warm to hot, dry summers and mild to cool, wet winters. This particular climate zone also shares high barometric pressure on account of subtropical oceans cells that form off the coast.
Recreation
Nature is the main ingredient in Dulzura's recreational activities. The place surrounded by canyons, trails, natural ravines and amazing vistas. A world teaming with local fauna and flora. Off the road activities, on horseback or ATVs being one of the main activities performed on a daily basis in this halcyon, agricultural oasis.
Shopping
Dulzura's shopping options are rather limited. Due in part to its out of the way spot, Dulzura has few bargain purchase opportunities. Its pastoral plains have nonetheless managed to wrangle in a general store or two and the obligatory pharmacy. For everything else, a ride on your Jeep or 4x4 will rapidly bottleneck you into Spring Valley, El Cajon and Downtown San Diego.
Custom Cycle Works - 18987 Hwy 94 - (619) 468-9049
Armenta Tire Sales - 17448 Highway 94 - (619) 468-9524
Dulzura Mini Market & Taqueria - 17023 Highway 94 - (619) 942-2344
Restaurants
Dulzura's restaurant options are few. Once more, the residents decision to live away from a den of vice and tumult, has somehow secluded them into an almost isolated stance. Nonetheless, Dulzura does have a local winery and vineyard, as well as an authentic Barbecue joint and Cafe out by Barrett Junction.
Dulzura Vineyard & Winery - 17323 Hwy 94 - (619) 468-3769
Barrett Junction Cafe & Mercantile - 1020 Barrett Lake Rd - (619) 468-3416
Demographics
Dulzura has a transient population of seven hundred as of 2010. Mostly ranchers and hispanics. It is a salt of the earth kind of spot composed of rural upbringing and a blue neck working class.
Schools
Dulzura's school district is shared evenly with Jamul just a few miles away. In this neighboring community, you'll discover all sorts of academic institutions. Each brimming with the zeal and fervor to impart wisdom on the next generation.
Jamul Intermediate School - 14545 Lyons Valley Rd,Jamul - 619-669-7900.


Jamul Elementary School - 14567 Lyons Valley Rd,Jamul - 619-669-7900.
Landmarks
Dulzura, despite its small geography and foothold on the land, has managed to amass three historically profound icons of frontier living: The Dulzura Schoolhouse, one of the areas smallest postal office and original "Pickle House" ( of "Clark's Pickelized Figs" distinction) now a ranch office.
The Dulzura School House - 21096 Barrett School Rd - 619-468-9045.
Conclusion
Dulzura, like the name professes, is a luscious and candy-coated town deeply in touch with nature. Just a faraway hamlet bubbling with a tight knit community of friendly neighbors and true-grit cowboys; dependable "amigos" and good-old boys itching to lend a brotherly hand.
Dulzura Mortgage
Whether you are a first time home buyer, need down payment assistance, were in the military or are now, want to buy in the country side, put down as little as 3%, or much more than that, I have access to the top mortgage programs in the State with over 40 wholesale lenders at my disposal. You will get much lower rates and fees than any local credit union or bank.
Dulzura Property Alert
Be the first to know when new Dulzura short sales, foreclosures, deeply discounted homes, and brand new hot properties come onto the market before anyone else - over 30% more listings than Trulia, Zillow and Realtor.
Dulzura Home Valuation
Do you own a home in Dulzura and want to find out instantly and completely free what it is worth in today's market - with absolutely no cost or obligation?
Dulzura Market Statistics
Stay up to date with the latest sales prices, market times, days on market, number of homes sold, and over 12 of the most up to date housing statistics going back over 16 years.