Del Mar San Diego CA Real Estate – including, Homes, Townhomes, Condos, and Multifamilies for Sale Search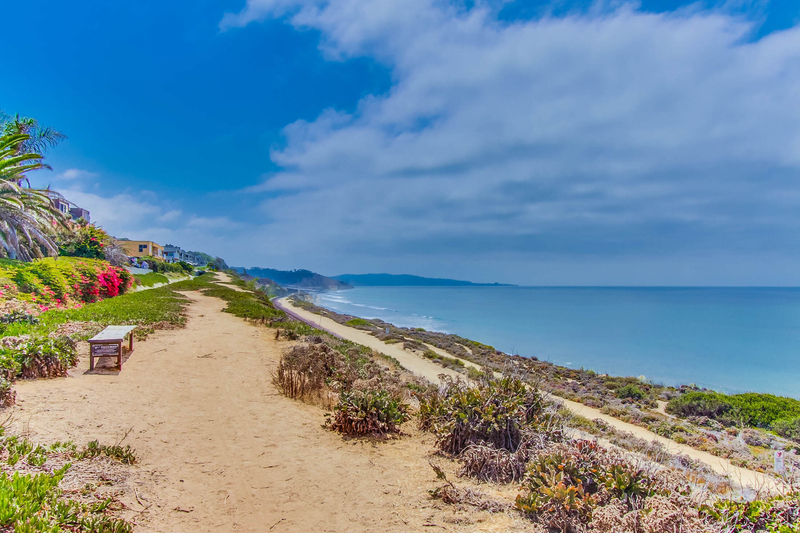 Updated every 5 minutes with the latest real estate for sale in Del Mar San Diego CA - including homes, townhomes, condos, and multifamilies - as posted by Del Mar real estate agents and brokers - over 30% more listings than Zillow, Realtor, Trulia, and Redfin.
Get Signed Up Now to receive new listings, price changes, and recent sales prices - with the ability to get instant, daily, weekly, bi weekly, or monthly email updates.
By creating your FREE account you can:
Get New Property Email Alerts


Price Change Alerts


Detailed Property Info


Virtual Pictures


Track Recent Active, Pending, and Solds
Get Signed Up Now and get the latest Del Mar tax and HUD foreclosures, REO properties, bank owned homes, and short sales being offered at HUGE price reductions and significantly lower than retail value.
$1,736.67
Avg. $ / Sq.Ft.
$4,646,500
Med. List Price
Del Mar Information and Highlights
Here's a quick rundown of our list:
Del Mar Information and Highlights
A wonderfully delightful beach city north of San Diego proper, Del Mar is the picturesque facsimile of what a coastal town should look like. Del Mar, an aptly if not too subtle or ingenious turn of the Spanish phrase "by the sea", is an amazing community that first edged its way into existence back in 1885.
Del Mar's birth pangs and gestation came into being when cunning entrepreneur, Colonel Jacob Taylor purchased a 338 acre of seafront property from one Enoch Talbert. The Colonel had a dream, a vehement vision engendering like a disembodied voice at the back of his brain. A broken floodgate of fantasy the would ultimately be the prologue of this amazing little hamlet. The Colonel wanted to build a seaside resort for the rich and famous out by Del Mar's bluffs. A place for the affluent to seek comforts and solitude.
That would be Del Mar's fate, until the United States Navy started operating a Naval Auxiliary Air Facility for blimps, out of the city shores, during the assault on Japan in the latter part of the Second World War. That feat of coastal fortification effectively plunged Del Mar into the limelight, and made a proper city from its frame.
Aside from its Coastal landscape and charming sceneries, Del Mar is also internationally known for two odd tidbits hidden in its roster of quaint qualities. It is the host of the annually held Del mar racetrack and one of the few locations where Torrey Pine tree grows (the rarest of pine and one that figures high on the endangered species list of flora).
Weather
Del Mar's climate is considered mediterranean-subtropical. wWarm, dry summers and mild, humid winters, with stable summers. It is considered one of the more desirable and fetching climates in the United sates.The average yearly temperature in Del Mar is approximately 65 °F.
Recreation
With a name like Del Mar, you can imagine without, any prodding from anybody, what Del Mar's main source of recreation is. Still, if you shy away from Sinbad's way, then Del Mar still does its level best to maintain your nimble imagination occupied with activities and pastimes. Among its many attractions you'll discover the following.
Del Mar racetrack - 2260 Jimmy Durante Blvd.


Torrey Pines State Beach - 1416 9th Street Sacrament.


The Del Mar Antique Show & Sale .


The San Diego County Fair - 2260 Jimmy Durante Blvd.
Shopping
Shopping in Del Mar is a wonderful little adventure that somehow plunges you into a fantasy world of surf-side boutiques, lined streets with trendy stores, souvenir shops and the occasional chainstore that snaps you back to reality. One of its most picturesque spots, a postcard image of Del Mar, is its Del Mar Shopping Plaza.
The Bustle - 1011 Camino Del Mar - (858) 523-9254
Jolie Fleur - 1143 Camino Del Mar - (858) 793-1123
Del Mar Gifts - 1440 Camino Del Mar - (858) 755-4254
Del Mar Plaza - 1555 Camino Del Mar - (858) 847-2284
Frustrated Cowboy - 1444 Camino Del Mar - (858) 755-5170
Pebbles By The Beach- 1431 Camino Del Mar - (858) 481-1431
Urban Girl Accessories - 1555 Camino Del Mar - (858) 350-6334
Skin Rejuvenation Center - 2002 Jimmy Durante Blvd - (858) 755-6351
Restaurants
Toss a hook into the surf and in a matter of minutes you'll have a fresh fish biting down on your tackle. Del Mar might have its fare amount of French Cafes, Italian Trattorias, Shawarma Food Trucks and Bbq joints, but its in its slicing, dicing and preparing of the Pacific's aquatic residents that its truly shines.
Jake's - 1660 Coast Blvd - (858) 755-2002
Brigantine - 3263 Camino Del Mar - (858) 481-1166
Cafe Secret - 1140 Camino Del Mar - (858) 252-2451
Prepkitchen - 1201 Camino Del Mar - (858) 792-7737
Kitchen 1540 - 1540 Camino Del Mar - (858) 793-6460
Board & Brew - 1212 Camino Del Mar - (858) 481-1021
Beesalt Balcony - 1201 Camino Del Mar - (858) 481-9889
Pacifica Del Mar - 1555 Camino Del Mar - (858) 792-0476
Shimbashi Izakaya - 1555 Camino Del Mar - (858) 523-0479
Del Mar Rendezvous - 1555 Camino Del Mar #102 - (858) 755-2669
Nightlife
Margaritas, daiquiris, mojitos, Cuba Libres, Long Island Ice Tea, Sex on the Beaches, Tom Collins, Michelada or just plain ale, Del Mar has got you covered. If you're on the look out for some ethos fueled bawdiness and slapstick, then look no further than Del Mar's many, many, many bars and pubs.
Crêpes & Corks - 1328 Camino Del Mar - (858) 847-3382
Enoteca Del Fornaio - 1555 Camino Del Mar - (858) 755-8876
Tasting Room Del Mar - 1435 Camino Del Mar - (858) 461-0124
Ocean View Bar & Grill - 710 Camino Del Mar - (858) 755-1501
En Fuego Cantina & Grill - 1342 Camino Del Mar - (858) 792-6551
Demographics
Population: 4,389.
Population Density: 2,559.7 inhabitants per square mile.
Median Age: 44 years.
Male/Female Ratio: For every 100 females age 18 and over, there were 105.0 males.
Schools
Del Mar is served by the Del Mar Union School District, which includes eight K-8 schools. High school education is provided by the San Dieguito Union High School District.
Del Mar Hills Elementary School - 14085 Mango Dr - 858-755-9763.


Winston School of San Diego - 215 9th St - 858-259-8155.


Del Mar Heights School - 13555 Boquita Dr - 858-755-9367.
Landmarks
Points of interest in Del Mar are like a checklist of items to paint from Norman Rockwell while planing a new masterpiece. A masterpiece depicting the Americanized ideal of a family friendly coastal town… The sort of place where junior hugs mom's skirt and little Sally piggybacks on daddy shoulders munching down on a fluffy pink cotton candy.
San Diego County Fair - 2260 Jimmy Durante Blvd - 858-755-1161.


Surfside Race Place - 2260 Jimmy Durante Blvd - 858-755-1167.


The Scream Zone - 2260 Jimmy Durante Blvd - 858-755-1161.


Del Mar Thoroughbred Club - 2260 Jimmy Durante Blvd - 858-755-1141.


Del Mar Golf Center - 15555 Jimmy Durante Blvd - 858-481-0363.
Conclusion
Del Mar's beauty lies in its captivating community and amiable qualities. Charismatic and provocative scenes that manage to draw us into a makeshift fantasy world of better times. Of Happy Days epochs of walking the boardwalk, eating an ice-cream with our high school sweetheart at our side, trying to steal a kiss form her ruby red lips, while the moon dances on dark blue waves out in the surf.
Del Mar Mortgage
Whether you are a first time home buyer, need down payment assistance, were in the military or are now, want to buy in the country side, put down as little as 3%, or much more than that, I have access to the top mortgage programs in the State with over 40 wholesale lenders at my disposal. You will get much lower rates and fees than any local credit union or bank.
Del Mar Property Alert
Be the first to know when new Del Mar short sales, foreclosures, deeply discounted homes, and brand new hot properties come onto the market before anyone else - over 30% more listings than Trulia, Zillow and Realtor.
Del Mar Home Valuation
Do you own a home in Del Mar and want to find out instantly and completely free what it is worth in today's market - with absolutely no cost or obligation?
Del Mar Market Statistics
Stay up to date with the latest sales prices, market times, days on market, number of homes sold, and over 12 of the most up to date housing statistics going back over 16 years.