Del Cerro San Diego CA Real Estate – including, Homes, Townhomes, Condos, and Multifamilies for Sale Search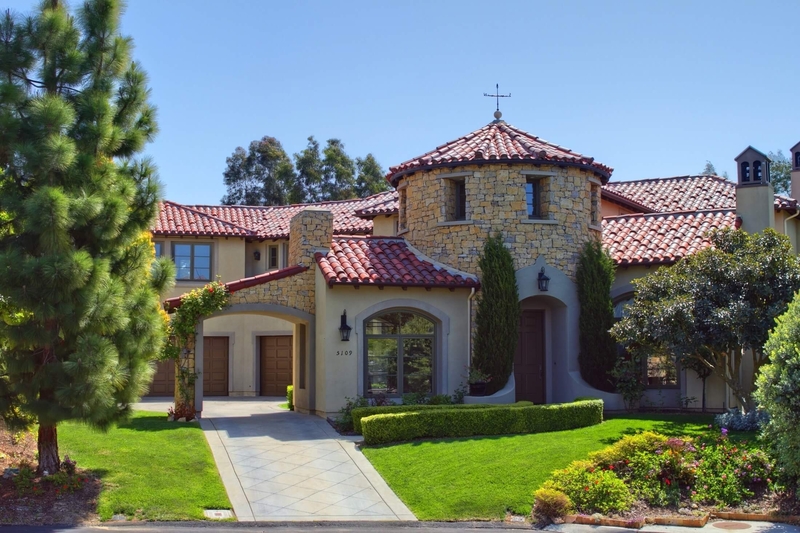 Updated every 5 minutes with the latest real estate for sale in Del Cerro San Diego CA - including homes, townhomes, condos, and multifamilies - as posted by Del Cerro real estate agents and brokers - over 30% more listings than Zillow, Realtor, Trulia, and Redfin.
Get Signed Up Now to receive new listings, price changes, and recent sales prices - with the ability to get instant, daily, weekly, bi weekly, or monthly email updates.
By creating your FREE account you can:
Get New Property Email Alerts


Price Change Alerts


Detailed Property Info


Virtual Pictures


Track Recent Active, Pending, and Solds
Get Signed Up Now and get the latest Del Cerro tax and HUD foreclosures, REO properties, bank owned homes, and short sales being offered at HUGE price reductions and significantly lower than retail value.
Del Cerro
February 25, 2021
Del Cerro Information and Highlights
Here's a quick rundown of our list:
Del Cerro Information and Highlights
Del Cerro, Spanish for "of the hill" is a relatively new residential neighborhood established in the mid 50's early 60's. It has, after many decades, acquired a jewel like renown due to its many wealthy, almost aristocratic, local residents.
Located on the north-eastern part of San Diego, California, Del Cerro is surrounded by other communities that share its elegant DNA.
A country club like estate of lavishly furnished houses, impeccable architecture and manicured lawns, Del Cerro has easily become one of San Diego's most distinguished hamlets.
Del Cerro has been described by hundreds as a buttress between the trials and tumults of the big city and the dull, bored existence of prairie live. It is a hodgepodge of families, students and celebrities. Each putting their tax dollars to good use; priming up the city landscape and stoking up on a bevy of activities to entertain the populace.
Weather
All suburbs in San Diego share in the blissful almost heavenly disposition of a weather climate that's always in a warm friendly mood. Few are the days that rain and, even less are those that make you flip around your wardrobe in search of a jacket. The weather in California, is, like the axion says, "sunny". Mild and dry, with almost zero days playing havoc with the barometer.
Recreation
Del Cerro has a comprehensive, unique and often bewildering playground hidden within its tranquil blocks. Museums, Parks, cultural activities, sport arenas, cinemas and even a Space Theater. Recreation and beating back the passage of time will never be a problem. This place is built in order to never gift its residents the time necessary to inspect the growth of grass.
Shopping
Del Cerro's shopping options are, for lack of a better word, upscale. Thinks wine cellars, jewelry stores, designer dresses and delicatessen with chocolates from Switzerland and coffee beans harvested in Uganda. Del Cerro's business know their clients. They're trendy, augusts, exquisite and fancy. The community's main commercial center along Del Cerro Blvd. includes a Windmill Farms, a Chevron station with mini-mart, two liquor/deli stores, a Mexican restaurant, fitness spa, dental office, and several other professional services.
Uneeke Boutique - 4674 Nebo Dr - 619-825-9487
The SD Flower Shop - 5101 Waring Rd - (619) 392-5155
Goodwill Bookstore - 6378 Del Cerro Blvd - (619) 955-5626
Gift Baskets Of America - Del Cerro, San Diego - (619) 287-1378
Restaurants
Del Cerro's restaurants are cultivated to the extreme. Begone into the night, McDonald's. Off with his head, Burger King. Never darken my doorway again, Boston Market. Del Cerro's epicurean adventures seem plucked out of a guide for exotic cuisines.
Fosters Freeze - 5129 Waring Rd - (619) 583-4684
El Rodeo Taco Shop - 5149 Waring Rd - (619) 229-1840
Rita's of Del Cerro - 6366 Del Cerro Blvd - (619) 255-3671
El Toro Del Cerro Taco Shop - 6358 Del Cerro Blvd - (619) 287-8541
Nightlife
Del Cerro's main nightlife activities can be summed up as the following: party hard in someone else's backyard. Aside from an annually held Block Party with live bands, food, and entertainment for children as well as the Fourth of July hoopla, Del Cerro likes to keep things quiet and tranquil for the rest of the year.
KNB Wine Cellars - 6380 Del Cerro Blvd - (619) 286-0321
Junk House Gastro Pub - 5351 Adobe Falls Rd - (619) 269-9363
Madra Deli Wines & Spirits - 6357 Del Cerro Blvd - (619) 287-4040
Demographics
As of 2010, Del Cerro has a neighborhood of approximately 2,300 residents. Each and everyone of them on speaking terms with Fortune 500 hundred CEO's. The main group of settler consisting primarily of non-hispanic whites.
Schools
Del Cerro has two main avenues of education within its borders: the Phoebe A. Hearst Elementary School and Patrick Henry High School.
Hearst Elementary School - 6230 Del Cerro Blvd - 619-583-5704.
Saint Therese Academy - 6046 Camino Rico - 619-583-6270
Landmarks
Within its frontieres, Del Cerro has managed to ensnare two glorious natural landmarks, the western end of Mission Trails Regional Park and Lake Murray with its wonderful park. Meanwhile, San Diego as a whole, likes to hoard landmarks. It accumulates tokens of its past, present and possible future like the vigorous Grandma with a ceramic figurine collection. In this place, you'll never be bored or tired. Your mind will always unravel at the many views dancing in front of its receptors, peaking your imagination.
Mission Trails Regional Park - 1 Father Junipero Serra Trail,San Diego - 619-668-3281
Conclusion
Like Frank said: "if you can make it here, you can make it anywhere." Del Cerro is among one of California's most palatable, sharp cut and bewitching communities. It is an absorbing trap of amenities and appealing living that lulls its residents into a snuggled bed of comfy living and pushed up pillows. If you want the best, then, in San Diego, Del Cerro is the place to go.
Del Cerro Mortgage
Whether you are a first time home buyer, need down payment assistance, were in the military or are now, want to buy in the country side, put down as little as 3%, or much more than that, I have access to the top mortgage programs in the State with over 40 wholesale lenders at my disposal. You will get much lower rates and fees than any local credit union or bank.
Del Cerro Property Alert
Be the first to know when new Del Cerro short sales, foreclosures, deeply discounted homes, and brand new hot properties come onto the market before anyone else - over 30% more listings than Trulia, Zillow and Realtor.
Del Cerro Home Valuation
Do you own a home in Del Cerro and want to find out instantly and completely free what it is worth in today's market - with absolutely no cost or obligation?
Del Cerro Market Statistics
Stay up to date with the latest sales prices, market times, days on market, number of homes sold, and over 12 of the most up to date housing statistics going back over 16 years.