Coronado San Diego CA Real Estate – including, Homes, Townhomes, Condos, and Multifamilies for Sale Search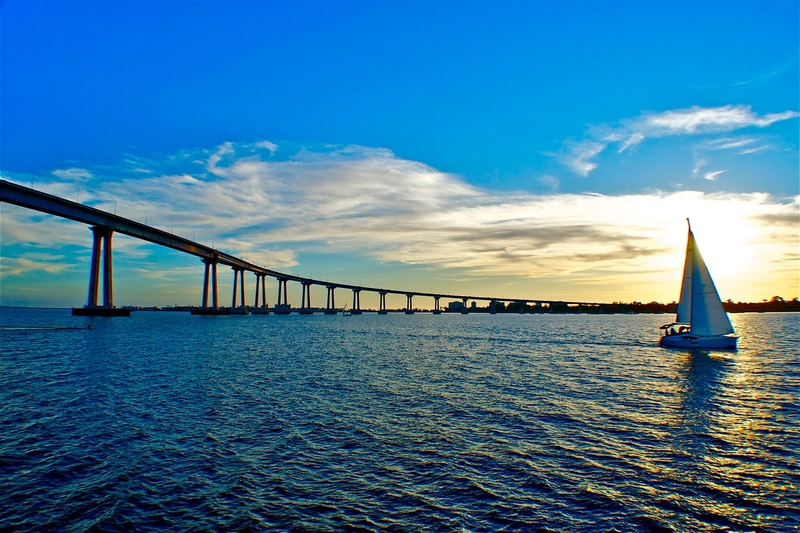 Updated every 5 minutes with the latest real estate for sale in Coronado San Diego CA - including homes, townhomes, condos, and multifamilies - as posted by Coronado real estate agents and brokers - over 30% more listings than Zillow, Realtor, Trulia, and Redfin.
Get Signed Up Now to receive new listings, price changes, and recent sales prices - with the ability to get instant, daily, weekly, bi weekly, or monthly email updates.
By creating your FREE account you can:
Get New Property Email Alerts


Price Change Alerts


Detailed Property Info


Virtual Pictures


Track Recent Active, Pending, and Solds
Get Signed Up Now and get the latest Coronado tax and HUD foreclosures, REO properties, bank owned homes, and short sales being offered at HUGE price reductions and significantly lower than retail value.
$1,778.90
Avg. $ / Sq.Ft.
$3,749,000
Med. List Price
Coronado Information and Highlights
Here's a quick rundown of our list:
Coronado Information and Highlights
Constantly voted for having the best beaches in the country, the city of Coronado offers white sand beaches, great atmosphere, and plenty of luxurious hotels. Coronado, which is about 15 minutes across the San Diego Big Bay, is most notably known for two structures; the San Diego Coronado Bridge and the historic Hotel Del Coronado.
The lush island town of Coronado is a great attraction to individuals who want to own a home that offers breathtaking view of the sparkling Pacific Ocean. If you're considering a real estate investment in one of the most affluent areas of the United States, you've come to the right place. This article compiles the most important highlights about owning a home and living in 'the Crown City'.
History
The town of Coronado was incorporated in 1890 when the island was purchased by Elisha Spurr Babcock, who created the Coronado Beach Company to turn the island into a resort community. In 1888, the company built the famous Hotel del Coronado, which attracted large numbers of tourists and as a result, Coronado became a major resort destination of the country. In addition to Hotel del Coronado, the Coronado Beach Company also built boating and baseball clubs and a school house.
In 1900, John D. Spreckels opened a tent city for visitors, a vacation area just south of Hotel del Coronado, which lasted for 39 years with the last cottage being torn down in early 1941.
The town of Coronado was connected to San Diego in 1910s by the Class 1 streetcars that were designed by the San Diego Electric Railway Company (SDER), and a public transit system that was built by Spreckels. Coronado also played a key role in the country's naval aeronautical development, starting after WWI.
The Museum of History and Art and the Coronado Historical Association are a quick, informative stop to learn more about Coronado's history. The museum has a collection of photographs, military belongings, and other artifacts that tell the visitors about the story of life of early inhabitants on the island.
Location
Coronado is a tied island that is connected by a tombolo. The town is spread over an area of 32.6 square miles, of which 7.9 square miles is land and the rest 24.7 square miles is water. It is conveniently located just across the bay from downtown San Diego and its many attractions. The drive from the San Diego International Airport to Coronado takes 15 to 20 minutes.
On the north of Coronado, there is San Diego-Coronado Bridge that connects the town to San Diego. On the south, the town is connected to the mainland by the Silver Strand, a 7 miles long sandy tombolo, which is a popular site for bicycling and jogging.
Weather
Since the incorporation of Coronado in 1890, visitors have travelled to this island to enjoy its fabulous resort lifestyle and incredible weather. Coronado receives about 10 inches of rain and plenty of sunshine every year. On average, there are 265 sunny days per year.
The weather is amazing to spend a day relaxing on the beach or rent a bicycle and tour the island. Average temperature is 70 degrees. The comfort index of Coronado is 45 out of 100, which is better when compared to the US average comfort index of 44.
Shopping
Coronado offers one of the best shopping experiences in the United States. So, indulge in brands that you love at the best shopping destinations in Coronado.
Zazen - 1100 1st Street - (619) 435 4780
Root 75 - 845 Orange Ave - (619) 435-6060
Bullshirt - 1007 Orange Ave - (619) 437 4393
The Attic - 1011 Orange Ave - (619) 435 5432
Charisma - 1158 Orange Ave - (619) 435-5542
Bay Books - 1029 Orange Ave - (619) 435 0070
Island Surf - 1009 Orange Ave - (619) 435-1527
Seaside Papery - 1162 Orange Ave - (619) 435-5565
Earth Wind & Sea - 1303 Orange Ave - (619) 522-9633
Paris & Me Boutique - 1154 Orange Ave - (619) 435 0514
Blue Jeans and Bikinis - 971 Orange Ave - (619) 319-5858
Coronado Ferry Landing - 1201 1st Street - (616) 435 8895
Restaurants
From bayside restaurants to luxury dining at Hotel del Coronado, there are unlimited options for food lovers in Coronado. Here are some of the best of them.
Il Fornaio - 1333 1st St - (619) 437-4911
Lobster West - 1033 B Ave - (619) 675-0002
Islander - 1166 Orange Ave - (619) 435 2121
Gustatory - 120 Orange Ave - (619) 319 5696
Chez Loma - 1132 Loma Ave - (619) 435-0661
Brigantine - 1333 Orange Ave - (619) 435-4166
Saiko Sushi - 116 Orange Ave - (619) 435-0868
The Fish Company - 1007 C Ave - (619) 435-3945
Lil Piggy's Bar-B-Q - 1201 1st St - (619) 522-0217
Miguel's Cocina - 1351 Orange Ave - (619) 437-4237
Leroy's Kitchen - 1015 Orange Ave - (619) 437 6087
Primavera Ristorante - 932 Orange Ave - (619) 435-0454
Bluewater Boathouse Seafood Grill - 1701 Strand Way - (619) 435 0155
1500 Ocean at Hotel del Coronado - 1500 Orange Ave - (619) 522 8490
Nightlife
After an afternoon at the beach or touring Coronado, a night at a lively club or a bar can cap off the day the perfect way. Here are some of the best beachside bars, hot nightclubs, and other intimate venues that offer you a host of partying opportunities.
Wine A Bit - 928 Orange Ave - (619) 365-4953
Sunset Bar - 1500 Orange Ave - (619) 522 8490
The Little Club - 132 Orange Ave - (619) 435 5885
McP's Irish Pub - 1107 Orange Ave - (619) 435-5280
Night & Day Cafe - 847 Orange Ave - (619) 435-9776
Park Place Liquor & Deli - 1000 Park Pl - (619) 435-0116
Sun Deck Bar & Grill - 1500 Orange Ave - (619) 435-6611
Babcock & Story Bar - 1500 Orange Ave - (619) 522-8490
Stake Chophouse & Bar - 1309 Orange Ave - (619) 522-0077
Danny's Palm Bar and Grill - 965 Orange Ave - (619) 435 3171
ENO Pizzeria and Wine Bar - 1500 Orange Ave - (619) 522 8546
Coronado Shores Beach Club - 1768 Avenida Del Mundo - (619) 435 1711
Schools
Coronado offers world class educational opportunities and has some of the best-rated public and private schools in the US. In addition to schools known for rigorous academic standards and highly coordinated curricula, there are a number of art schools located in Coronado as well that offer great learning opportunities to aspiring young artists.
Sacred Heart Parish School – (619) 437 4431
Coronado Middle School – 530 Alameda Blvd
Coronado High School – 850-898 6th St
Coronado Performing Arts Center – 650 D Ave – (619) 522 0450
Awesome Artist – 1011 C Ave – (619) 435 4700
Landmarks
Coronado is a beautiful beach city that can cater to the interests of almost anyone. There is so much natural and man-made beauty that the town doesn't bore the locals even. Below are some famous landmarks; visit these places to explore the history of Coronado.
Hotel del Coronado – It is one of the most visited landmarks of Coronado. The hotel has remained a fixture in San Diego since 1880s and is known as one of the most unique of beautiful resort hotels of the country. Hotel del Coronado has hosted ten presidents of the United States.
The San Diego-Coronado Bridge – The 2.1-miles long giant bridge connects the town of Coronado with San Diego and offers spectacular views of Coronado landscape and San Diego city lights.
Coronado Museum of History and Art – The Coronado Historical Association has organized this museum to showcase and appreciate the unique history, art, architecture, and other historical resources of Coronado. The museum's archive contains 1880s newspapers and over 20,000 historical photographs.
Transportation
There are a number of transportation options to explore the beautiful town of Coronado. Public transport options include MTS Bus 901 that travels off island and MTS Bus 901 that travels along Orange Ave to the Bay front and Ferry Landing.
Bicycles are a true hallmark of Coronado's lifestyle. There are a number of bike rental shops from where one can rent a bike and explore the 15-mile long bike path.
Conclusion
To conclude, San Diego's enchanted island, Coronado, has a lot more to offer than simply beaches. The town presents a wealth of places to discover, including art galleries, restaurants, gold courses, and shopping malls that make it a perfect place to own a property in California.
Coronado Mortgage
Whether you are a first time home buyer, need down payment assistance, were in the military or are now, want to buy in the country side, put down as little as 3%, or much more than that, I have access to the top mortgage programs in the State with over 40 wholesale lenders at my disposal. You will get much lower rates and fees than any local credit union or bank.
Coronado Property Alert
Be the first to know when new Coronado short sales, foreclosures, deeply discounted homes, and brand new hot properties come onto the market before anyone else - over 30% more listings than Trulia, Zillow and Realtor.
Coronado Home Valuation
Do you own a home in Coronado and want to find out instantly and completely free what it is worth in today's market - with absolutely no cost or obligation?
Coronado Market Report



Stay up to date with all active, pending, and sold within the last 6 months in Coronado and know the actual sales price versus list price, cost per square feet, days on market, and more!
See the Latest Comparable's Now!