Clairemont San Diego CA Real Estate – including, Homes, Townhomes, Condos, and Multifamilies for Sale Search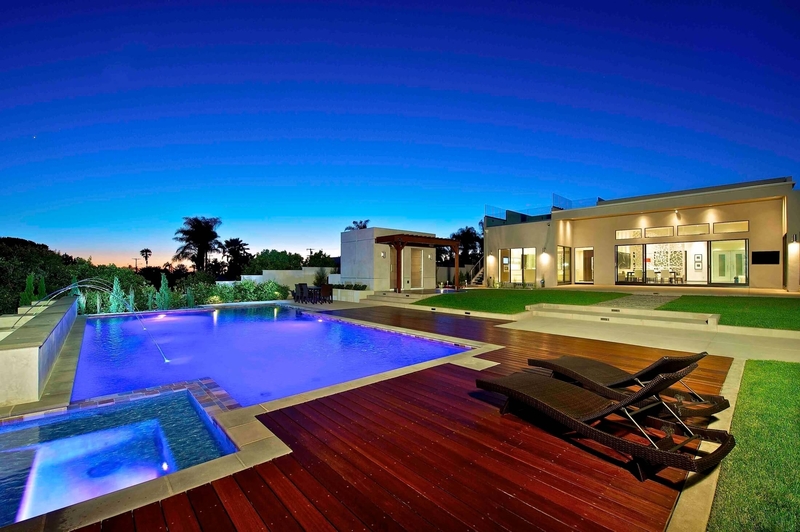 Updated every 5 minutes with the latest real estate for sale in Clairemont San Diego CA - including homes, townhomes, condos, and multifamilies - as posted by Clairemont real estate agents and brokers - over 30% more listings than Zillow, Realtor, Trulia, and Redfin.
Get Signed Up Now to receive new listings, price changes, and recent sales prices - with the ability to get instant, daily, weekly, bi weekly, or monthly email updates.
By creating your FREE account you can:
Get New Property Email Alerts


Price Change Alerts


Detailed Property Info


Virtual Pictures


Track Recent Active, Pending, and Solds
Get Signed Up Now and get the latest Clairemont tax and HUD foreclosures, REO properties, bank owned homes, and short sales being offered at HUGE price reductions and significantly lower than retail value.
Clairemont Information and Highlights
Here's a quick rundown of our list:
Clairemont Information and Highlights
Clairemont is a wonderful place to live in, especially if you don't want to miss out on the entertainment that San Diego has to offer.
The people living in this are wake up to cool ocean breezes and enjoy summers when people in other neighborhoods are living under heavy fog conditions.
Packed with hills and canyons, this place is definitely unique and perfect for people who are fond of beaches.
If you want to feel the suburban Californian vibe, Clairemont is the place you should be living in.
If you are impressed already, wait till you find out more about this charming neighborhood in San Diego.
History
Carlos Tavares and Lou Burgener started development in an area in San Diego in 1950, which became the biggest post-war subdivision also known as 'the Village within a City'.
Because WWII led to housing shortage, the housing society in this area started to fill up quickly.
Burgener and Tavares Construction Company built new homes in this area that were different from the traditional grid system.
On October 16, 1950, the name 'Clairemont' was approved for this area by the County of San Diego.
Clairemont soon became a well-developed Subdivision with a then unique suburban lifestyle.
The houses in this neighborhood quickly sold out which led to its further development.
Malls, shopping centers, schools, colleges, commercial business, retail, and libraries were soon developed from scratch in this area.
Location
The heart of San Diego, Clairemont is located only 5 miles from San Diego. This means that you are just 15 minute drive away from San Diego, the place where you can enjoy lots of fun and entertainment.
Weather
The most attractive thing about Clairemont is its weather. This neighborhood has a dynamic weather throughout the year. The strong breezes that blow up through the canyons are majestic. The sky in Clairemont is usually sunny. So, if you don't like a lot of fog or cold, this is the neighborhood you should be living in.
During the summer season, the temperature in this area remains in 70's, and during the winter season, the temperature lingers in 50's. Even during the summer season, the temperature at night falls, making the air colder. Furthermore, people living in Clairemont can enjoy pleasant weather in the month of February, which is the month of most rainfalls.
Shopping
Clairemont might not have a huge number of shopping centers, but the few shopping places are diverse enough to offer a satisfying shopping experience. When going out for shopping in Clairemont, you should definitely not miss out on these specific places listed below:
See's Candies - 5941 Balboa Ave - (858) 279-0260
Elegant Designs - 5923 Balboa Ave - (858) 715-3804
Fones Gone Wild - 4224 Balboa Ave - (619) 278-1161
Posh Pawn - 4504 Clairemont Mesa Blvd - (858) 490-9000
Smart & Final - 5195 Clairemont Mesa Blvd - (858) 541-2090
Serenity Shop - 4740 Clairemont Mesa Blvd - (858) 581-1979
Beverly's Fabrics & Crafts - 6185 Balboa Ave - (858) 278-8072
Clairemont Town Square - 4821 Clairemont Dr - (858) 272-0992
Mysterious Galaxy Bookstore - 5943 Balboa Ave - (858) 268-4747
Big Frog Custom T-Shirts & More - 4951-B Clairemont Dr - (858) 270-3764
Clairemont Town Square is a one stop shopping center that has every shop that you can ever imagine. From dentist clinics to amazing food cafes, this shopping center is perfect for it all.
Restaurants
Clairemont can definitely be the perfect place for a foodie looking for some reasonable yet high quality restaurants. If you are out and about in this neighborhood and want to dine in at the best restaurants, then below is a list we have compiled for you.
Spice & Soul - 4033 Avati Dr - (858) 291-8480
Luna Grill - 4175 Genesee Ave - (858) 268-5862
Mandarin Wok - 4227 Balboa Ave - (858) 272-3972
Ototo Sushi Co. - 5651 Balboa Ave - (858) 505-8700
Coastal Crave - 3065 Clairemont Dr - (619) 275-5763
Aladdin Cafe - 5420 Clairemont Mesa Blvd - (858) 573-0000
Havana Grill - 5450 Clairemont Mesa Blvd - (858) 430-6878
Blaze Fast-Fire'd Pizza - 5604 Balboa Ave - (858) 810-8486
Chicken Charlie's FRYBQ - 5407 Balboa Ave - (858) 279-1111
Homestyle Hawaiian - 7524 Mesa College Dr - (858) 571-5828
Ramen Yamadaya - 4706 Clairemont Mesa Blvd - (858) 483-3431
Mister Falafel - 4461 Clairemont Mesa Blvd - (858) 490-0170
Izakaya Kanpai - 5430 Clairemont Mesa Blvd - (858) 278-4228
Little Sheep Mongolian Hot Pot - 4718 Clairemont Mesa Blvd - (858) 274-2040
IsaBella Artisan Pizzeria & Craft Beer Garden - 4011 Avati Dr - (858) 270-1798
Nightlife
The nightlife in Clairemont is totally happening and packed with lots of fun. From concerts to great drinks, you will find almost any type of entertainment at nighttime. For the more high-spirited souls, this neighborhood has some of the best bars, clubs, and pubs.
Boomerangs - 4577 Clairemont Dr - (858) 483-9500
Blarney Stone Pub - 5617 Balboa Ave - (858) 279-2033
Peter D's - 5149 Clairemont Mesa Blvd - (858) 277-3217
Champ's Lounge - 3050 Clairemont Dr - (619) 276-3760
Balboa's Tap House - 4421 Genesee Ave - (858) 277-8226
The Watering Hole - 4766 Clairemont Mesa Blvd - (858) 565-0807
Schools
The residents of Clairemont believe in receiving quality education, which is the reason that this place consists of advanced schooling systems and continuing education institutions. This neighborhood has 84% high school graduation rate.
The Child's Primary School
Lindbergh/Schweitzer Elementary School
James Madison High School
Health Sciences High and Middle College School
CPMA Middle School (Creative Performing Media Arts)
Landmarks
This unique yet highly attractive place has many landmarks that attract tourist attention. Although this area consists of several places that are note-worthy, below is a list of landmarks based on popularity.
Whaley House Museum – Located in the historic Old Town San Diego, the Whaley House Museum is a true example of the mid-nineteenth century Greek architecture. This museum takes the visitors to a brief tour into the history and is well-known for its haunted incidents.
South Clairemont Community Park – This centrally located park is a perfect spot for families to enjoy. This park consists of picnic tables, restrooms, swimming pools, and hiking trails in Tecolote Canyon. The park also provides good space for outdoor sport and recreations like softball, basketball, volleyball, soccer, and tennis.
Tecolote Canyon Natural Park – Just 2.5 miles from Clairemont, Tecolote Canyon Natural Park is a must visit tourist attraction. This park is packed with beautiful old oak trees and provides a perfect hiking trail for everyone. Some hiking trails on the canyon are flat while others are extremely inclined. This park also consists of some wildlife and lots of flora.
Transportation
From completely luxurious party limousines to affordable local taxis, Clairemont has diverse range of transportation options for its residents. People arriving at Clairemont or departing from it can also travel in comfort in airport shuttles. A greater chunk of the population also makes use of Amtrak Stations located within 30 miles of San Diego.
Apart from an array of transportation services easily available for the public, majority of people make use of their own cars. Yell Taxi, AK Cab, Uber, and Budget Transportation are among the top transportation services used by locals in Clairemont.
Conclusion
Clairemont is a highly unique neighborhood with an amazing history. This beautiful suburban city was built from scratch but due to low cost homes, it quickly developed into a proper place to live. This neighborhood is the center of attention for people who are fond of hiking, surfing, and trailing. What makes this place the most desired to live is that it is very close to all the major Californian beaches and tourist spots.
Clairemont Mortgage
Whether you are a first time home buyer, need down payment assistance, were in the military or are now, want to buy in the country side, put down as little as 3%, or much more than that, I have access to the top mortgage programs in the State with over 40 wholesale lenders at my disposal. You will get much lower rates and fees than any local credit union or bank.
Clairemont Property Alert
Be the first to know when new Clairemont short sales, foreclosures, deeply discounted homes, and brand new hot properties come onto the market before anyone else - over 30% more listings than Trulia, Zillow and Realtor.
Clairemont Home Valuation
Do you own a home in Clairemont and want to find out instantly and completely free what it is worth in today's market - with absolutely no cost or obligation?
Clairemont Market Statistics
Stay up to date with the latest sales prices, market times, days on market, number of homes sold, and over 12 of the most up to date housing statistics going back over 16 years.