City Heights San Diego CA Real Estate – including, Homes, Townhomes, Condos, and Multifamilies for Sale Search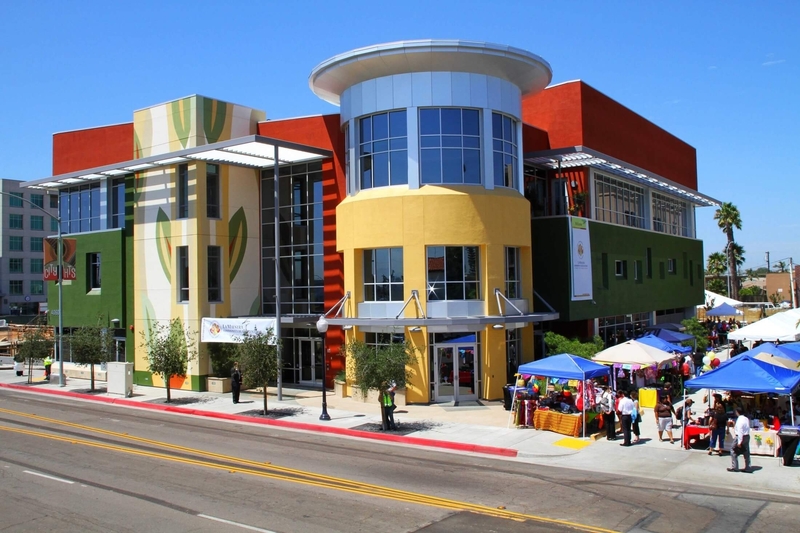 Updated every 5 minutes with the latest real estate for sale in City Heights San Diego CA - including homes, townhomes, condos, and multifamilies - as posted by City Heights real estate agents and brokers - over 30% more listings than Zillow, Realtor, Trulia, and Redfin.
Get Signed Up Now to receive new listings, price changes, and recent sales prices - with the ability to get instant, daily, weekly, bi weekly, or monthly email updates.
By creating your FREE account you can:
Get New Property Email Alerts


Price Change Alerts


Detailed Property Info


Virtual Pictures


Track Recent Active, Pending, and Solds
Get Signed Up Now and get the latest City Heights tax and HUD foreclosures, REO properties, bank owned homes, and short sales being offered at HUGE price reductions and significantly lower than retail value.
City Heights
March 2, 2021
City Heights Information and Highlights
Here's a quick rundown of our list:
City Heights Information and Highlights
City Heights is a large community in San Diego, California, known for its ethnic diversity. Along the main streets (which include University Avenue, El Cajon Boulevard and Fairmount Avenue) one can find Hispanic, Northeast African, Near Eastern, South Asian and Southeast Asian immigrant businesses. The area was previously known as East San Diego.
City Heights has a high concentration of retail outlets, restaurants and other examples of self-employment resulting from the newly arrived immigrant communities. Businesses tend to be smaller and wider spread than to the north and east. Like other urban neighborhoods north of Balboa Park, City Heights also has a high rate of pedestrian activity relative to the rest of San Diego.
History
In the 1880s, Entrepreneurs Abraham Klauber and Samuel Steiner purchased over 240 acres of unincorporated land that sat 400 feet above sea level northeast of Balboa Park in hopes of developing the area. Together they named it "City Heights" or the "Steiner, Klauber, Choate and Castle Addition" after the original developers of the property. With the opening of the Panama Canal and the planned Panama-California International Exposition in 1915, the voters of the area voted for City Heights to become an incorporated city known as East San Diego Nov. 2, 1912. Population boomed in the next few years from 400 in 1910 to 4000 during the incorporation.
The 2000s saw redevelopment efforts continue and new public facilities open. New services were provided to residents of City Heights, including schools, a library and a community center. Crime rates also fell and a new urban retail village began serving the community.
Location
City Heights is large and diffuse, with many subneighborhoods. The neighborhood is divided into two pieces by Fairmount Avenue: City Heights East and City Heights West. The area is bounded by Interstate 805 to the West, El Cajon Boulevard to the north, 54th Street to the east, and Home Avenue/Euclid Avenue/Chollas Parkway to the southeast.
"Downtown" City Heights is generally regarded as around Fairmount and University Avenues.
The neighborhood is further divided into 16 sub-neighborhoods: Teralta East, Teralta West, Corridor, Cherokee Point, Colina Park, Castle, Fairmount Park, Fairmount Village, Fox Canyon, Islenair (a city-designated historic district), Chollas Creek, Swan Canyon, Azalea Park, Hollywood Park, Ridgeview and Bayridge.
Weather
San Diego, California, gets 10 inches of rain per year. The U.S. average is 37. Snowfall is 0 inches. The average US city gets 25 inches of snow per year. The number of days with any measurable precipitation is 42.
On average, there are 266 sunny days per year in San Diego, California. The July high is around 75 degrees. The January low is 48. The comfort index, which is based on humidity during the hot months, is a 45 out of 100, where higher is more comfortable. The U.S. average on the comfort index is 44.
Shopping
City Heights is regarded as "The Poor Man's Rich Town." Although the town is more adult-oriented than child-friendly, there's still plenty to see and do before the daylight is gone.
UCP Thrift Store – 4341 El Cajon Blvd, San Diego, CA 92105 – (619) 285-9014
WSS – 4102 El Cajon Blvd, San Diego, CA 92105 – (619) 516-0437
Pet Zone Tropical Fish – 4266 University Ave., San Diego, CA 92105 – (619) 283-1812
City Farmers Nursery – 4832 Home Ave., San Diego, CA 92105 – (619) 284-6358
Restaurants
There are so many small mom-and-pop eateries here that a few of them made the Landmarks list! Of course, with this many small restaurants, it's no wonder that City Heights is the restaurant destination in San Diego!
Asmara Eritrean Restaurant – 4155 University Ave., San Diego, CA 92105 – (619) 677-3999
Pho Hoa – 4717 El Cajon Blvd, San Diego, CA 92115 – (619) 283-6431
El Borrego Restaurant – 4280 El Cajon Blvd, San Diego, CA 92105 – (619) 281-1355
Canada Steak Burger – 3604 University Ave., San Diego, CA 92104 – (619) 283-4345
Nightlife
There are more bars, karaoke joints, and unique clubs in City Heights than in almost any other part of San Diego. Where do you go for a night on the town? You don't need to look any further than City Heights!
The Tower Bar – 4757 University Ave., San Diego, CA 92105 – (619) 284-0158
Til-Two Club – 4746 El Cajon Blvd, San Diego, CA 92115 – (619) 516-4746
The Hideout – 3519 El Cajon Blvd, San Diego, CA 92104 – (619) 501-6540
Soda Bar – 3615 El Cajon Blvd, San Diego, CA 92104 – (619) 255-7224
Schools
City Heights is home to 12 public elementary schools, three public middle schools, two public high schools, and two private grade schools, and three charter schools.
Wilson Middle School – 3838 Orange Ave., San Diego, CA 92105 – (619) 362-3400
Monroe Clark Middle School – 4388 Thorn St, San Diego, CA 92105 – 619) 344-4200
Herbert Hoover High School – 4474 El Cajon Blvd, San Diego, CA 92115 – (619) 344-4500
Arroyo Paseo Charter High School – 3773 El Cajon Blvd, San Diego, CA 92105 – (619) 677-3017
Landmarks
Some of the finer wine bars made this list, so if you want to spend an evening under the stars with that special someone, this is the place to do it.
City Heights Recreation Center – 4380 Landis Street, San Diego, CA 92105 – (619) 641-6125
Romeo & Julieta Wine Café – 4715 Monroe Ave., San Diego, CA 92115 – (619) 546-6919
Village Vino – 4095 Adams Ave., San Diego, CA 92116 – (619) 546-8466
Clem's Bottle House – 4100 Adams Ave., San Diego, CA 92116 – (619) 284-2485
Conclusion
In City Heights, you'll find more than enough things to do. Some people will call it a "rougher" part of town, but wait to draw your conclusions until you've tried it for yourself! Do you know what really sets City Heights apart from just about any other neighborhood in the Southwestern United States? City Heights has culture. Real, unrefined, raw culture. There's definitely something authentic brewing in City Heights that you won't find anywhere else!
City Heights Mortgage
Whether you are a first time home buyer, need down payment assistance, were in the military or are now, want to buy in the country side, put down as little as 3%, or much more than that, I have access to the top mortgage programs in the State with over 40 wholesale lenders at my disposal. You will get much lower rates and fees than any local credit union or bank.
City Heights Property Alert
Be the first to know when new City Heights short sales, foreclosures, deeply discounted homes, and brand new hot properties come onto the market before anyone else - over 30% more listings than Trulia, Zillow and Realtor.
City Heights Home Valuation
Do you own a home in City Heights and want to find out instantly and completely free what it is worth in today's market - with absolutely no cost or obligation?
City Heights Market Statistics
Stay up to date with the latest sales prices, market times, days on market, number of homes sold, and over 12 of the most up to date housing statistics going back over 16 years.